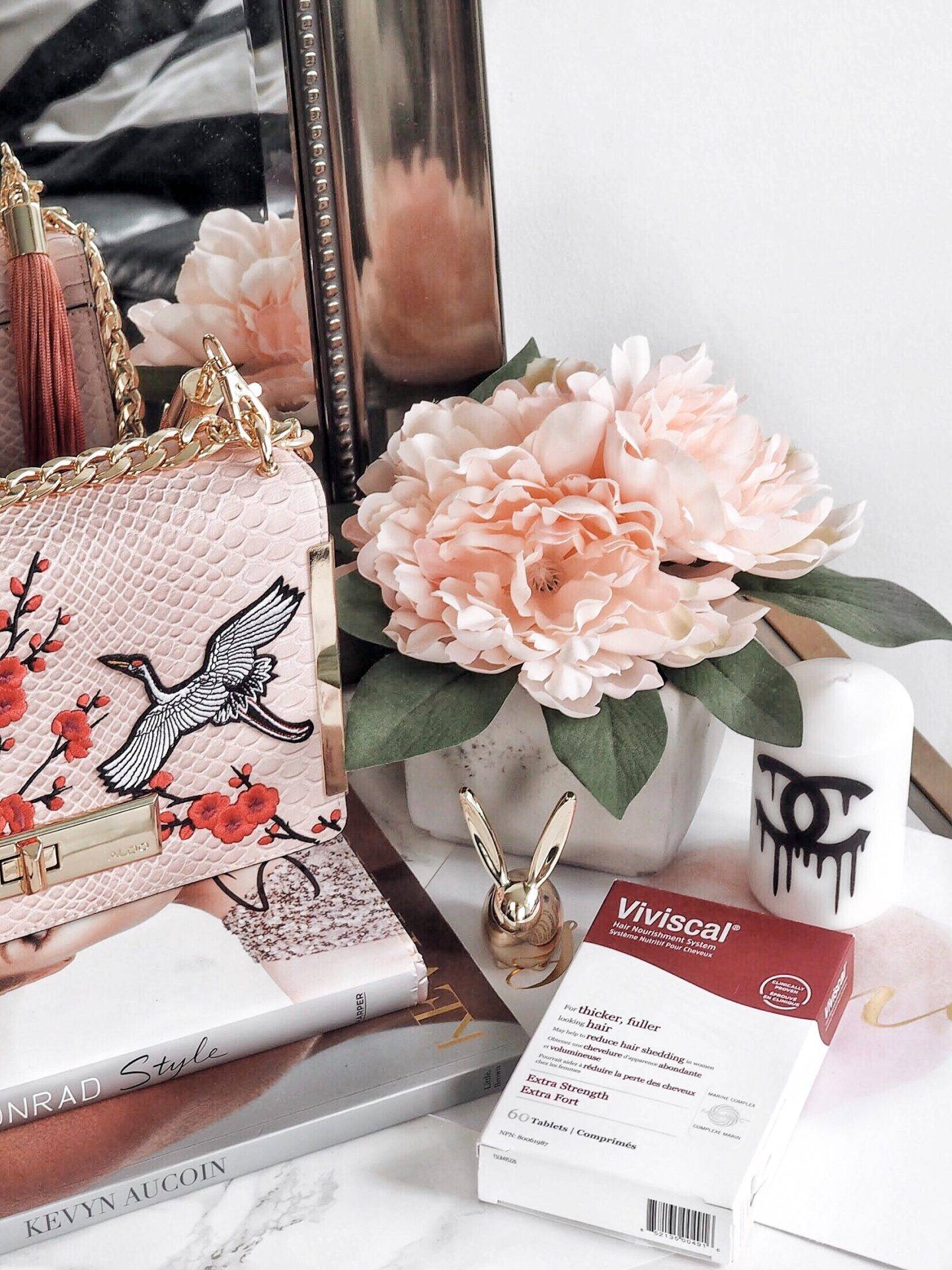 If you read part one of my hair growth journey with Viviscal then you know the hair growth process has been anything but easy for me.  After having hair that wouldn't budge past my shoulders (for over 2 years) without any haircuts, I was tired and beyond frustrated. I wanted long hair more than anything, so over the last couple of years I really started to make an effort to get my hair finally growing. This meant nixing the use of hot tools, reducing the amount of times I washed my hair each week, and getting regular trims (every 6-8 weeks). My hair finally started to see some growth, but it was happening at a snails pace. I figured at that rate, I would finally have hair that covered my boobs by the time I was 80… only 50 years later than I wanted it.
When I was introduced to Viviscal at an event here in Toronto, the promise of not only thicker, fuller looking hair, but also of rapid growth was enough to get me on board right away. 4 months ago I started using Viviscal's Gorgeous Growth densifying hair care range (which I reviewed here), which includes a shampoo, conditioner, and serum. At the same time I also started taking Viviscal's Hair Nourishment Supplements… And man am I ever glad I did.
Viviscal's Hair Nourishment System is a clinically proven, 100% drug-free answer to achieving thicker, fuller, and healthier hair. I was a little skeptical when I first started it, because it really does sound too good to be true. But in the 4 months I've been using Viviscal my hair is thicker, healthier looking, and it's a heck of a lot longer. I now get compliments almost daily on how much longer my hair is getting. My coworkers have noticed, my mom has noticed, and I can't stop looking at my hair every time I pass a mirror. It feels so good to finally have hair that's growing fast!
So what exactly is in Viviscal?
Lots of good stuff. In fact they're so good for you, even my naturopath is on them! I thought it was kind of funny when I brought them up to her and she said she was on them too. Each little pill (taken twice a day) is loaded with:
Amino Mar CTM A marine complex exclusive to the Viviscal brand. It's derived from key marine protein molecules and combined with a blend of Horsetail (stem) extract and naturally occurring Silica. This provides essential nutrients needed to promote hair growth from within.
Iron: An essential mineral that has several roles in the body, from helping to make red blood cells to carrying oxygen around the cells in the body (including hair follicles). Thinning hair is often a side-effect of low iron/anemia.
Biotin: A water-soluble Vitamin B complex (Vitamin B7) that helps the body to metabolize carbohydrates, fats and amino acids, which are the building blocks of protein and thus essential in the formation of the hair structure.
Vitamin C: A powerful antioxidant that helps to absorb more Iron into the blood, which in turn promotes hair growth. Vitamin C in Viviscal supplements is sourced from the acerola cherry.
All of these ingredients work together to really nourish your hair from the inside out.. promoting that fast growth and healthy hair we all want!
Here is a full list of all the ingredients in Viviscal: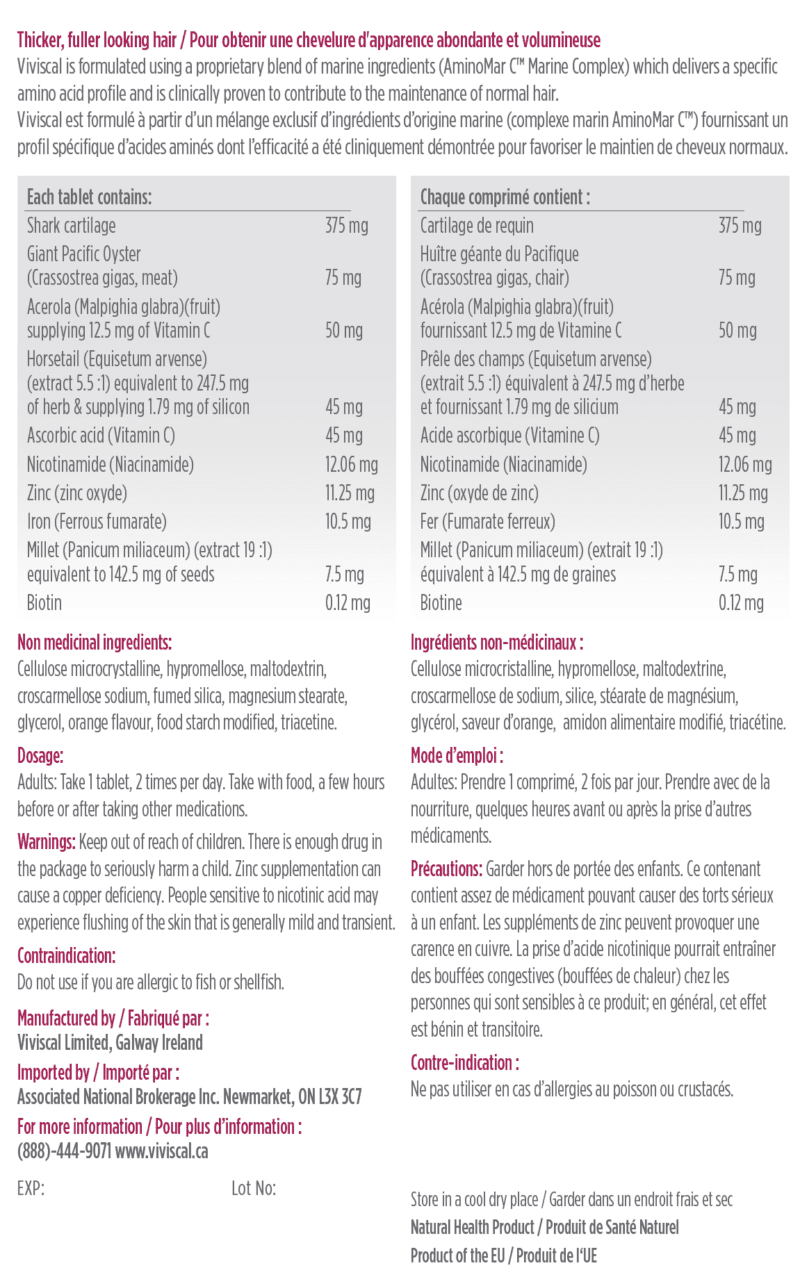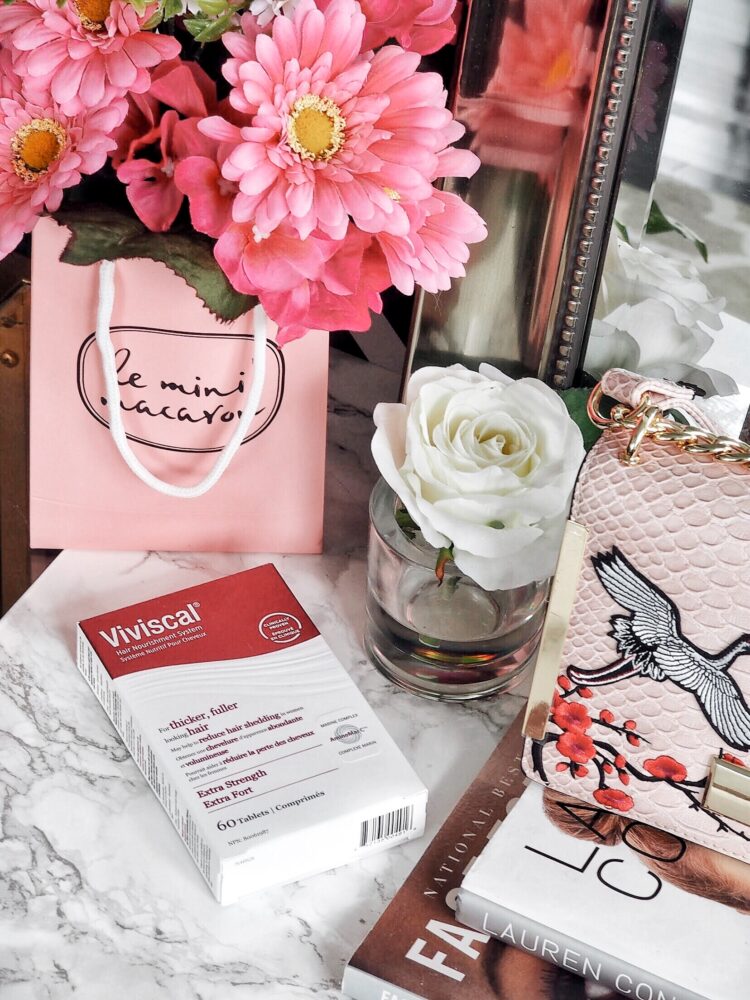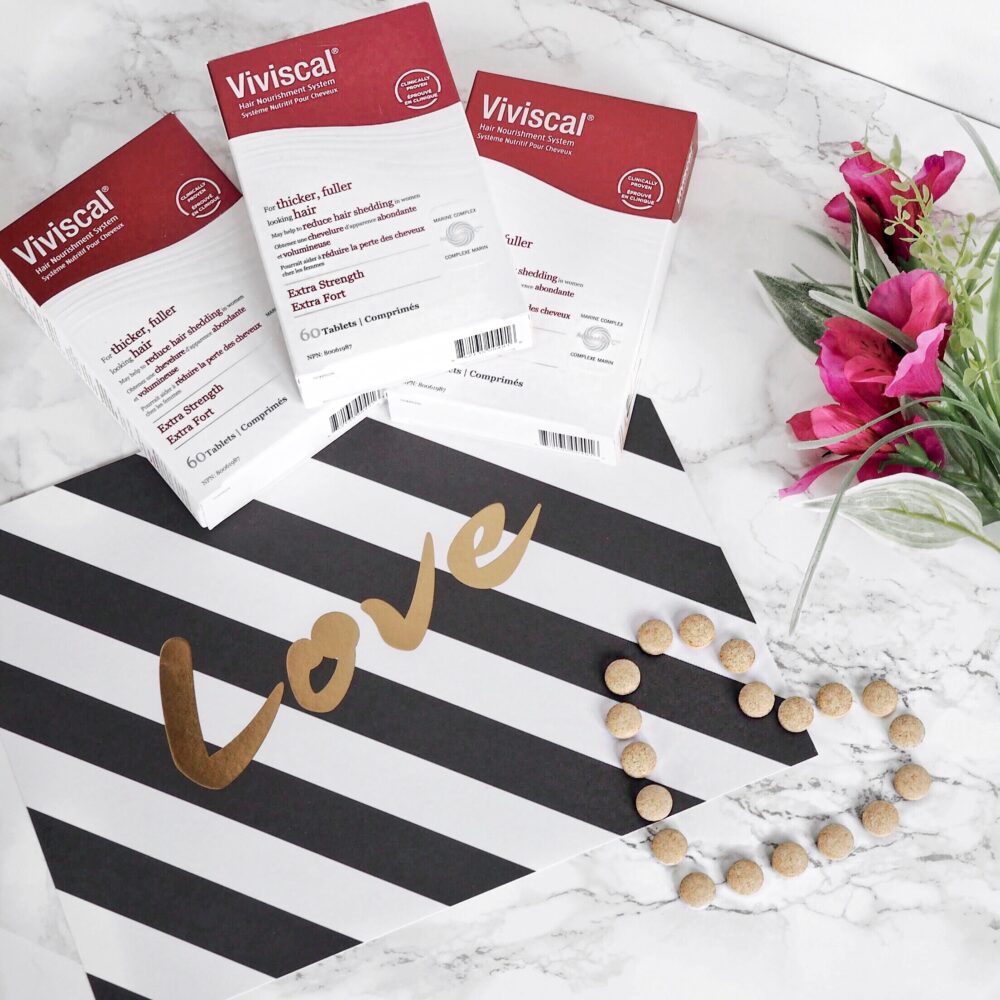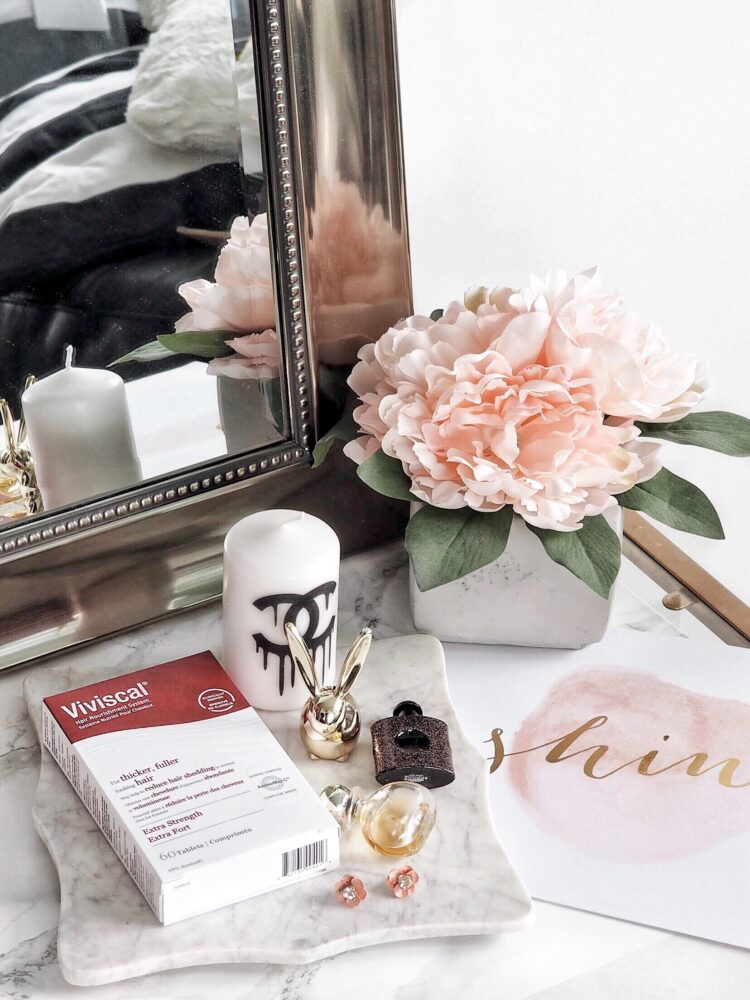 The Verdict? I'm so in love with Viviscal and I just can't get enough of what it's been doing to my hair. Although full results only show between 3-6 months, I started noticing a difference within a month of starting the supplements. This might be because my hair was growing SO SLOW before, so if your hair grows at a pretty good pace already you might not notice a difference as quickly… but I absolutely highly recommend it. Viviscal is not only great for faster hair growth, but it helps with thinning hair and hair loss. I've noticed baby hairs starting to grow in around my hair line, a common place where people have patchiness/hair loss. Overall my hair has never looked better. It's longer than it's ever been, it's the healthiest it's ever been, and it's growing faster than it's ever grown before. I cannot stop preaching how great these supplements are to everyone, and whether you're looking to counteract thinning hair or just get long and gorgeous locks, Viviscal is definitely a product I can 100% back up.
Have you tried Viviscal? Would love to hear your experience in the comments below!
xoxo