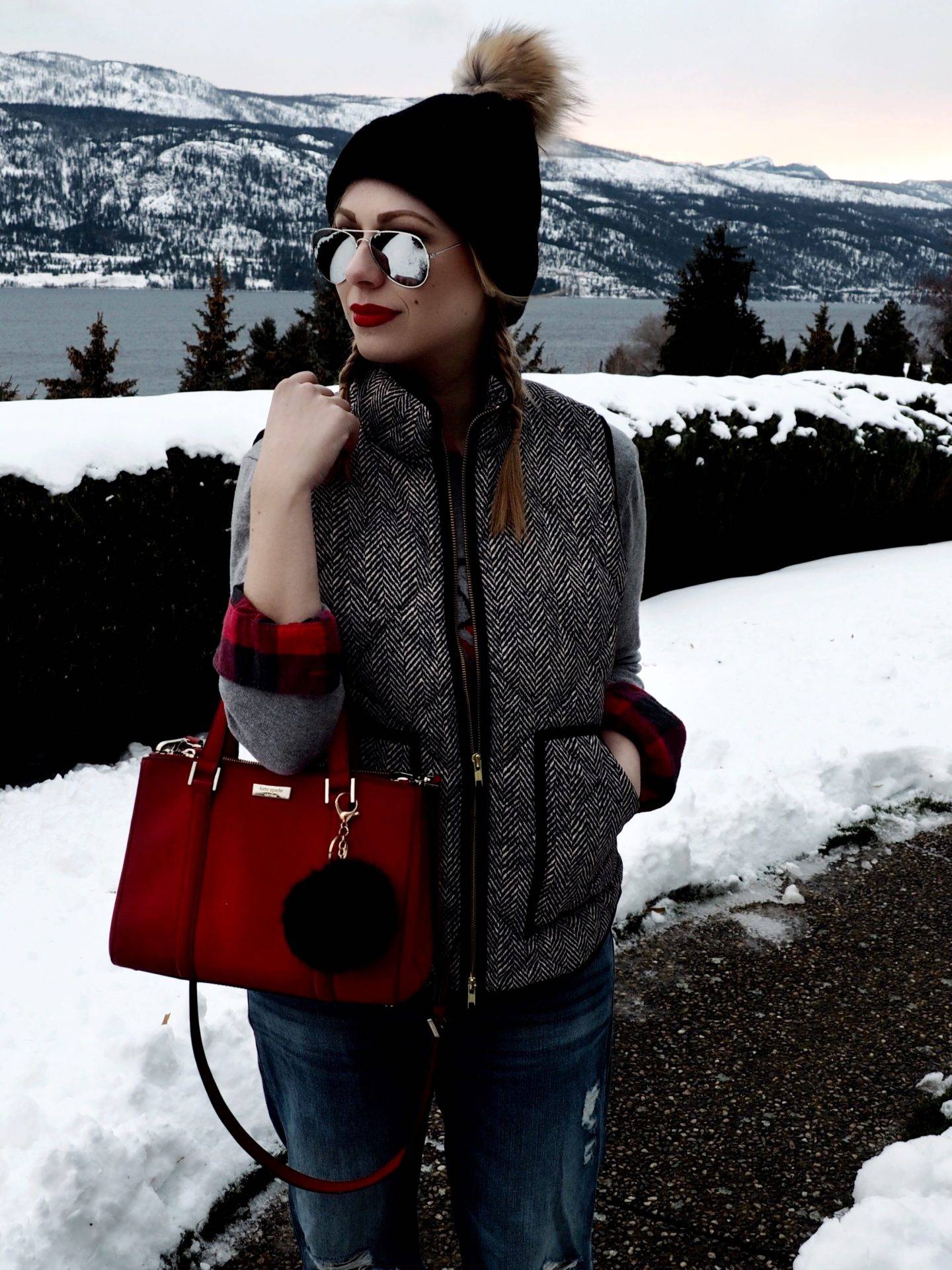 As much as I love the hustle and bustle of life in the city there's nothing I appreciate more than a quiet escape every once in awhile. It's so important to take that time for ourselves to catch up on some much needed R&R before we return back to the chaos that is (more often than not) our lives. I'm so blessed that my parents have a beautiful home in Lake Country BC, just outside of Kelowna, where I get the opportunity a few times a year to do nothing more than sit back, relax, and enjoy my time with family. Our days here involve not much more than quiet mornings with a good book and steaming cup of coffee, indulgent brunch spreads of homemade pancakes, muffins, french toast and frittata (when we decide to be healthy) before we get ourselves ready and head out the door to shop, go skating, or explore downtown. We spend our afternoons tasting wine at our favourite wineries, laughing over charcuterie and cheeseboards, and enjoying the beautiful views before we head home for dinner. In the evening we relax on the couch and watch movies over a bottle of wine, and sometimes end the day with a dip in the hot tub before heading off to sleep. Every once in awhile one of us will do a bit of work, whether it's me working on my blog, my dad catching up on work, or my brother doing some research… but we try to keep work at a minimum and just enjoy the time we have together. I honestly have to pinch myself whenever I'm here because I just can't believe how fortunate I am. My parents worked so hard to get where they are and it's because of their hard work that we all get to enjoy this beautiful place.
Unfortunately this year it doesn't look like I'll get the opportunity to come out here in the summer like I have the past couple of years, and although it makes me sad to think about the fact that this may be my only time here this year… it has made this trip all the more special.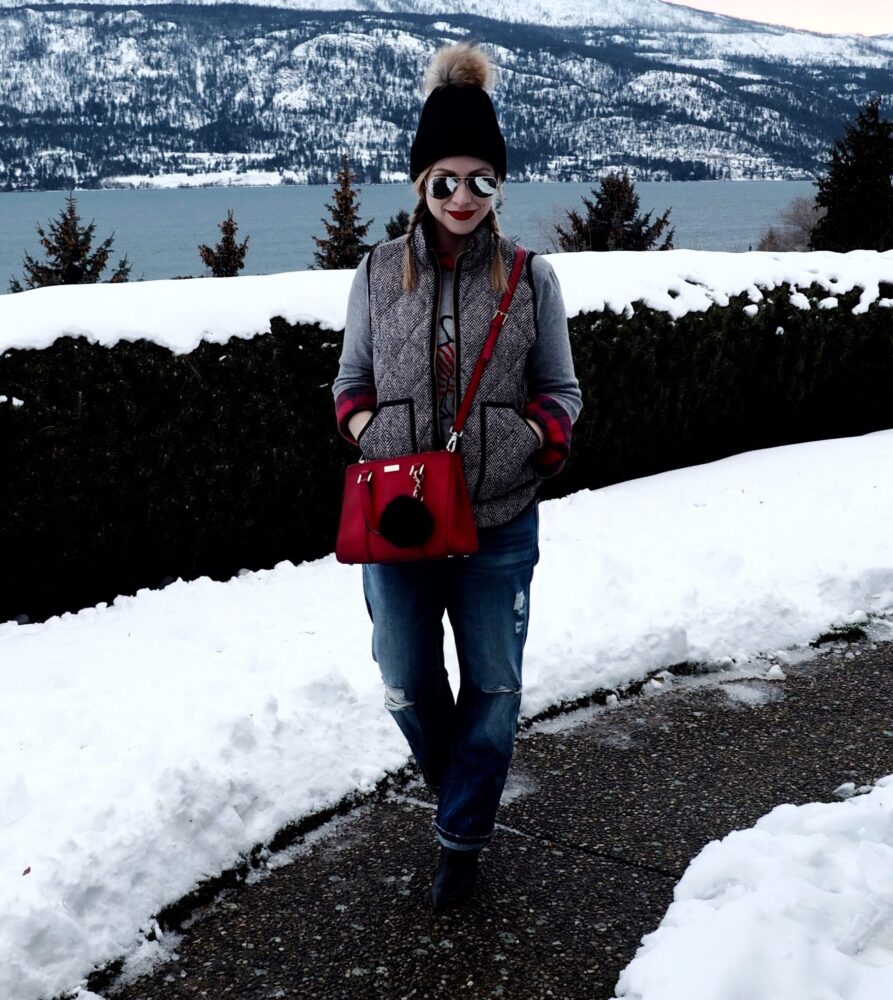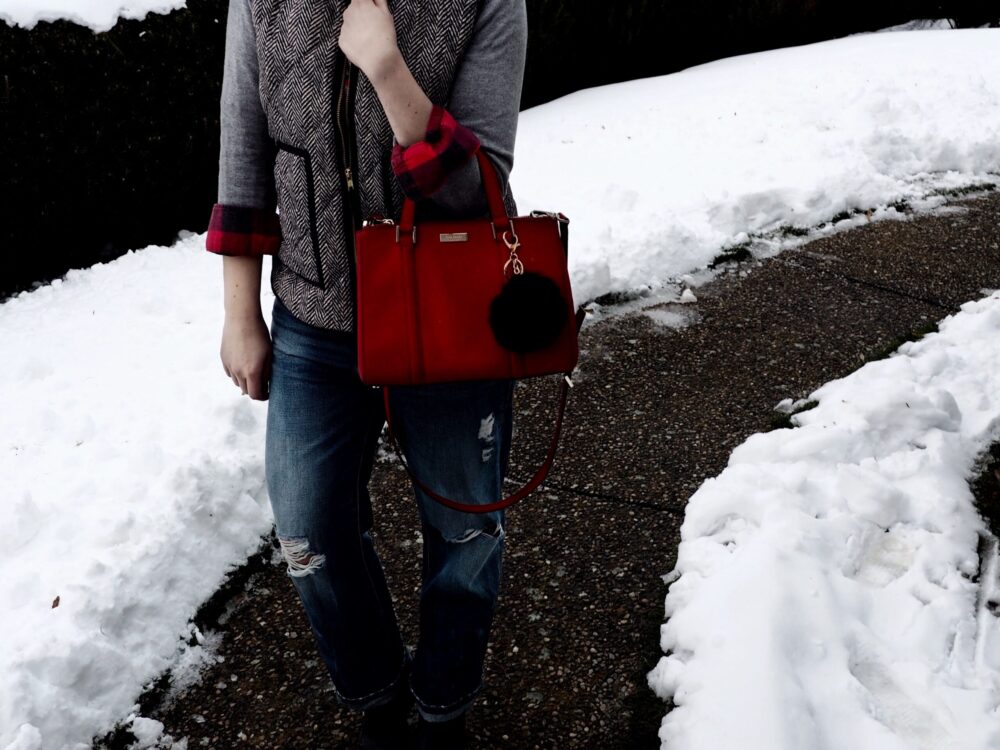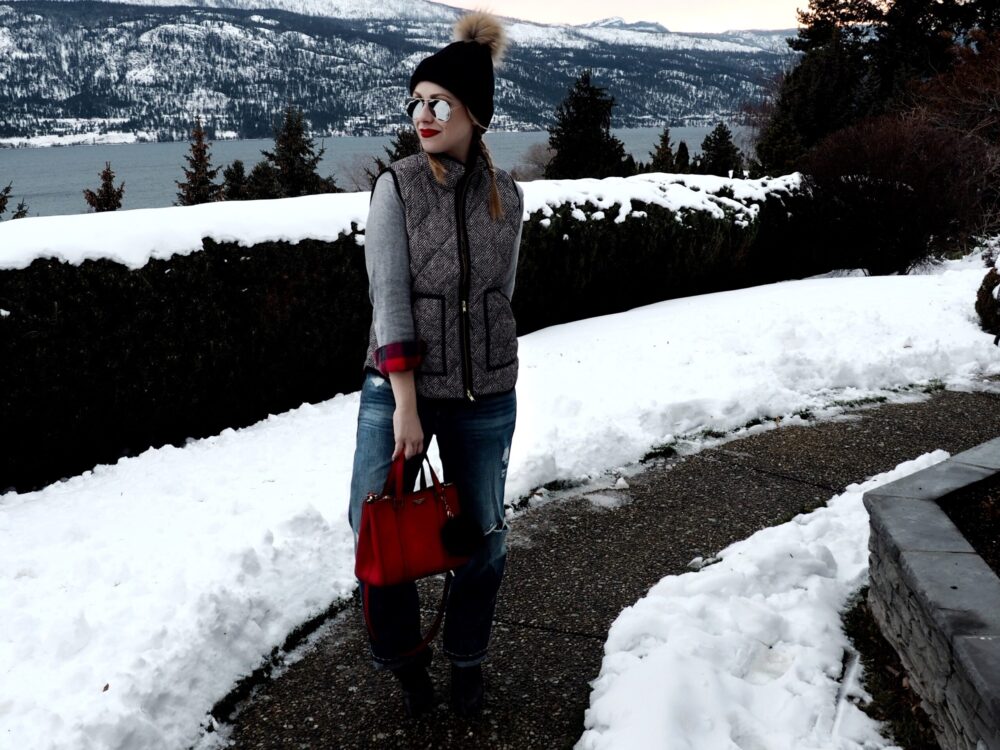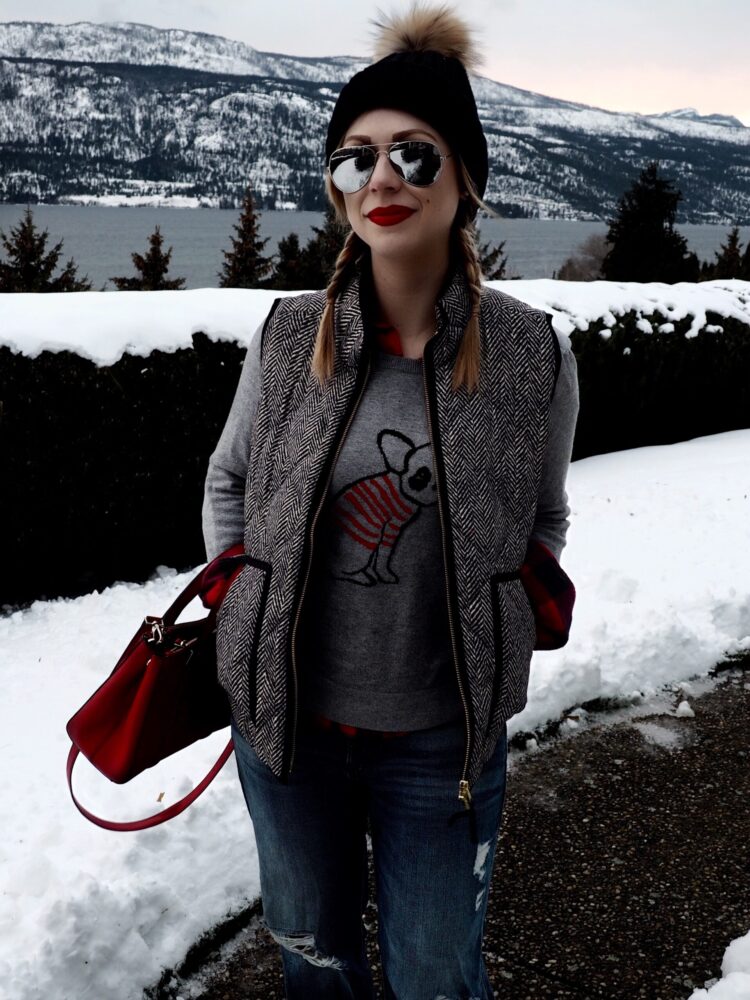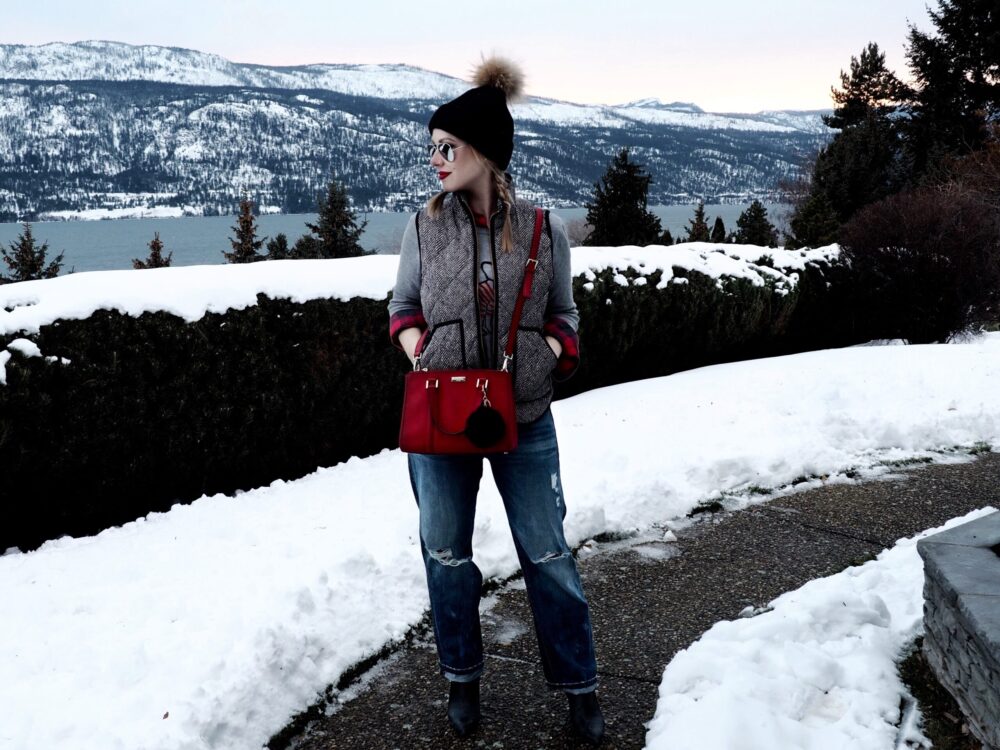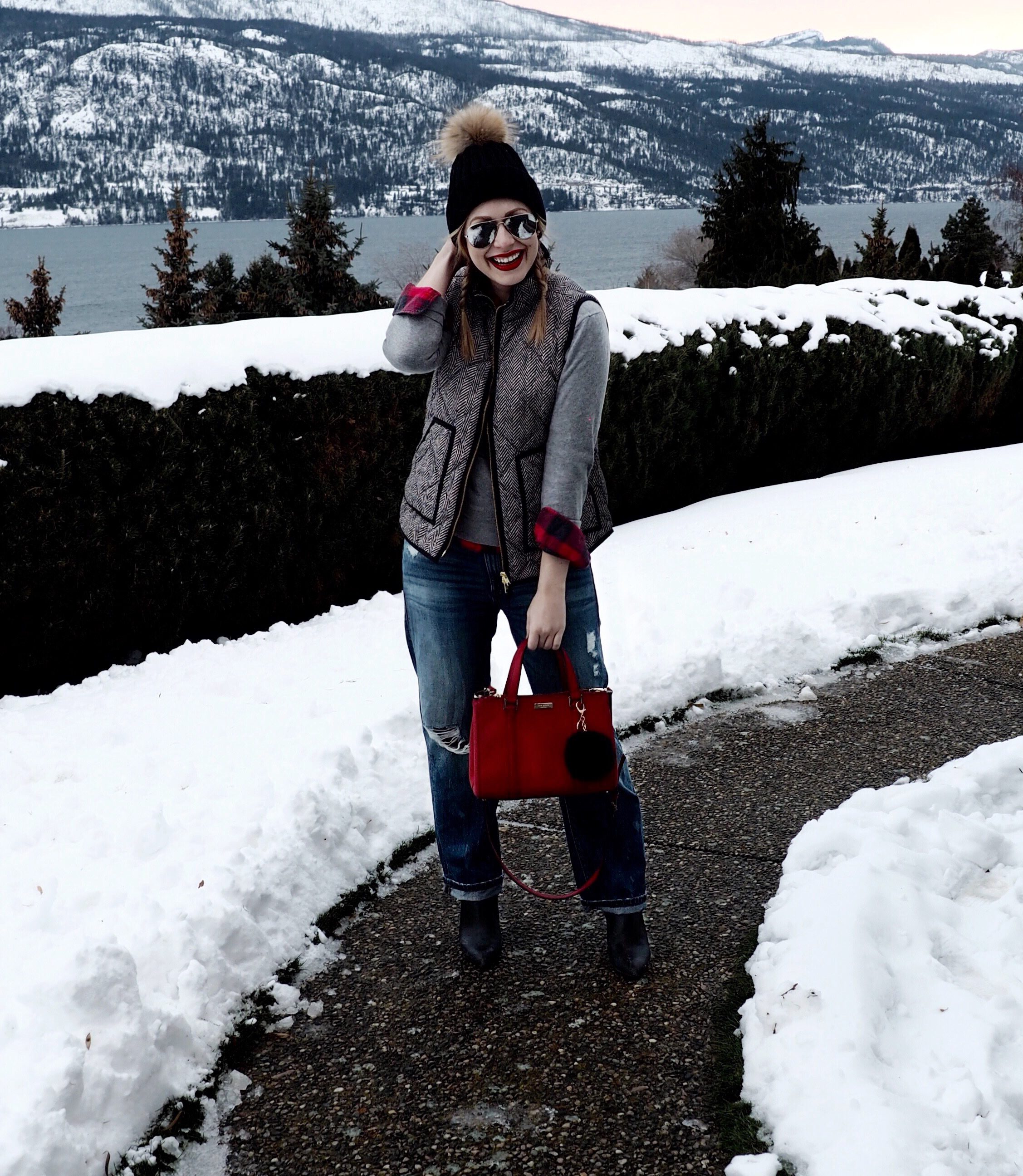 Lucky for me the weather has been absolutely gorgeous while we have been here. It's been cold enough that the snow has stayed on the ground (making for perfect photo ops!) but warm enough that I've been able to forego my usual winter coat in lieu of this J.Crew vest I got for Christmas. I've had my eye on J.Crew's puffer vests for quite some time and I'm so happy I finally got one.. it's the perfect piece for layering… especially when the weather is hovering around zero degrees!
What I Wore:
Vest – J.Crew // Sweater – Banana Republic (Old – but also love this!) // Plaid shirt – J.Crew (Similar here) // Boyfriend Jeans – Banana Republic (Similar and on sale for $31!) // Booties – Le Chateau // Bag – Kate Spade (Also love this) // Sunglasses – Ardene (Similar here) // Toque – (Similar Here)
Wishing you all a wonderful holiday season
xoxo