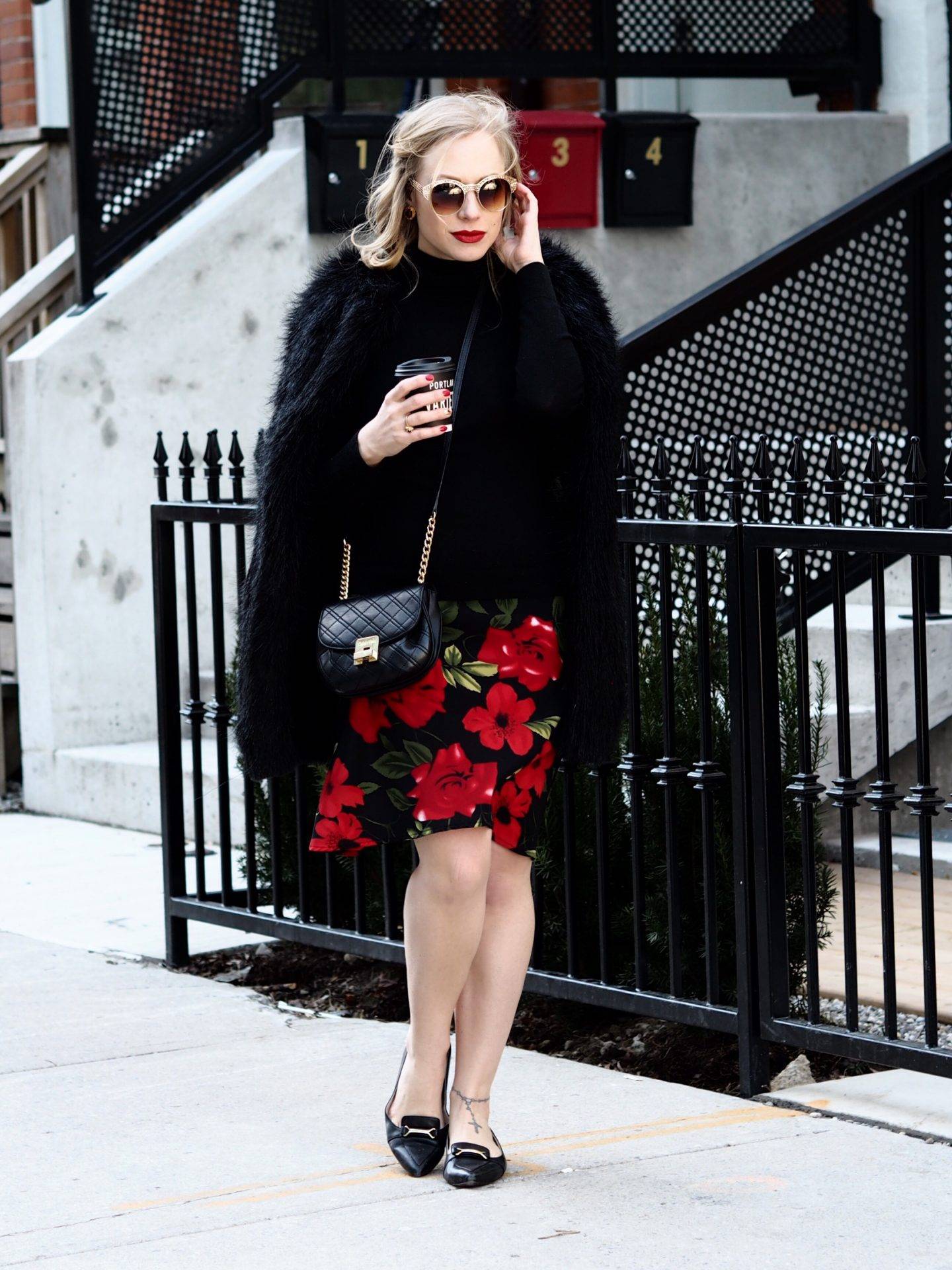 If I were to ask you do you remember this shoot that I did with my friend Michael, you would probably say something along the lines of "yes Kirsten, you've only referenced that exact shoot 853 times in other posts since the day you posted it". And it's true. I've probably referenced that shoot at least a handful of times because that shoot was really a turning point for me as a blogger, and it was because of that shoot that I am no longer using a phone camera for my photos (which I was doing before, cringe). Getting a "real" camera had always been in the back of my mind, and I knew it was something I was going to have to do eventually but at the time I was content with the results I was getting from my Samsung Note 5. It was probably a mixture of me wanting to save money and also just not really knowing any better. At the time I hadn't really been exposed to how much better my photos could look if I were to use a really good quality camera, and ignorance is bliss. Once I did get taste of what my photos could actually look like with a real camera, that was all I needed. Within a couple of days I had gone out and shelled out the value of a new couch on my own Olympus Pen EPL-7.
While it wasn't a cheap spur of the moment decision for me, I have absolutely no regrets to this day and am so happy with how my content has continued to evolve and change since I got my Olympus camera. Using the camera definitely had a learning curve to it, and sometimes I still feel like I'm learning how my camera works.. but through trial and error, and tips & tricks from Michael I feel like I've finally started to get the hang of it. I consider Michael not only a good friend of mine, but kind of a blogging mentor. Every time we hang out I learn so much from him, and I feel like I really can attribute my blog's constant growth and evolvement to the wealth of knowledge and guidance that he has given me over the last year. Without his help (and of course the help of many of my other friends in the blogging and fashion industry) I feel like I would still be struggling to find my footing, whereas now I kind of feel like I'm starting to find my way.
When Michael upgraded his camera lens to a 45mm portrait lens back in the fall, a decision I knew he had been thinking of doing for a long time, I would be lying if I said I wasn't scared. I dreaded the moment I would get the opportunity to try that new lens for myself. Knowing what happened that day I first tried his camera, I knew exactly what road I would be walking down and exactly what size of hole it would burn into my wallet. When Michael first started using his new lens I was blown away by change in quality in his pictures. Now don't get me wrong, his pictures have always been amazing… but with this new lens his photos were even more crisp, even more clear, and basically flawless. They looked like they came straight from the pages of a magazine. I knew at some point, in order to upgrade my content I was going to be taking the leap and purchasing the lens myself.. I just didn't think it would be so soon.
But I should have known right? Because sure enough one day I forgot my camera when I went out for brunch with Michael and we had to take my photos on his camera with his lens, and once again it was love at first sight. It's not even just how amazingly crisp and detailed, almost glossy and completely perfect and flawless the photos looked.. but even more importantly (something I quickly learned) this new lens massively reduced the editing time required for my photos. My least favourite part of blog posts has always been the editing. It's often exciting for the first photo of the series, and then quickly becomes very redundant and boring as each photo is edited the exact same way to maintain consistency. There has been times in the past where I have probably spent a good 2 hours editing the photos for a blog post, only to have to sit down and write up the post after feeling exhausted and less than inspired. With less time required to edit my photos I coul not only spend more time actually writing my posts, but I could post MORE which is something that appealed to me. Juggling my day job, acting, and my blog has been a struggle.. and sometimes I find it hard to keep up with even posting once a week. You can imagine just how appealing implementing something that cuts down my editing time by more than half would be…
Well, you can imagine it didn't take me long to convince myself, and I bought the lens that week. And while I may not have exactly had the extra cash lying around at the time… and I could have waited till I had enough money saved up or felt it was more financially feasible.. I couldn't help but thinking that when it comes to investing in yourself and your business, it's not about playing it safe. If we always waited until we were in the "perfect, comfortable situation", whether financial, mental, physical or what have you… we would never make the leap. We would always be waiting. When it comes to improving yourself, take the leap. Buy the lens. Step up your game always.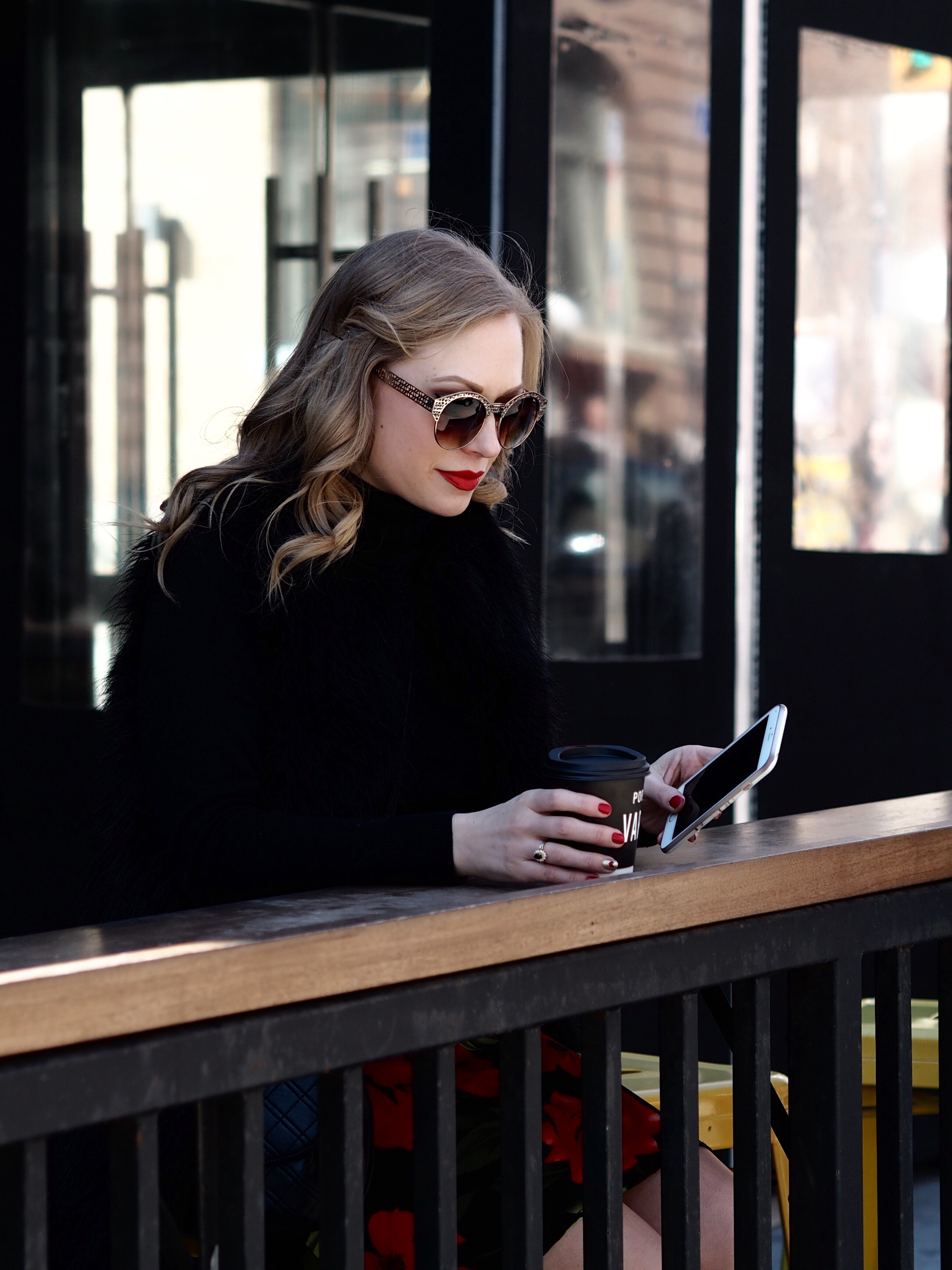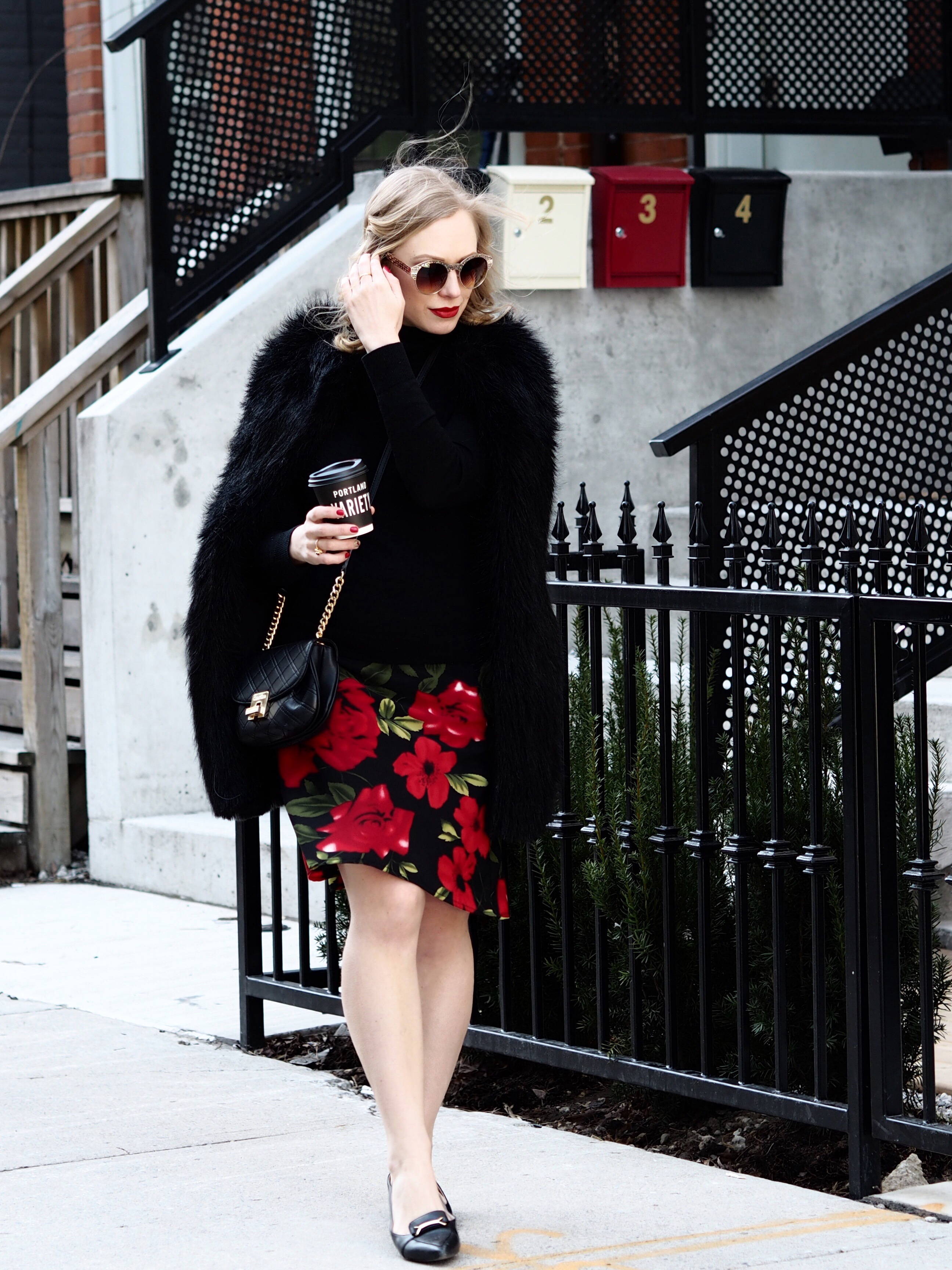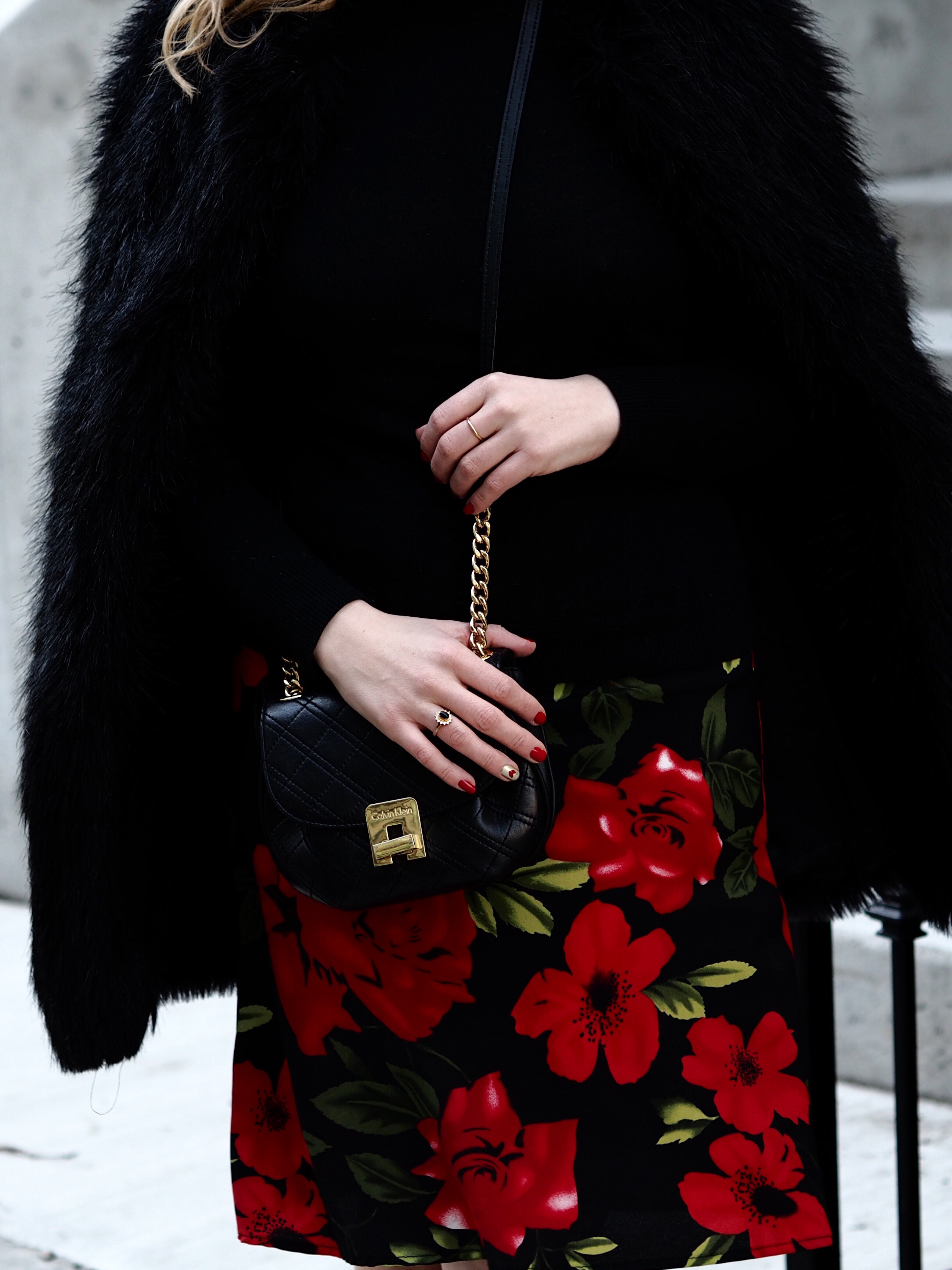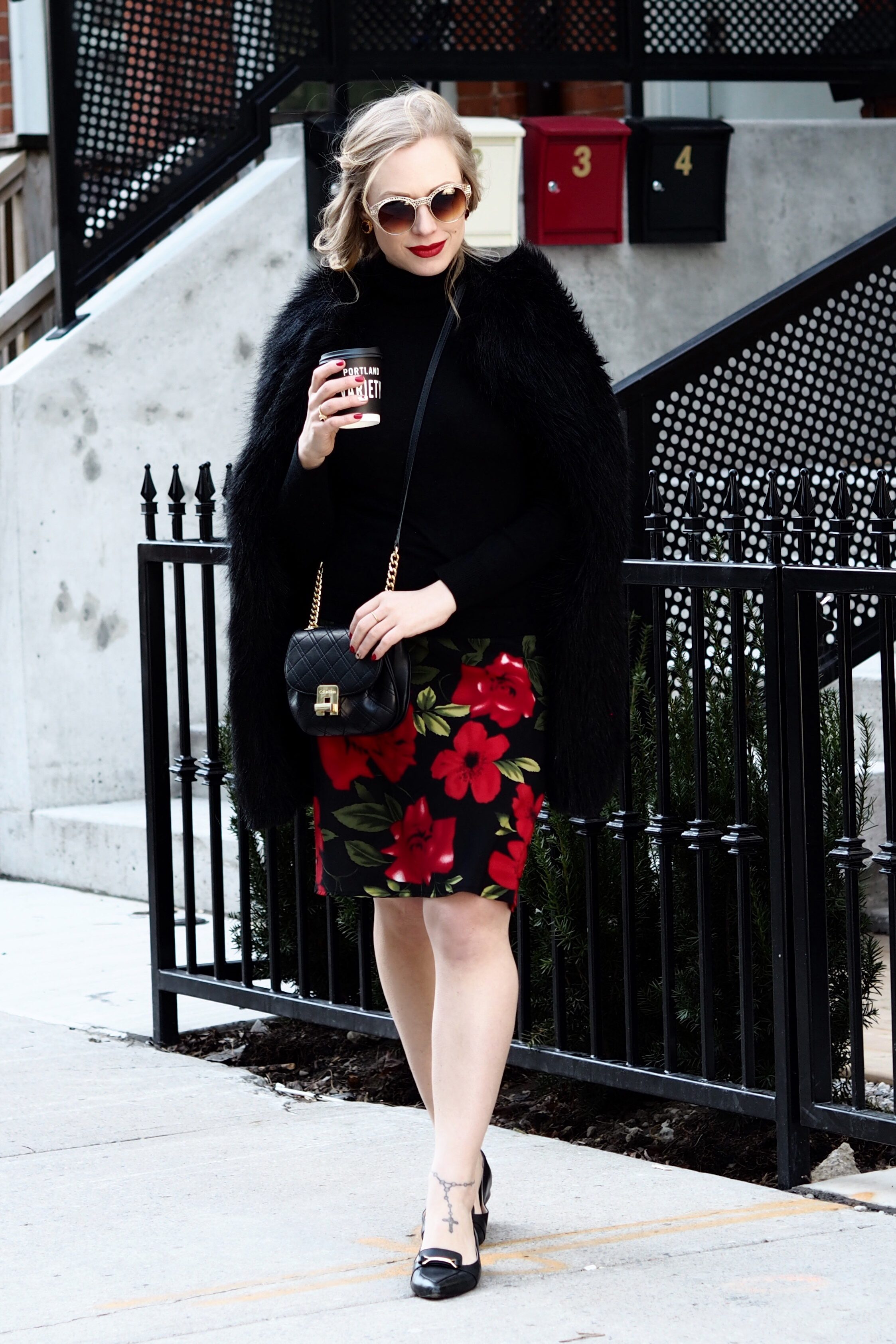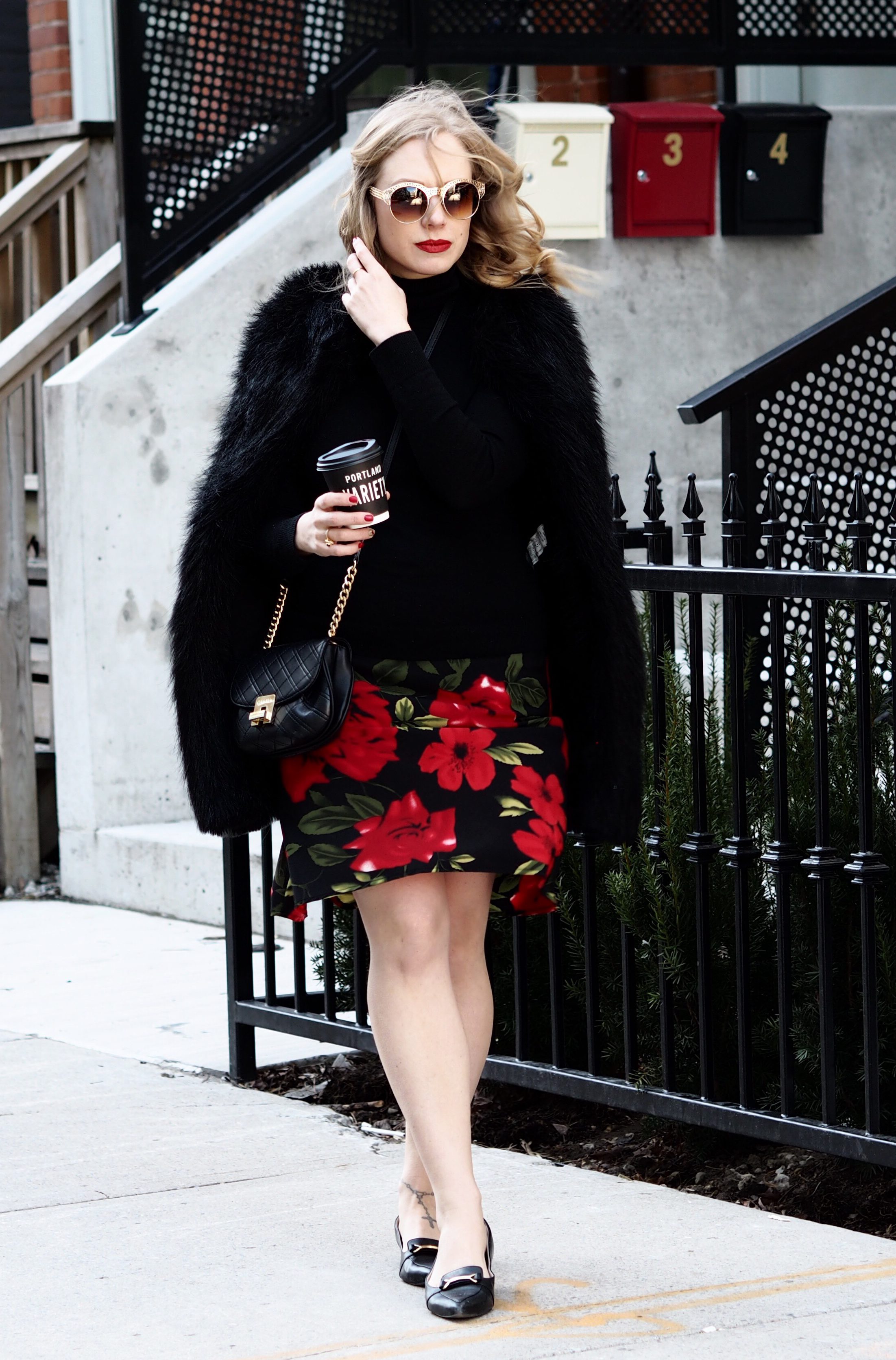 What do you think of the photos? I'm so excited about my new snazzy lens. I highly recommend looking into upgrading your own camera lenses. While the ones that come with the camera bodies are great for starting out, a new lens can really step up your game and I'm so happy with how my photos have been turning out since 🙂
.
What I Wore:
Fur Vest – Zara (old – similar here)// Turtleneck – Alice & Olivia (on sale now!) // Skirt – Vintage // Loafers – Cole Haan // Bag – Calvin Klein // Sunglasses – Aldo
.
xoxo