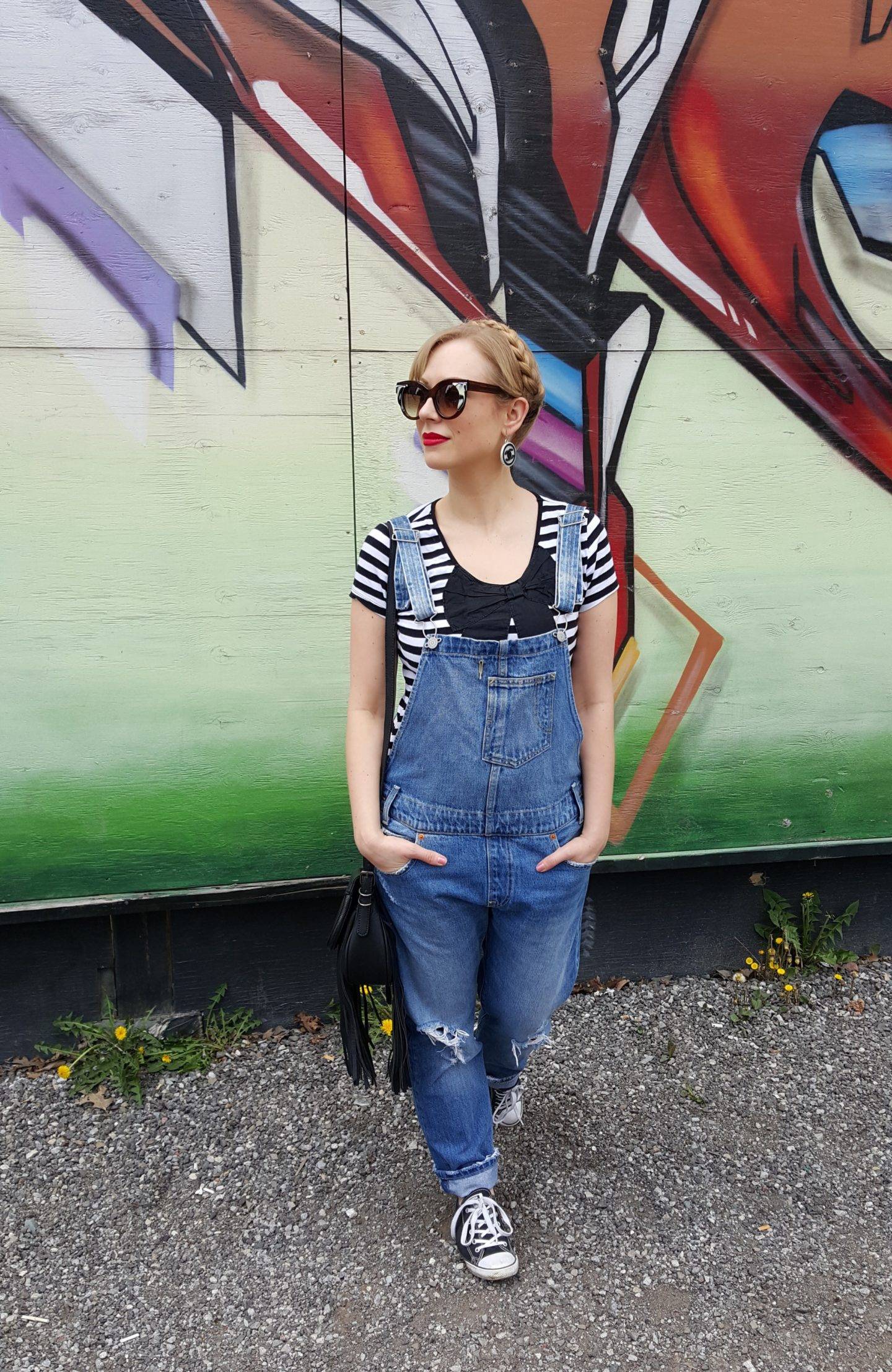 Before I moved I had really wanted to start volunteering with Big Brothers & Big Sisters of Edmonton. I went through all the preliminary and interviewing steps but unfortunately because I was going to be moving in less than a year and could not commit to that long I did not qualify. When I moved to Toronto I made it a personal goal to get involved with the community and volunteer, if not as a big sister than in some other way. I'm ashamed to say that up until now I hadn't taken the time to get that process started, and my volunteer hours were sitting at an embarrassing zero. So when the opportunity popped up to volunteer with the Bowery Project this past weekend and help create a mobile urban farm, I jumped on it.
So what exactly is a "mobile urban farm?".  All produce is grown in re-purposed milk crates that sit above the land. A farm of up to 5000 crates can be disassembled and relocated within 24 hours.  This mobility allows for an easy change of location when the land must be claimed for it's subsequent use – such as development, remediation or sale. This weekend we helped to start the process of setting up a mobile urban farm by lining empty milk crates and filling them with fresh soil. It was dirty work that couldn't have been more fun. And of course what would be better to wear gardening than overalls?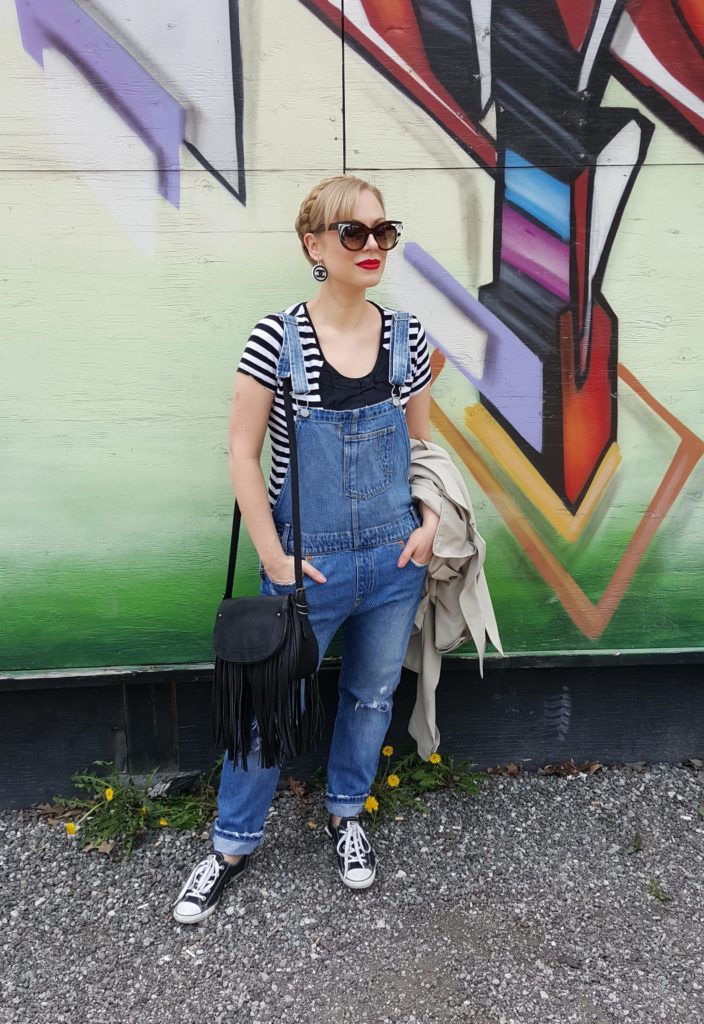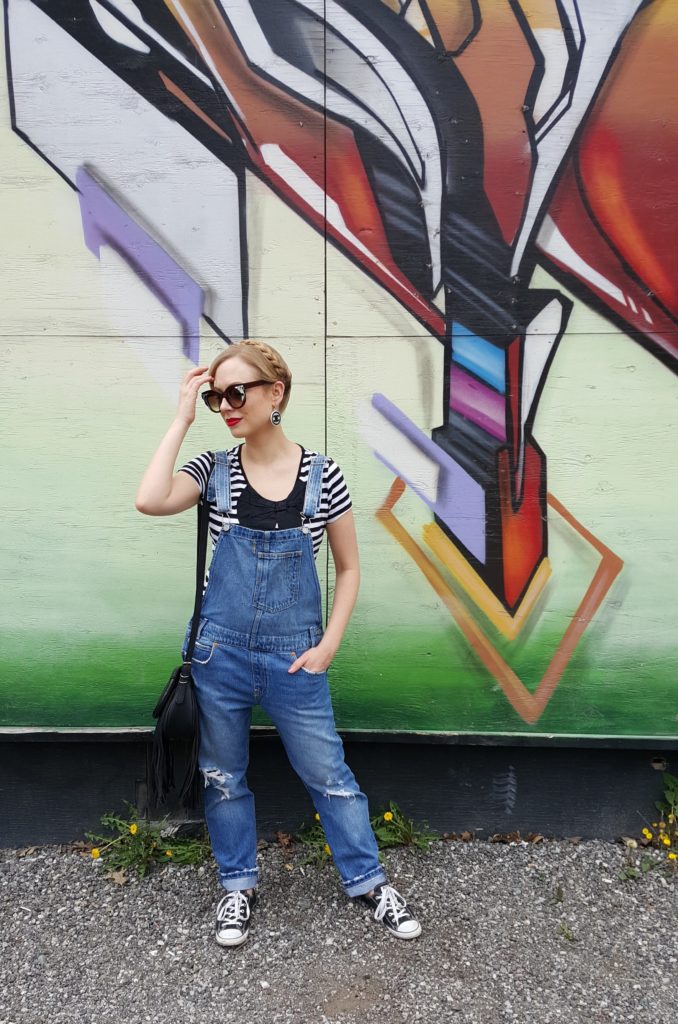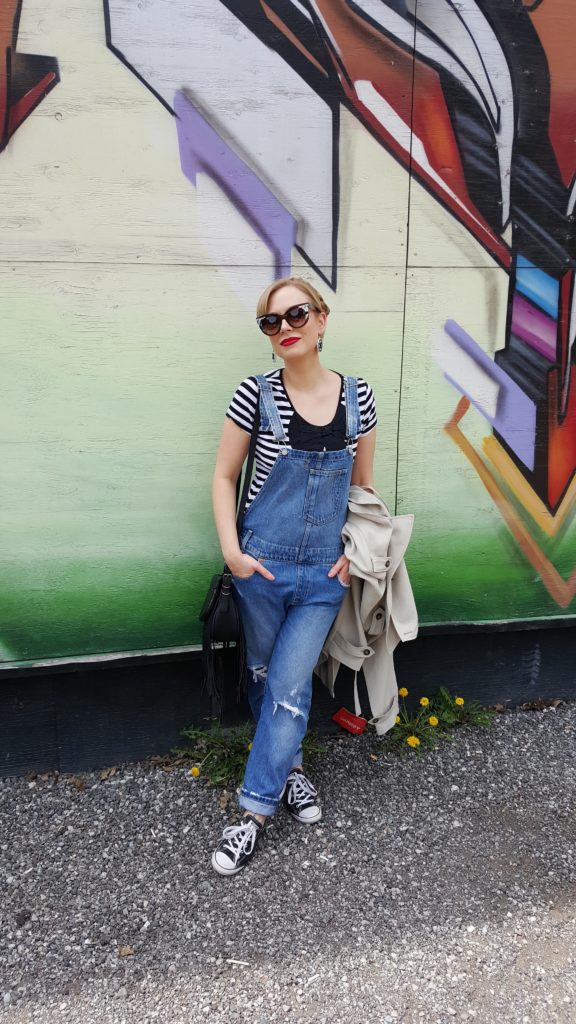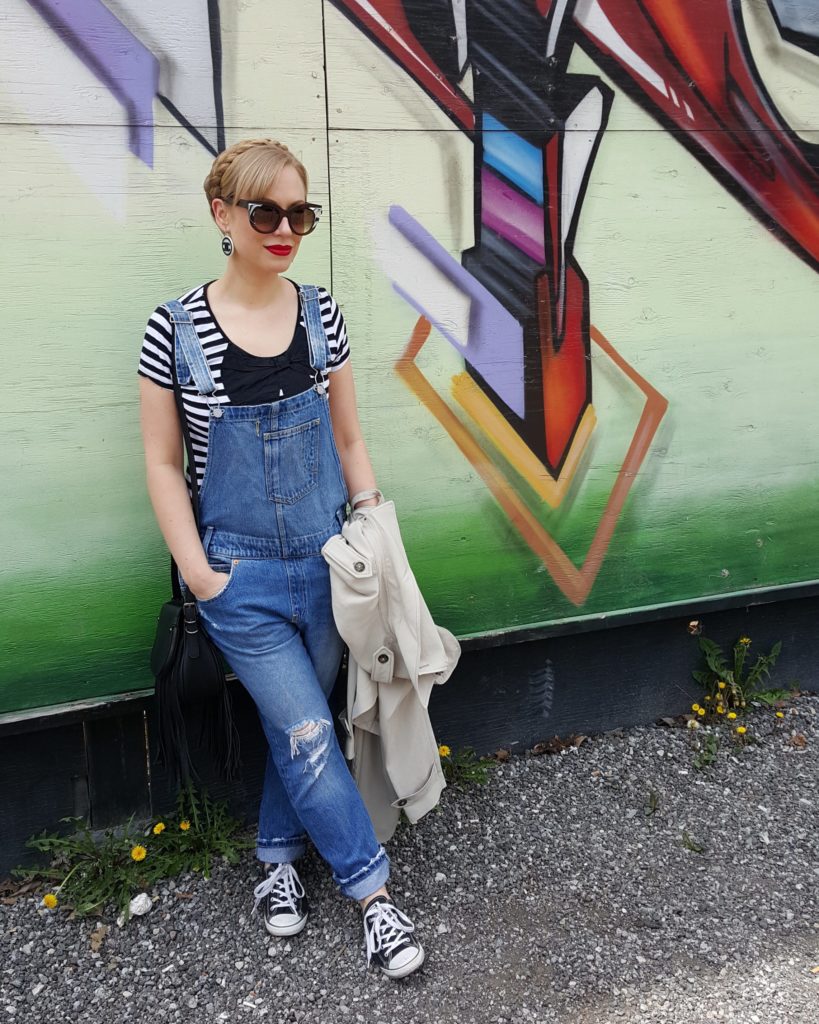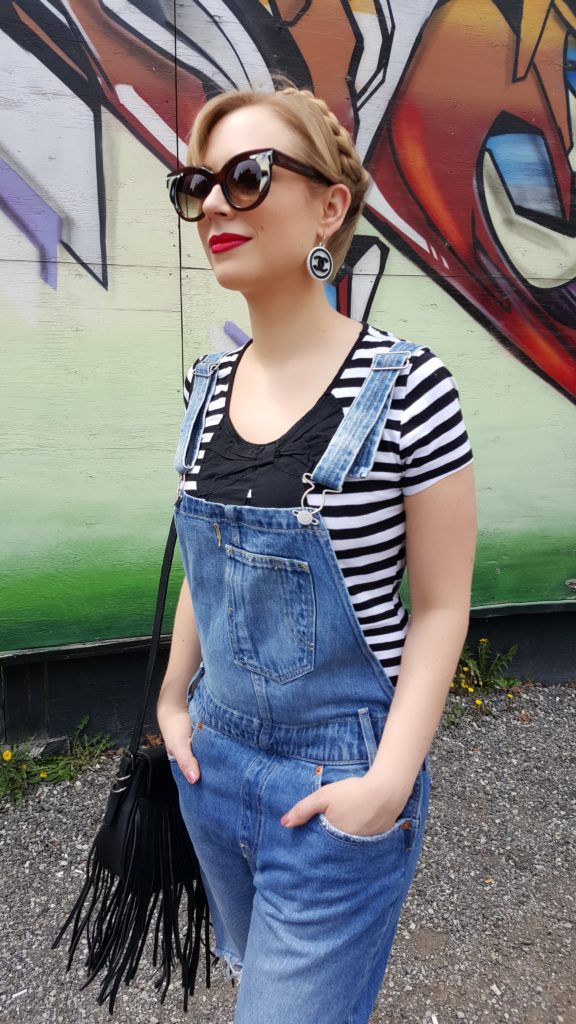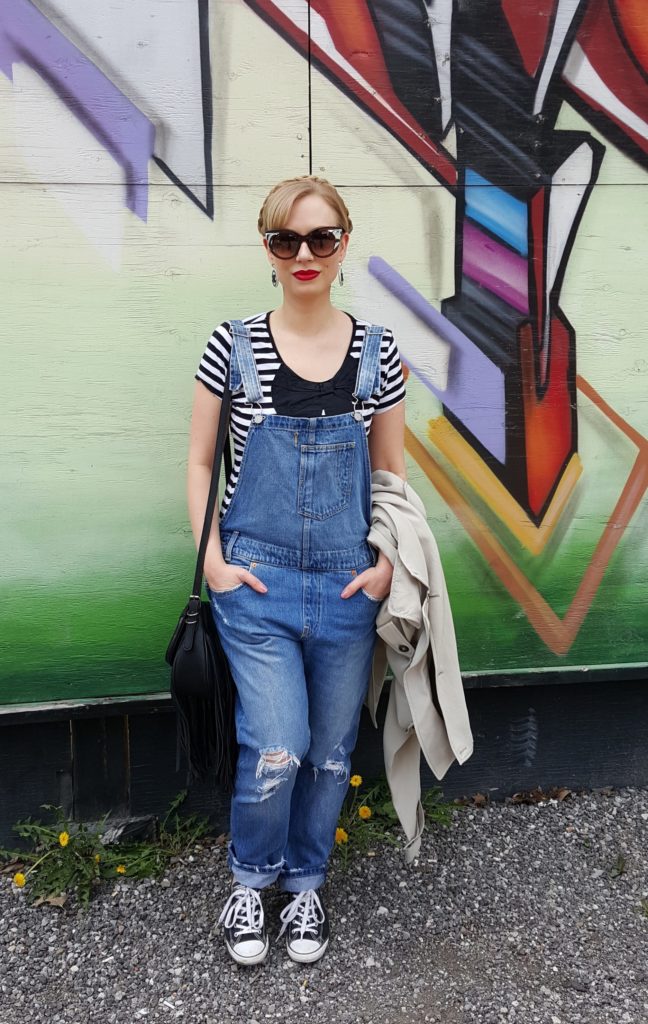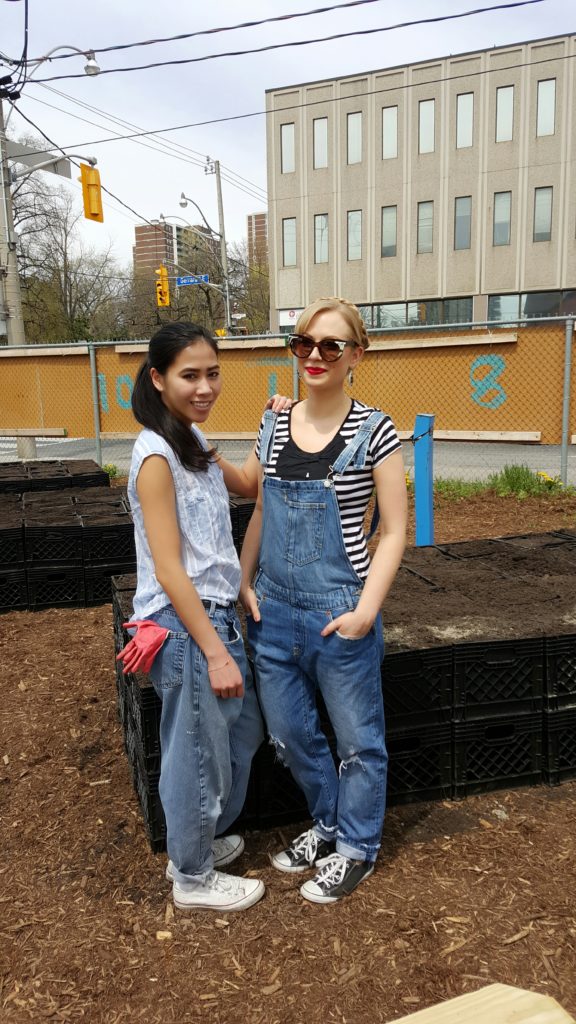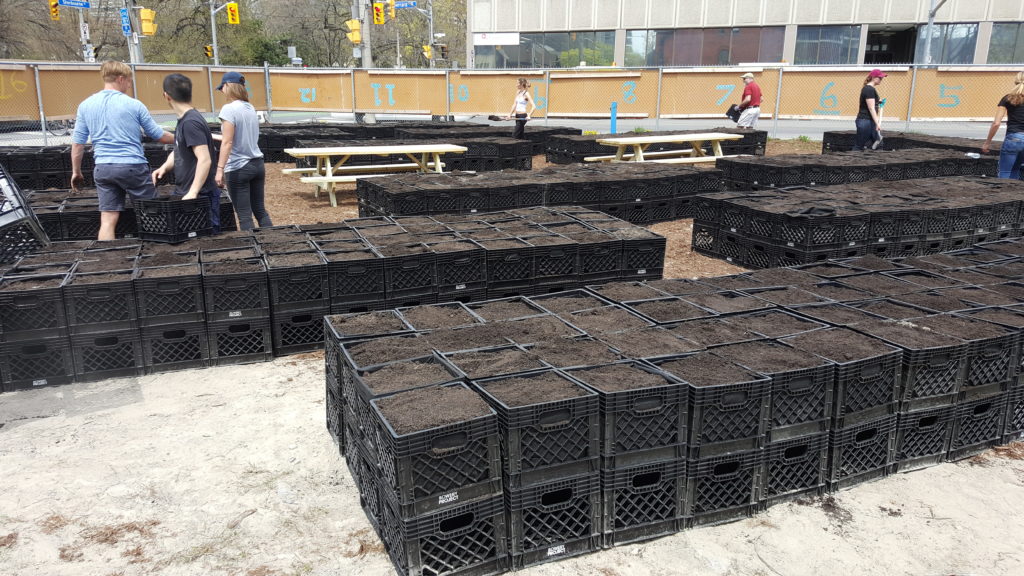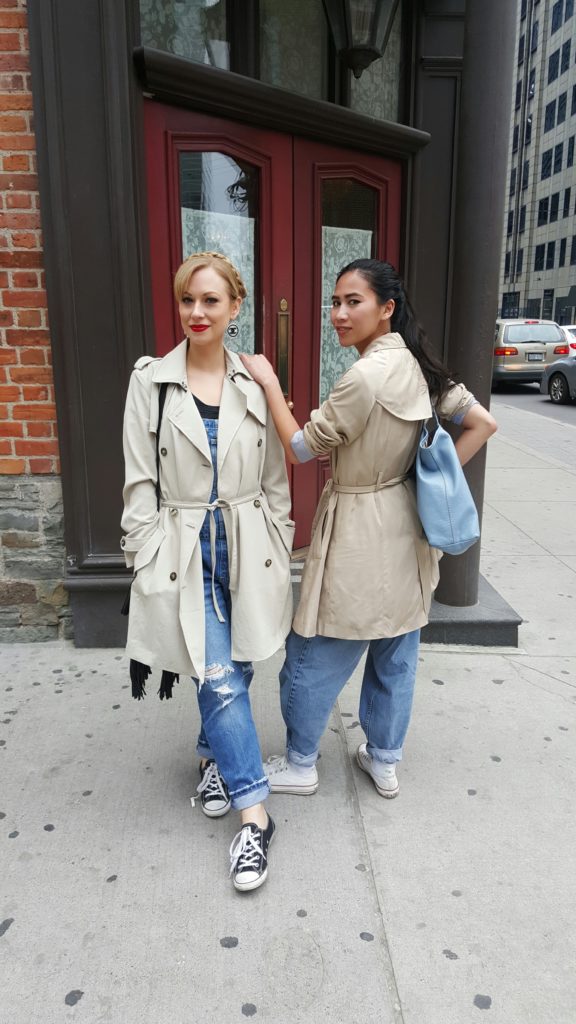 Side note – Who would believe that we didn't actually plan these outfits? I guess great minds really do think alike!
A little bit more about the Bowery Project: Bowery Project is a not-for-profit organization with a mission to create opportunities for urban agriculture through the temporary use of vacant lots. They believe that vacant spaces should be used to grow food. The Bowery Project designs, builds and manages mobile urban farms in downtown Toronto. They grow food for local chefs/restaurants and charities while engaging the community through fun, creative and educational programming.
WHAT ARE BOWERY PROJECT'S MAIN OBJECTIVES?
Transform vacant urban lots into vibrant and productive growing spaces
Engage and educate the community in farm experiences and environmental sustainability in the city
Support the Farm-to-Table movement by providing locally grown food to restaurants, residents and community organization
What I Wore:
Overalls – Levis // T-shirt – Forever 21 // Trench – Banana Republic // Sneakers – Converse // Sunglasses – Thierry Lasry // Bag – Aldo // Earrings – Chanel
xoxo