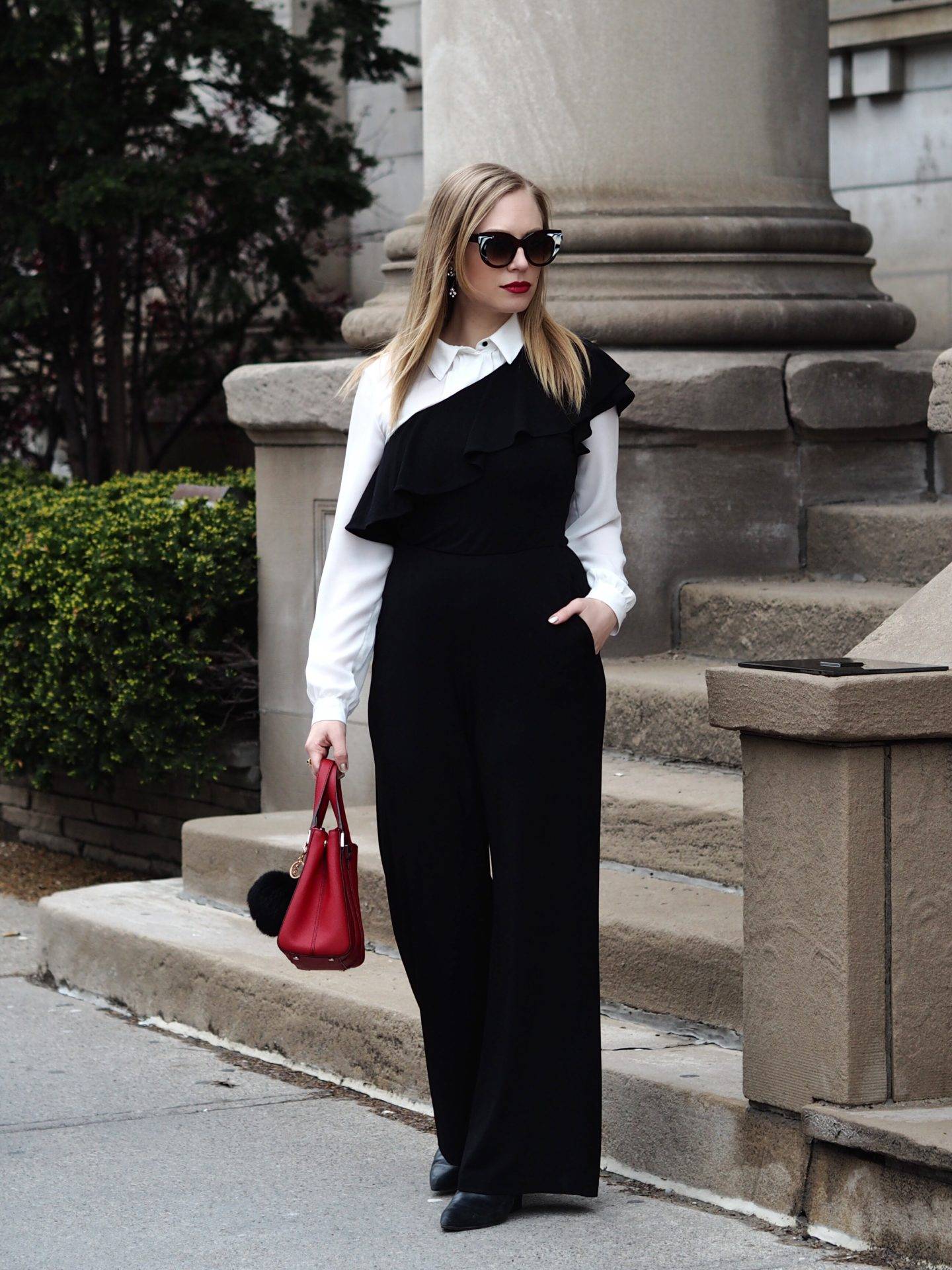 Isn't it amazing how the sun can instantly pick up your mood? Before this week I felt like Toronto had been stuck in a lull of grey, rainclouds, and gloom. Many of us felt like winter had dragged on too long, and wondered when on earth we would finally get to see the light. I find when the weather is dreary my motivation tends to be at a low, I just want to spend all day in bed and not face the wet and cold outside. Luckily for us Torontonians, this week it appears Spring has finally sprung in the six, and the city feels so much more alive.
But before the sun arrived this week, there is one thing that I had been struggling with due to the unreliable weather… how to transition my wardrobe from Winter clothes to Spring even though it didn't feel like Spring outside at all. While I've definitely been bringing out the brighter colours, there's been one too many days that my winter sweaters (or even coats!) have had to make yet another appearance. By last week I had had just about enough of it. I didn't want to wear my winter clothes anymore, even though it was still chilly out. And this meant I had to get a little creative…
I bought this jumpsuit at Winners when my mom was visiting at the end of March and I had been so excited to wear it, thinking I would definitely get the chance to do so sooner rather than later. After all, I remember the weather last April in Toronto being pretty darn nice. Sadly Mother Nature had other ideas in mind and so this jumpsuit sat in my closet for over a month. Finally last week I was so eager to wear it, I knew I had to make it work even though the weather wasn't cooperating. Then it hit me to try layering a blouse underneath my jumpsuit, and well, the rest is history.
I think one of the best tips and tricks for transitioning from Winter to Spring and from Summer to Fall is learning how to layer and rethink the pieces you own. There are so many items in all of our closets that we strictly wear during one season, and if we were just a little more creative we would be able to spread out their wear for that much longer. I know I'm definitely going to keep playing around with layering my warmer weather pieces for colder weather days, and although I hope we won't have any gloomy days again till Summer is over now, at least I know I'll get to play around with layering again once fall arrives.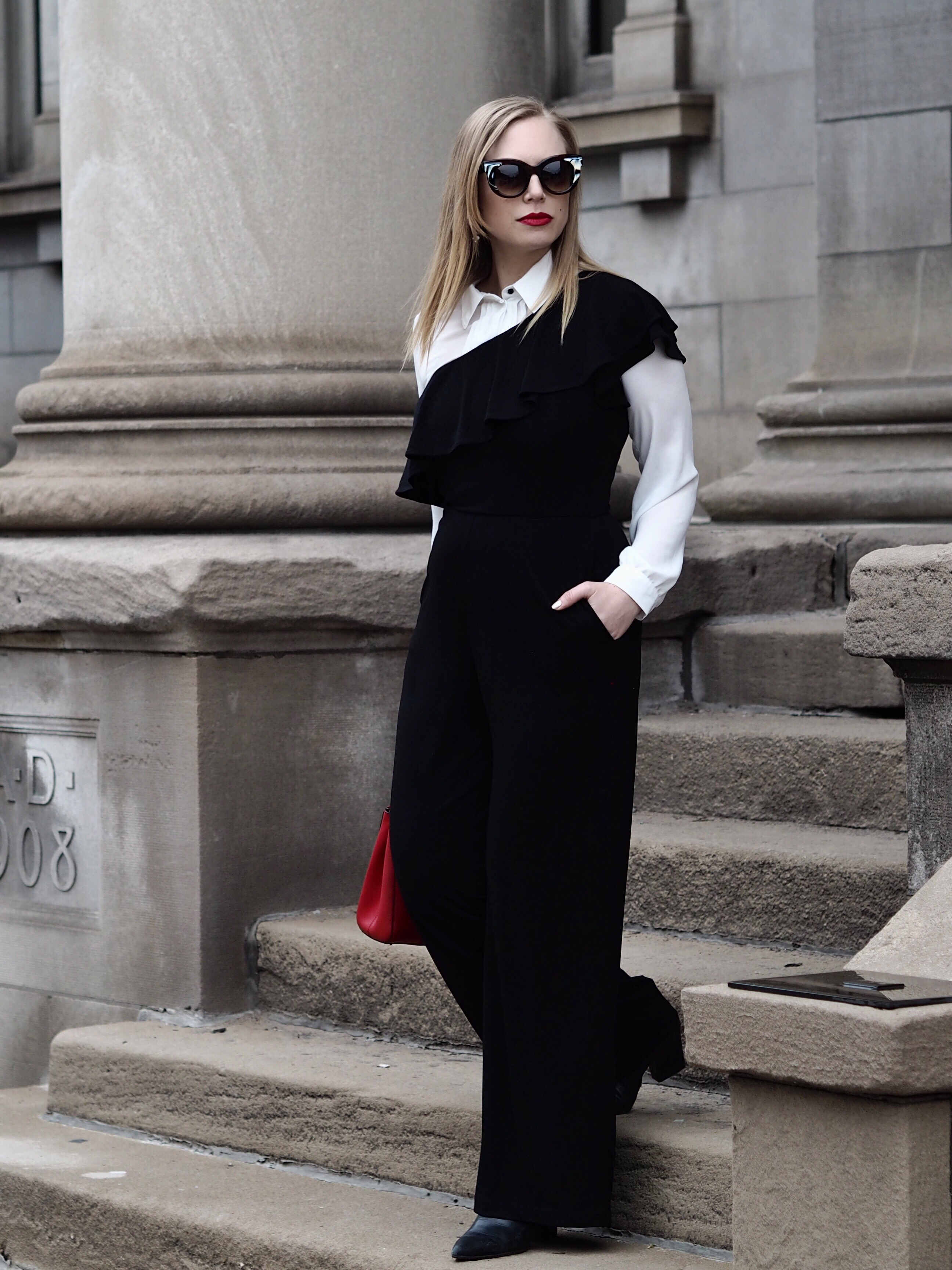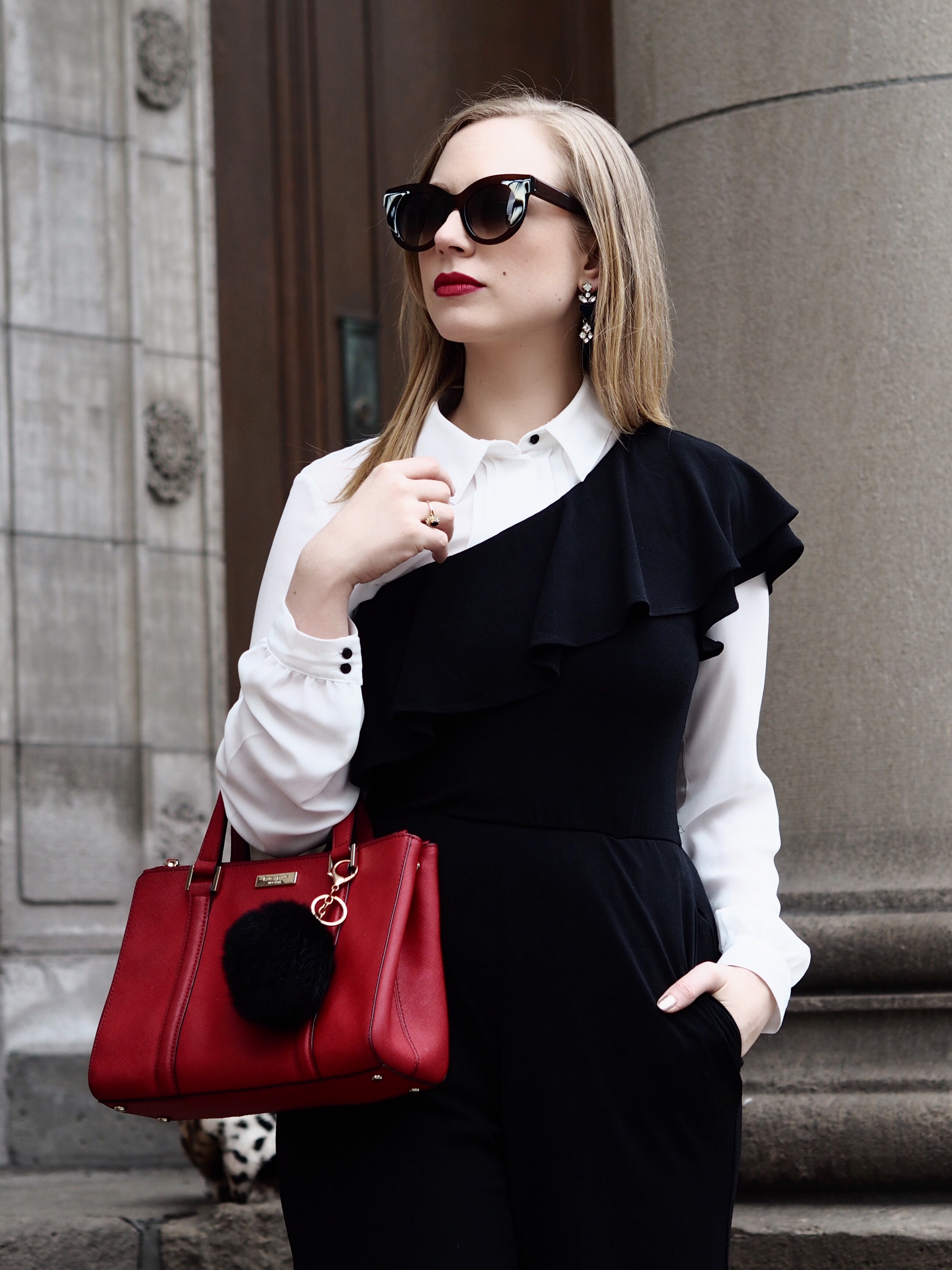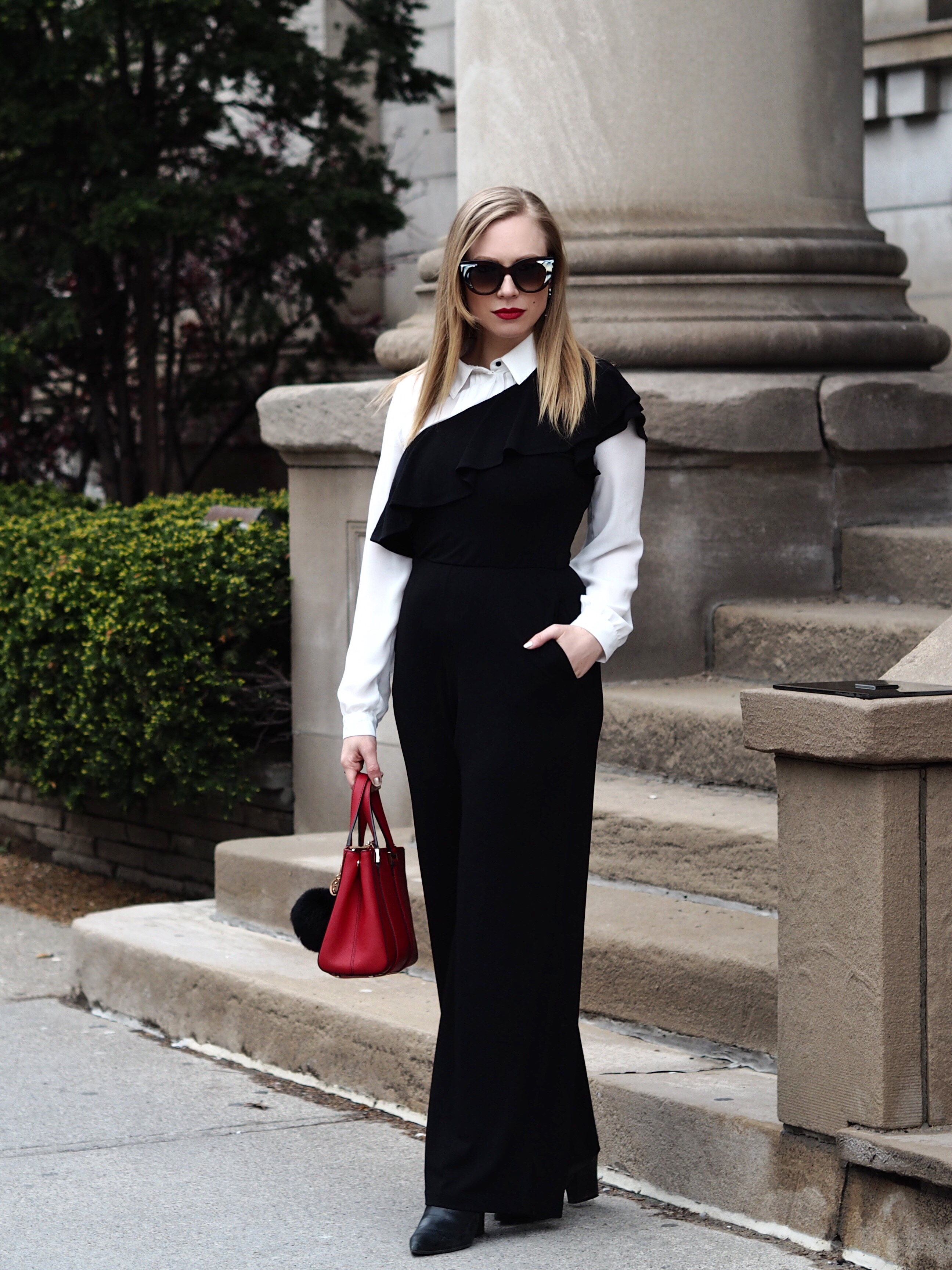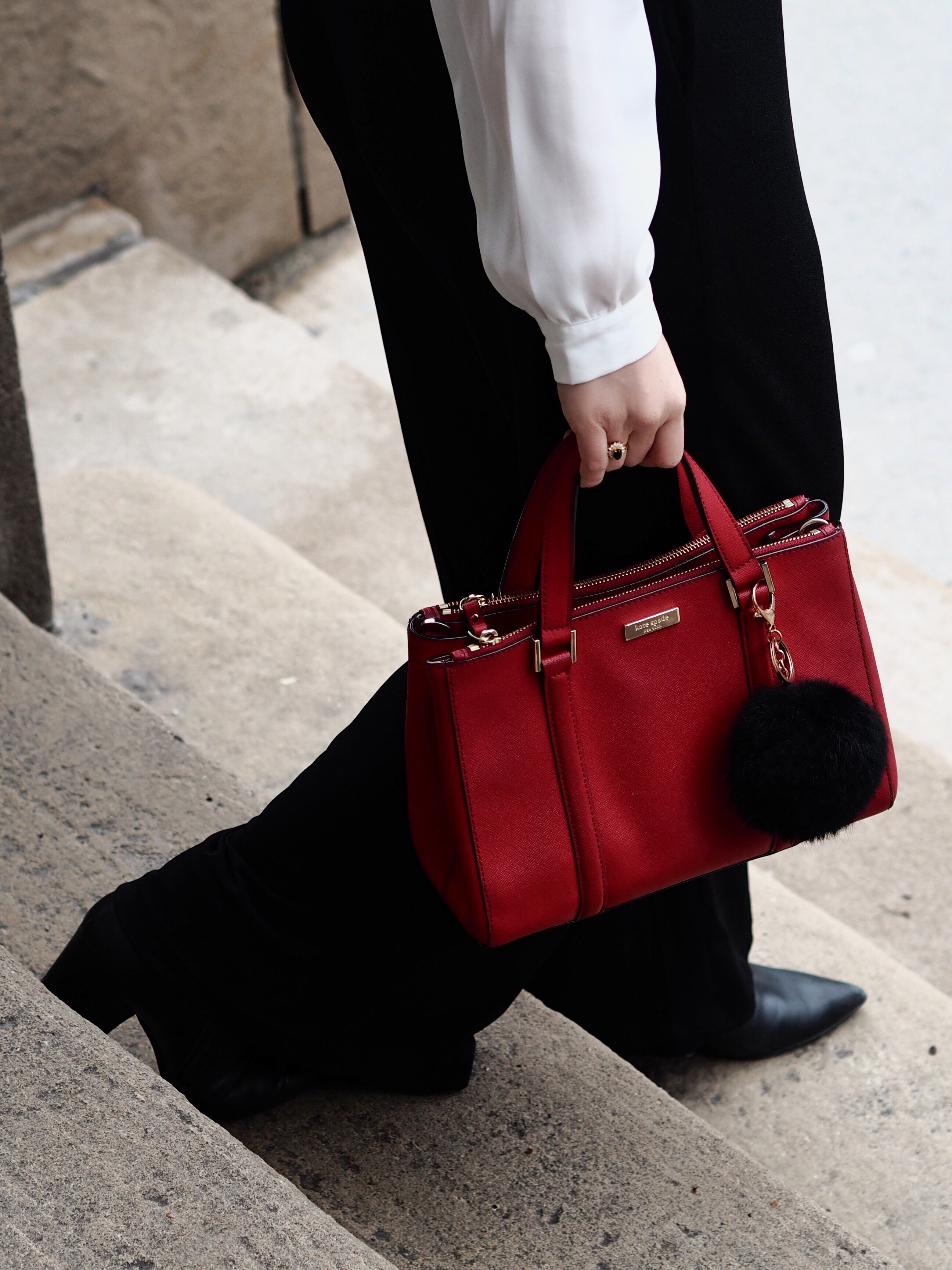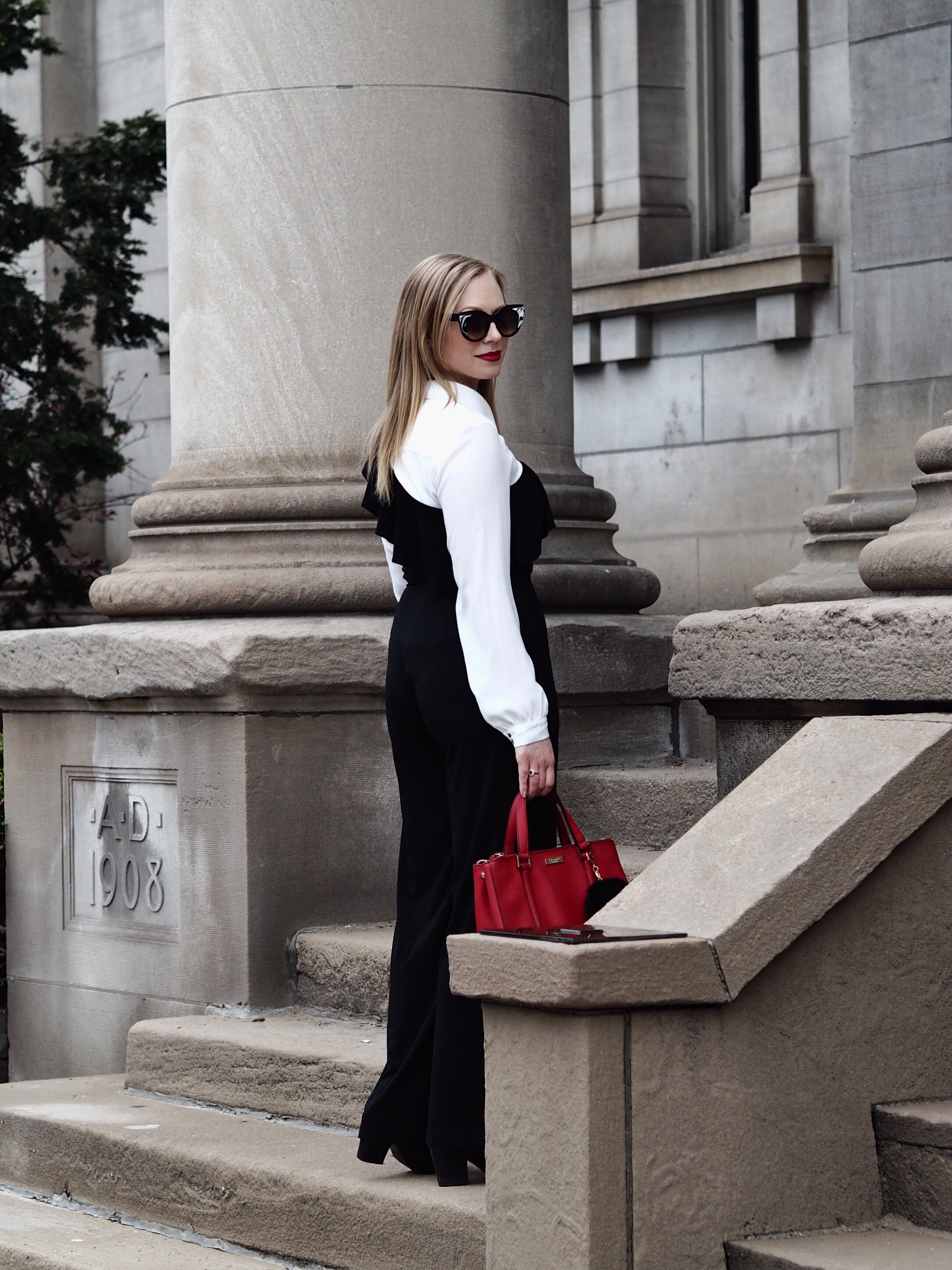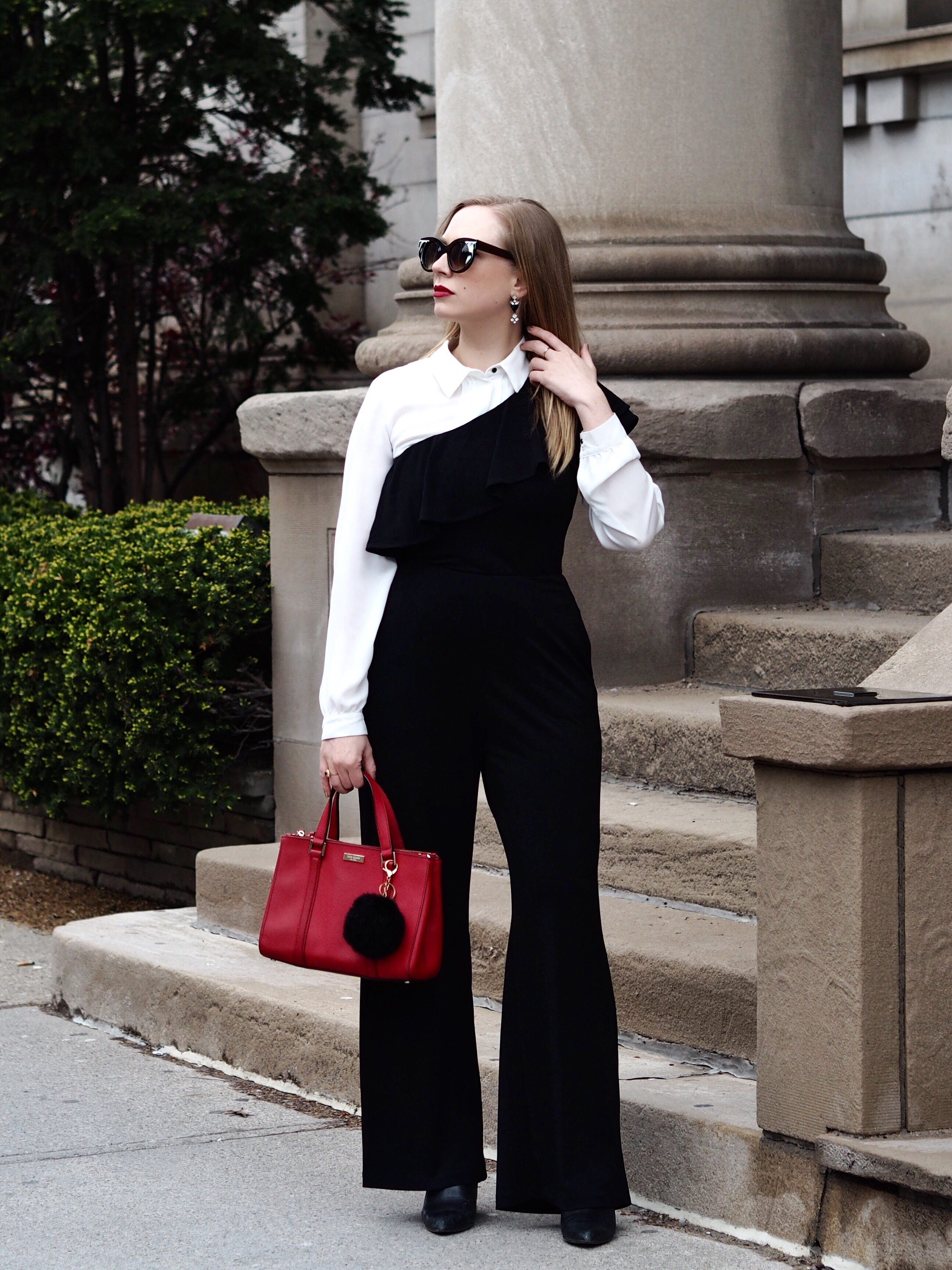 What do you think of layering a blouse underneath a sleeveless jumpsuit? Is this something you would try? What are some of your favourite ways to layer unexpectedly?
.
What I Wore:
Jumpsuit – ECI New York (Available online or at Winners) // Blouse – H&M // Boots – Le Chateau (On Sale Now) // Bag – Kate Spade (Old – Love this one) //Sunglasses – Thierry Lasry // Earrings – J.Crew
.
Wishing you all a happy Wednesday <3
.
xoxo