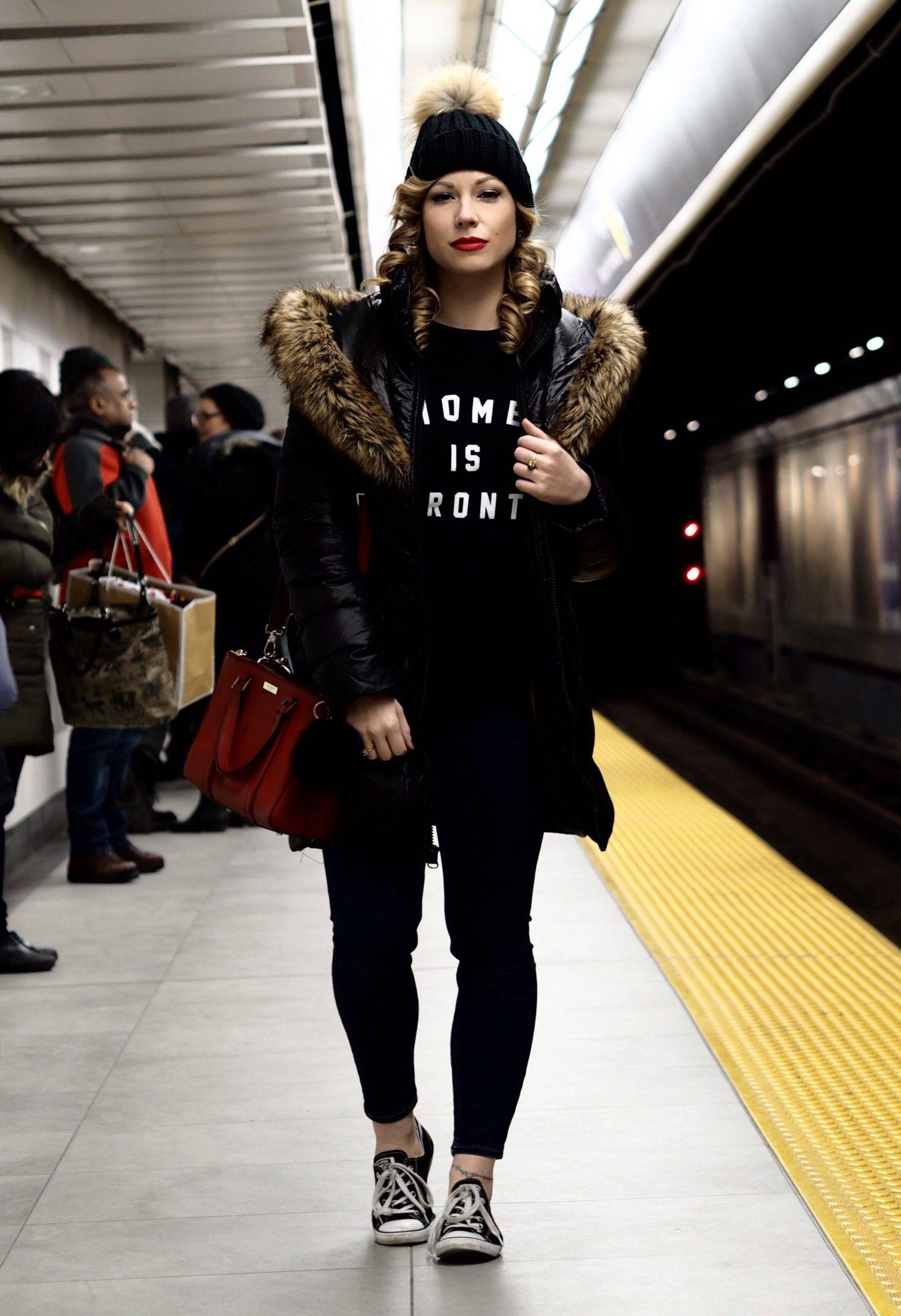 I love dressing up, always have, always will. I am definitely one of those girls who is always overdressed rather than underdressed. I live for those fancy events where I get to rock a gown and some sky high heels, or a cocktail dress at the very least. But even a girl who loves dressing up needs to take a break from her skirt and heels in favour of something a little more comfortable. This Saturday was one of those days for me. After an incredibly long and busy week, my feet were sore, I was tired, it was absolutely freezing out, and I just wanted to be comfy as I headed off to brunch with my friend Michael of Global Garcon. Had it not been a VERY cold -11 degrees out (by the way for my readers in Alberta, the humidity makes this feel way colder than -20 there!) I probably would have sucked it up and worn something a little more dressy, but with the air feeling like a polar vortex, comfort and warmth was the key. To be honest if I could have gotten away with rolling to the restaurant in my pyjamas and slippers I probably would have, it was just one of those days..
But of course wearing your pyjamas out in public is a big no-no (no excuses) so instead I settled for my favourite Peace Collective sweatshirt (ok, this may possibly be the only sweatshirt I own), jeans, and my trusty Converse sneakers. A close second to my flannel pyjamas, but definitely a little bit more socially acceptable. To be honest, I was a little uncomfortable and nervous to be taking photos in an outfit that was so casual compared to what I usually post. In fact, when I first showed one of my close friends these photos she immediately laughed out loud and asked me since when have I been urban. The thing is, while this is definitely not the way I dress on the regular, you will absolutely find me in something like this at least once a week when I'm out running errands. And as much as I don't think these outfits are exciting to share, it is so important to show that dressed down, less glamorous side of who I am. While I may be the girl who is overdressed at every event, I definitely wear sneakers when I run to the grocery store.. and I definitely wear this sweatshirt on repeat.
.
Here's to trading our heels in every once in awhile for something a little more comfortable.
.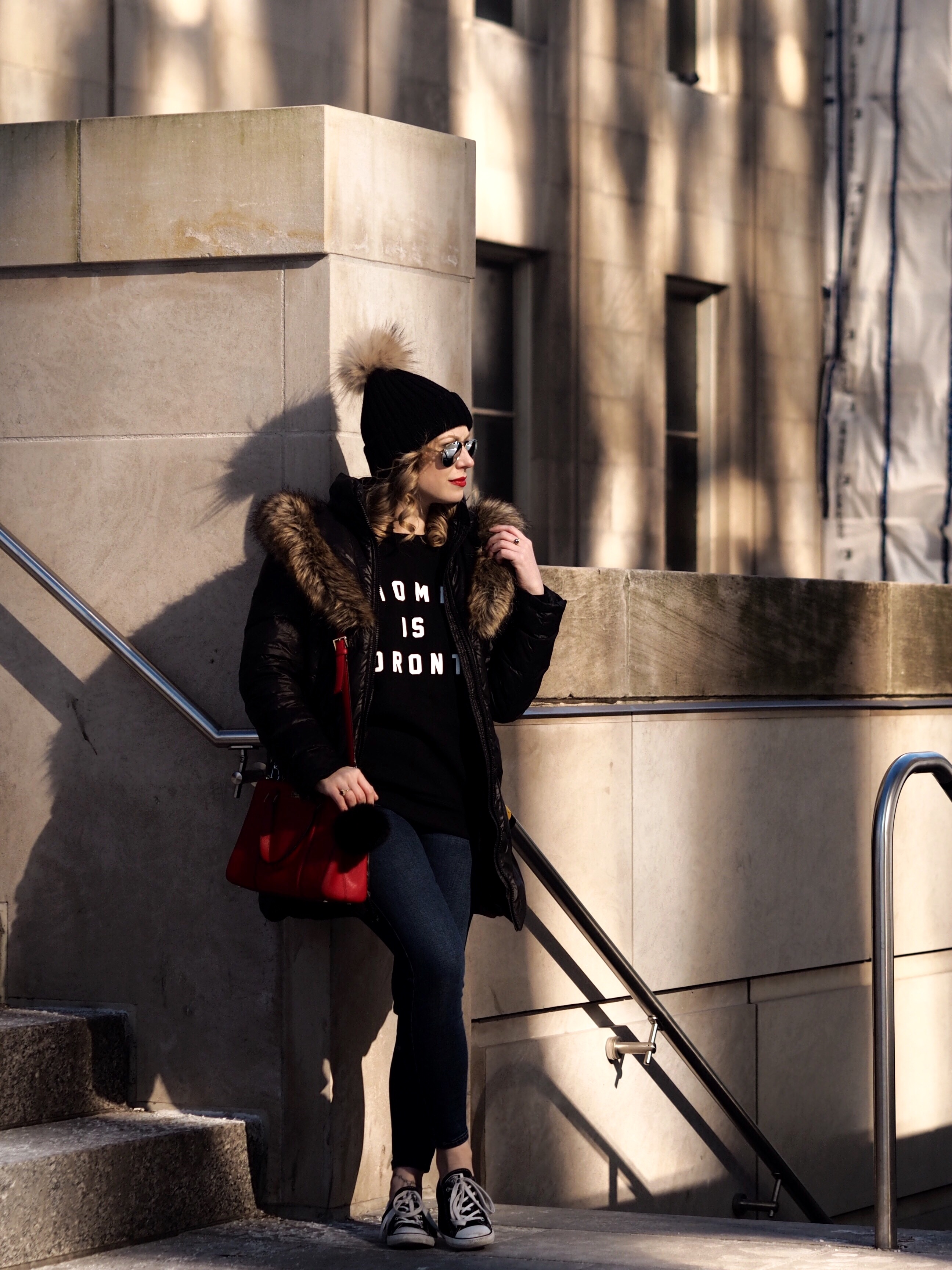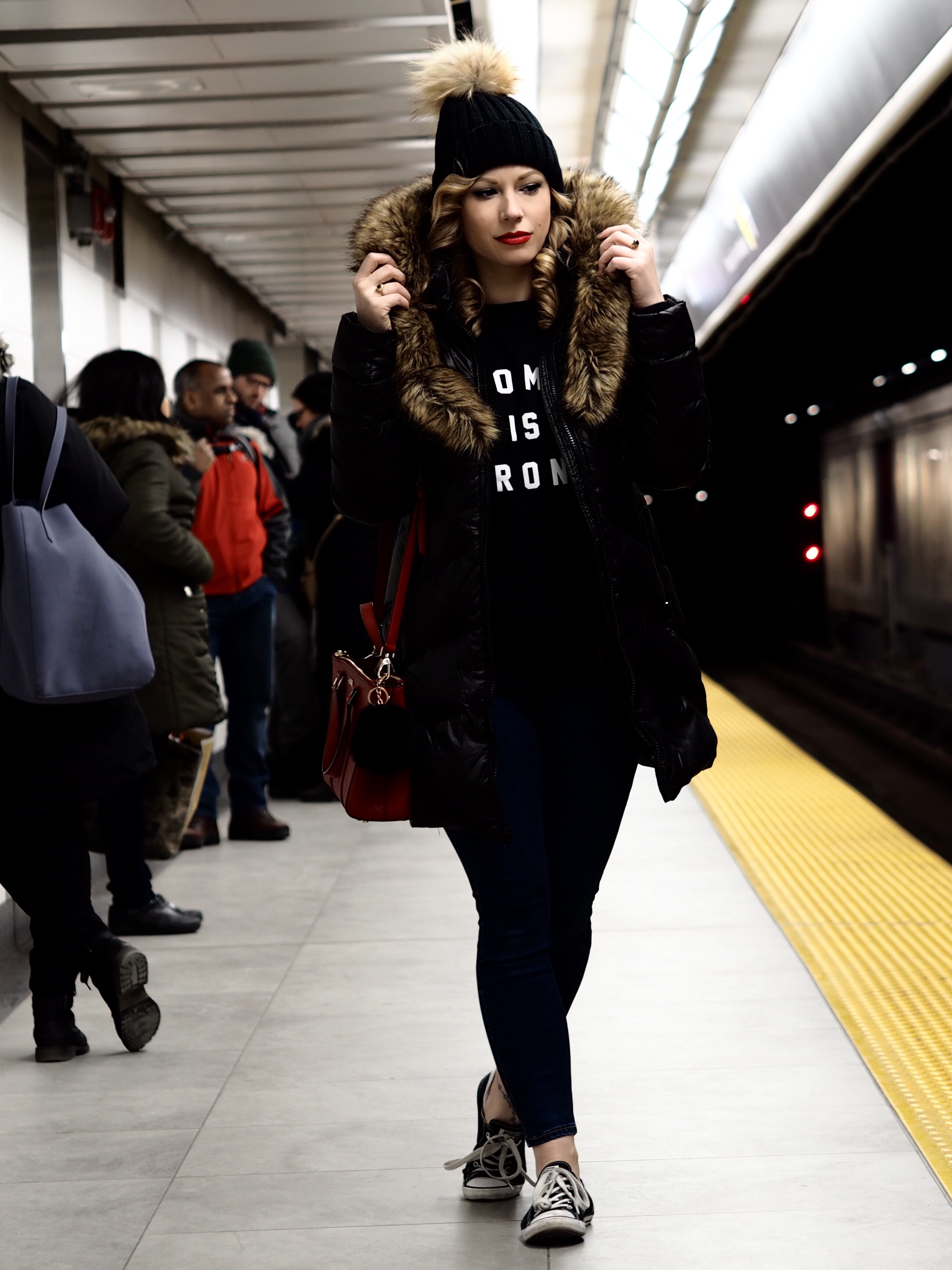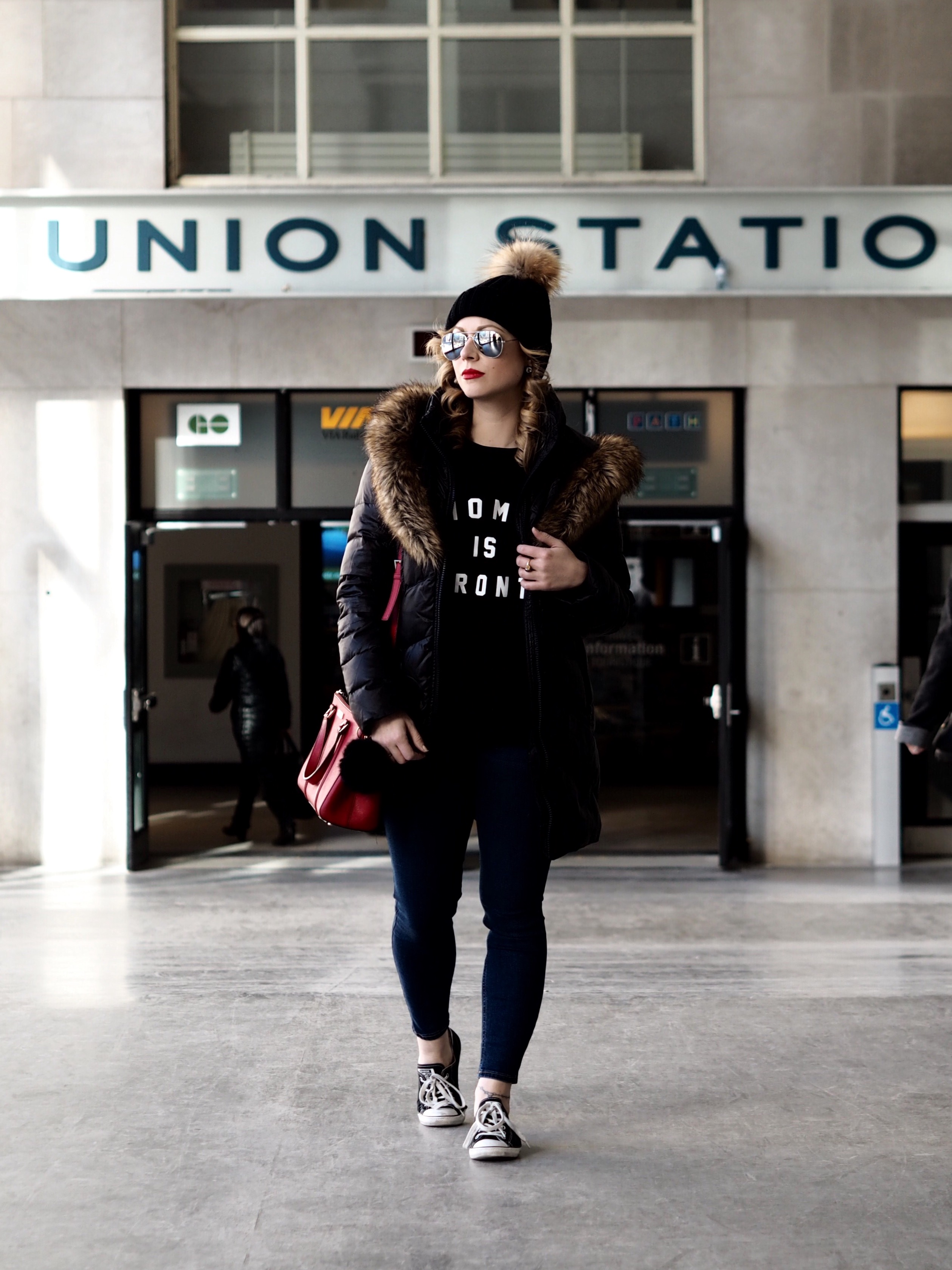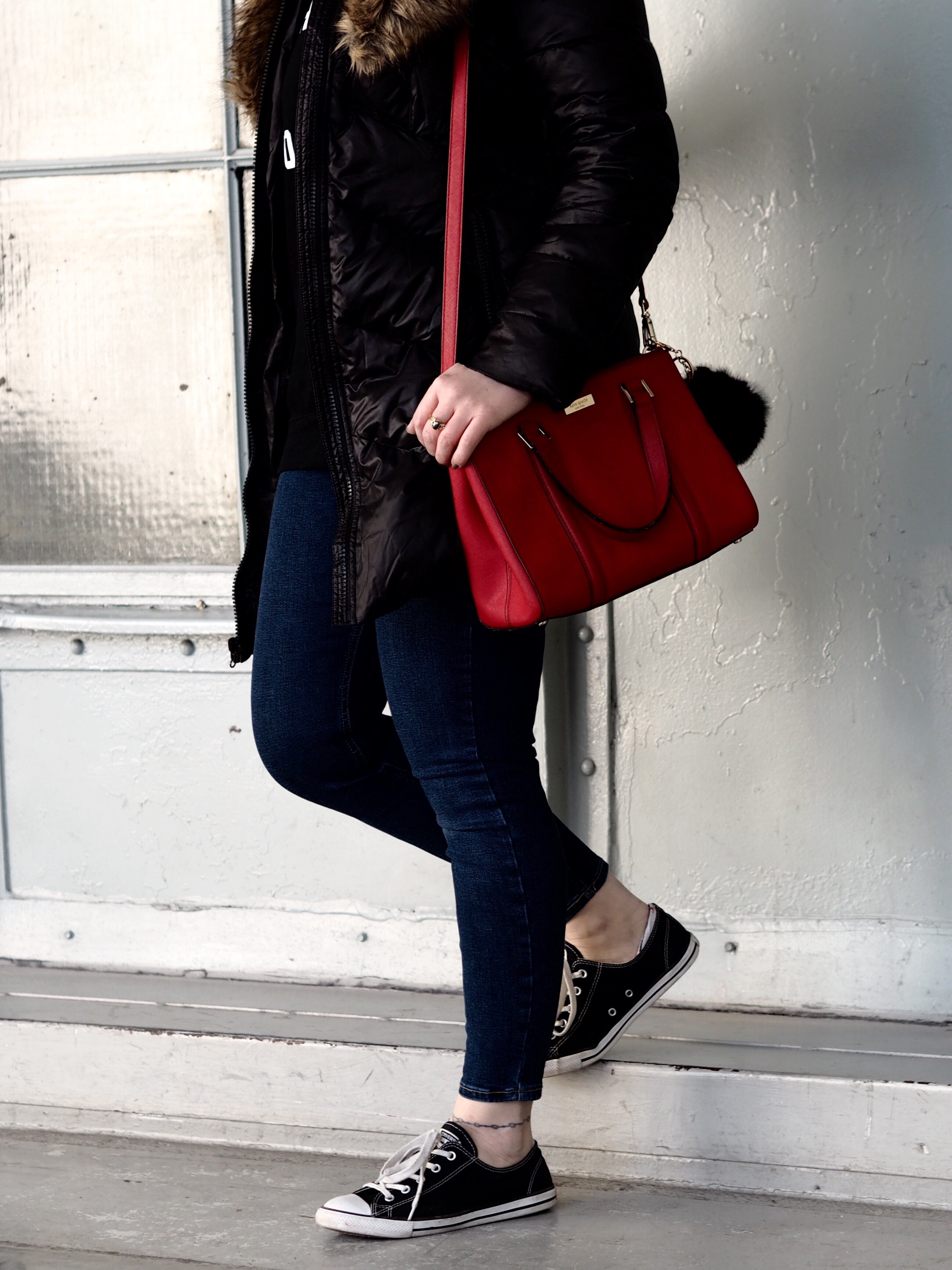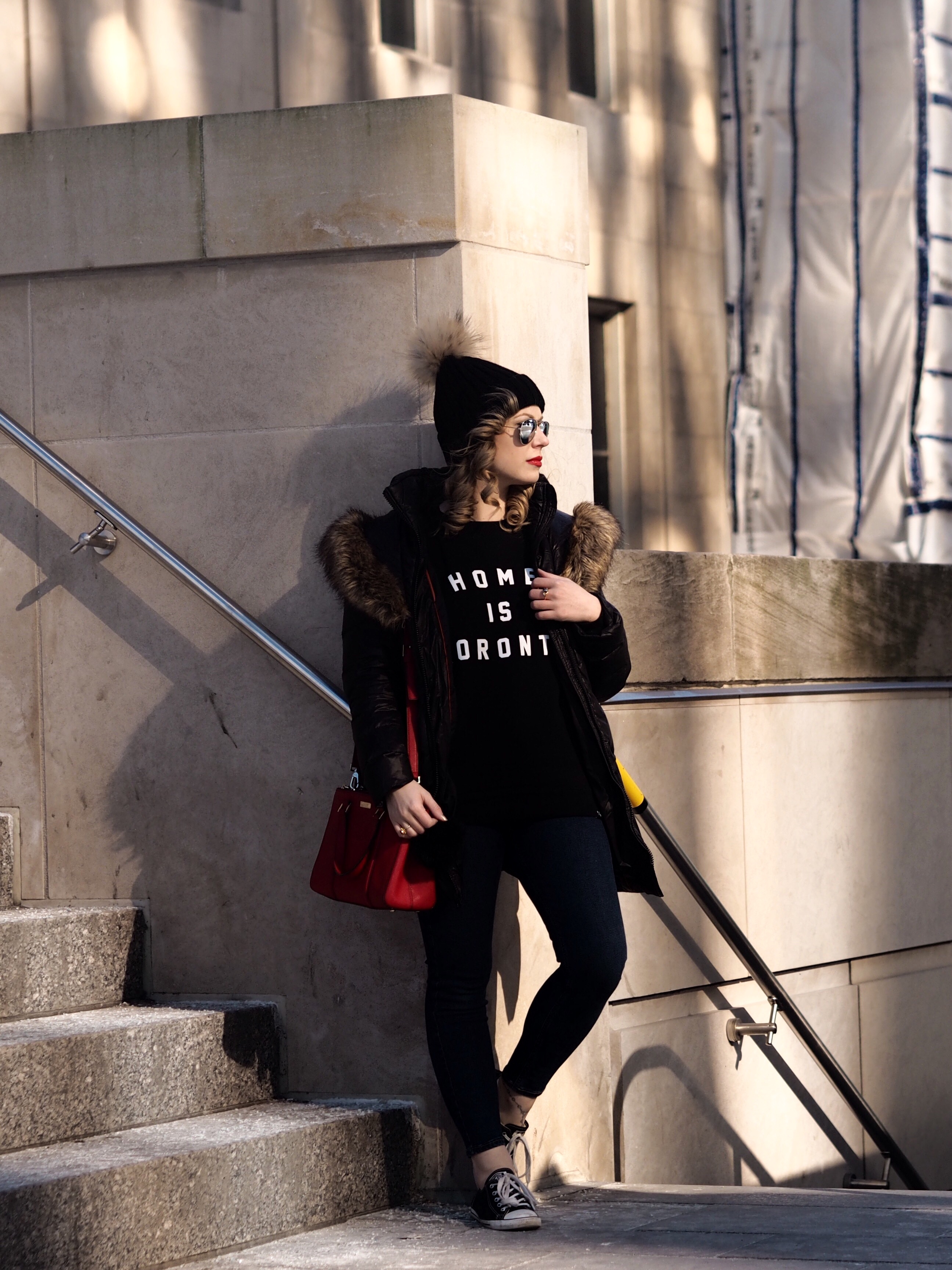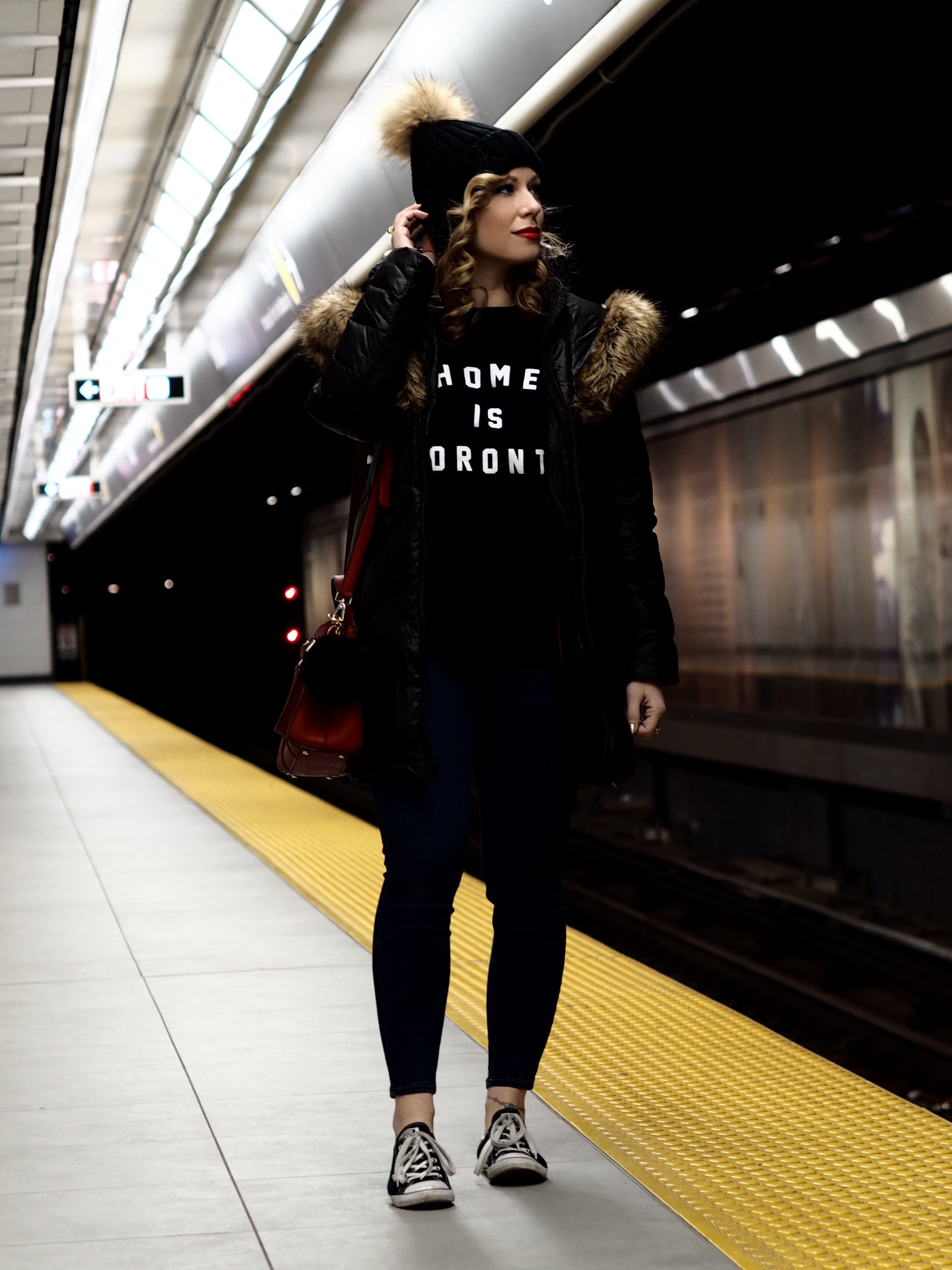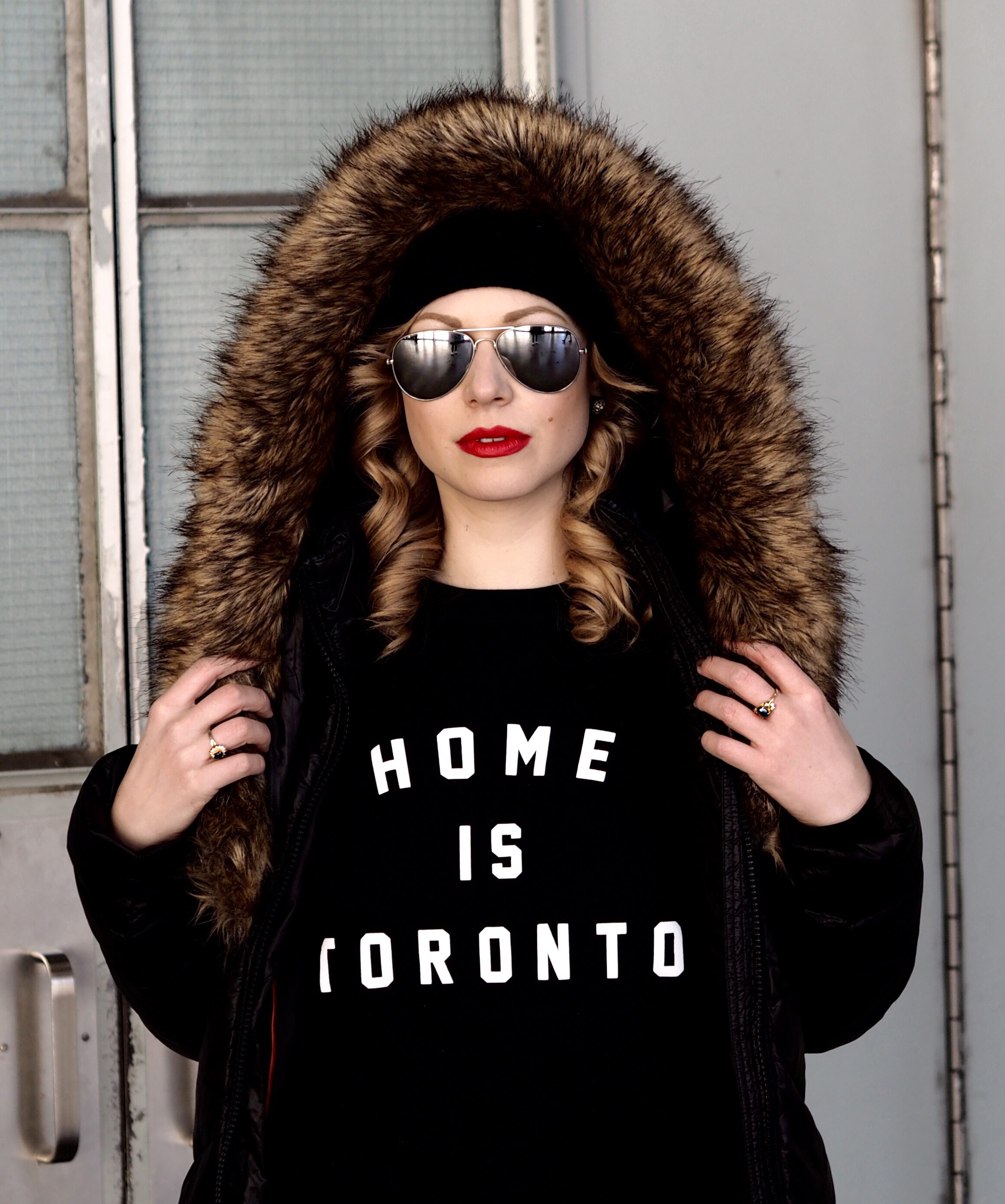 What I Wore:
Sweatshirt – Peace Collective // Parka – Kensie (No longer available) // Beanie – BP. (sold out) // Jeans – Top Shop // Sneakers – Converse (Old – but love these!)// Bag – Kate Spade // Fur Pouf keychain – Michael Kors
.
xoxo