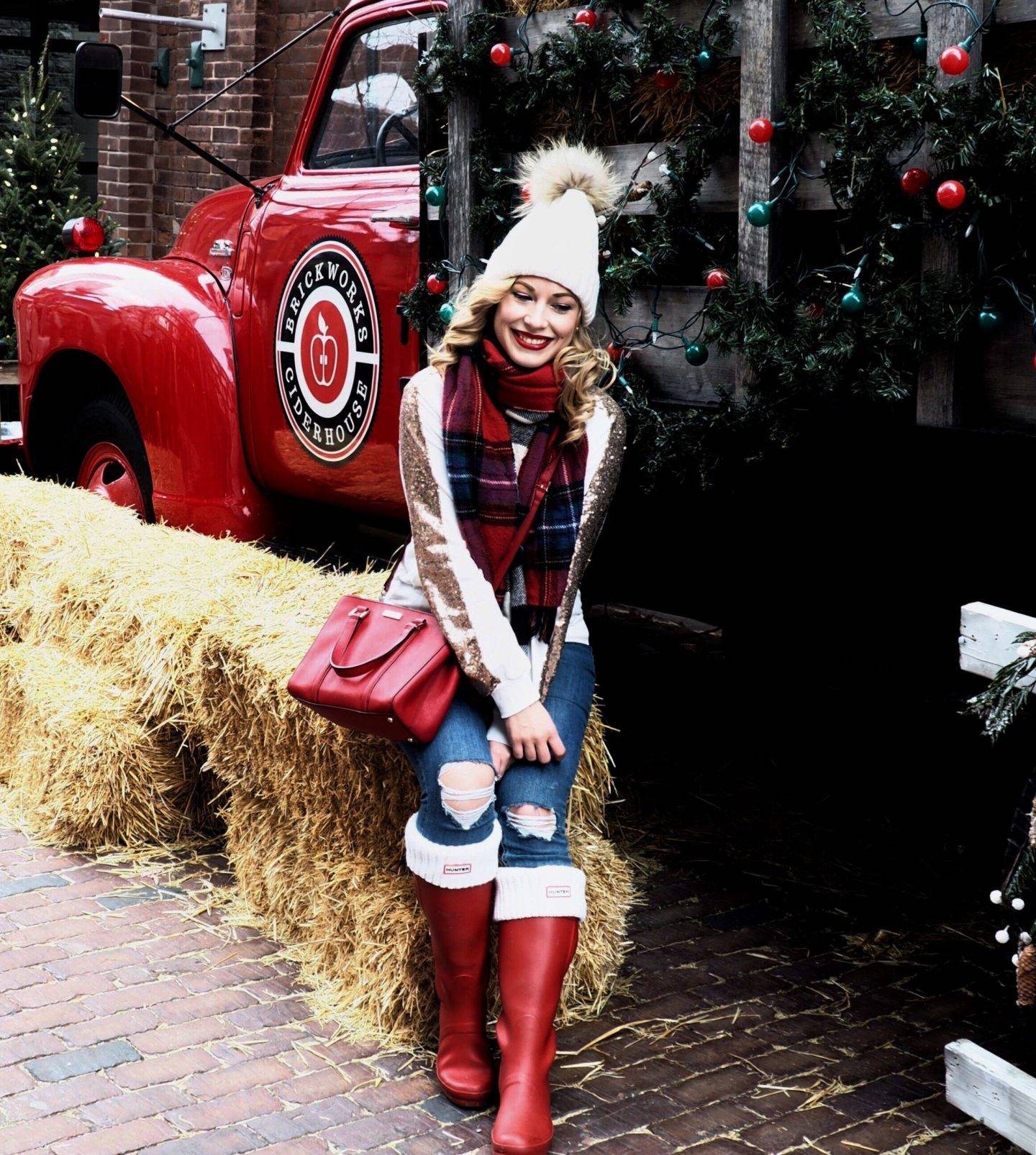 I love Christmas. And I don't just mean love Christmas like most people love Christmas.. I mean really LOVE Christmas. I think the only two people that could compete with me in a who loves Christmas the most competition are 1. Buddy the Elf, and 2. My mother (where do you think I inherited it?!). Every year I start listening to Christmas music at the beginning of November, and absolutely refuse to listen to anything else till New Years. I watch Christmas movies on repeat (and I'm not just talking the classics here.. even those horribly cheese Hallmark ones), and I love (and will do) literally ANYTHING and everything that has to do with Christmas. Christmas cookie decorating? Obviously I'm in. Checking out the Nutcracker or a Christmas Carol? You got it. Freezing our butts off in -20 walking through Candy Cane Lane (something anyone from Edmonton would get)? I'll go no matter how cold it is.  So naturally, this year I just had to make the time to visit the Toronto Christmas Market in the distillery district before heading home for Christmas.. and I'm so glad I went.
The Toronto Christmas Market is definitely a must-do for anyone that loves Christmastime and lives in (or is visiting) Toronto. While there is a $6 entrance fee on weekends it's completely free during the week (not to mention way less busy!). There's so much to see and do including enjoying mulled wine in the Wintergarden, sampling chocolates, grilled cheese, poutine, donuts and other treats from the many vendors… Enjoying a bag of candied nuts (my personal favourite) while taking in the carollers.. taking a ride on the ferris wheel… doing a little last minute Christmas shopping… and just enjoying the sights! It's such a magical place to visit over the holidays.. I couldn't think of a better way to help you get in the Christmas spirit!
By the way, how cute is this sequin Bomber jacket I wore? It's on sale right now for $35! Check it out here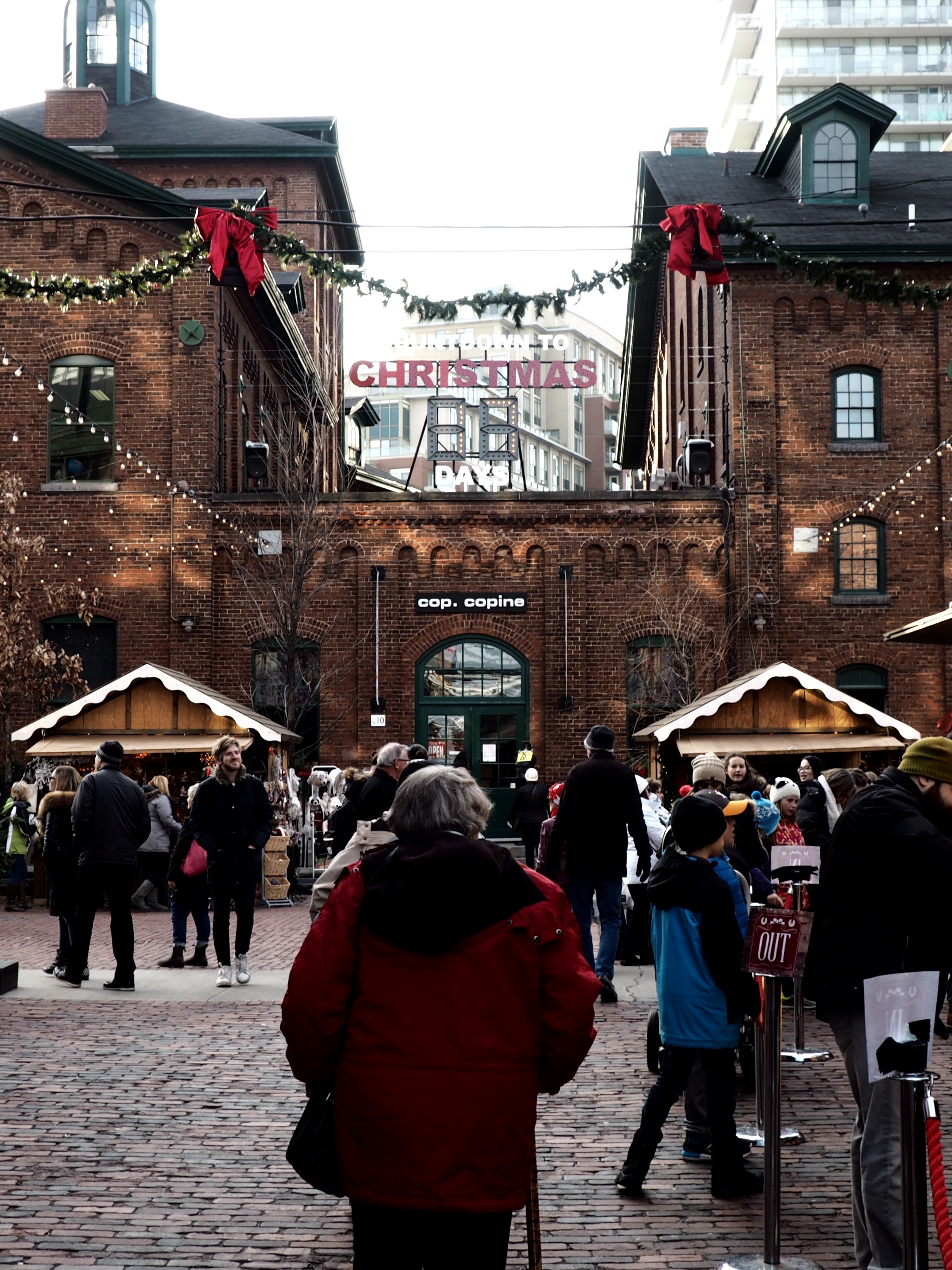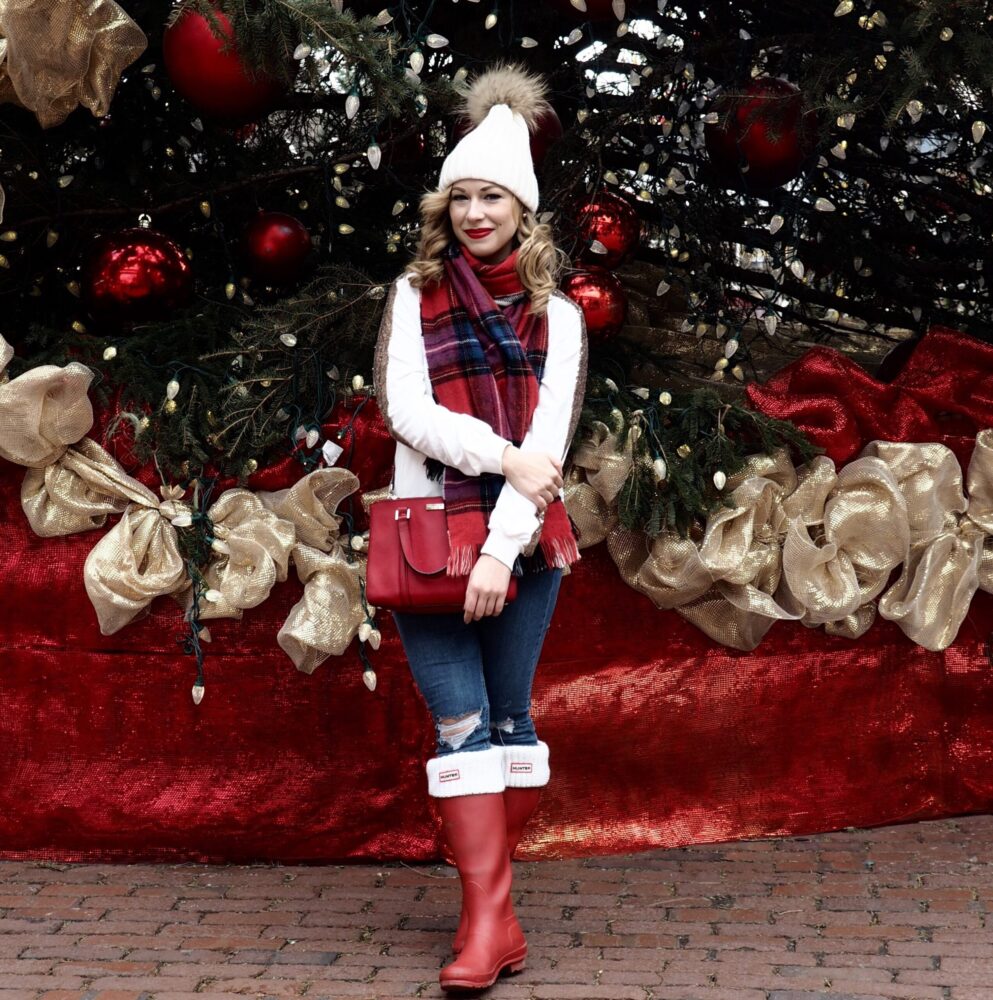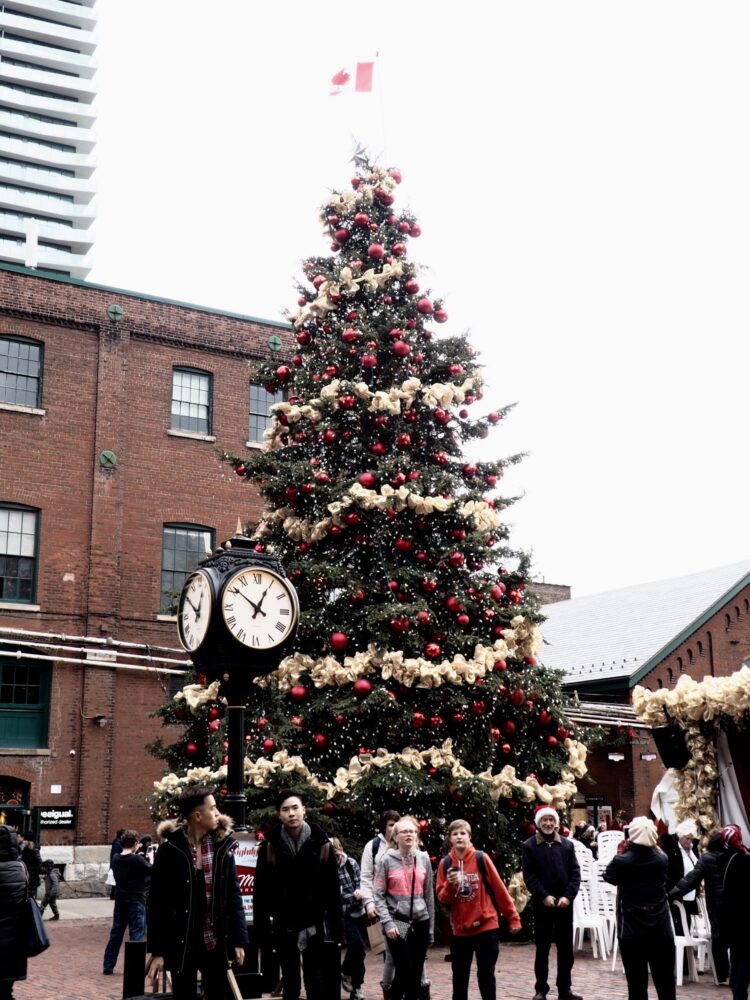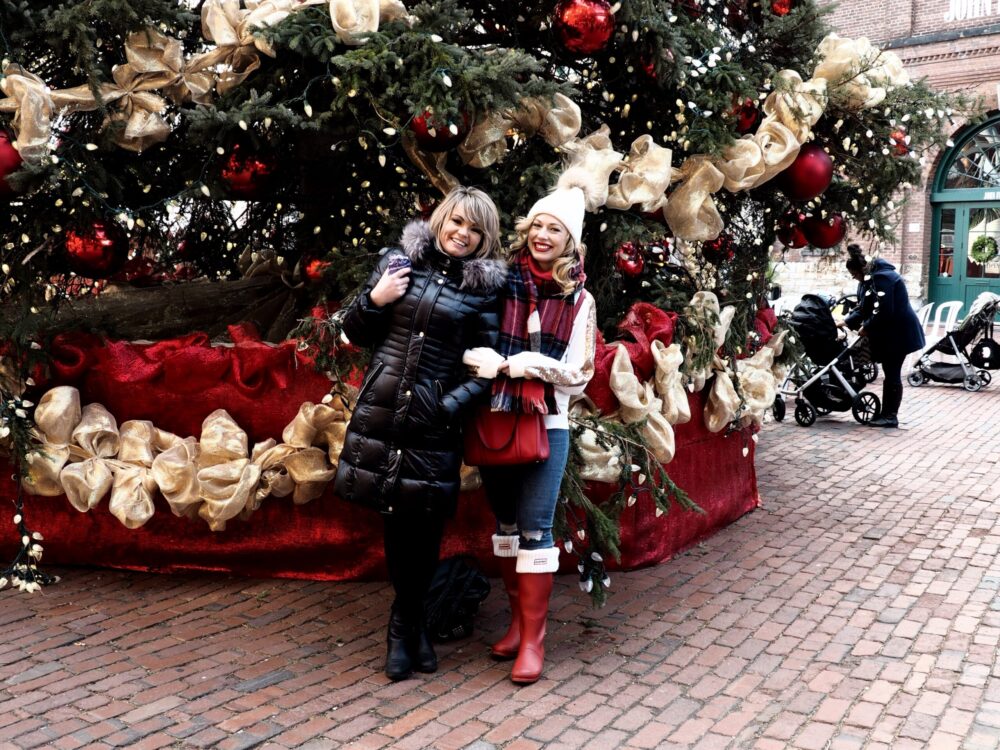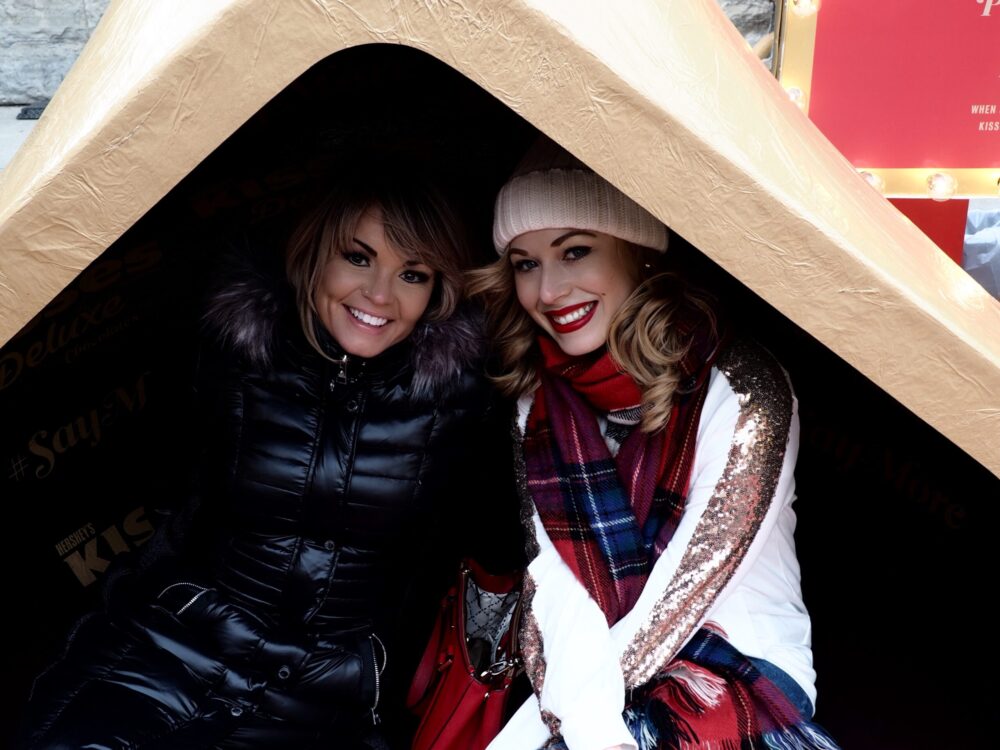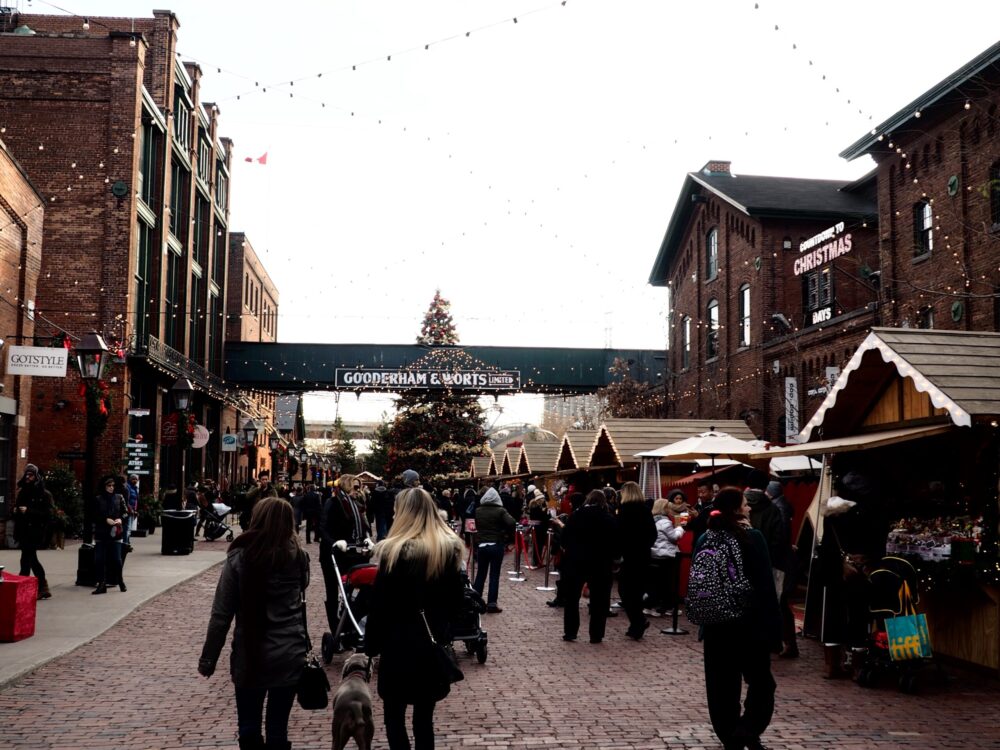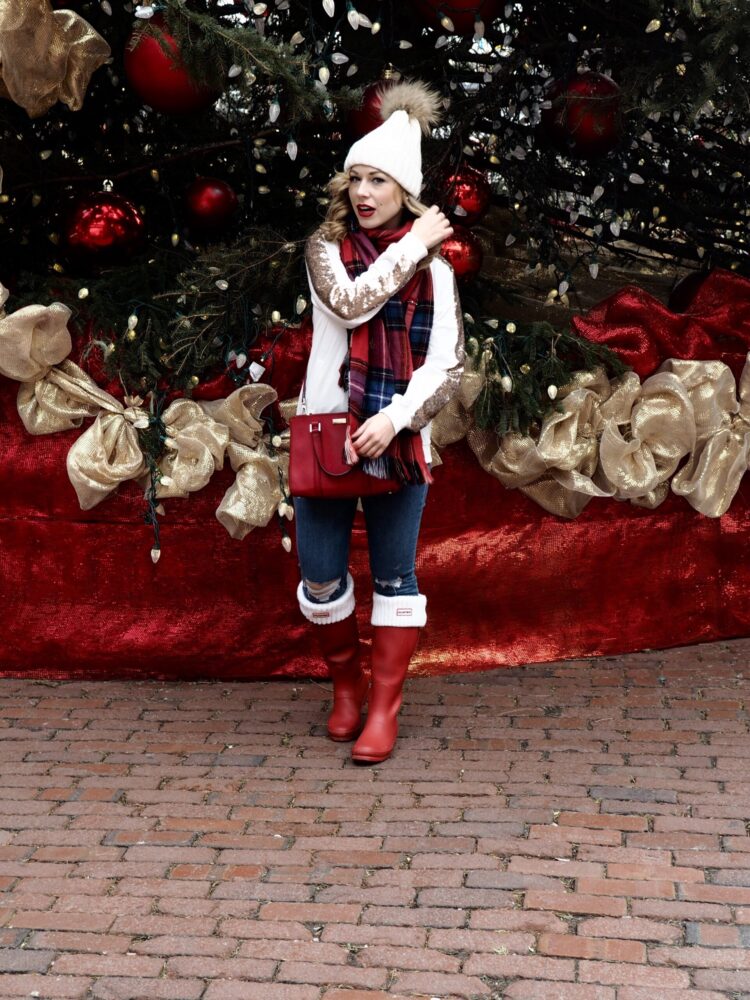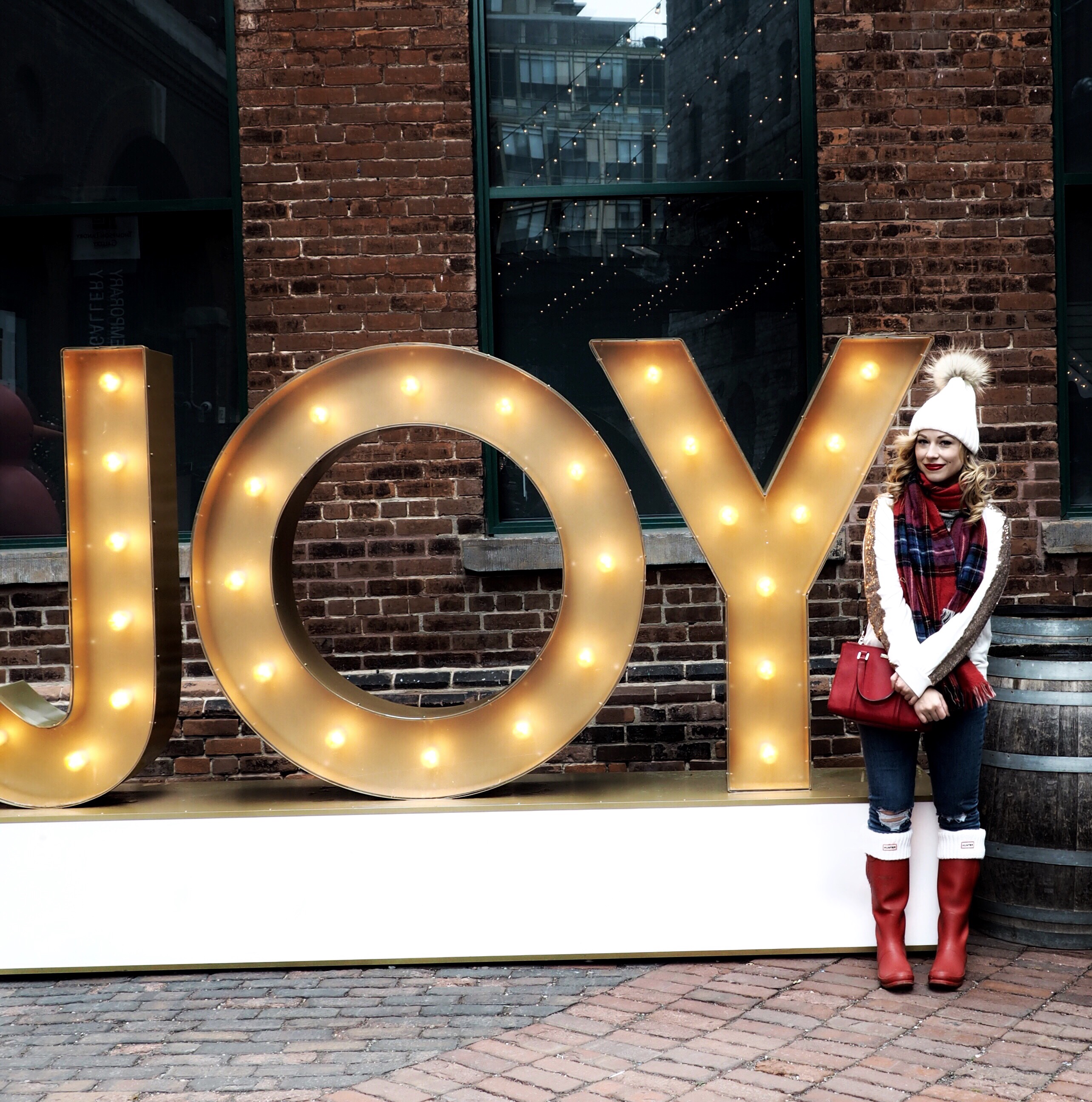 What are some of your favourite things to do or places to visit during the Holidays?
.
What I Wore:
Sequin Bomber Jacket – SheIn (On sale for $35!) // Jeans – Topshop // Scarf – Joe Fresh (Similar Here) // Toque – BB Dakota (Also in love with this one) // Boots – Hunter // Boot Socks – Hunter // Bag – Kate Spade (Also love this one)
.
Wishing you all a Merry Christmas <3
xoxo