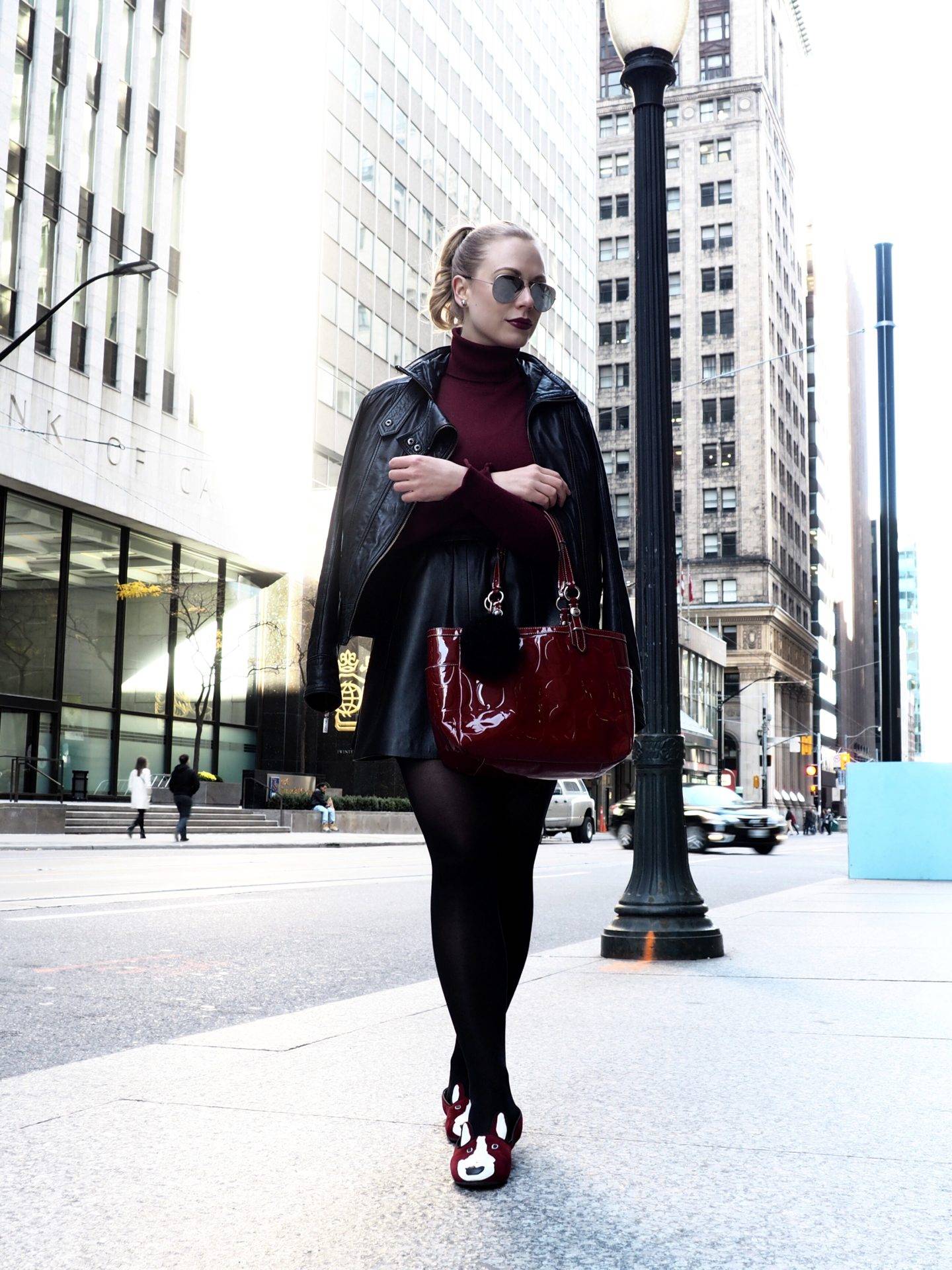 I fell in love with Marc Jacobs' cute and whimsical animal flats when I first saw the mouse ballerina flats on blogger-extraordinare Chiara Ferragni of the Blonde Salad years ago. Over the years Marc Jacobs released numerous different designs and variations of the mouse flat that quickly spread through the blogging universe. It seemed that every blogger had a pair. While I wanted a pair of mouse ballet flats myself, at the time I couldn't really justify spending hundreds of dollars on them. I liked them a lot, but I didn't love them enough to spend that kind of money. Then I saw these on my recent trip to New York. The Marc Jacobs "Neville" smoking slipper… An ode to the designer's own bull terrier Neville. It was love at first sight.
Well, to be honest, I saw them and and ogled them for a minute or so before I forced myself back to the task at hand of finding a pair of sensible classic black loafers which is what I actually *needed* at the time. But when I walked away from the shoe section (a pair of Cole Hahn loafers in hand) I couldn't stop thinking about how adorable the Marc Jacobs doggie loafers were. It didn't take long before I turned back around and marched straight back to the shoe section and stopped in front of them. They had only one pair left in my size. I allowed myself to try them on and couldn't help cracking a smile at just how adorable they were. They were like the mouse ballerina flats I had coveted for so long, but to me they were even better. They were more me. Maybe it was the smoking slipper/loafer style I liked more than the ballerina flat style… Maybe it's because I am more of a dog person than a mouse person (let's be honest.. who isn't?)… but I just loved how whimsical and fun these dog slippers were.
I bought the shoes that day. They're definitely one of the most expensive pairs of flats I've ever bought for myself… but I have absolutely no regrets. I truly believe that it's so important to invest in pieces that you really love and will cherish for years to come. I've been smitten with these adorable shoes since I bought them, and I know that if I had passed up the opportunity that day.. I would have regretted it for sure.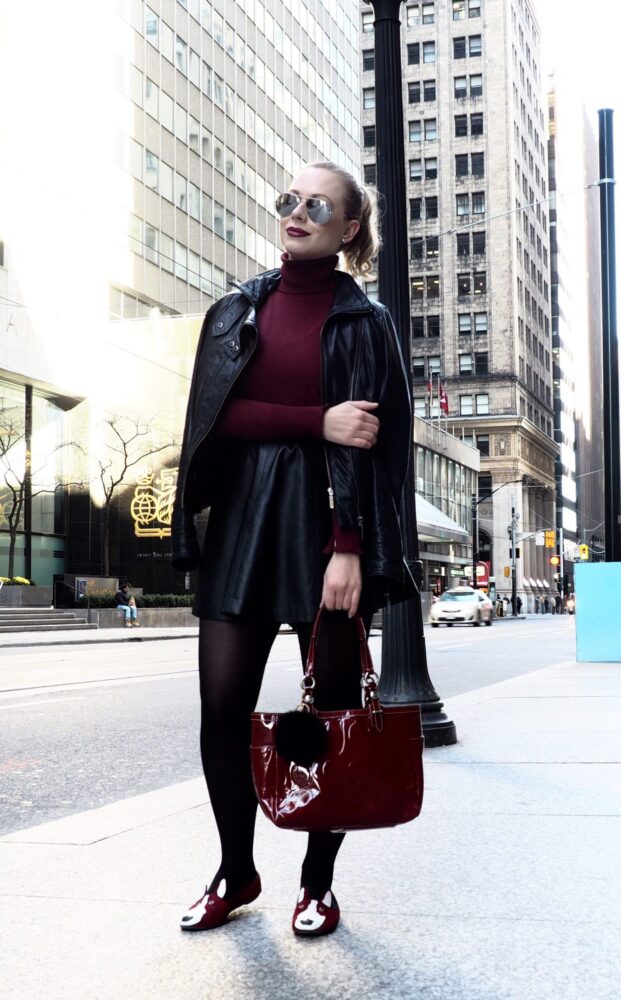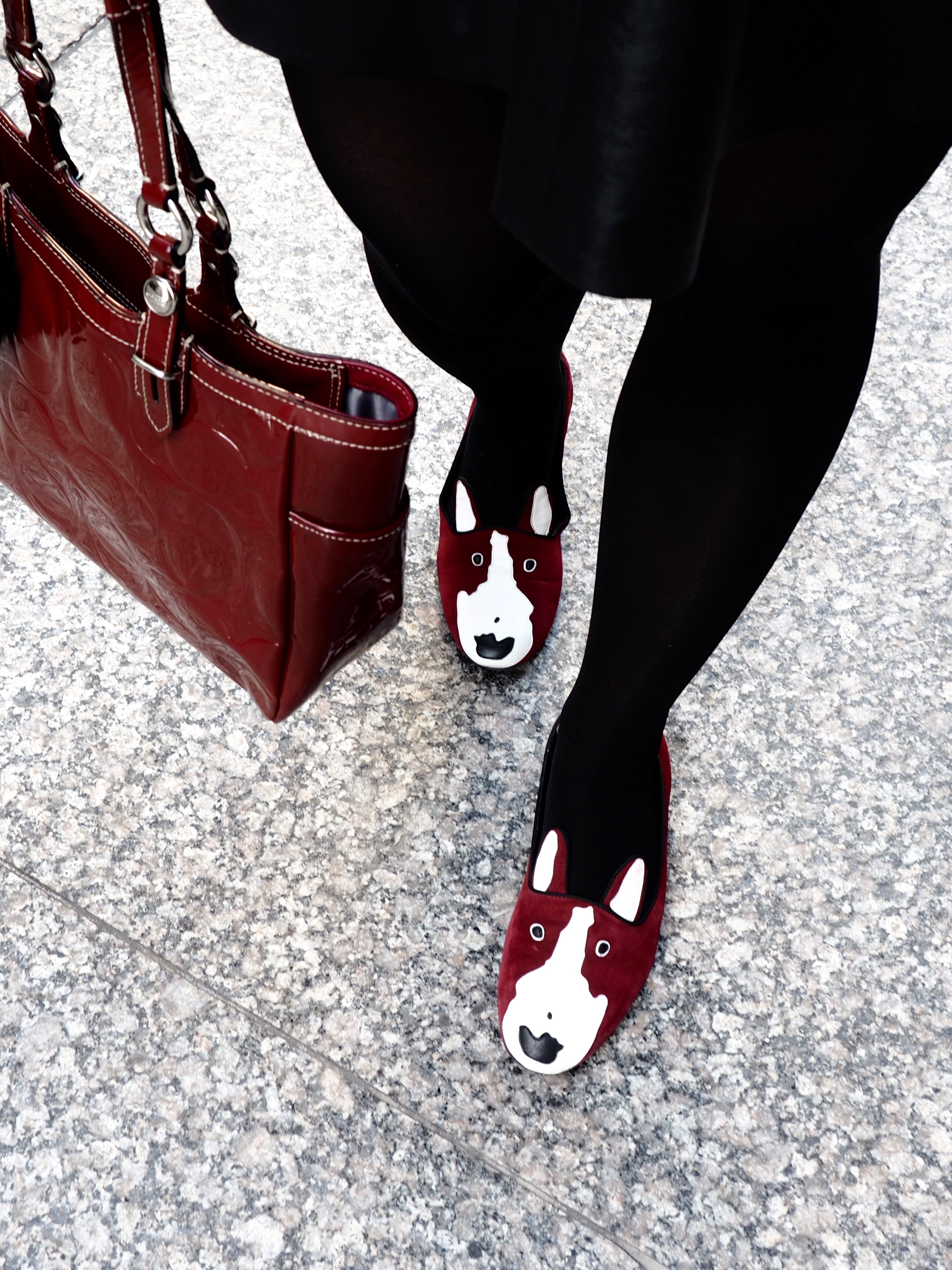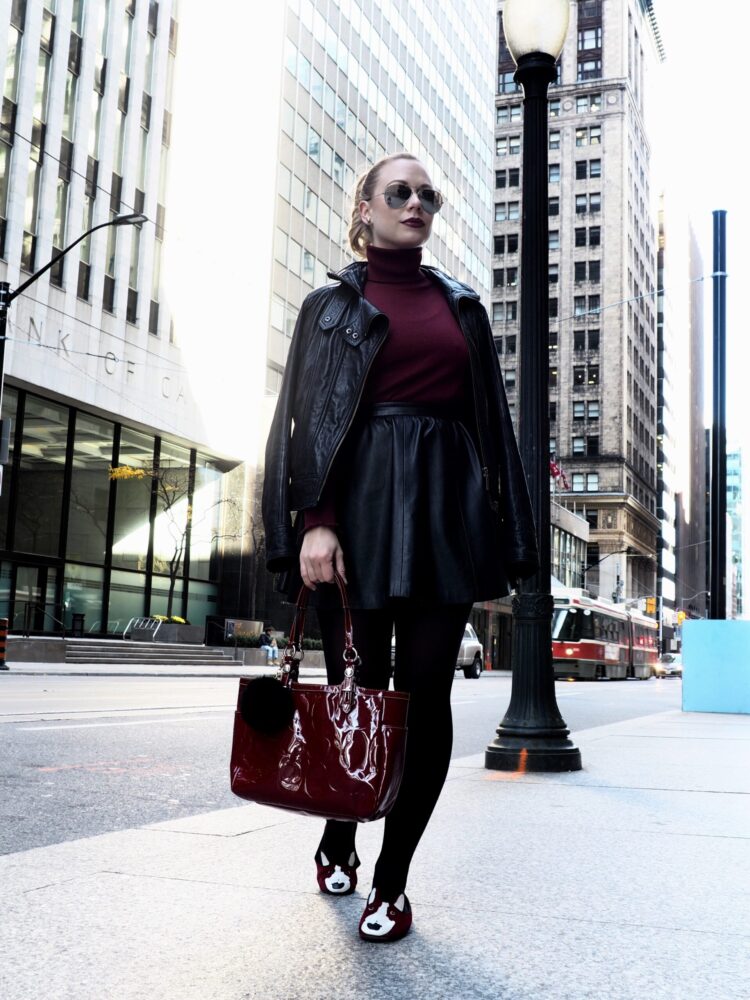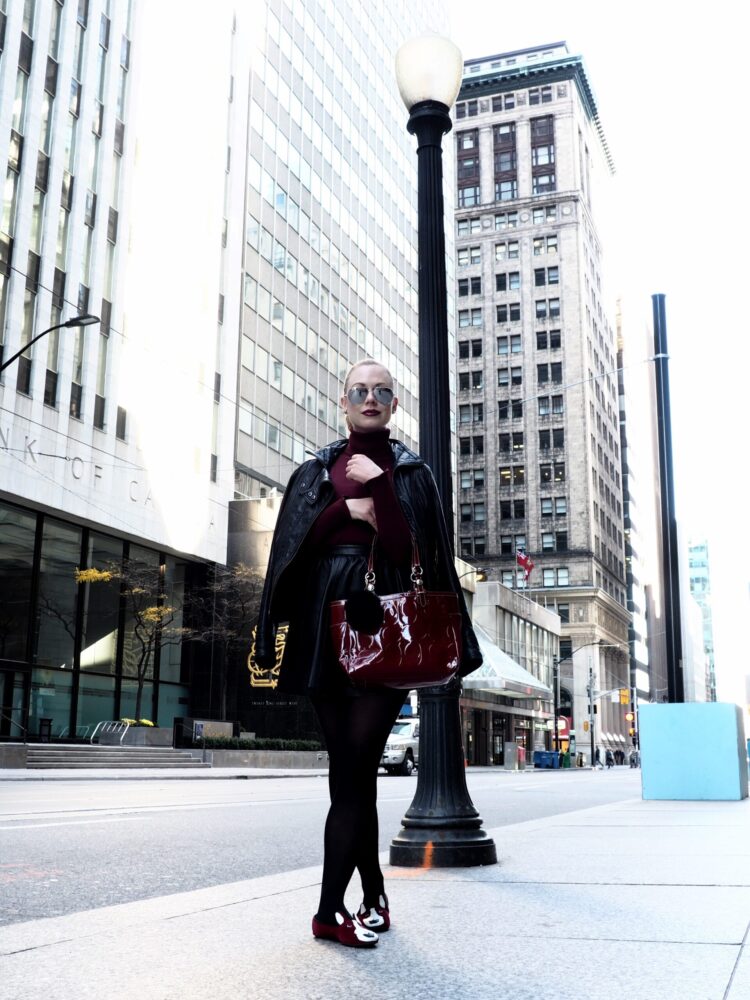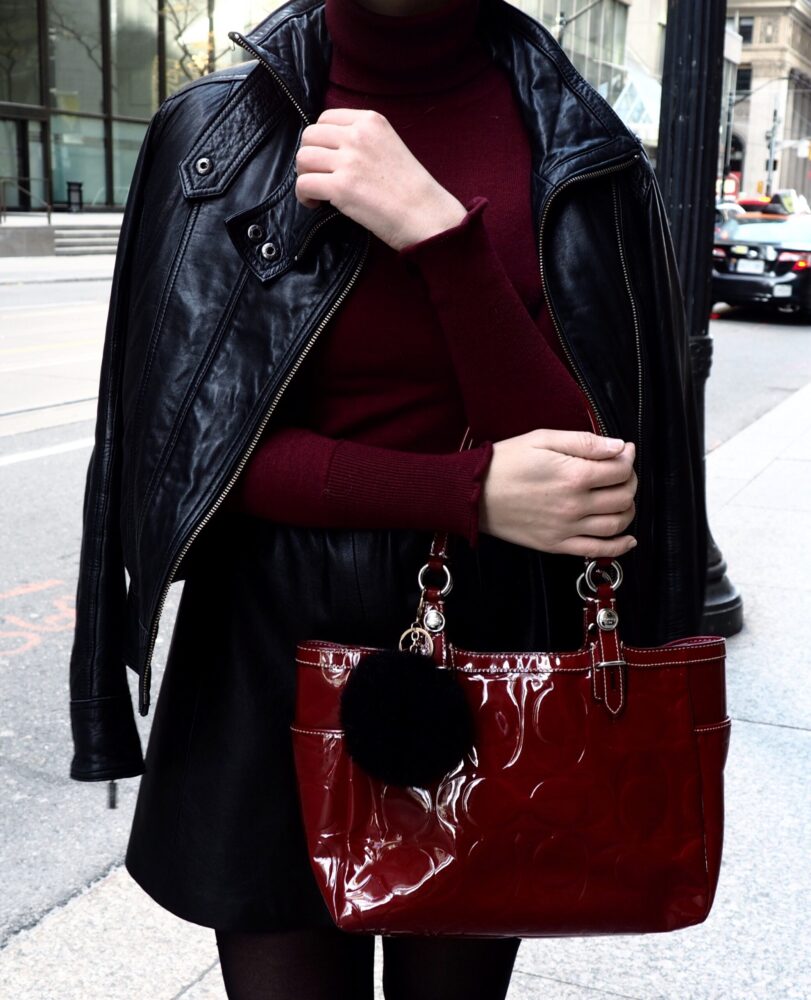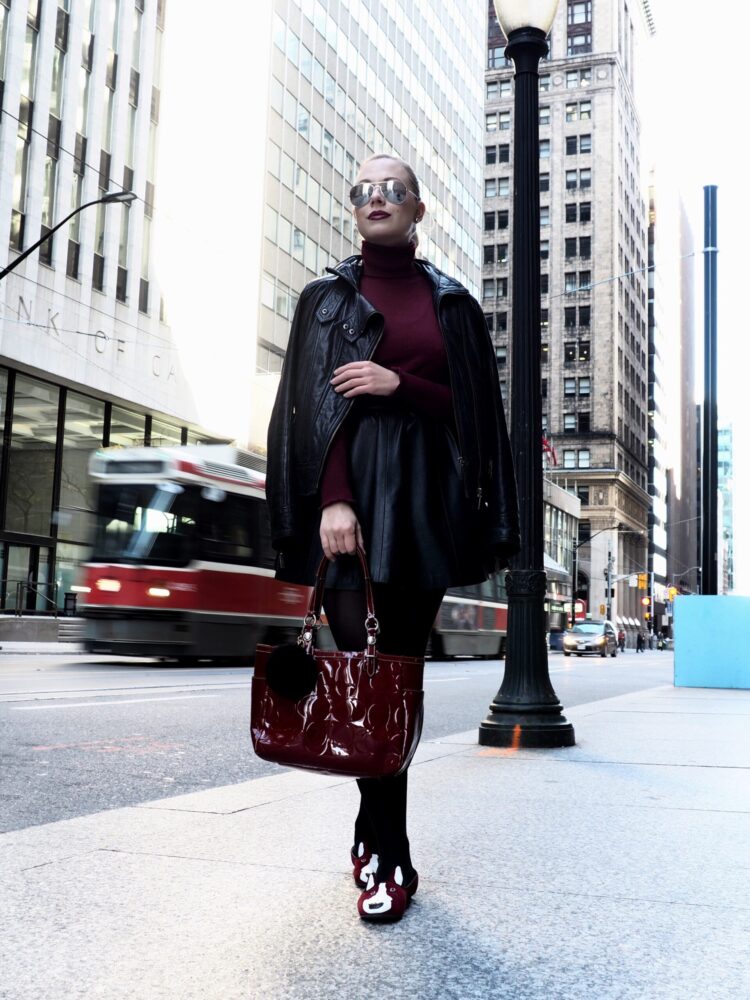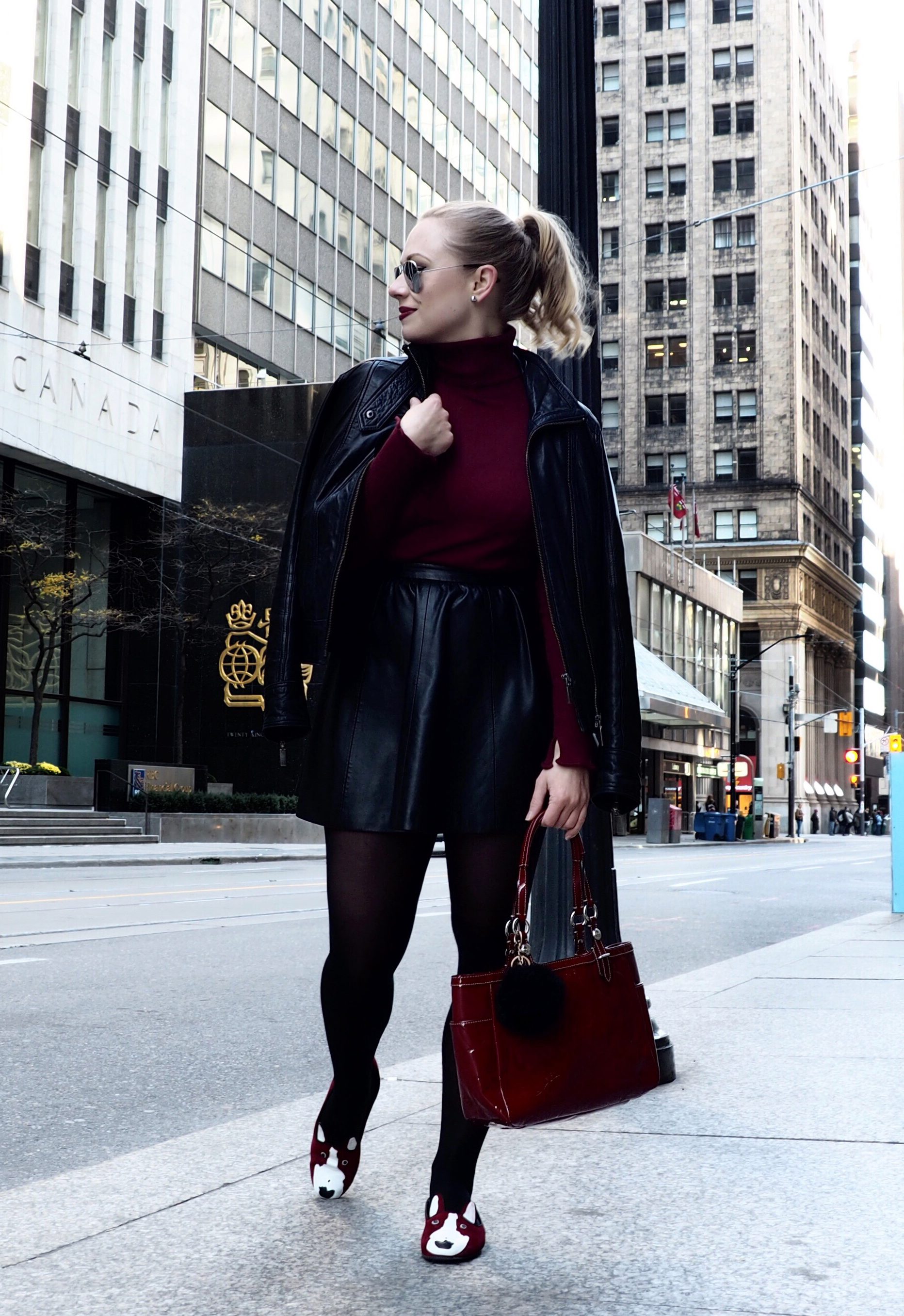 What is something you've splurged on recently but can't get enough of? Share in the comments below <3
What I Wore:
Smoking Slippers – Marc Jacobs (Sold Out) // Skirt – H&M (Also love this one) // Turtleneck – Zara (Similar Here) // Leather Jacket – Calvin Klein // Bag – Coach (Also love this one)
.
Wishing you all a happy Thursday
.
xoxo