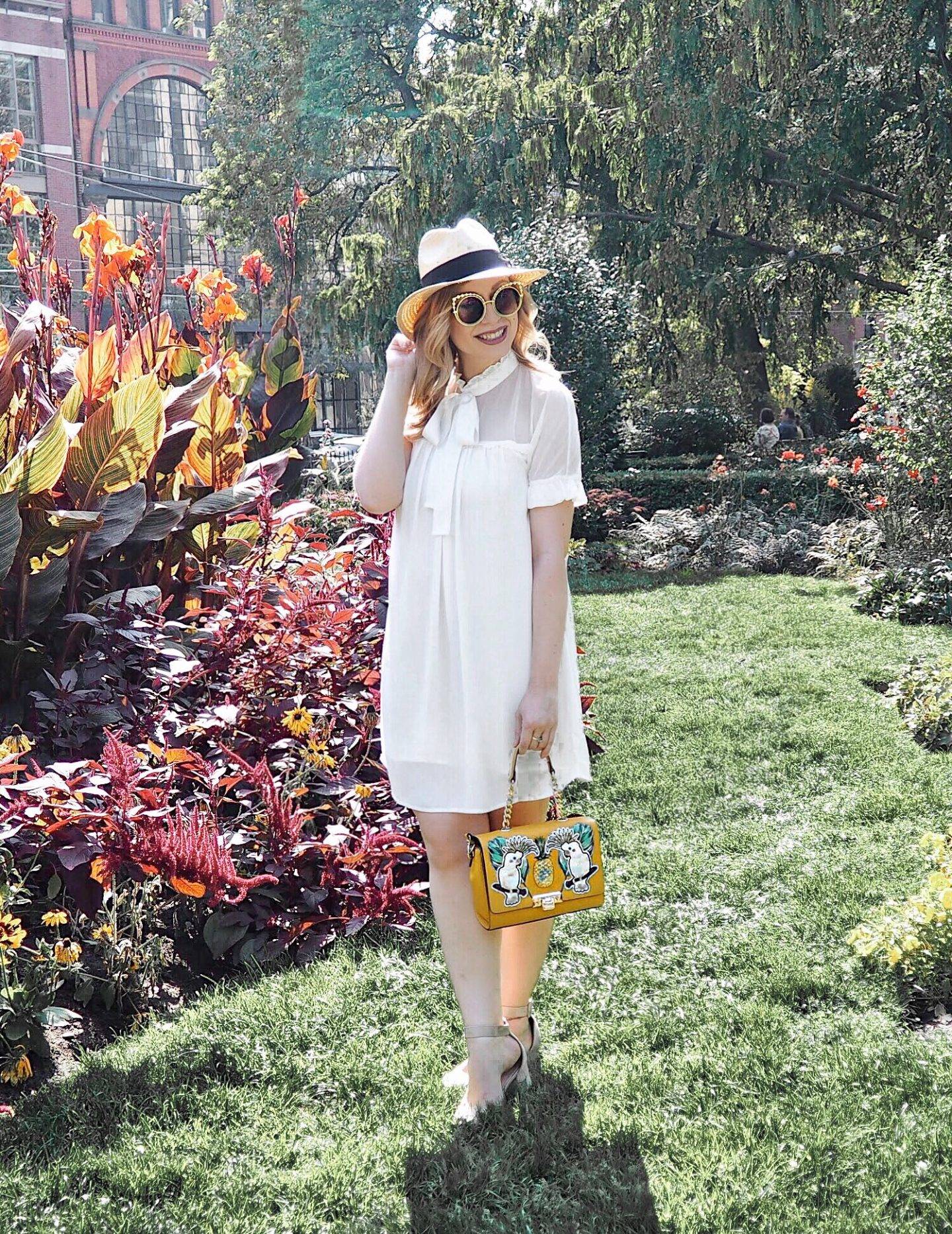 Show me a girl who says she doesn't need a little white dress and I'll show you a liar. Okay, maybe that's a bit of an exaggeration. Some people just really don't like wearing the color white… but to me having an LWD in your closet is just as important as having the infamous LBD. Although we often associate little white dresses with Spring and Summer (how many white parties did you attend this season?), we've finally as a society ditched the ridiculous rules and no longer stick to a strict "no white after Labor Day" policy. A little white dress can easily take you into fall when paired with soft camels or accessorized with a chic scarf, and thanks to the term "Winter Whites" you can take your LWD into the holiday season too.
I had been looking for a white dress for quite some time but could never find the perfect one for me. As soon as I saw this dress on the Shein website I fell in love right away. The pyjama trend (think silky printed pants, pyjama tops, and flowing kimonos) was all the rage this year, and I've loved it from the beginning. Unfortunately being on an artist's budget means I don't always have the disposable income to expand my wardrobe the way I would like to. This means I'm often stuck admiring trends from afar. When I saw this dress at only $23.87 it was a no brainer. I love how this dress looks a little like a vintage nighty, something my grandma might have worn when she was younger. It's really not only the perfect dress for summer, but one that I can also transition into fall by pairing it with a pair of leather leggings and some sky high heels. There's something so fun about being able to wear bedroom inspired attire out in public that feels almost a little risqué, but without showing skin. Now that's a trend I can get on board with… and at only $28.37 (Canadian), I wish it came in more colours too!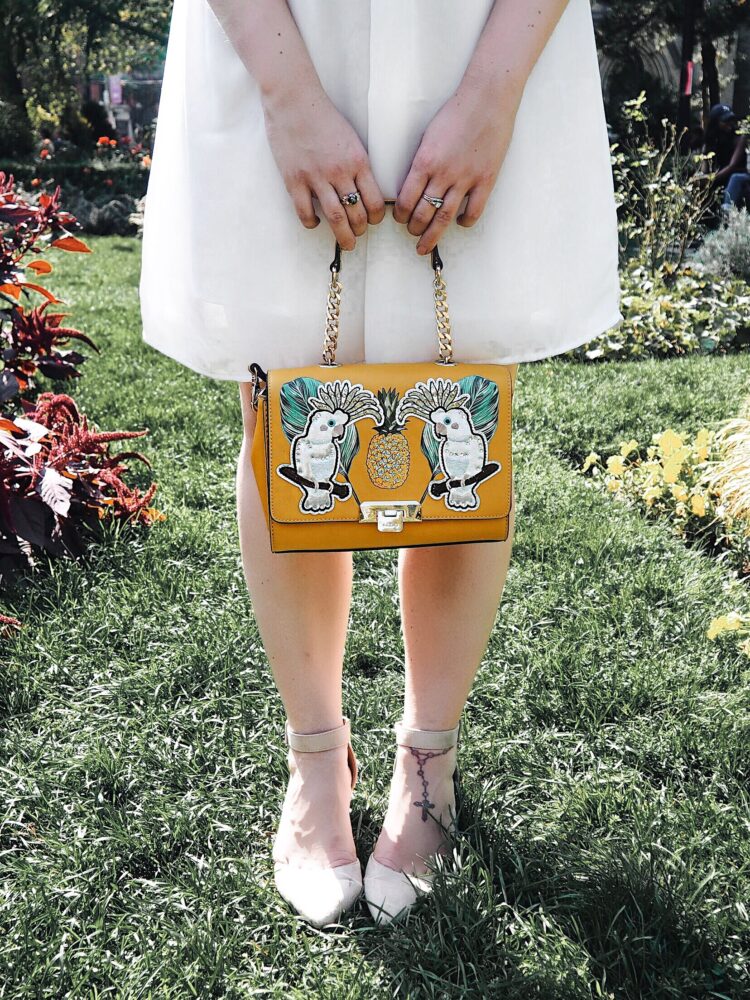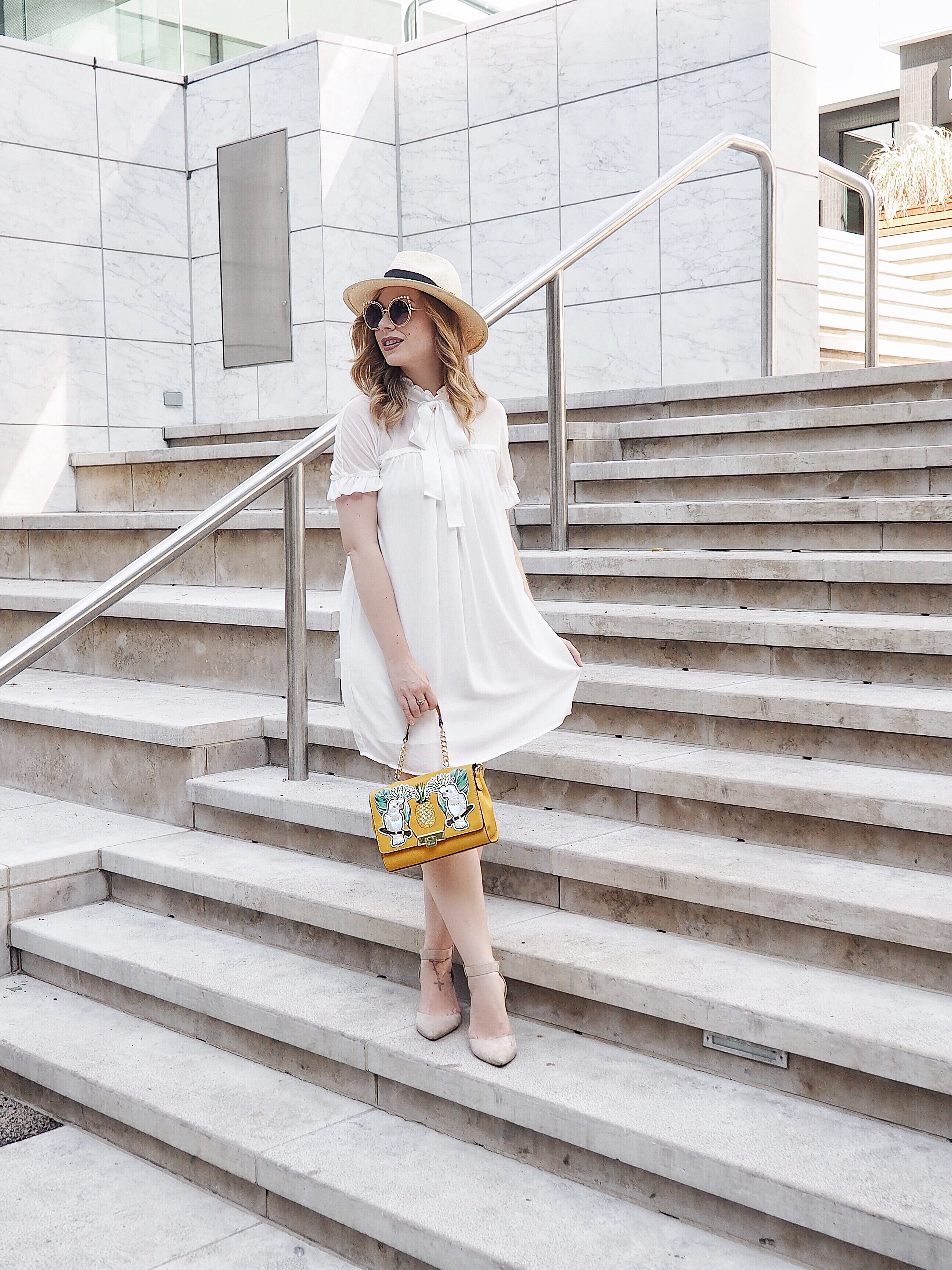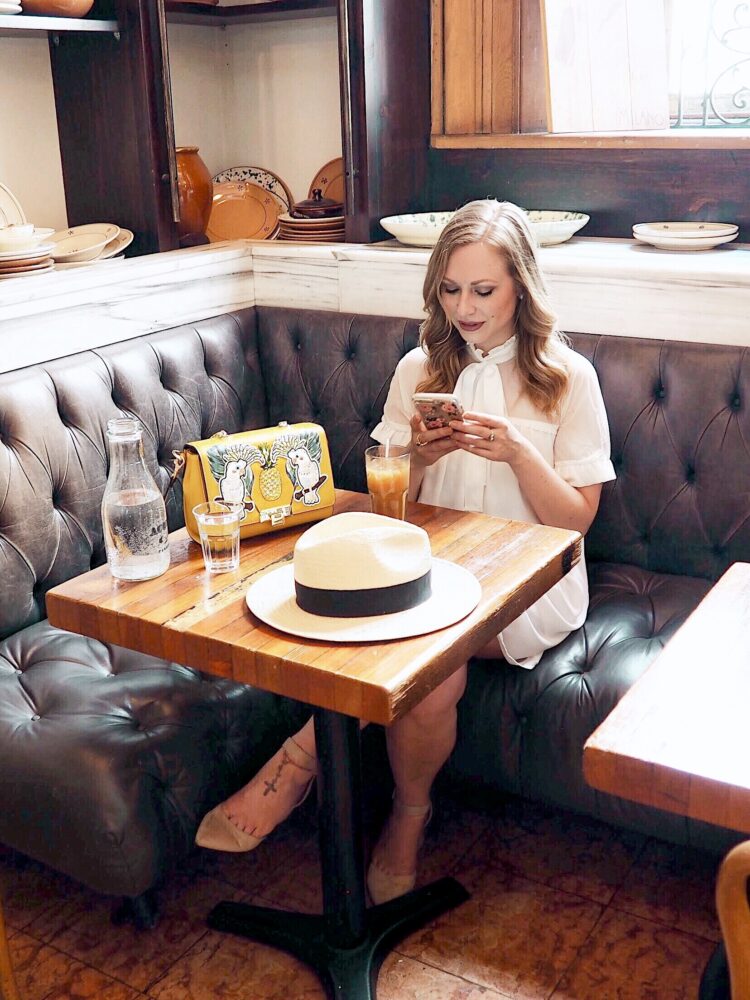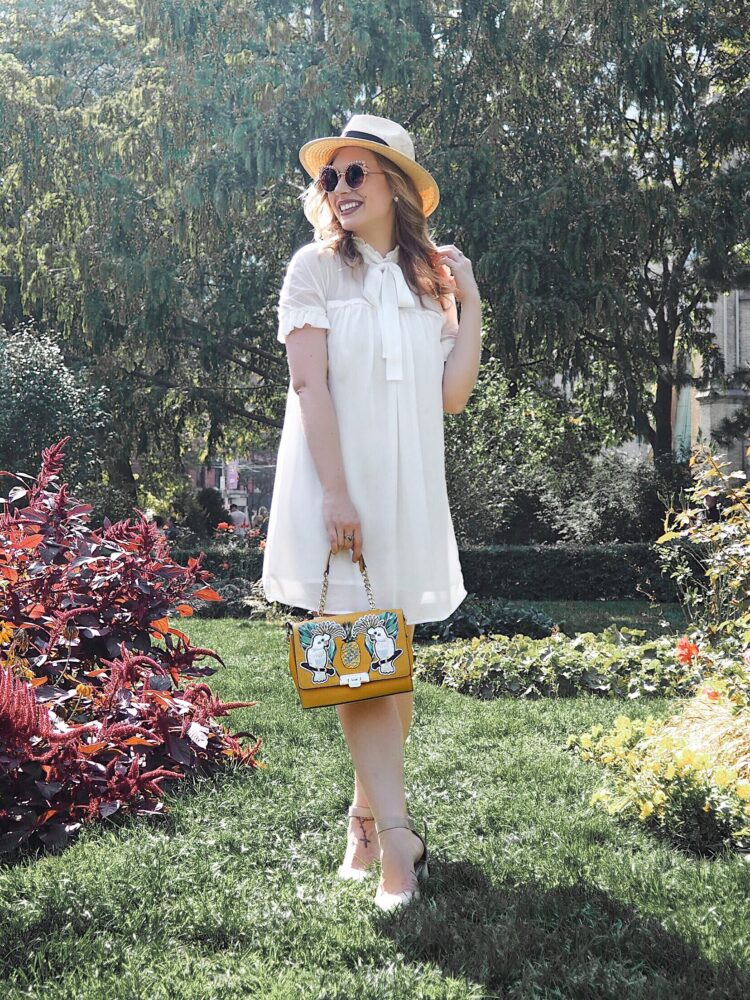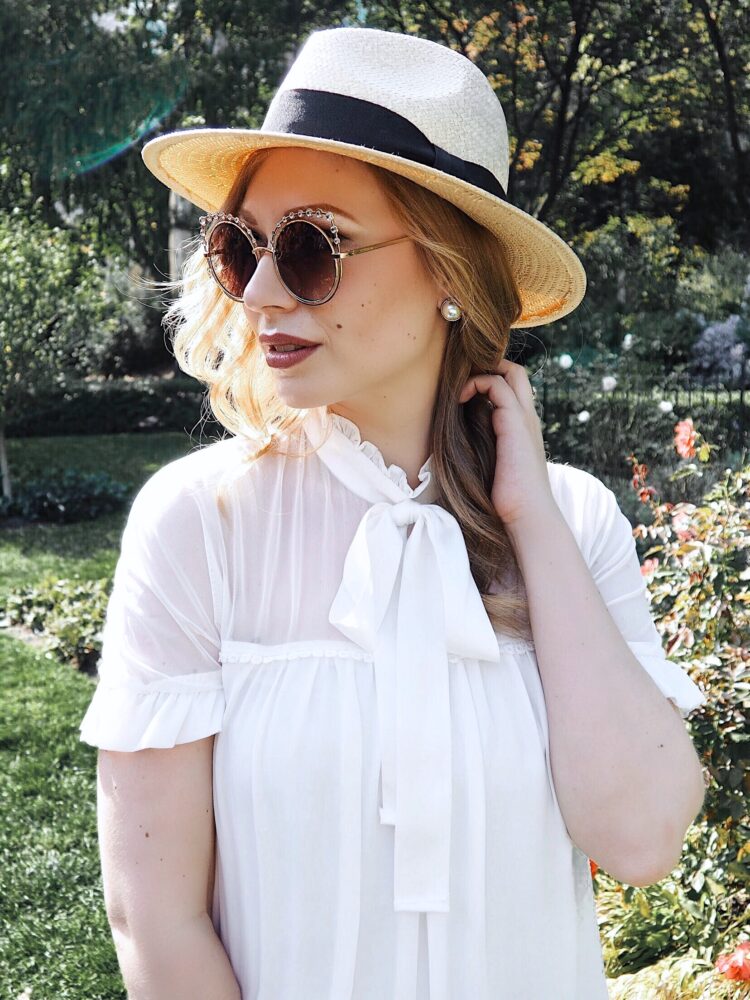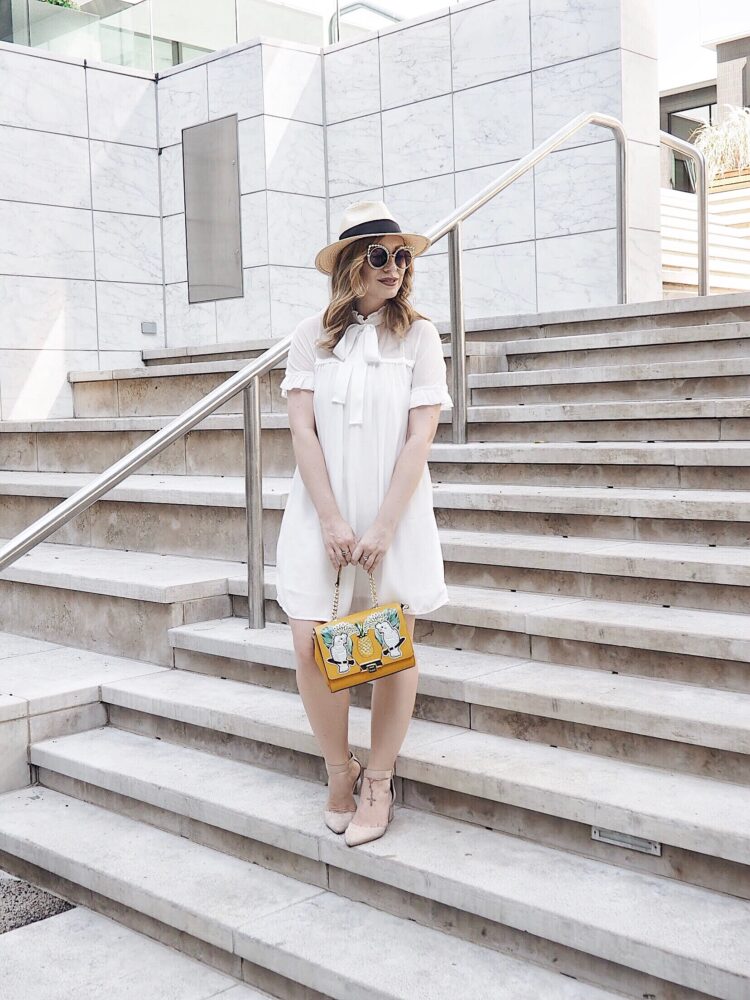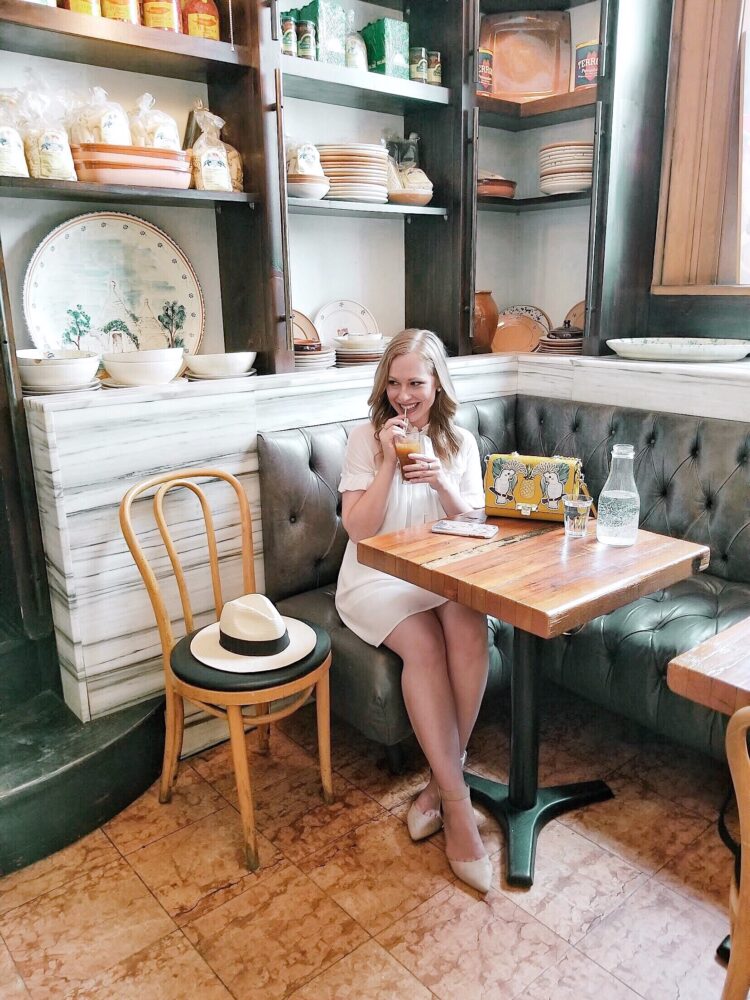 By the way, speaking of a good deal.. I snagged this bag at Aldo for only $30, half down from the original price (which is still ridiculously cheap don't you think?). Unfortunately it's sold out now but I've linked some of my favourite Aldo bag steals down below! As much as I love designer bags I'm a sucker for a good deal. Lately Aldo has been blowing my mind with some really beautiful bags at incredibly affordable prices. Definitely recommend checking them out next time you're looking for a new statement bag (click the bags to go directly to see them in Aldo's online shop!)
What I Wore:
Dress – c/o Shein (Also love this one,  this one, and this one ) // Shoes – Day-Vine Shoes // Bag – Aldo // Sunglasses – Aldo // Hat – H&M
.
Wishing you all a Happy Tuesday <3
xox