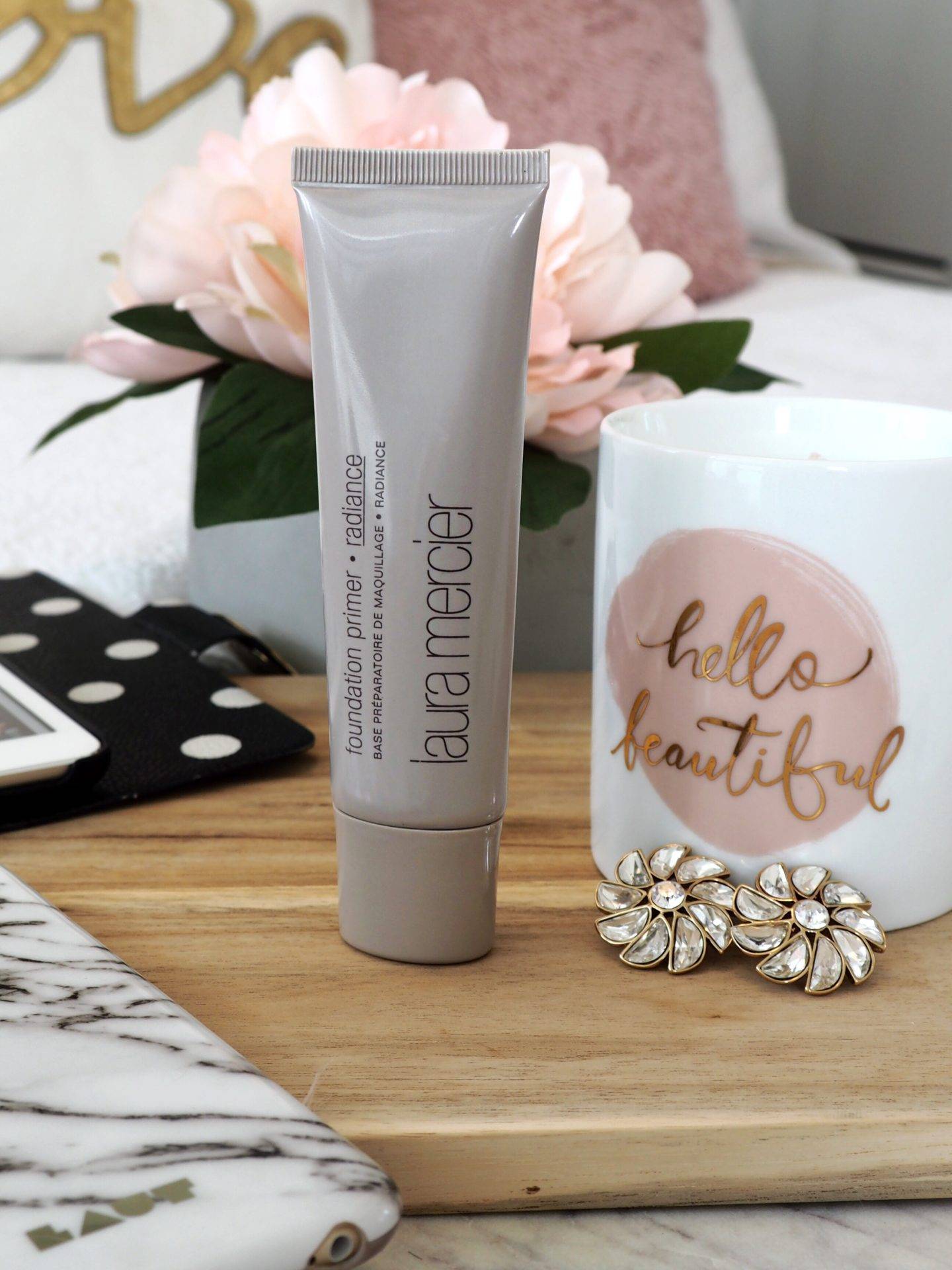 Until last year I was the kind of girl that didn't even wear foundation on my face. The most I ever wore on my skin was lotion and powder because (thankfully) I happen to have pretty good skin and I always thought it was best to not put anything on it. In the past year I started wearing foundation because I fell in love with the "flawless" look it gave me. Even though my skin is great, foundation made it look that much better, and since it wasn't causing acne or anything negative why the heck wouldn't I wear it on a regular basis? Being that I only just started wearing foundation, you can imagine products like Primers weren't even a thought and seemed completely unnecessary to me. Why would I want to add yet another product on top of my skin when it already looked fine? Then I was given a sample of the Laura Mercier radiance primer at Sephora…
And just like that time I got to try Charlotte Tilbury's skincare line and Kerastase's haircare products.. I fell in love immediately and purchased the full size product right away. Whoever came up with the idea of giving samples for luxury products was a genius because I keep falling in love with products I try and having to buy them.
About the Primer: Laura Mercier Radiance Primer is a skin-awakening primer that brings a healthy glow to skin and helps to create a smooth surface for flawless makeup application. The pearl tint helps turn up the radiance and tone down the look of pores, fine lines, and redness.
My Experience: When first applying the primer (after lotion), my skin had a pearlescent glow to it that would be too much on it's own but made for the perfect base underneath my foundation. My foundation (I use the Makeup 4ever HD foundation by the way) went on SO smoothly on top of the primer, and my skin looked soft and flawless. The pearlescent glow was tuned down to a nice dewy and radiant finish underneath the foundation, and my skin looked overall younger, cleaner, and more radiant. Beyond creating a perfectly smooth surface for applying my foundation and providing my skin with a healthy looking glow, the primer helped my foundation stay on my face much longer without creasing. An added bonus? Laura Mercier Radiance Primer creates a "buffer" for your skin with an antioxidant vitamin complex that helps protect skin against the harmful, aging effects of the environment.
Overall Benefits:
Soft, pearlescent, dewy & radiant finish on the skin
Creates a perfectly smooth canvas for applying your foundation
Helped my foundation stay on much longer without creasing
Toned down the look of pores, fine lines and redness
Antioxidant vitamin complex protects the skin
Overall the Laura Mercier Radiance Primer is definitely a product I can back up 100%, and I can guarantee you will notice a difference on your skin right away!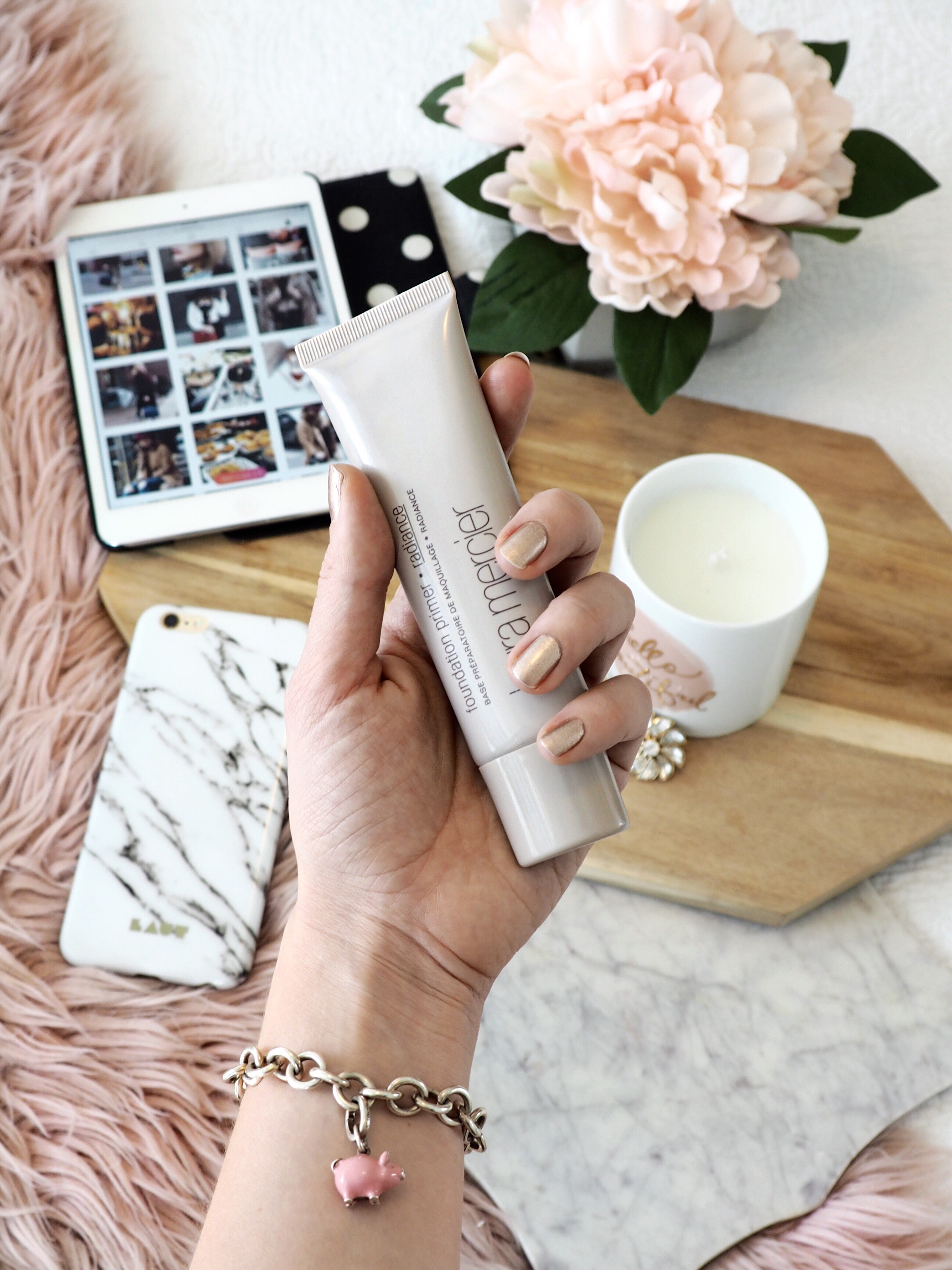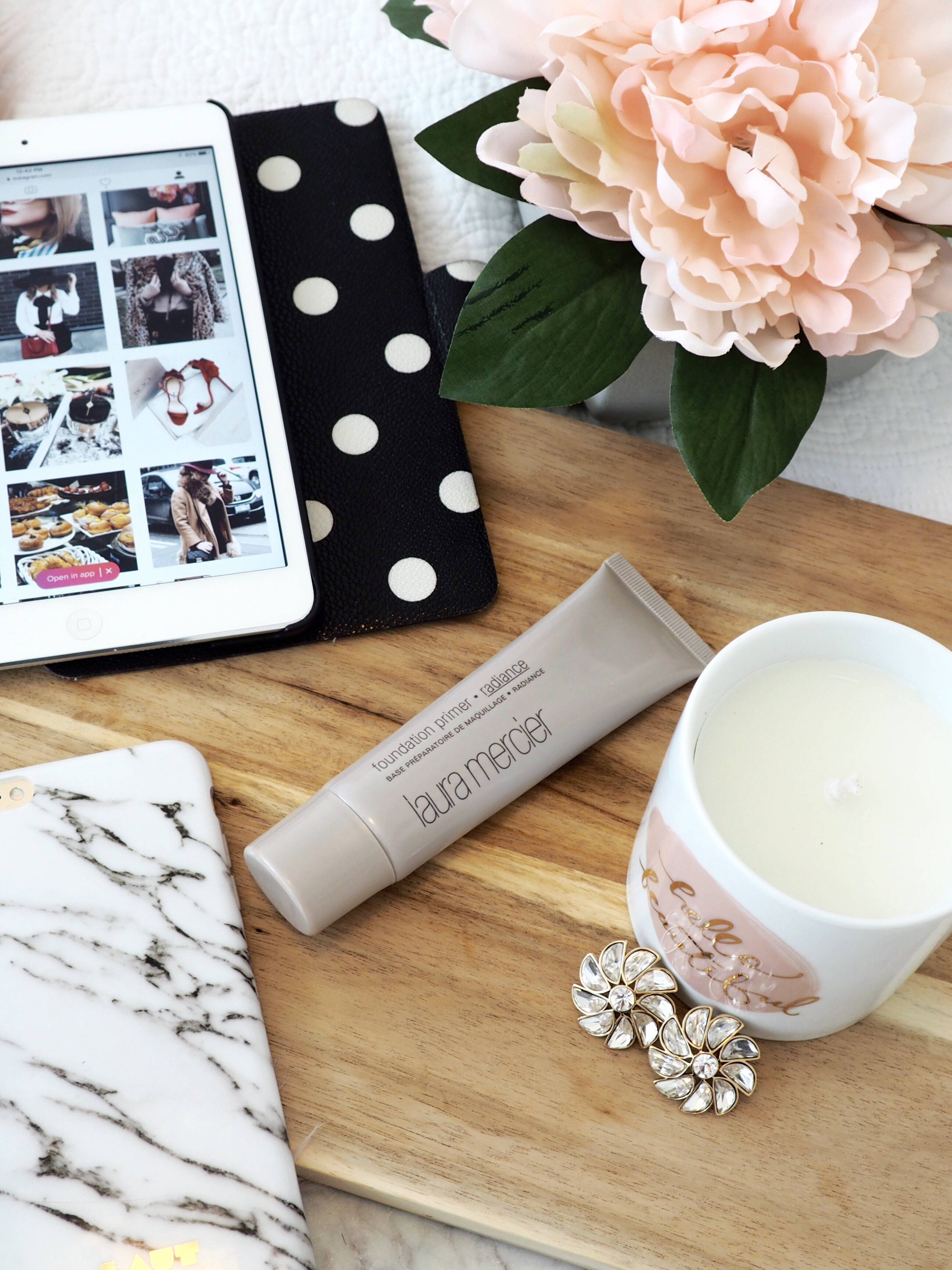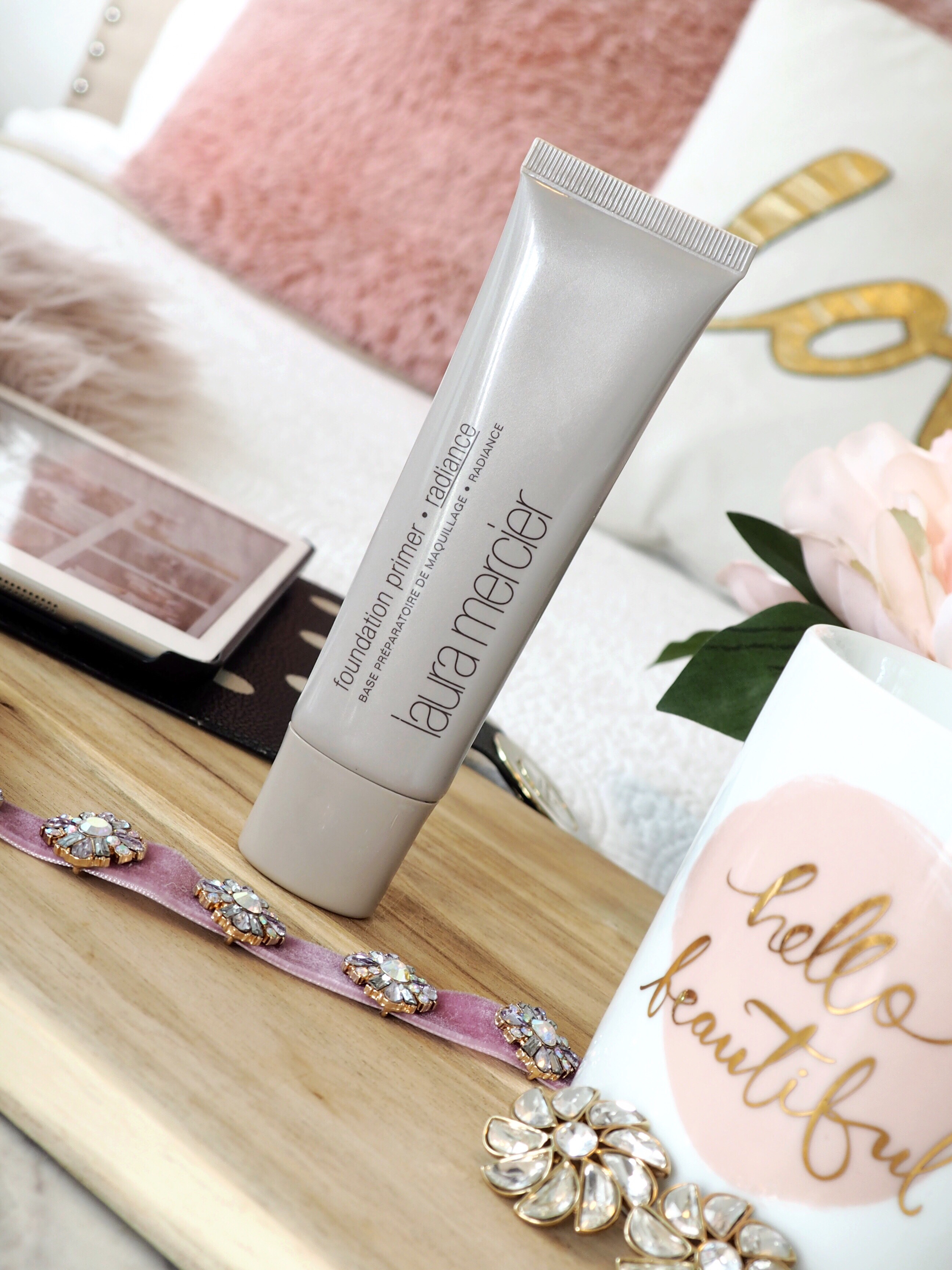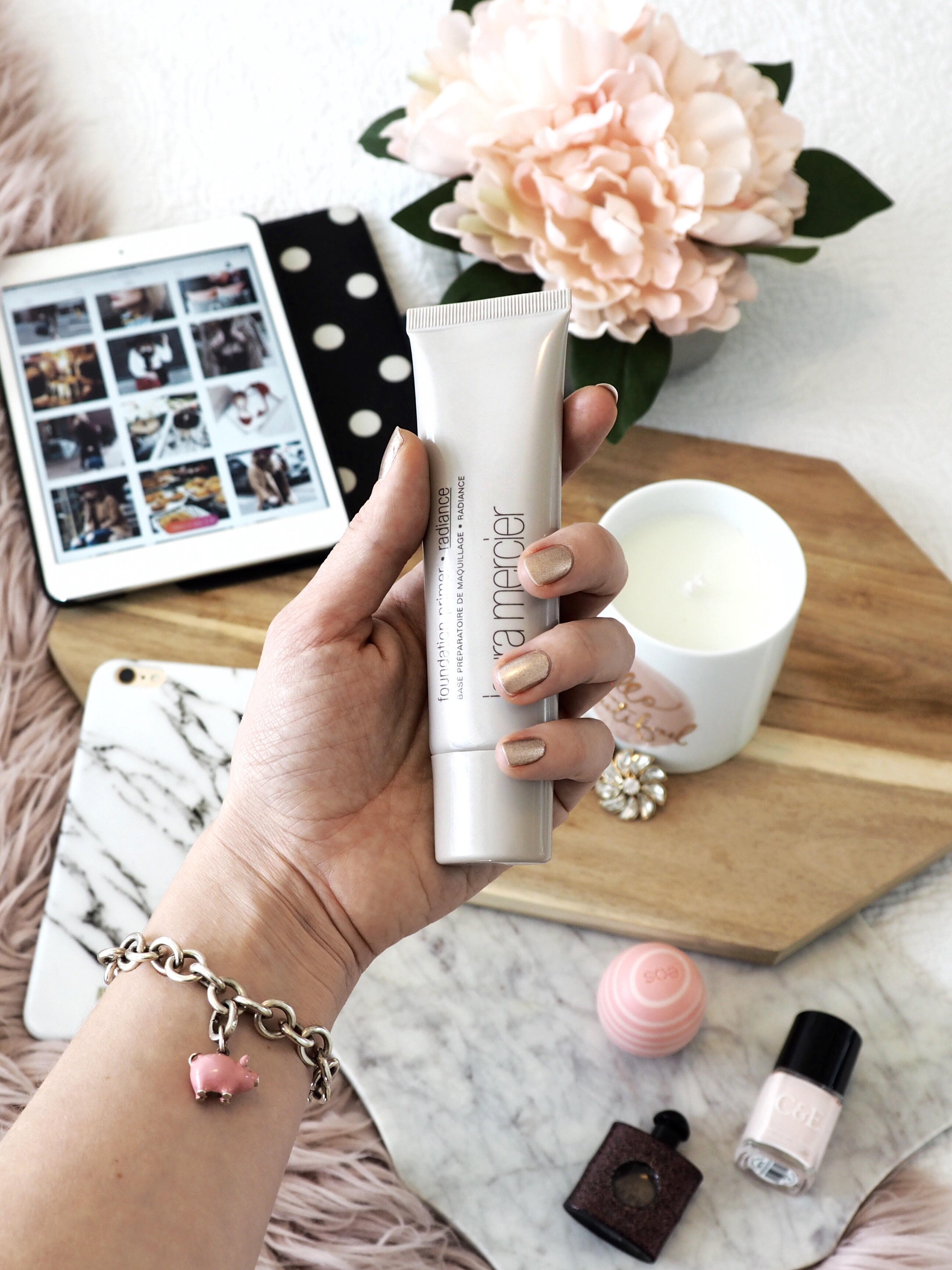 Have you tried Laura Mercier's Radiance Primer? What were your thoughts?
Get the Primer Here:
xoxo