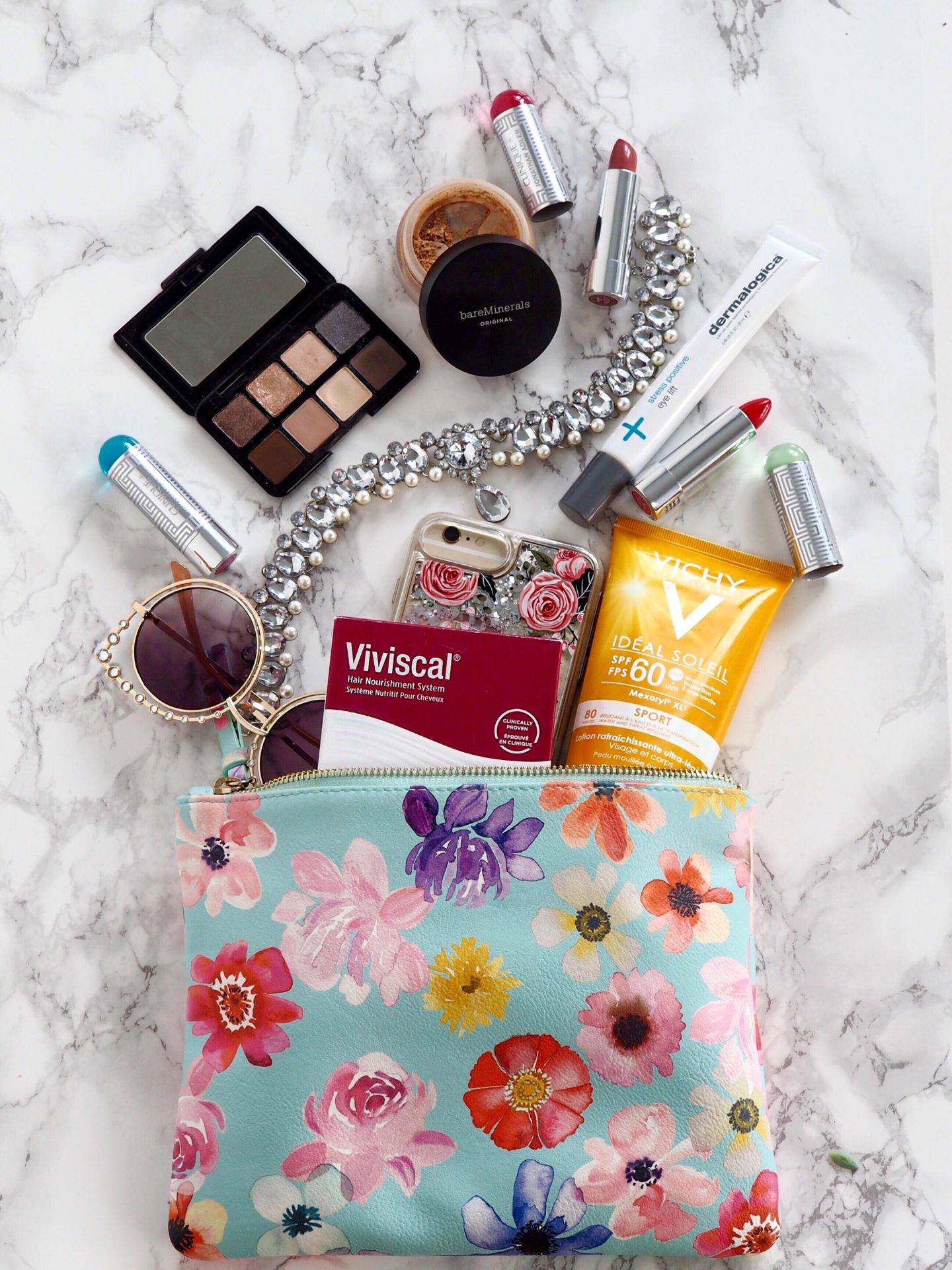 It feels like just last week I was off gallivanting around Europe, and yet somehow I am already preparing to head on yet another trip home to Edmonton and then to Jasper for a wedding. When it comes to travel, I used to be the kind of person who would bring literally everything with me. There wasn't an eye cream or skin elixir left behind no matter where I was going. This often meant I had an entire duffel bag of beauty products with me whenever I went on vacation. I strongly believed that just because I was traveling doesn't mean I should be cutting corners in any aspect, be it how I dressed, or my beauty routine. While I still haven't changed my mind about maintaining a proper skincare & beauty regime while away… I have learned to cut it down a little to more of just the essentials. This means instead of lugging both a day & night cream with me, I settle for a really good cream that works for both. Instead of bringing a spot treatment (just in case) I've learned to use toothpaste on the go, because hey it works and this means I have one less thing to lug with me. While cutting down has not only simplified packing for me and lightened the load (all though bottles get heavy and can seriously wrack up the lbs in your suitcase quick!), there are just some things that I've been using lately that I could never leave behind..
These are all tried, tested and true products that I've been using over the last couple of months that I am seriously in love with and have been dying to share with you. I couldn't think of a more perfect time to share them than now, as I'm packing to jet off on yet another trip. Every single one of these have not only become a staple in my routine, but the first things I packed because I know I just couldn't get through a week of travel without them. While some of these products are more specific to travel, others are simply staples in my beauty routine that made it to the top of the list of things I need with me at all times. Hope you enjoy my summer beauty travel essentials!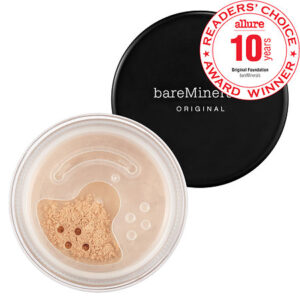 Just add your favourite pair of sunnies, a statement case for your phone, and a cute pouch to carry it all and you're ready to jet off to your next travel destination!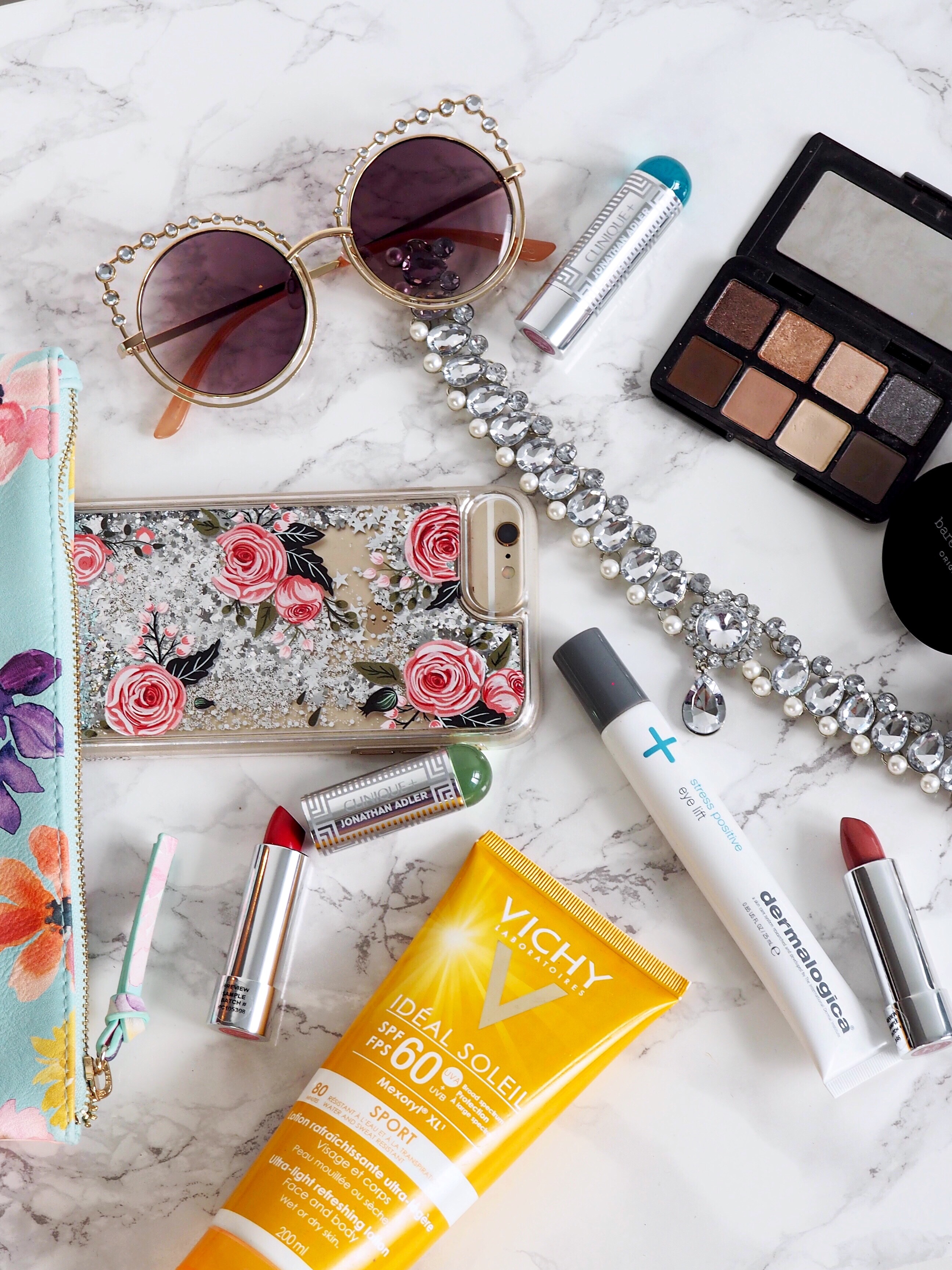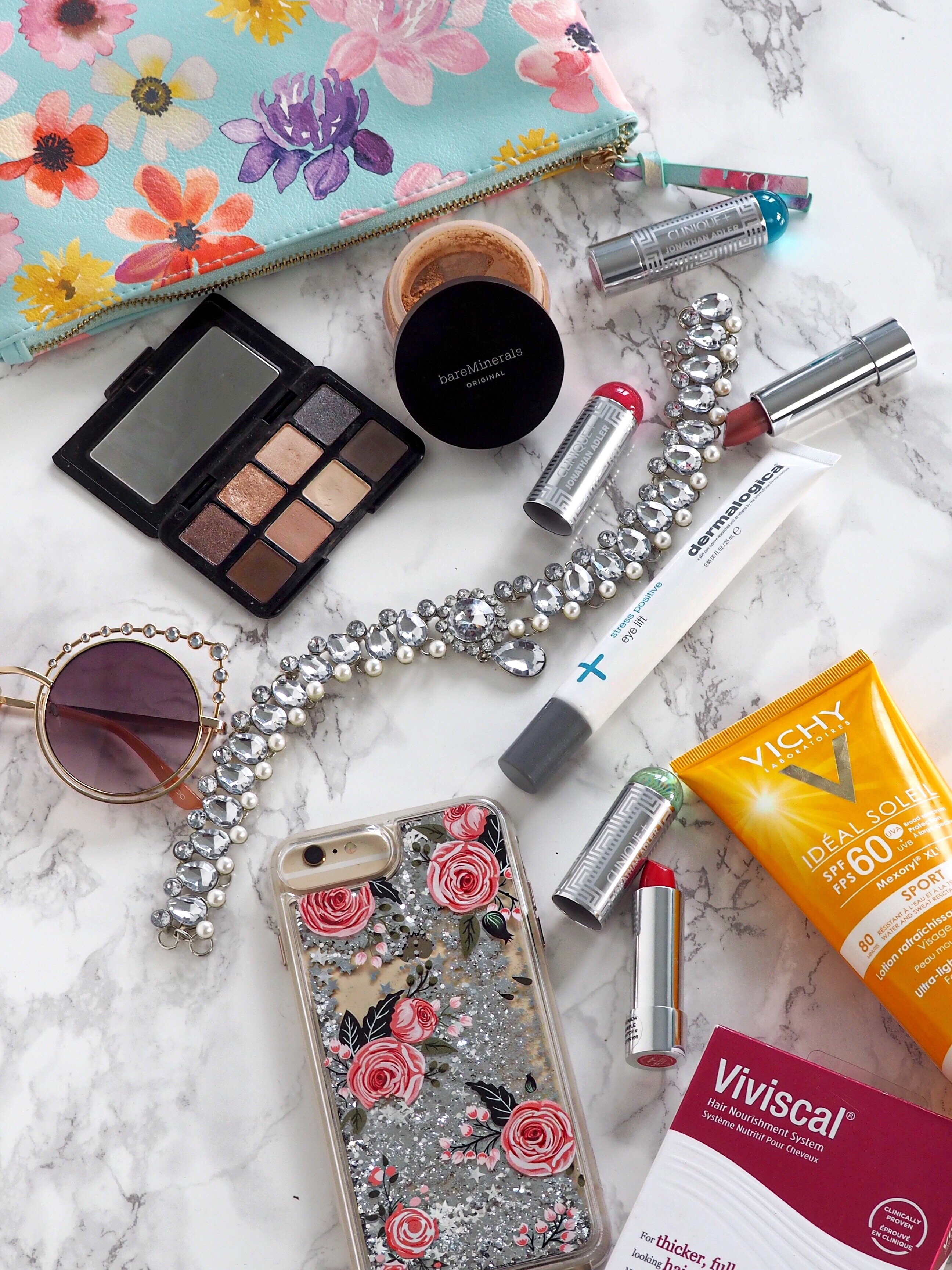 What are some of your beauty essentials when you travel? Would love to hear in the comments below!
Shop This Post:
BareMinerals Original Powder Foundation // Dermalogica Stress Positive Eye Lift // Smashbox Full Exposure Travel Palette // Vichy Ideal Soleil Ultra Lightweight Sport Sunscreen // Clinique x Jonathan Adler Color Pop Lip Color // Viviscal Hair Nourishment System // Sunglasses – Aldo // Phone Case – Casetify // Makeup Bag – Chapters
.
xoxo