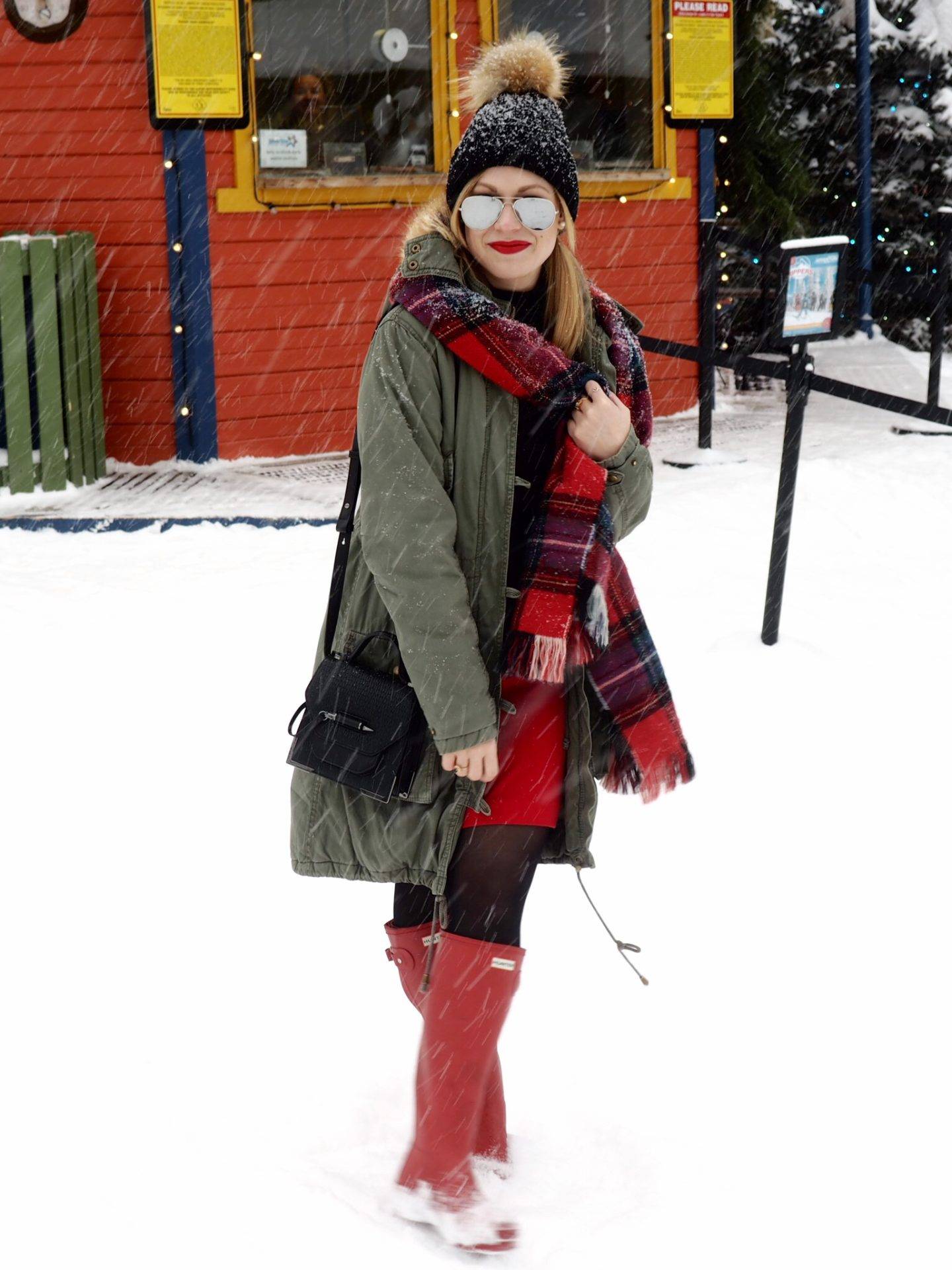 Yesterday it was rainy as hell here in Toronto. It was a windy, rainy, torrential downpour. I walked to work with my Hunter boots on, a parka with the hood up, and an umbrella and I still got soaked. The knees of my pants between where my coat ended and where my boots started were soaked right through (which was very unpleasant to work in). Somehow my hair got wet underneath both my hood and umbrella.. and at one point my umbrella turned completely inside out. It was not pretty.
This got me thinking to how interesting it is that while I think rain is horrible, that snow, which is literally the exact same thing as rain only a few degrees colder, is that much more beautiful. Maybe it's because unlike rain, snow doesn't immediately soak you, it kind of just sits on you looking pretty until it finally melts. Snow looks prettier, you can make things with it, it covers the world in a blanket of white (instead of making it look like a wet dog), it's just a lot nicer to get caught in a snowstorm than a rainstorm. Ok, there definitely might be some exceptions to that, but you get the general idea.
One of the most memorable outings from my recent trip to Kelowna was our trip up to Silverstar Mountain. Silverstar to begin with is already such a a beautiful and picturesque place with it's bright, multicolored, buildings.. looked even more beautiful that day because it was snowing. While we didn't go skiing that day, we walked around admiring the beautiful buildings, stopped into one of the bars for a glass of wine, snapped a few photos.. then finished the afternoon with a skate on their outdoor rink. It was such a scenic little outing, and I definitely recommend making a trip out there if you are ever in the Vernon/Kelowna/Lake Country area!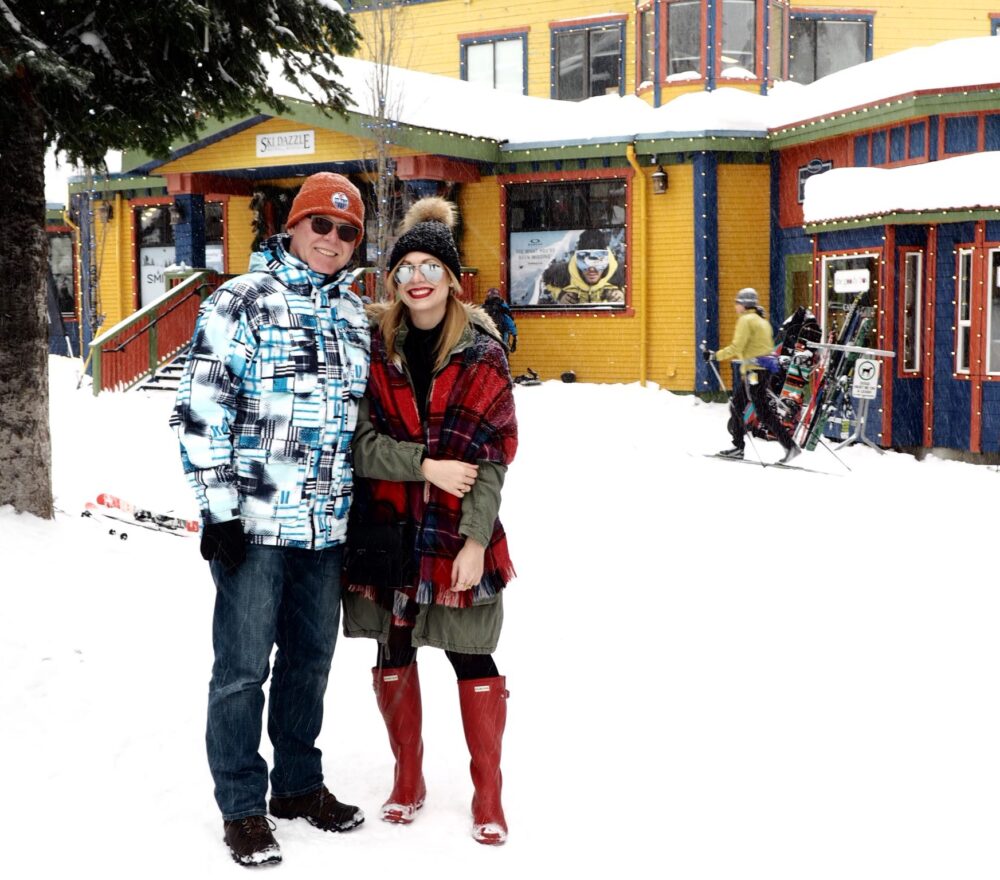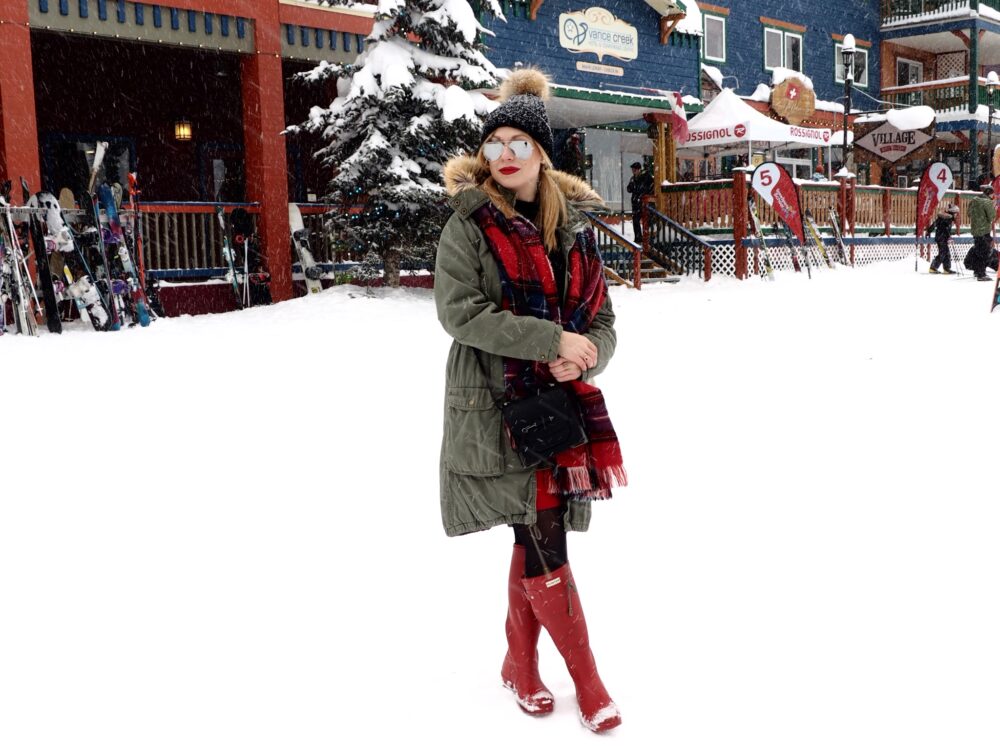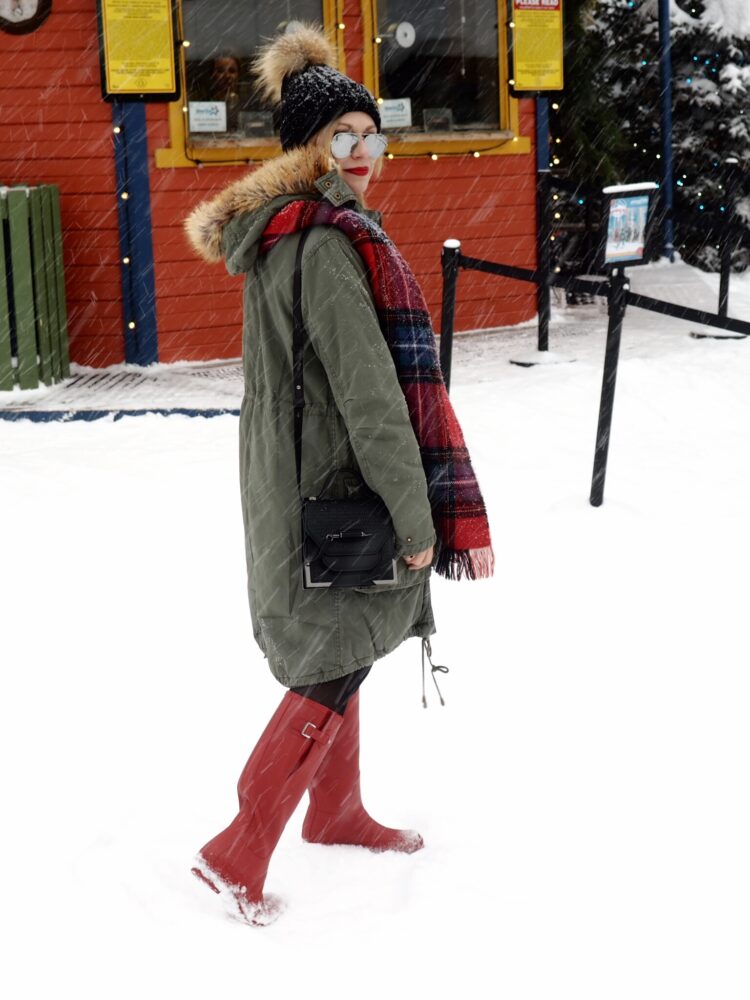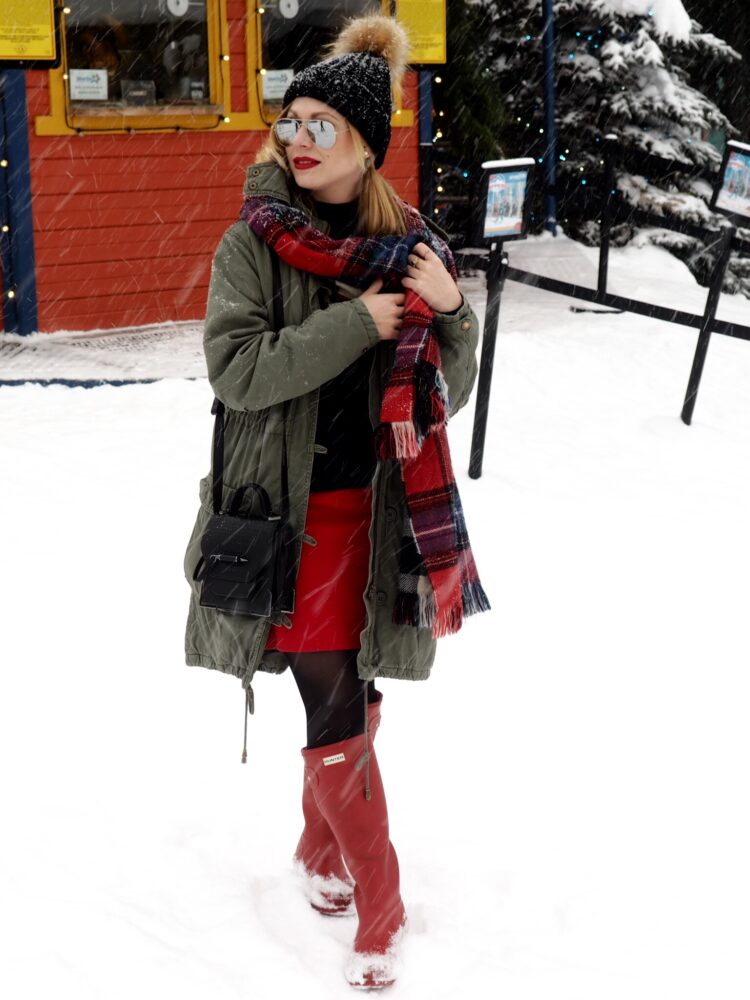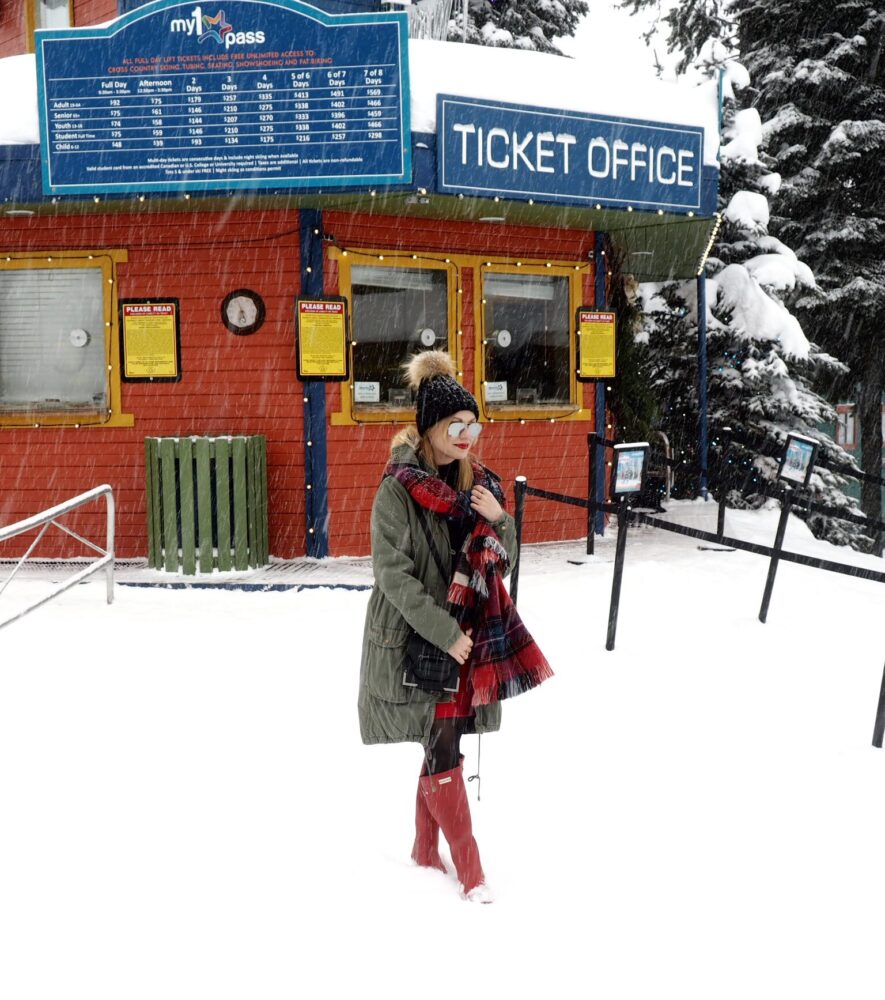 What I Wore:
Parka – H&M (Old – Similar Here) // Beanie – BB Dakota // Reversible Scarf – Joe Fresh (Similar Here) // Skirt – LOFT (Old – Also love this one) // Turtleneck – Ellen Tracy  (Similar Here)// Boots – Hunter // Purse – Mackage // Sunglasses – Ardene
.
Are you more of a snow person than a rain person too? Share in the comments below!
xoxo