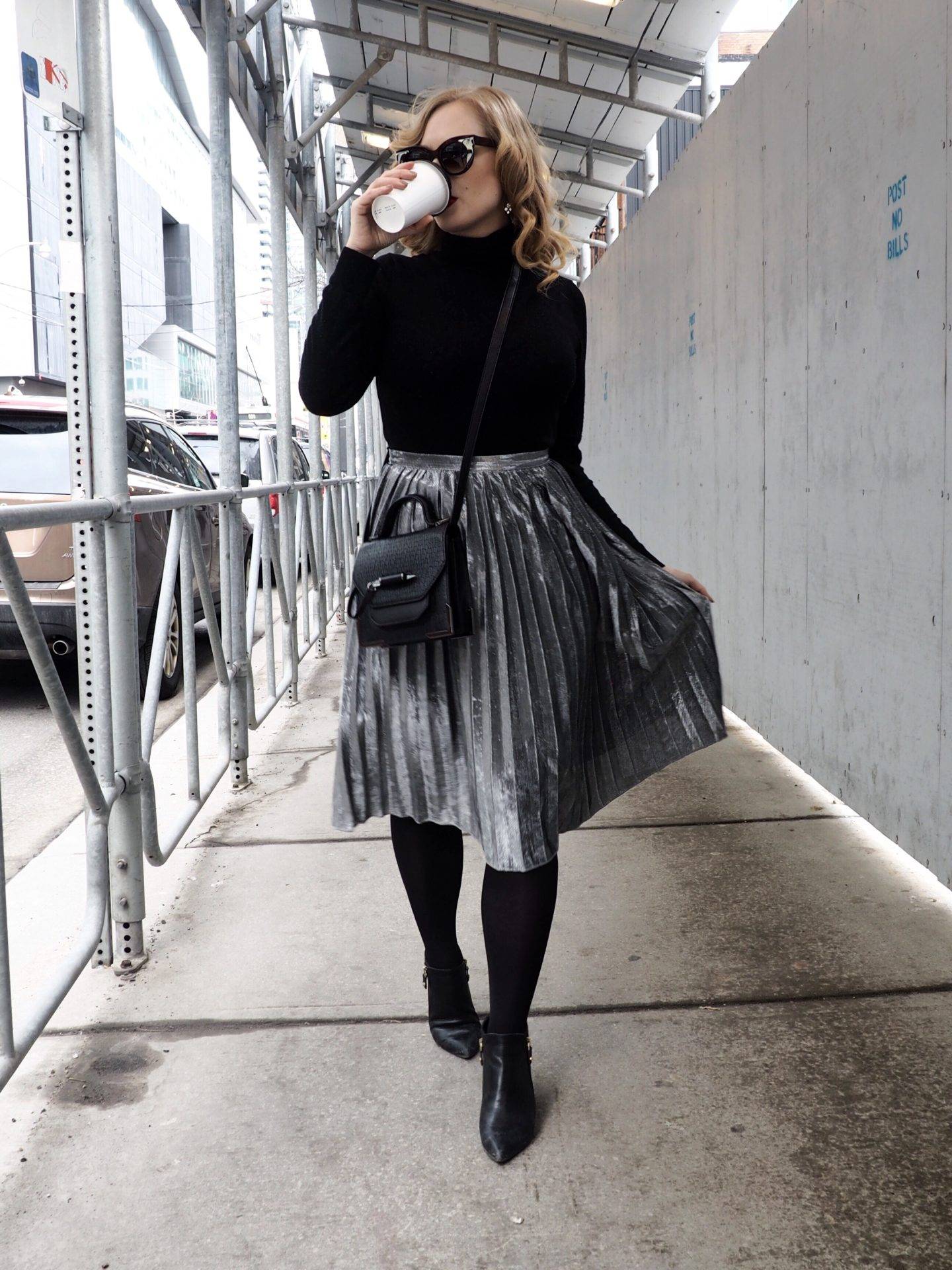 Today is a big day for me. I had my first audition of 2017 (Hallelujah!) this morning, and have a VERY important meeting later on today. While I can't divulge the details of this meeting right now (as much as I would love to), I hope you can all keep your fingers and toes crossed for me. This meeting could change a lot of things for me this year and I hope more than anything I have good news to share with you next week because of it!!
Lately there's two things I have been a complete sucker for.. Silver, which for a previously loyal Gold only fan club member has been a nice (yet surprising) change for my colour palate… and pleated skirts. I LOVE how girly pleated skirts are. I love the way they flow in the wind, and of course I'm all for their flattering A-line cut. As we all know pleated skirts were a huge trend this season..  But if pleated skirts were a trend, metallic pleated skirts were the MUST HAVE version. They were seen everywhere and in almost every magazine as one of the top items to add to your wardrobe for the holiday season. I fell in love with metallic pleated skirts the first time I saw one and knew I had to have one. Unfortunately as a starving artist, I just couldn't wrap myself around the $150-$180 price tags I was seeing everywhere. So you can imagine just how giddy I was when I was browsing online and found this skirt at Forever21.com for $33.90. Being a little skeptical about the quality of the skirt because of the cheap price tag in comparison to all the other metallic pleated skirts I had seen in stores, I made a trip out to the store the very next day to see if I could find and try it on in person. I was pleasantly surprised that the quality and fit was great, and I took the skirt home. This skirt quickly became one of my favorite pieces this season, and I've been able to get so much mileage out of it by wearing it both dressed up and dressed down.
Unfortunately this skirt is now sold out but I have great news… It is now available for the same price in gold here! (Guess what I'll be buying?!)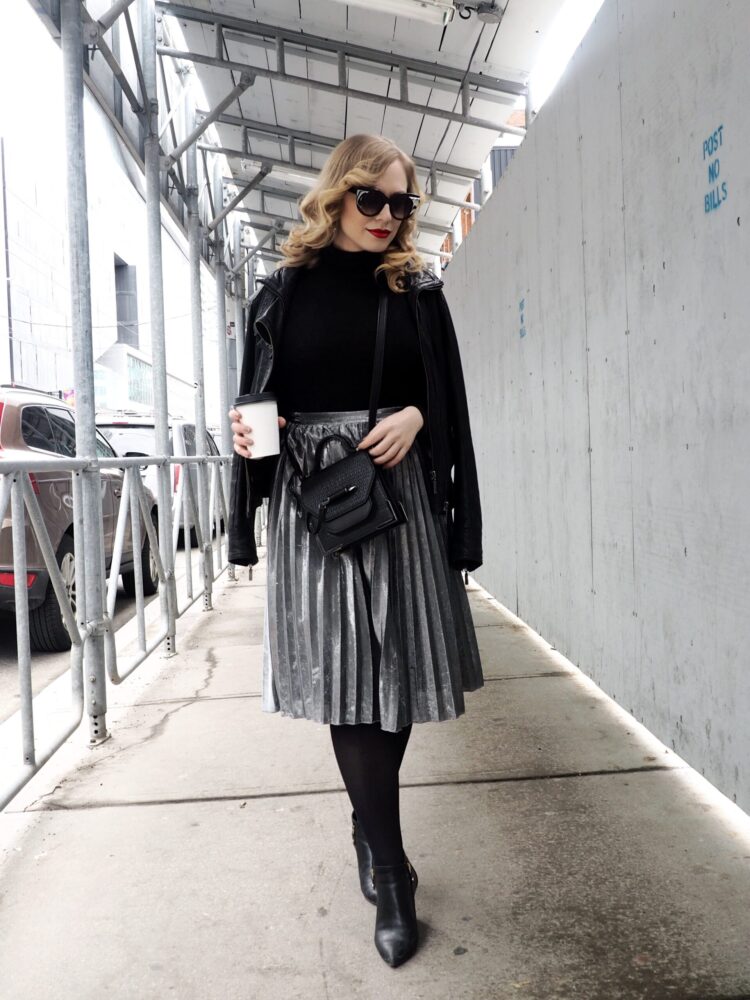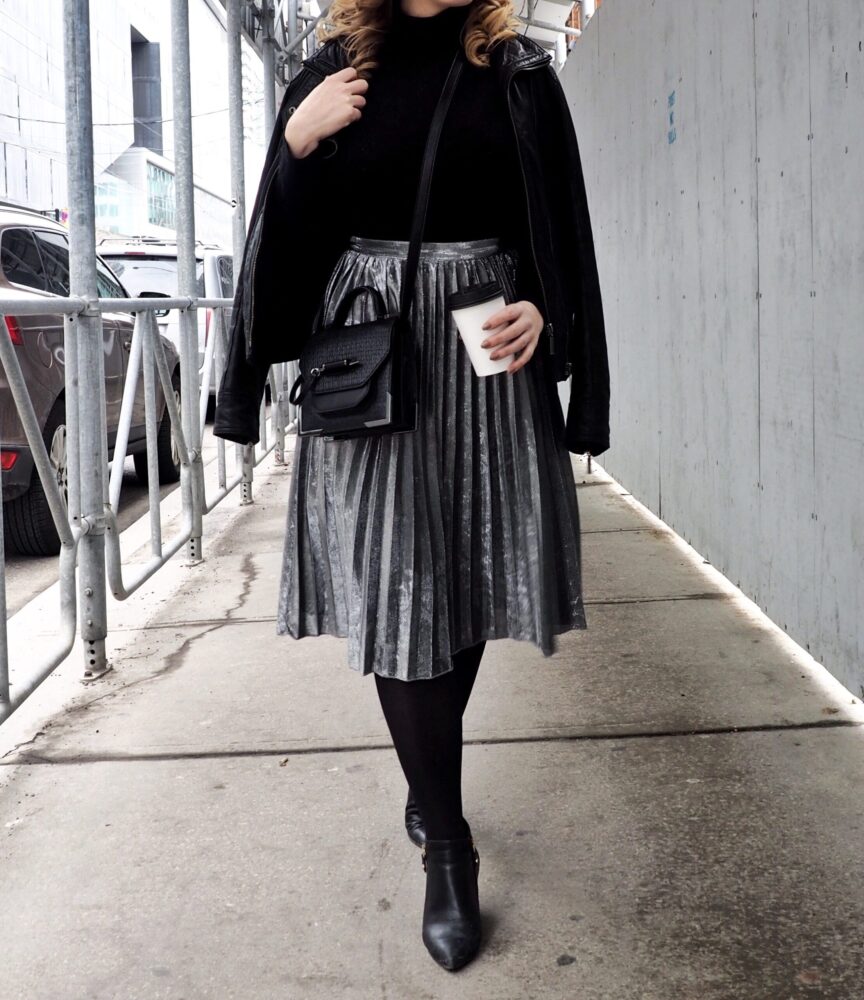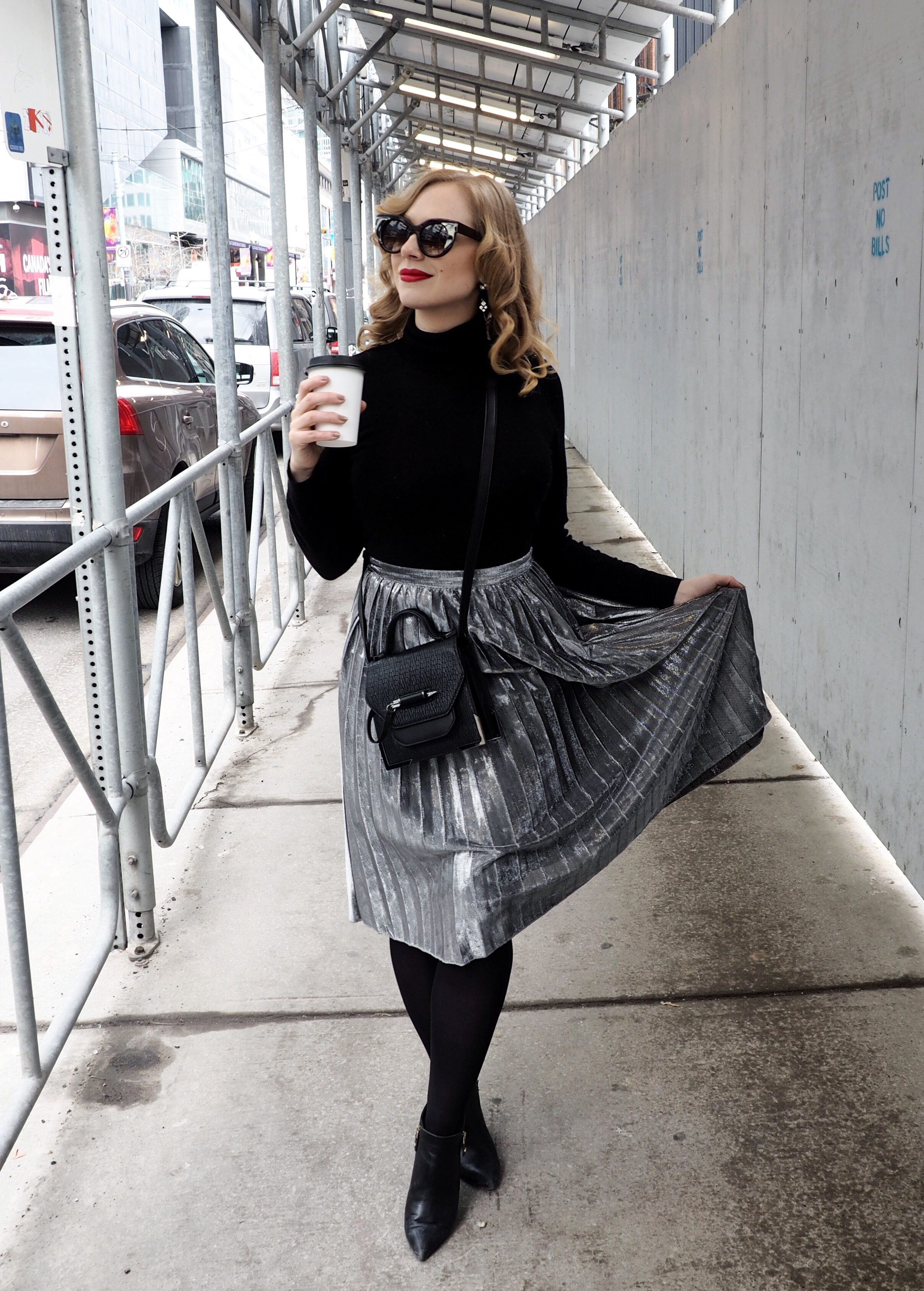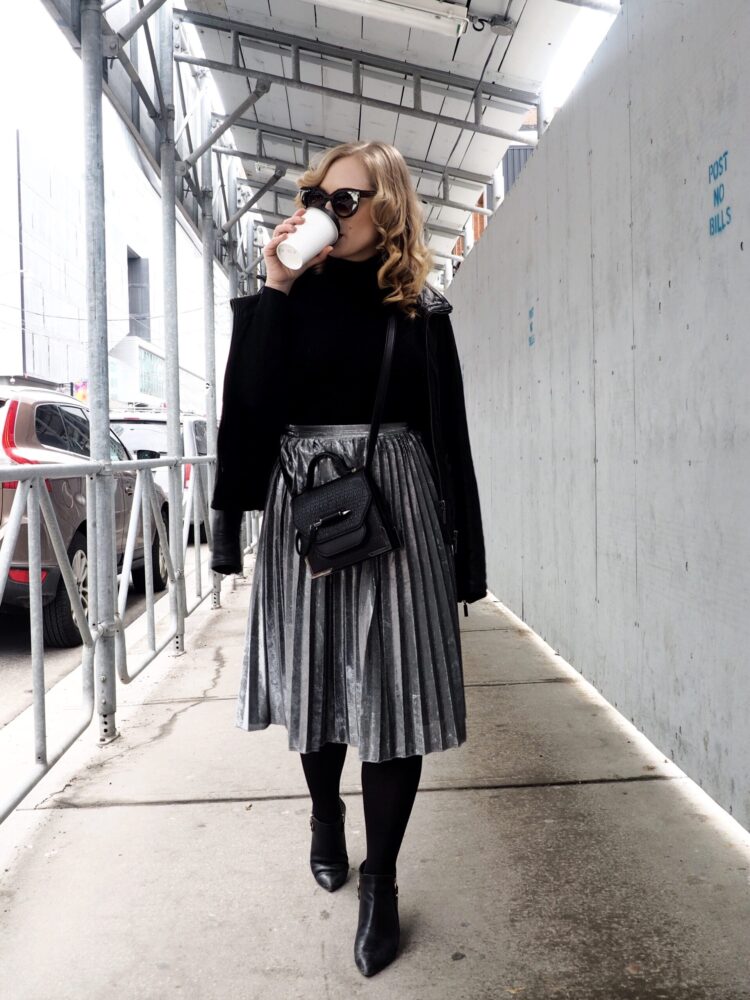 By the way, can I just point out how amazing the weather has been lately in Toronto? A leather coat in January.. yes please!!
What I Wore:
Skirt – Forever 21 (Sold out – But available in Gold here!) // Sweater – J.Crew // Leather Jacket – Calvin Klein // Boots – Le Chateau (Similar) // Bag – Mackage // Sunglasses – Thierry Lasry
.
xoxo