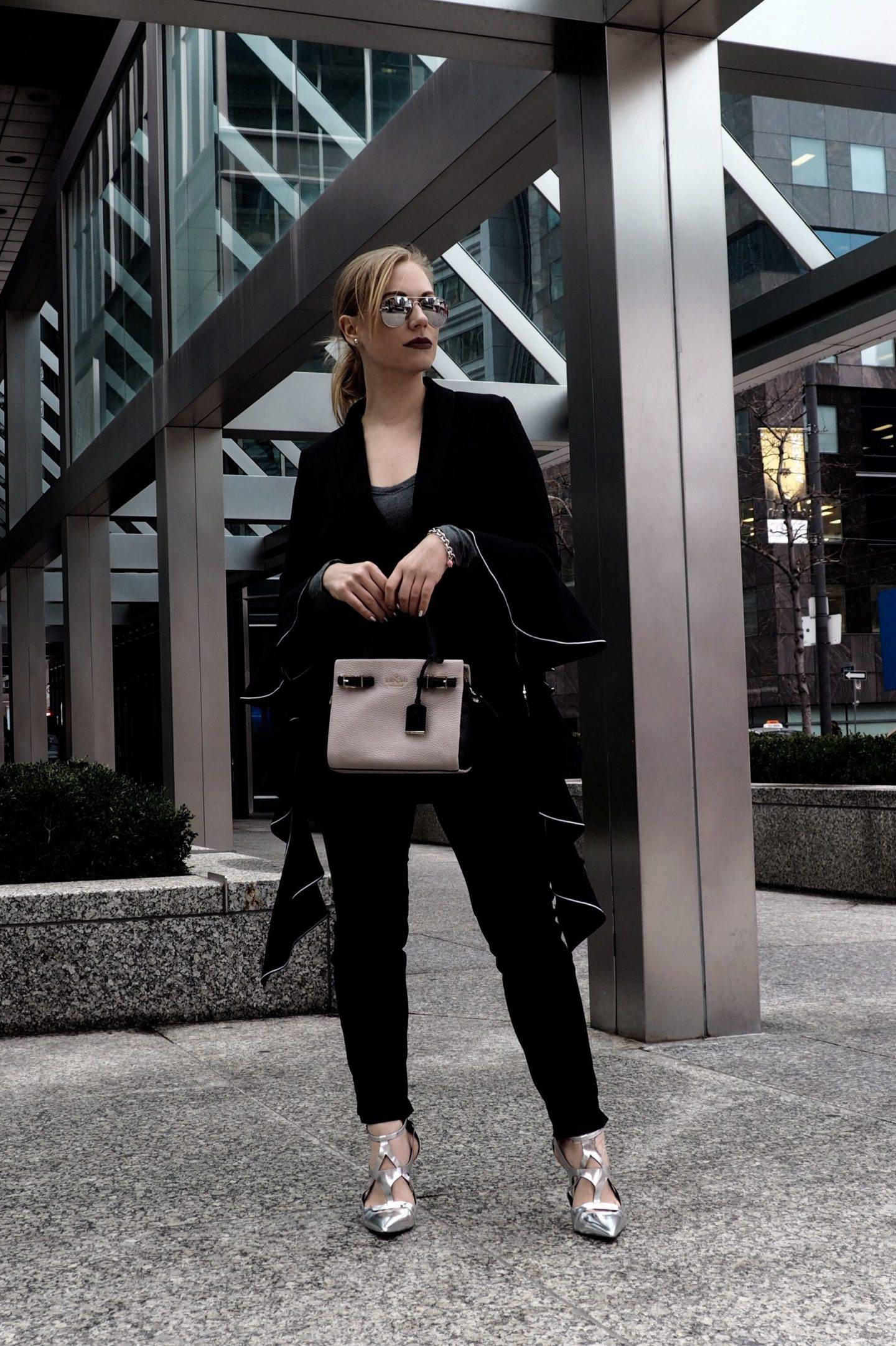 I love statement pieces. Whether it's an eye-catching necklace or bold pair of shoes… I live for those unique pieces that draw attention. I'm talking about those accessories or items that exceed the norm… that take risks… that tell their own stories. The kinds of wardrobe pieces that stand out and even make people stop and ask you about them. Those pieces that are different… that you don't see everyday… that have that "wow" factor. The kind of pieces that can take an outfit from plain to noteworthy in seconds… I live for those.
To me this blazer is one of those pieces. I fell in love with it as soon as I saw it online and knew that I had to have it in my wardrobe. The cascading bell sleeves have an edge to them that transform what would have otherwise been a classic (but plain) black blazer into something unique and eye catching. They're dramatic… they're fun… they're unexpected. The sleeves kind of remind me of a flamenco dancer's dress, and I love the way they move when I walk. I've worn this blazer already a handful of times since I've gotten it and have had an overwhelming response from people asking me where I got it. It's quickly become one of my favourite pieces in my wardrobe, and I know i'll be wearing it on repeat this winter.
Oh.. and would you believe me if I said it's on sale right now for under $50.00 Canadian?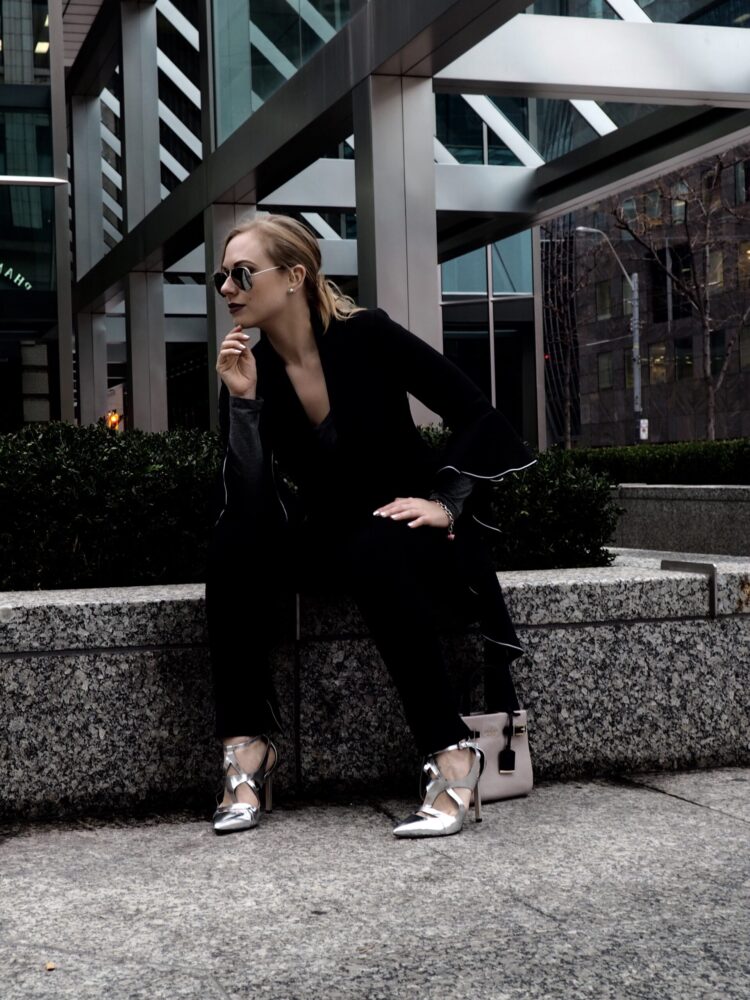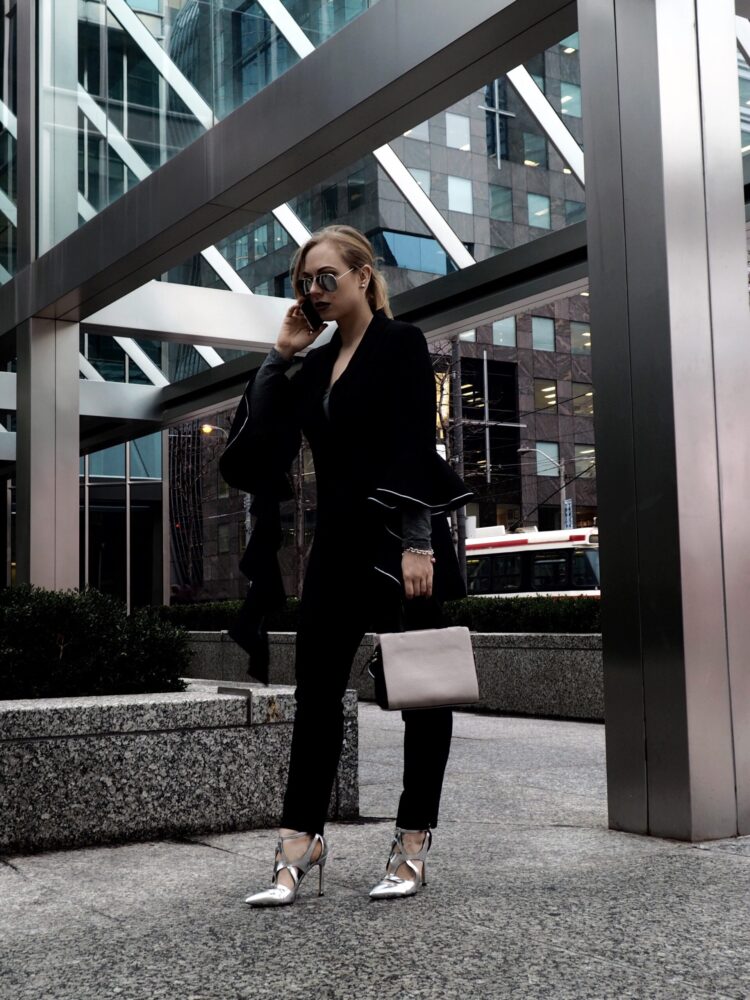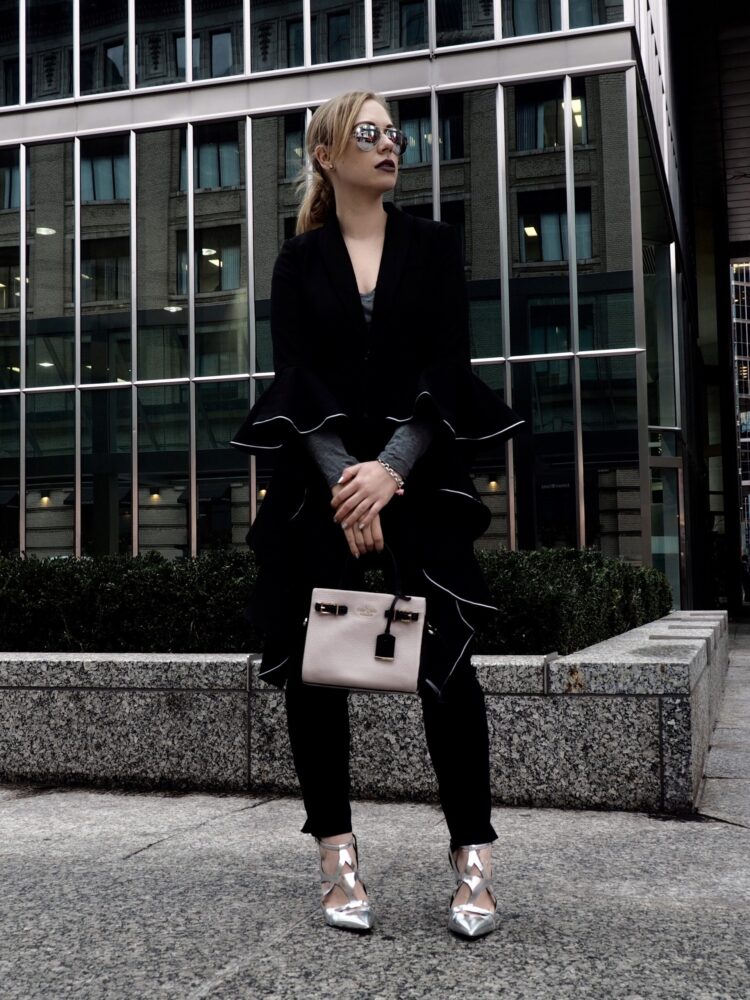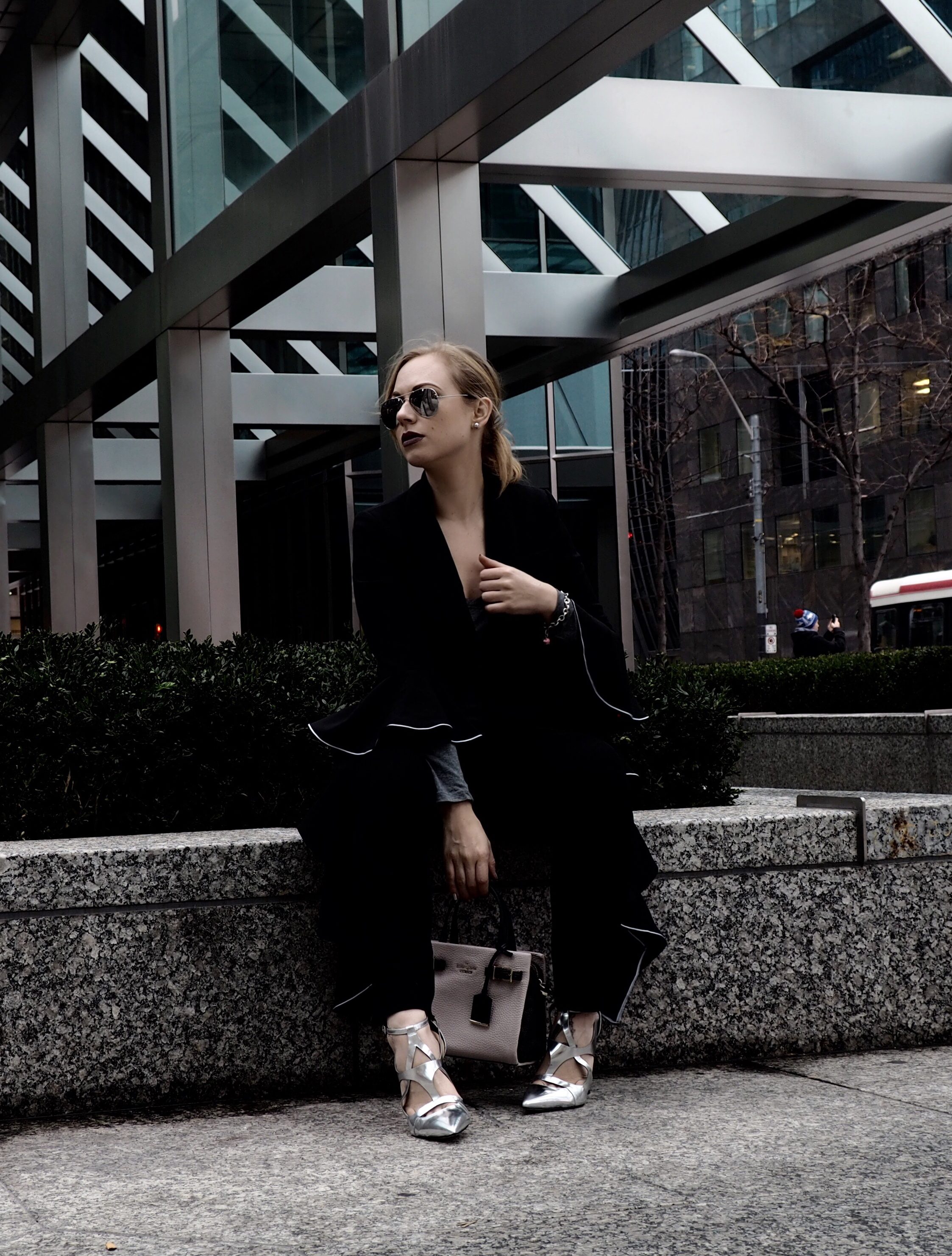 What I Wore:
.
Blazer – SheIn // Top – Forever 21 (Old – Similar Here) // Pants – Banana Republic // Heels – Ivanka Trump (Also love these) // Bag – Kate Spade // Earrings – Aldo // Bracelet – Tiffanys
.
Wishing you all a Happy Tuesday <3
xoxo