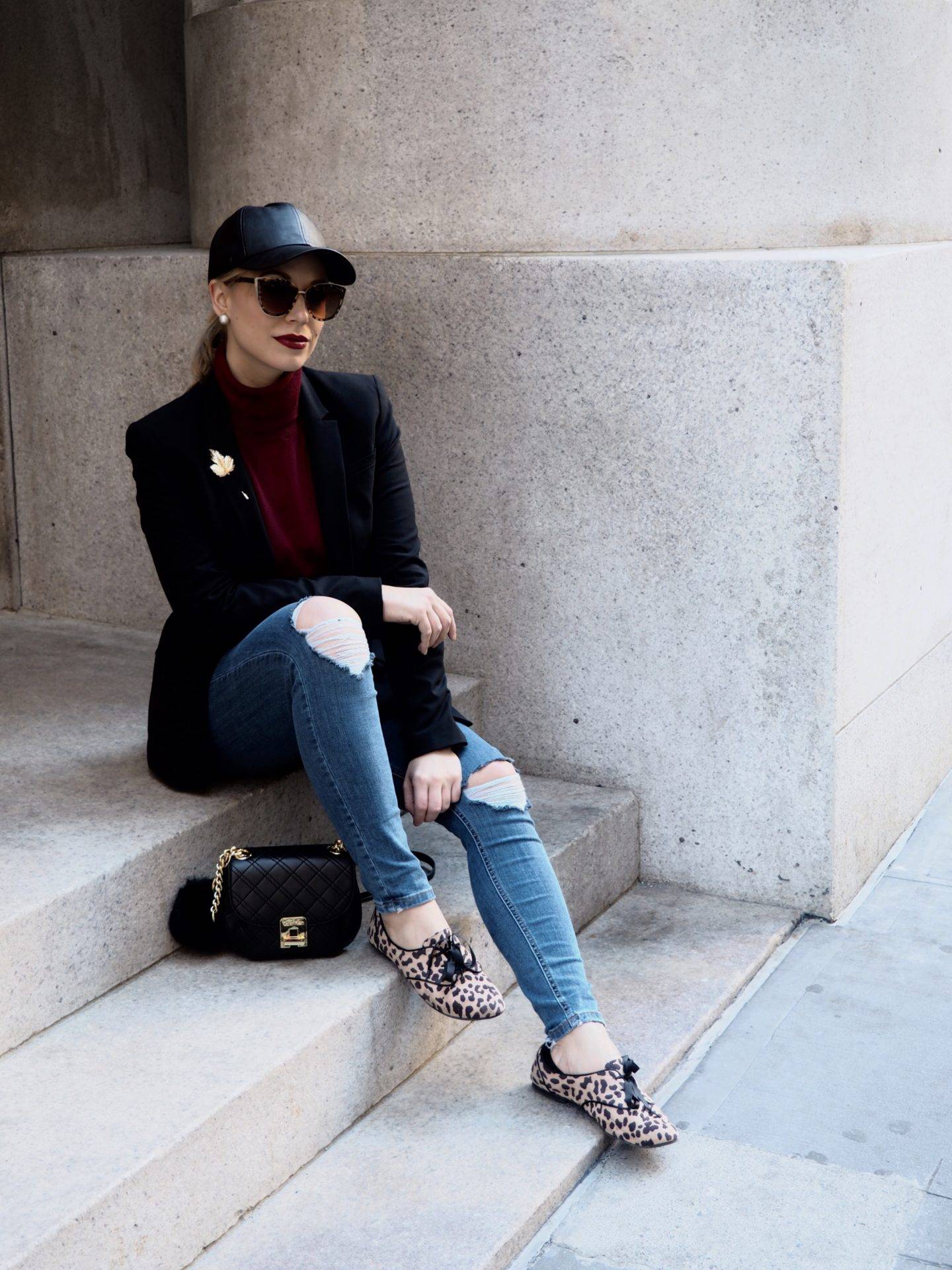 A couple weeks ago I got to spend a few days with my parents in New York City. This was probably one of the most memorable trips I've had in a few years, not just because I got to spend time with my parents (who I feel I don't get to see nearly enough anymore), but because New York has always been on the top of my list of places I wanted to see. Growing up, I remember New York was always portrayed as this magical city full of life in books I read and movies I watched, and I just knew it was going to be one of those cities I would love right away. And let me tell you, New York didn't disappoint.
I like to experience the cities I visit (as much as possible) like the people that live there do, rather than get caught up in all the tourist traps and wasting time waiting in lines (although we did do the Staten island ferry to see the Statue of Liberty.. I had to see it up close just once!). When I visit a city I want to immerse myself in the culture, do what the locals do, eat where the locals eat, and just wander the city. In New York we did just that. We spent our days wandering around, popping in and out of shops, stopping in the cutest cafes for coffee, and just enjoying the city. We people watched in Bryant park, strolled along the Highline, had brunch at Cafe Gitane, ate more Italian food than you could possibly imagine, and saw a few shows. We shopped till we literally dropped, and of course never missed a happy hour. We even visited one of New York's numerous "speakeasies", which had some of the most delicious cocktails I've ever had. It was truly a trip to remember, and while there is still so much of New York I have left to explore, I can easily say it's one of my favourite cities in the world.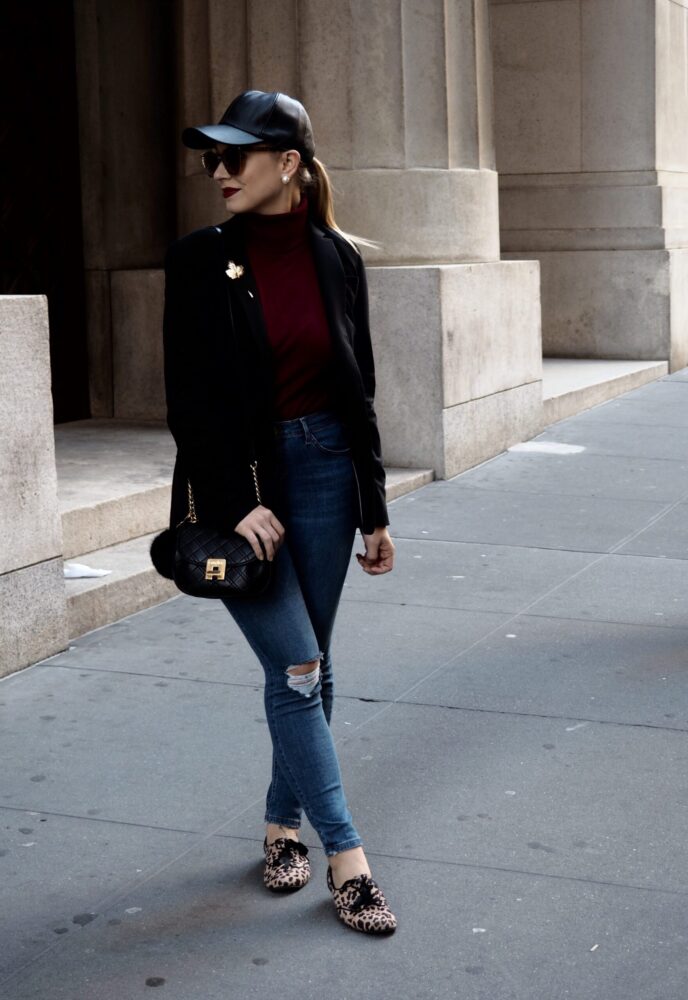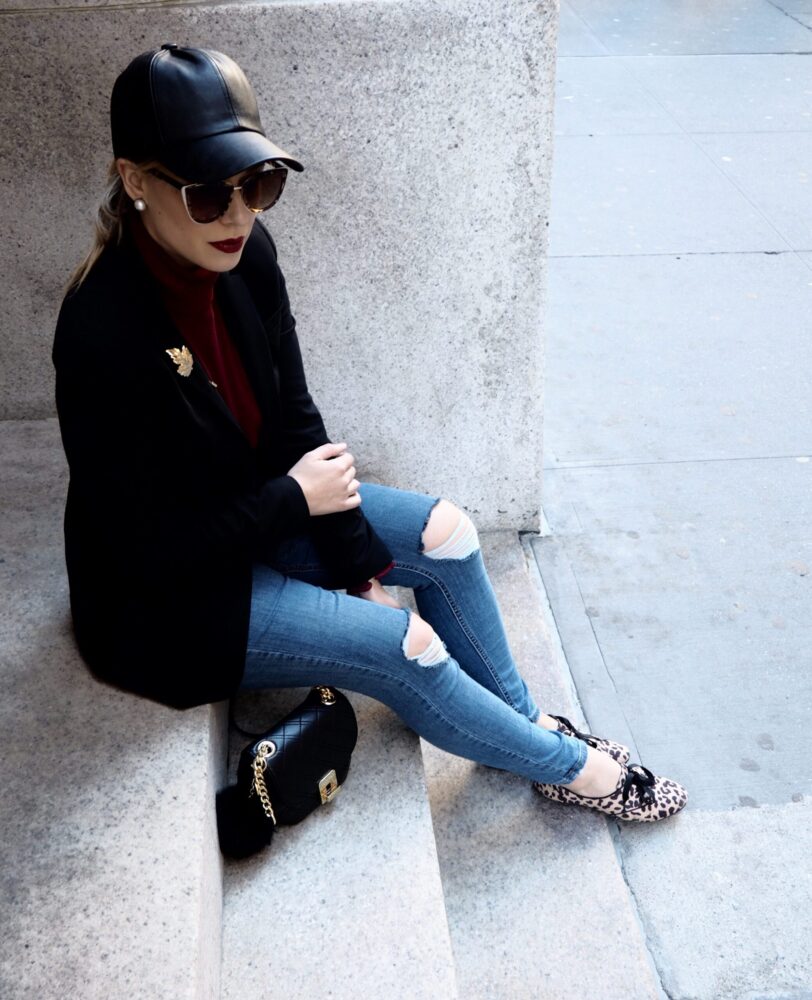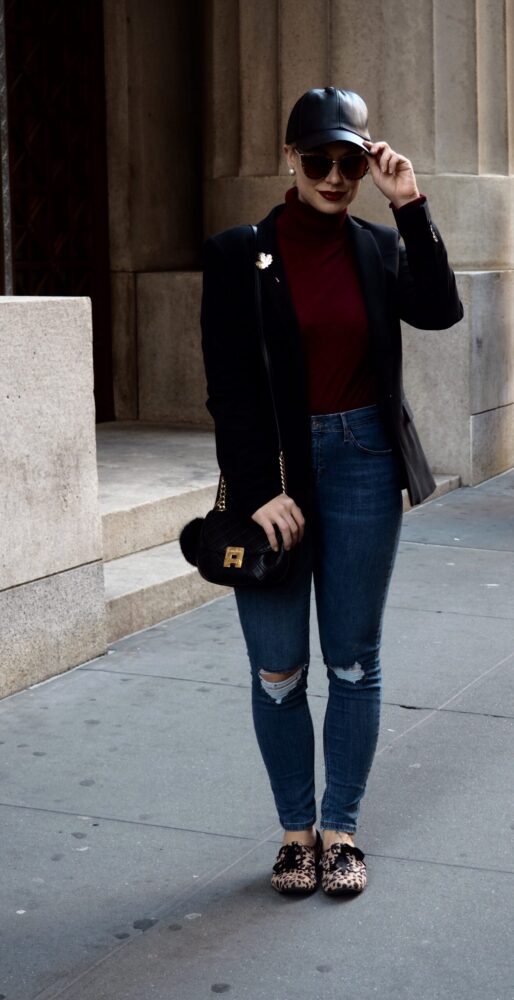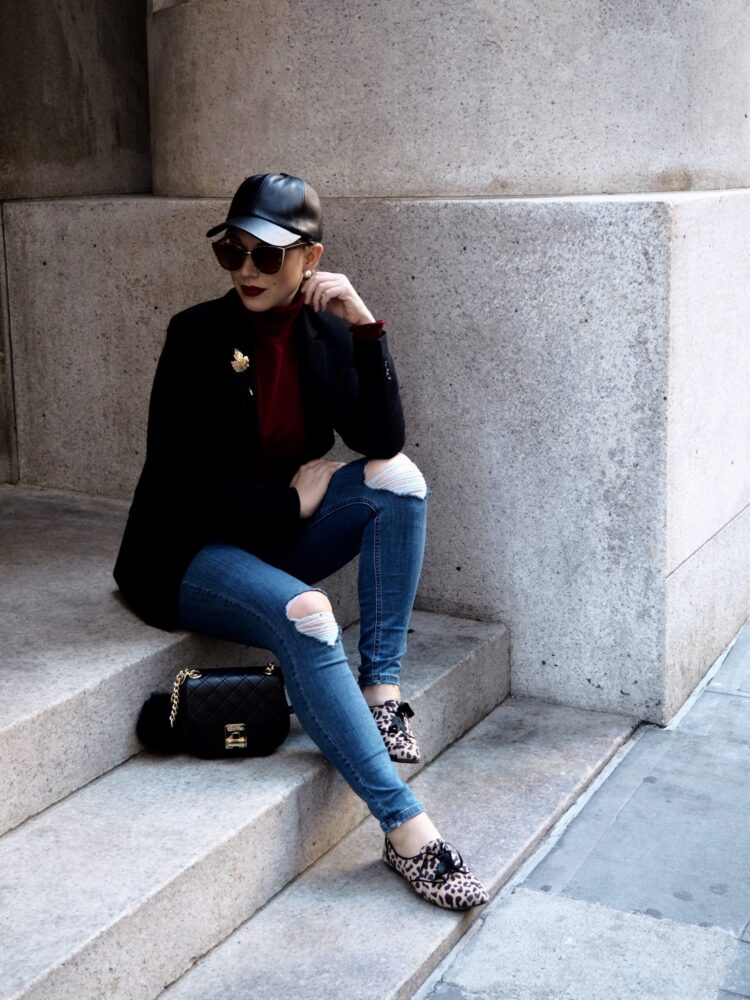 Have you been to New York? What are some of your favourite parts of the city? Share in the comments below <3
.
What I Wore:
Blazer – Banana Republic // Lapel Pin – H&M // Sweater – Zara // Jeans – Topshop // Shoes – Aldo // Leather cap – Honey // Sunglasses – Forever 21 // Bag – Calvin Klein // Earrings – Aldo
.
xoxo