I have a love/hate relationship with glasses. I love them on other people, hate them on me. I'm not talking sunglasses here.. I love those. Sunglasses hide your face which is great when you're hungover or didn't have time to put on makeup that day, and they're even better for outfit photos because you can't tell when I accidentally blinked mid-shot (which happens more often than you think). But sunglasses aren't what I'm talking about here… I hate myself glasses. Regular, everyday spectacles. While I think most girls look either super chic… I feel like I look like a weirdo in them. When I wear glasses I feel like I look lazy.. Like I couldn't have been bothered to actually try to put myself together that day. I feel like glasses distort my face and make it look a weird shape in pictures, which is probably completely irrational, but how I feel regardless. Honestly, I just don't feel like myself wearing them. I feel weird and like my face is trapped in something when I'm wearing them. Because I have so many glasses insecurities, will almost never see me wearing glasses out in public. And when I do people (my friends included) are always like "you wear glasses?", because seeing me in glasses is just not something that really happens.
So you might be wondering at this point, why, if I hate glasses so much did I do an entire outfit post wearing them? Well beyond the fact that I have three massive pimples right now (sad but true.. I broke out like a teenager this week due to stress)… I was recently talking to a friend about my glasses woes when I realized just how ridiculous I actually sounded. I realized then that this silly insecurity of mine is something that I need to get over. That there is nothing wrong with glasses, and as someone with a full blown near legally blind prescription… Loving myself in glasses is something that I need to learn to do. So here I am, putting it all out there on the table and posting myself in glasses. Do I love them? No (ok yes I love my glasses but just not on me). Do I hope I will one day? Yes. And if this means  I'm going to have to keep posting myself in glasses until I finally do love them on me… Well I guess that's just what I'm going to have to do.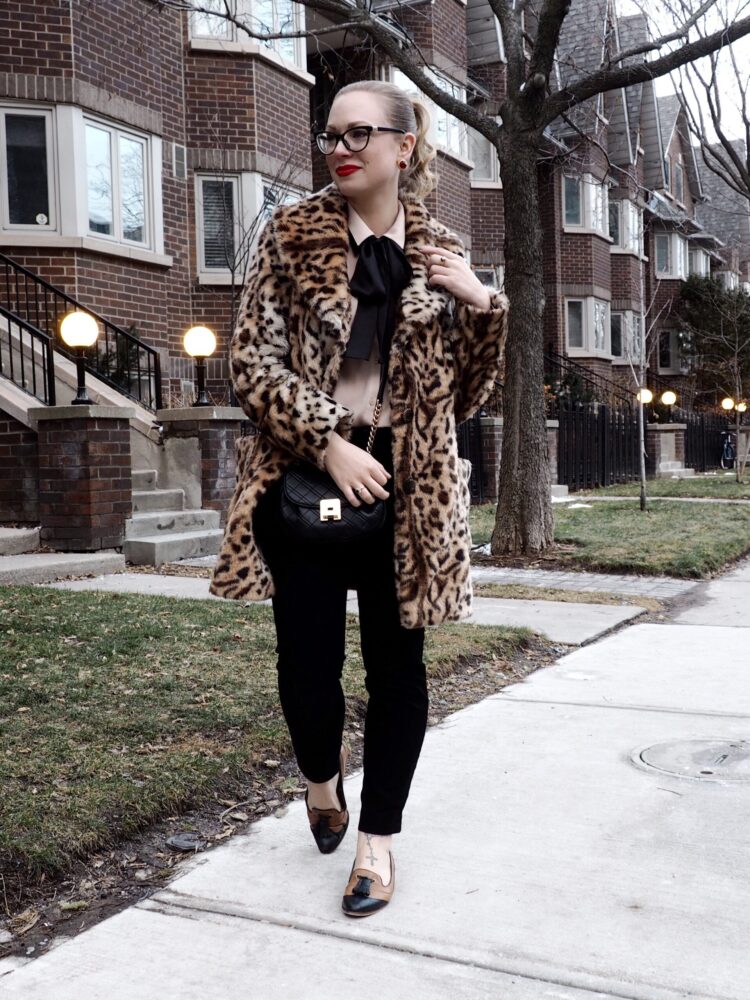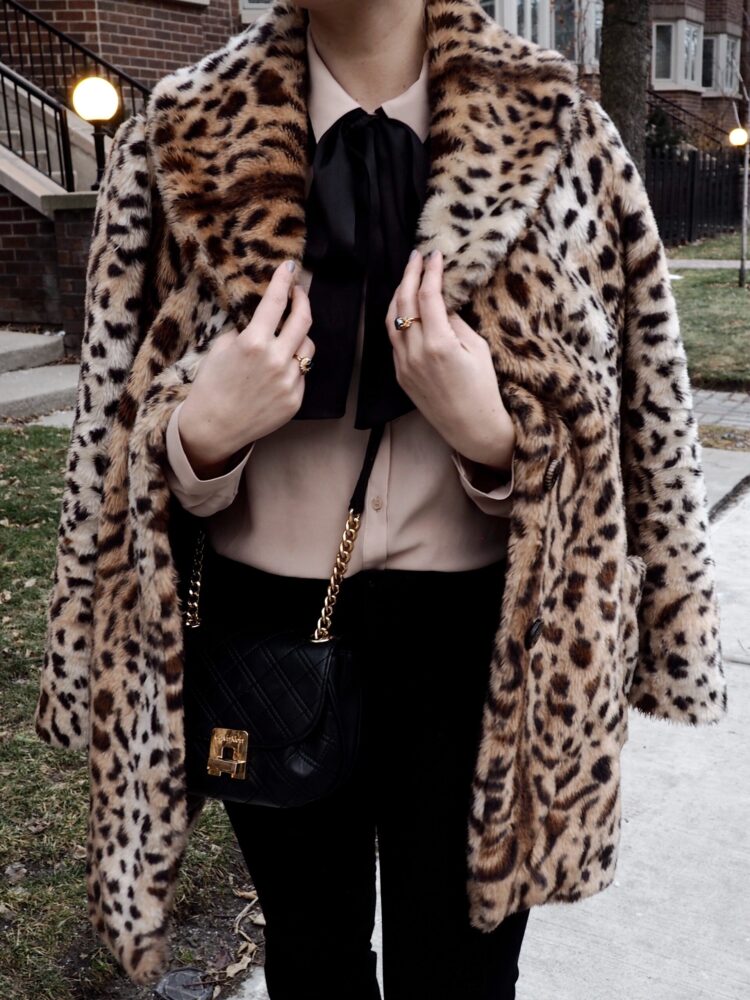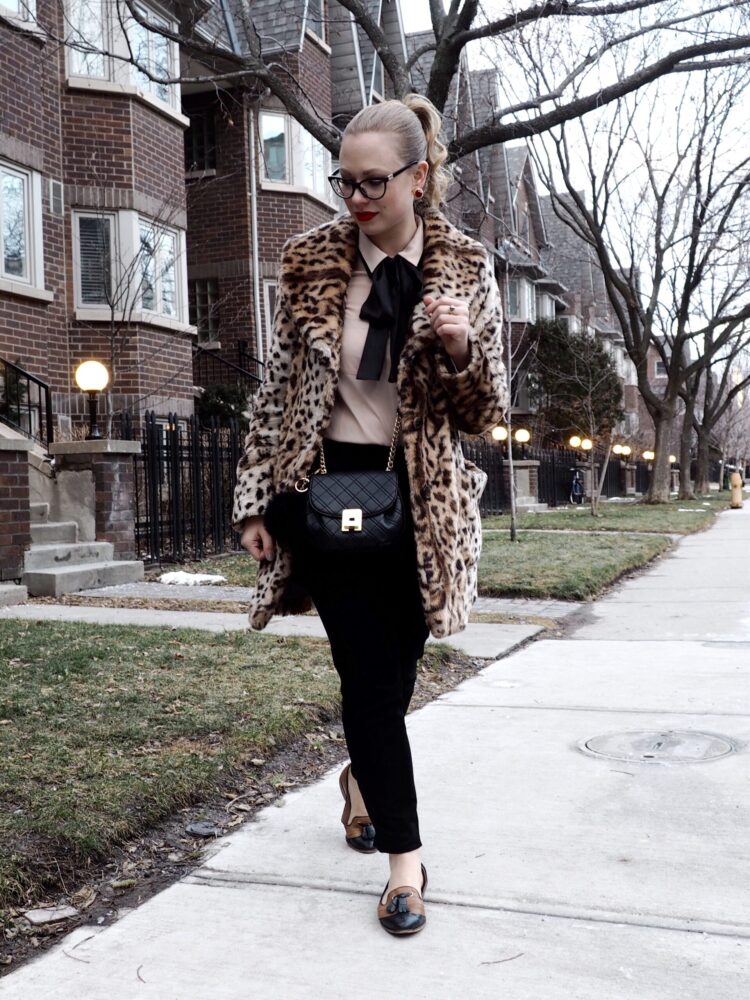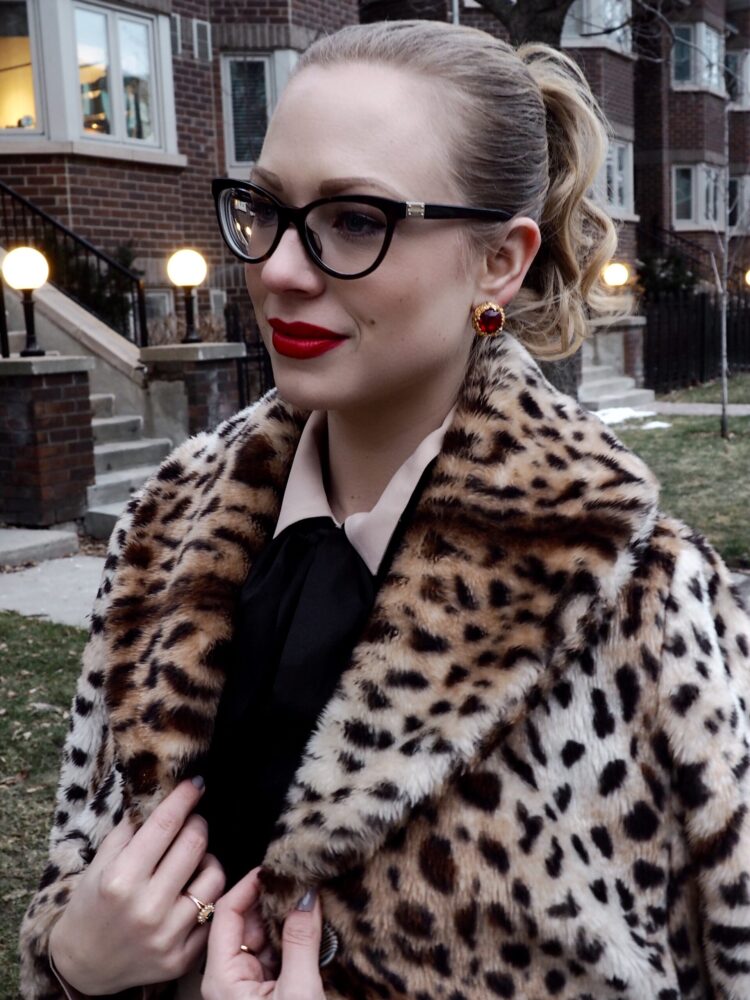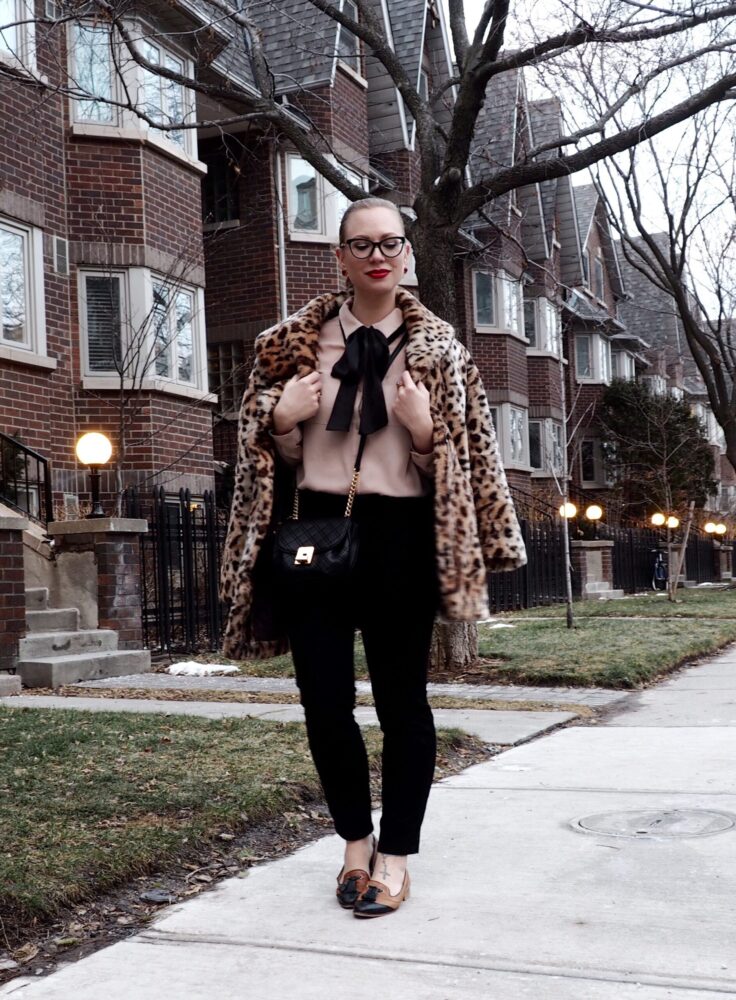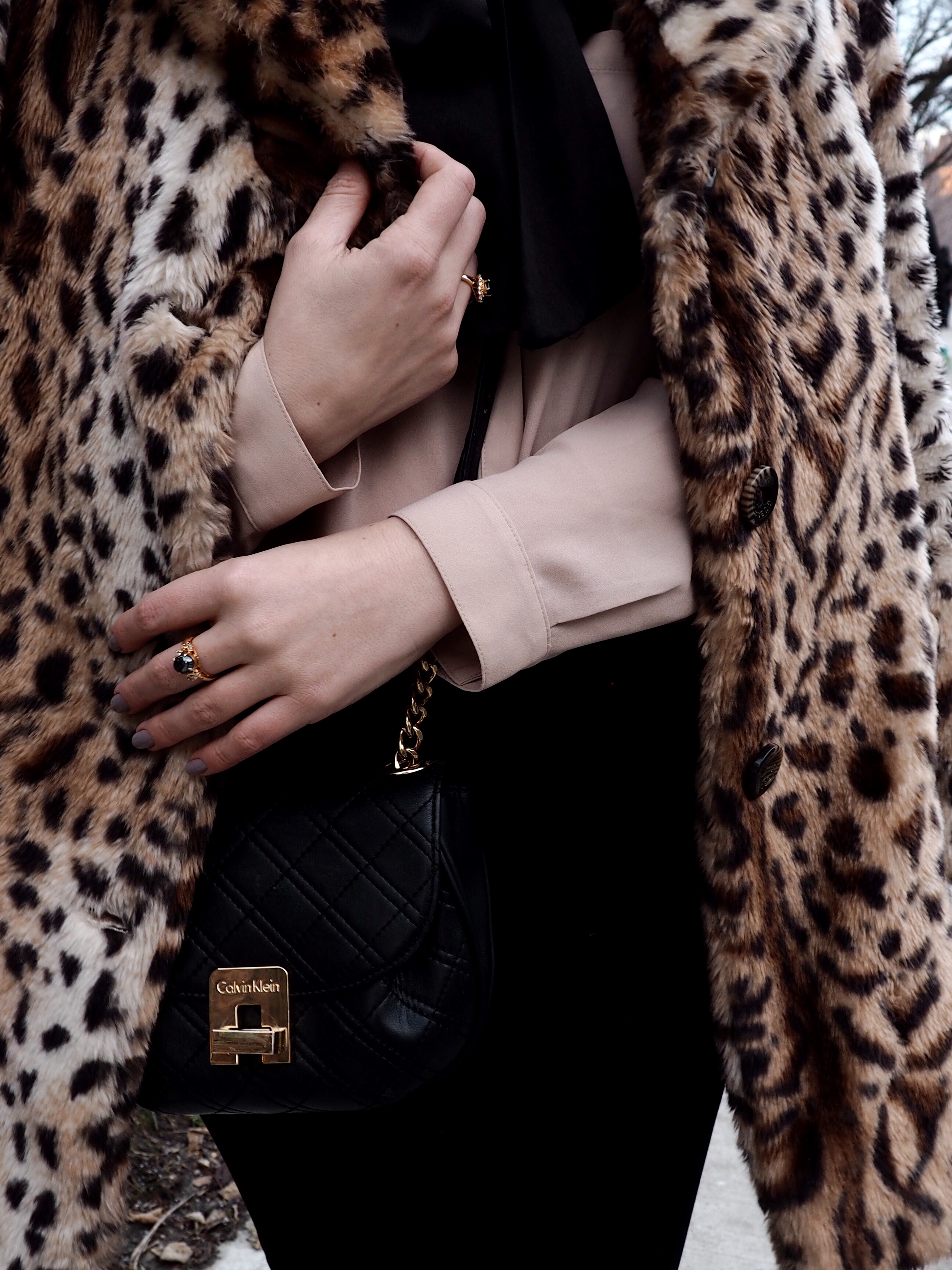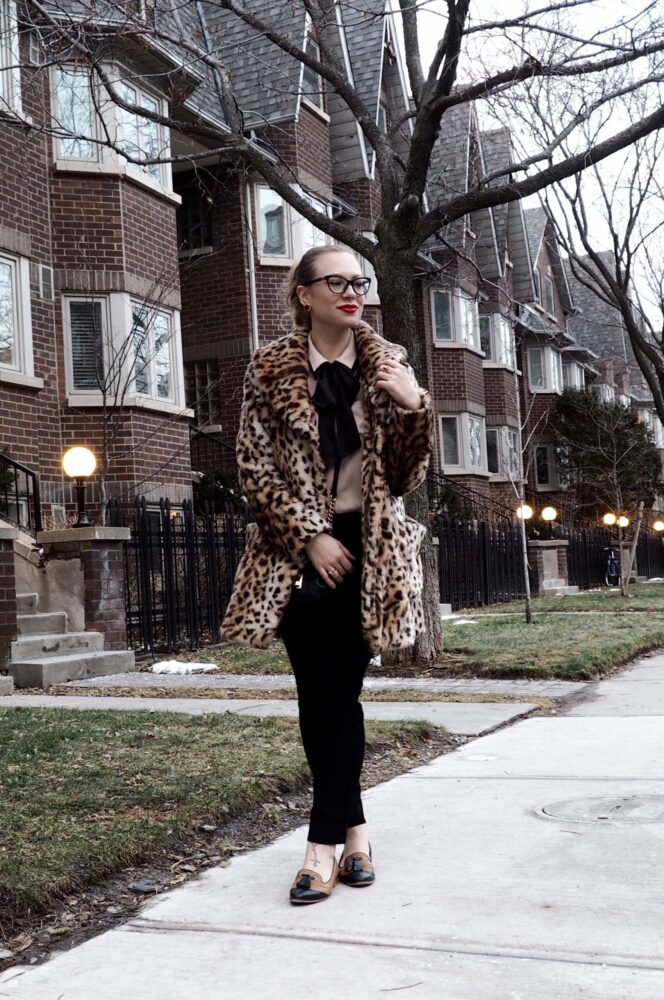 What I Wore:
Leopard Coat – Guess (Old – Also love this) // Blouse – Forever 21 // Satin bow – H&M // Dress Pants – Banana Republic (On Sale!) // Loafers – Zara (Old) // Glasses – Dolce & Gabbana // Purse – Calvin Klein
.
xoxo