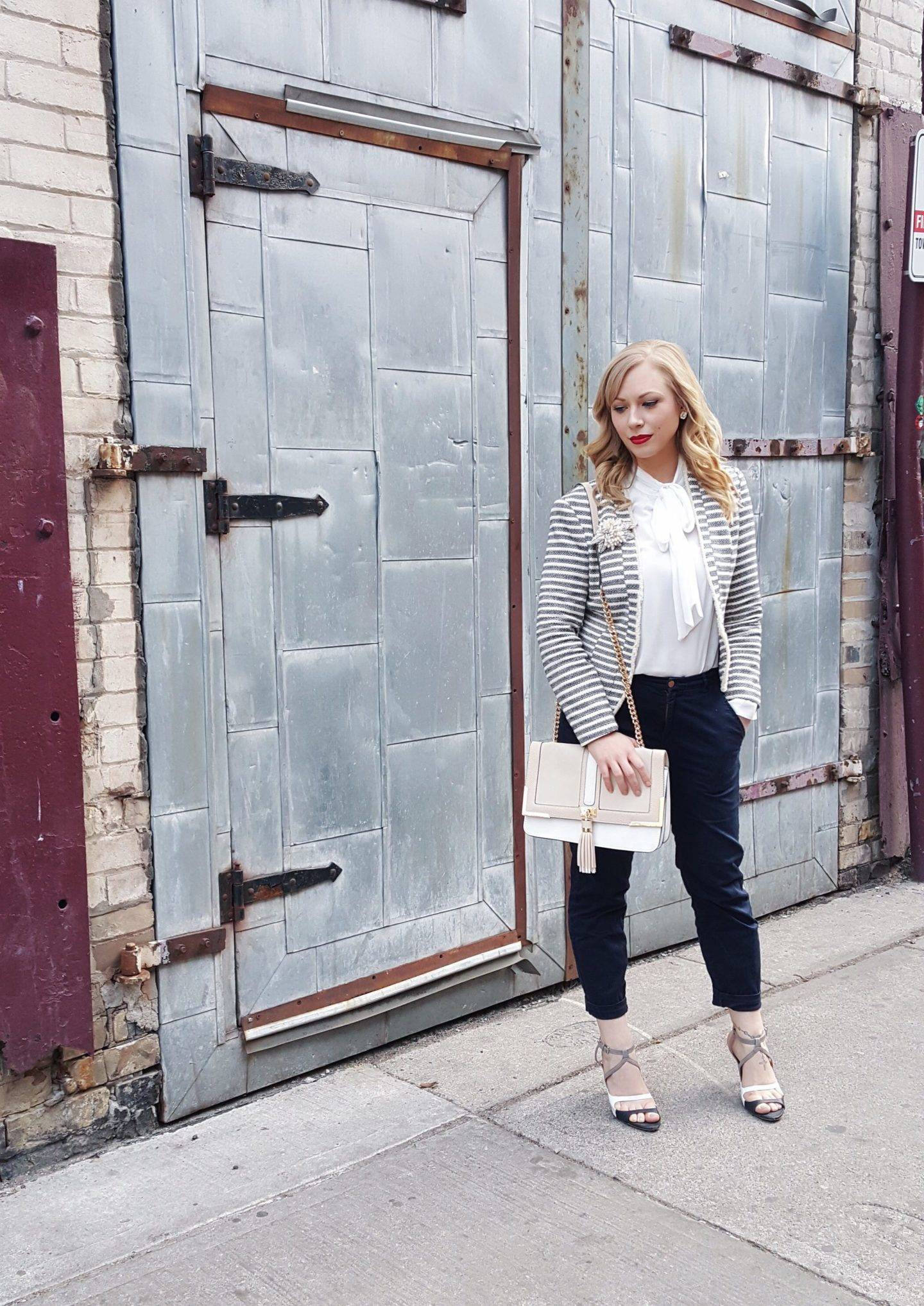 Coming off of a very relaxing weekend, I can honestly say the only thing blue about this Monday is my outfit. I spent the weekend shopping for patio furniture, setting it up (not so relaxing), and completely re-organizing and de-cluttering my place. And I can't believe just how happy and excited it all made me. Who would have thought a trip to Ikea would make me feel as pumped up as a night out at the club used to? Apparently I have officially reached old & lame status. Read on for more…
Does anyone else get way too excited about interior design and home decor? I swear I could spend hours upon hours (and I definitely have) browsing pinterest, blogs, and store websites carefully planning out how I want to furnish and decorate my place. Being that I haven't been here that long (and furniture is expensive) there is still so much I want to do and I have this elaborate vision in my mind that I can't wait to execute. I love going to home stores and coming home with something new, even if it's just a little trinket for the book shelf or tool for the kitchen.
On top of being excited about my new patio furniture, I'm so happy I finally wear this H&M blazer I got on my recent trip back home to Edmonton. Unfortunately the weather hasn't been the greatest lately in Toronto so I wasn't able to wear it until recently. I love the stripes, material, and the structure of it. It's got a sort of Chanel-y, preppy, almost nautical vibe to it. It's a great spring/summer piece that can be dressed up or down. And I got it on sale for an unbelievable $30. WHAT? I know. The starving artist in me screamed with joy when I saw the price tag. I paired the blazer with a soft, white pussy bow blouse from Zara and some navy slacks. The shoes are a favourite of mine purchased last year at Zara, which I don't get to wear nearly as much as I would like to.  I love the combination of navy, grey and white. I usually struggle with strappy shoes always being uncomfortable but these ones I can easily wear all day which is always an added bonus.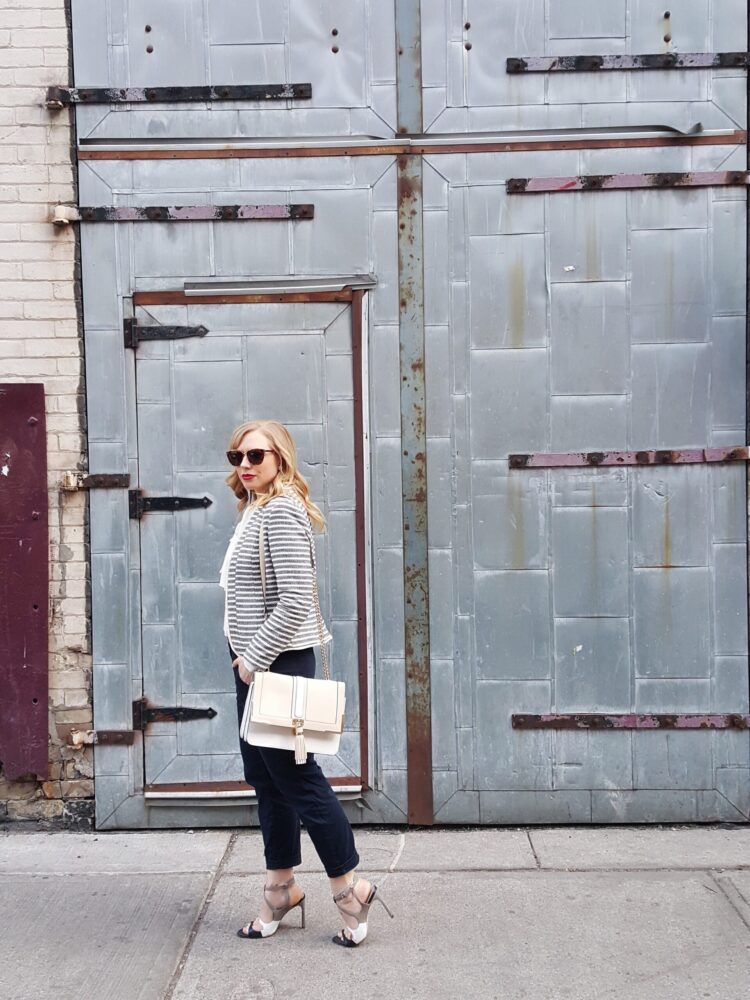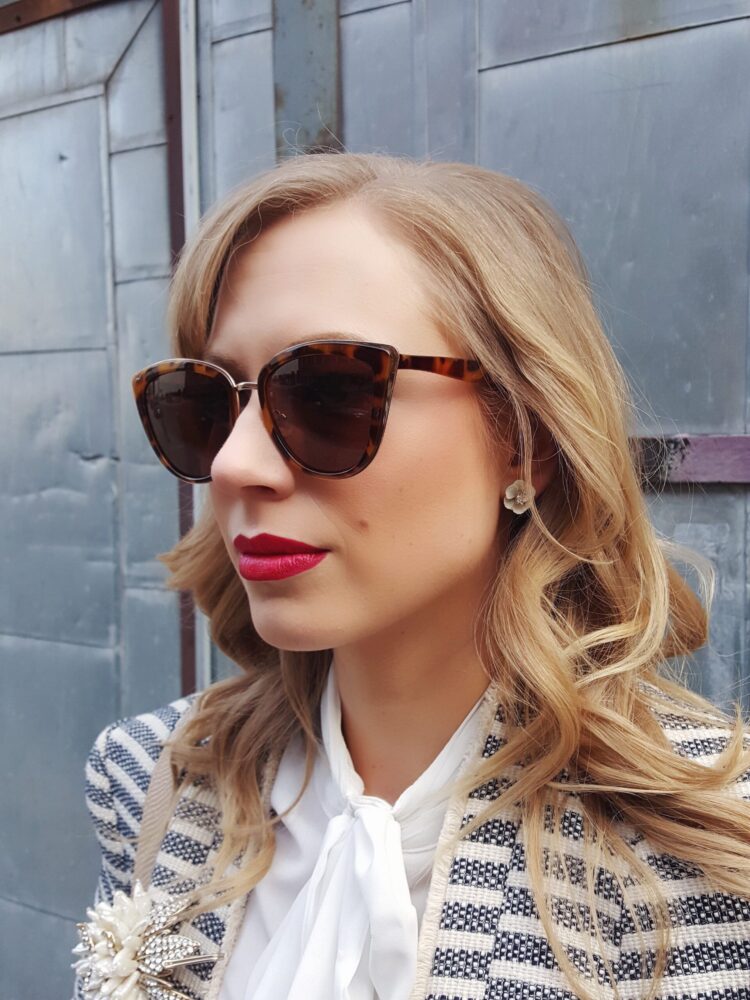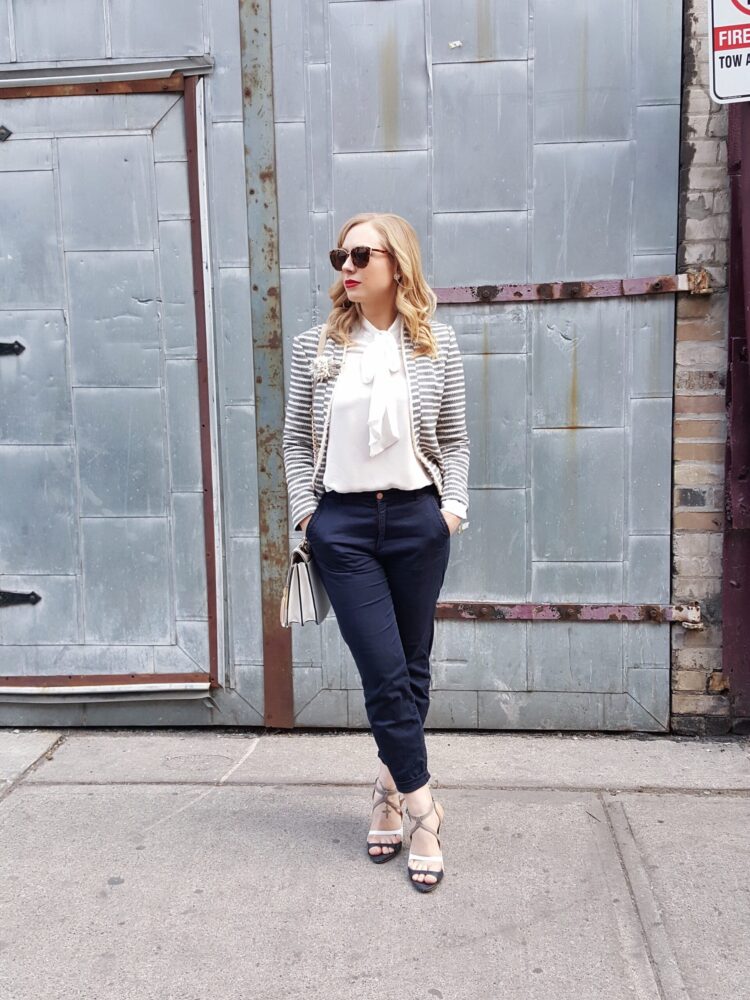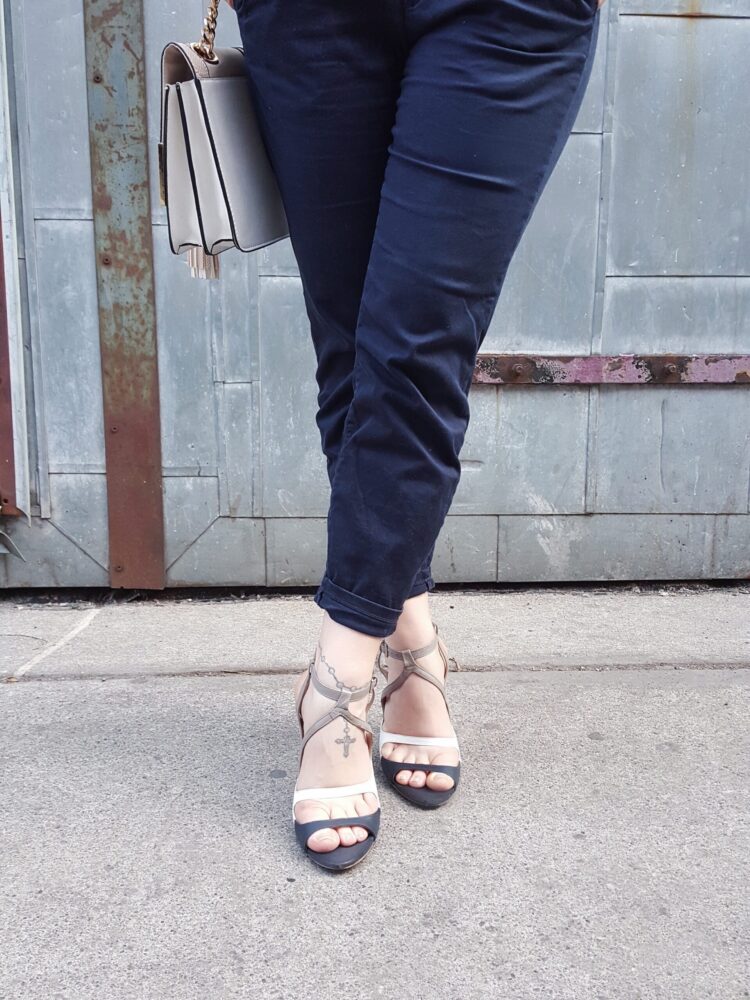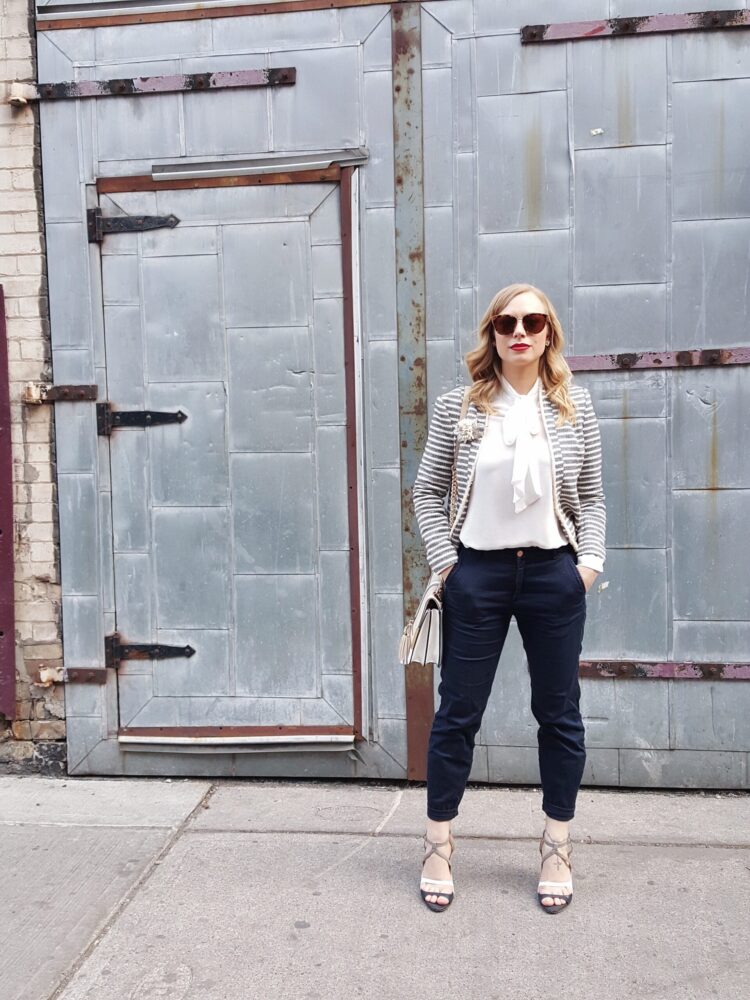 My brother and his wife are visiting from Edmonton and will be arriving tomorrow. I love going back home to visit everyone, but there is something special about family & friends coming out here and getting the opportunity to show them the city that I now call home. Any ideas on where I should take them?
What I Wore:
Blazer – H&M // Blouse – Zara // Pants – H&M // Heels – Zara // Bag – Aldo // Earrings – Aldo // Brooch – BCBGMaxazria // Sunglasses – Over the Rainbow
Wishing you all an easy Monday 🙂
xoxo

All photos taken with the Samsung Note 5