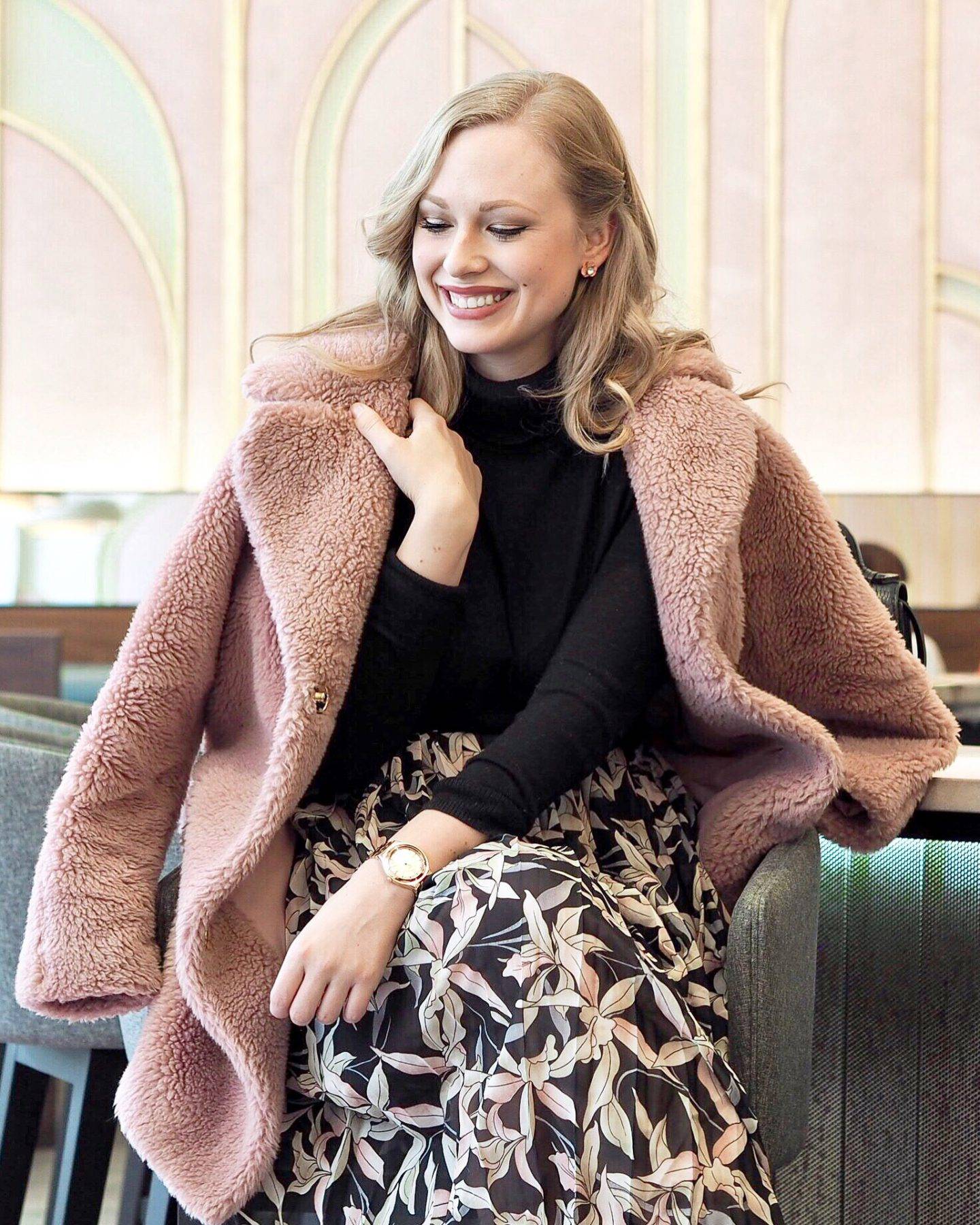 I've been silent since November 2nd and while I'd be lying if I said the massive backlog I have of unfinished blog content hasn't stressed me out, I can promise there is a very good reason for it. It was only a couple posts ago (here) that I told you all about my condo hunting woes, and I'm happy to report that we finally found one! While this is one massive weight off my shoulders, with it has come the all too fast approaching reality that our moving date is on the horizon… less than two weeks away in fact. What this has meant is that all of my free time as of late has been devoted to prepping for the move. From booking the movers, to changing insurance, sorting through my belongings, selling what furniture won't work in our new place, and of course the dreaded packing. I've quickly come to realize through this process that it's absolutely astounding the amount of 'stuff' you can fit in a tiny 750 square foot condo, and that packing up our lives is going to take a hell of a lot longer than I wanted it to. For that reason I will be keeping this post short and sweet, but I just couldn't go any longer without sharing anything with you guys!
I shot these photos awhile back at Oretta, a beautiful Italian restaurant here in Toronto. Lately I've been on this shooting at pretty restaurants kick, probably because I want to avoid the cold of shooting outside (can you blame me?). I've been really excited to share these with you for two reasons: first, almost my entire outfit is from Winners (except the jacket and purse) and every item is $40 and under (including the pink velvet booties!). I seriously believe you can find the best stuff at Winners, you just have to take the time to look. Second, I've been waiting ages to share my new rose gold Swatch watch with you! I've never really been much of a watch person, but since I received this beautiful rose gold Swatch watch I've been wearing it almost daily. If only it could buy me a little more time to get all this packing done…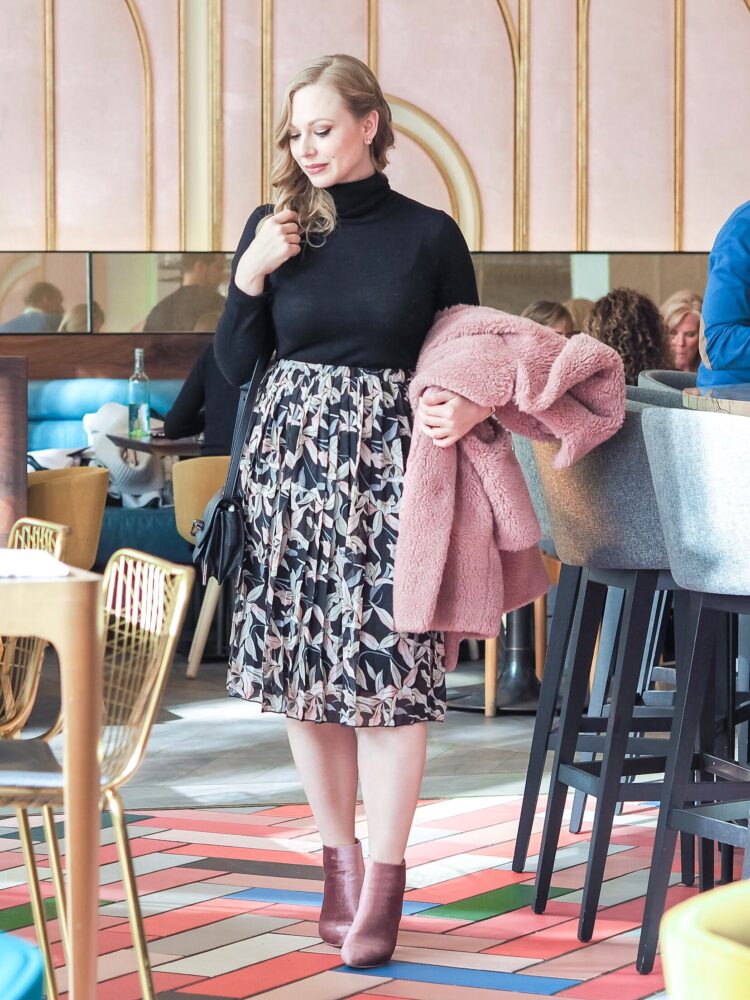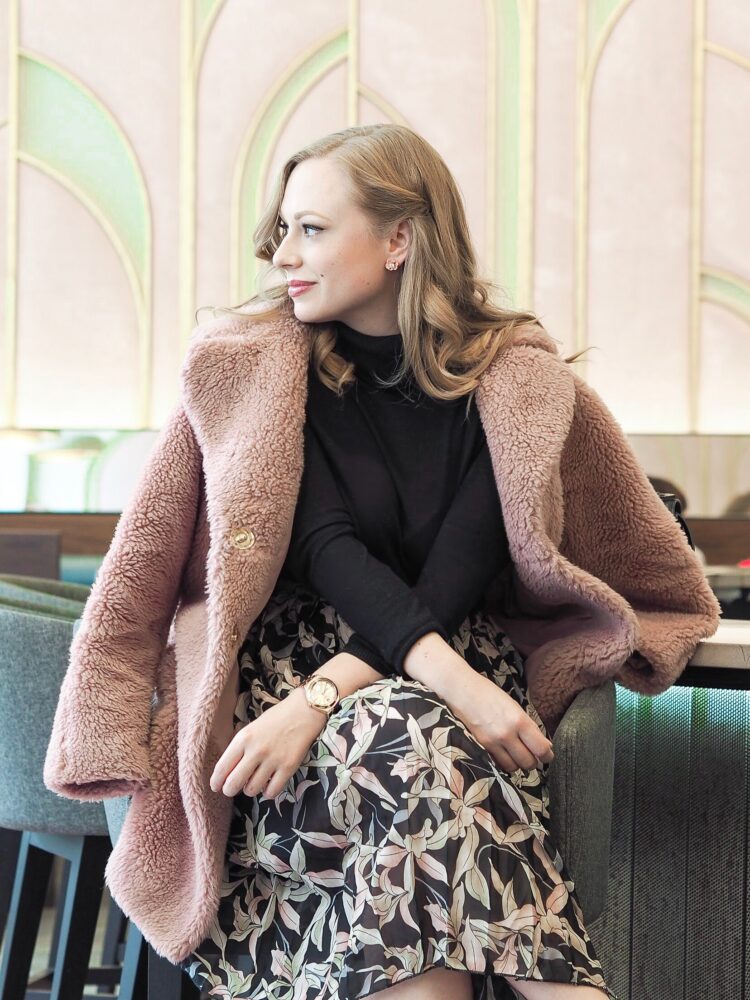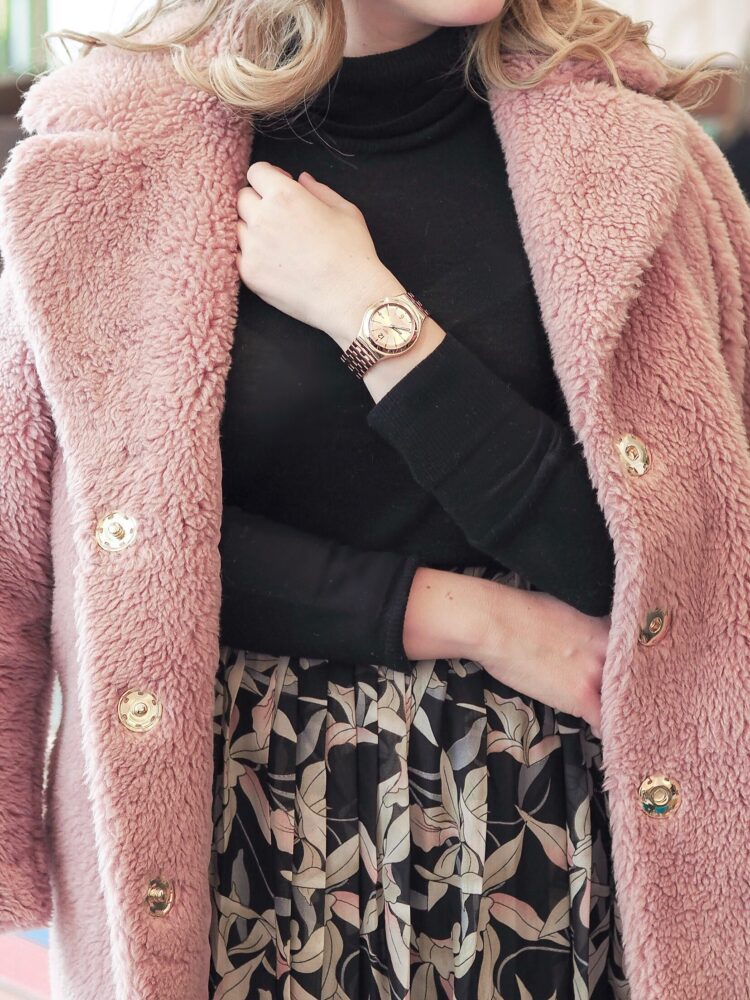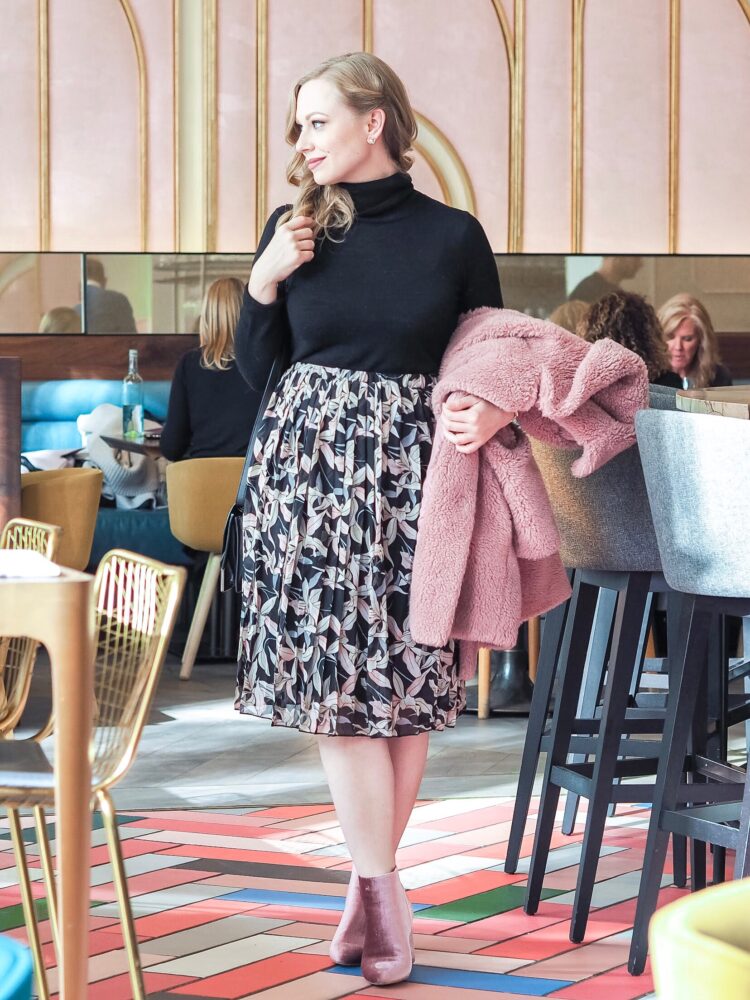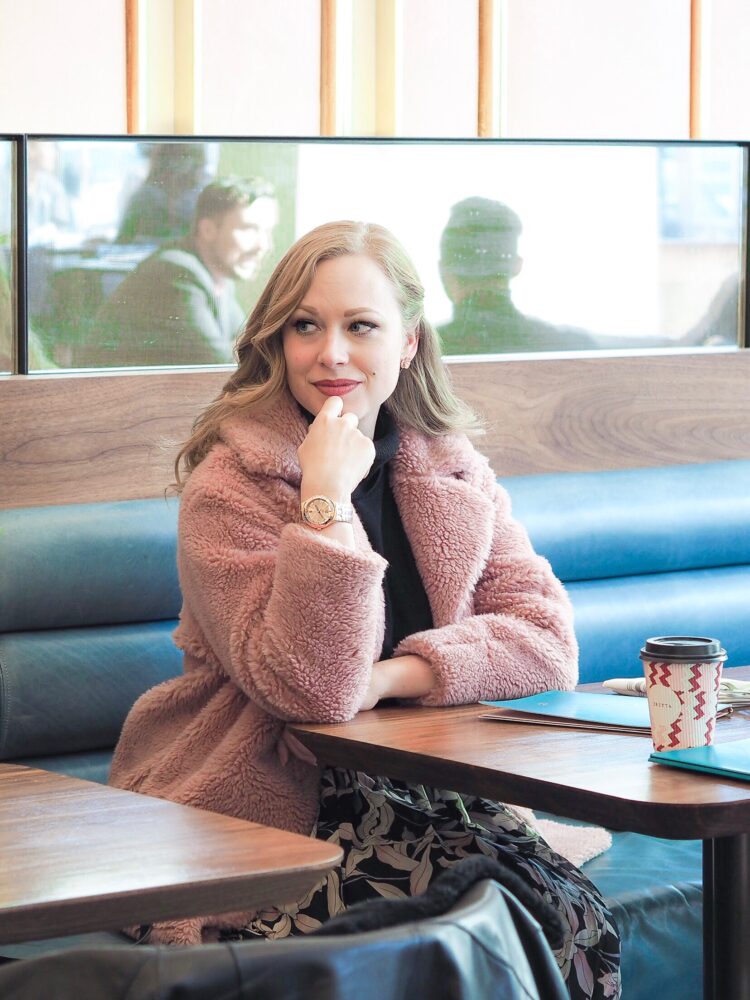 What I Wore:
Skirt – Winners // Sweater – Winners // Coat – Topshop (Similar) // Velvet Booties – Winners // Watch – c/o Swatch // Earrings – Aldo
.
Wishing you all a happy Tuesday <3
.
xoxo