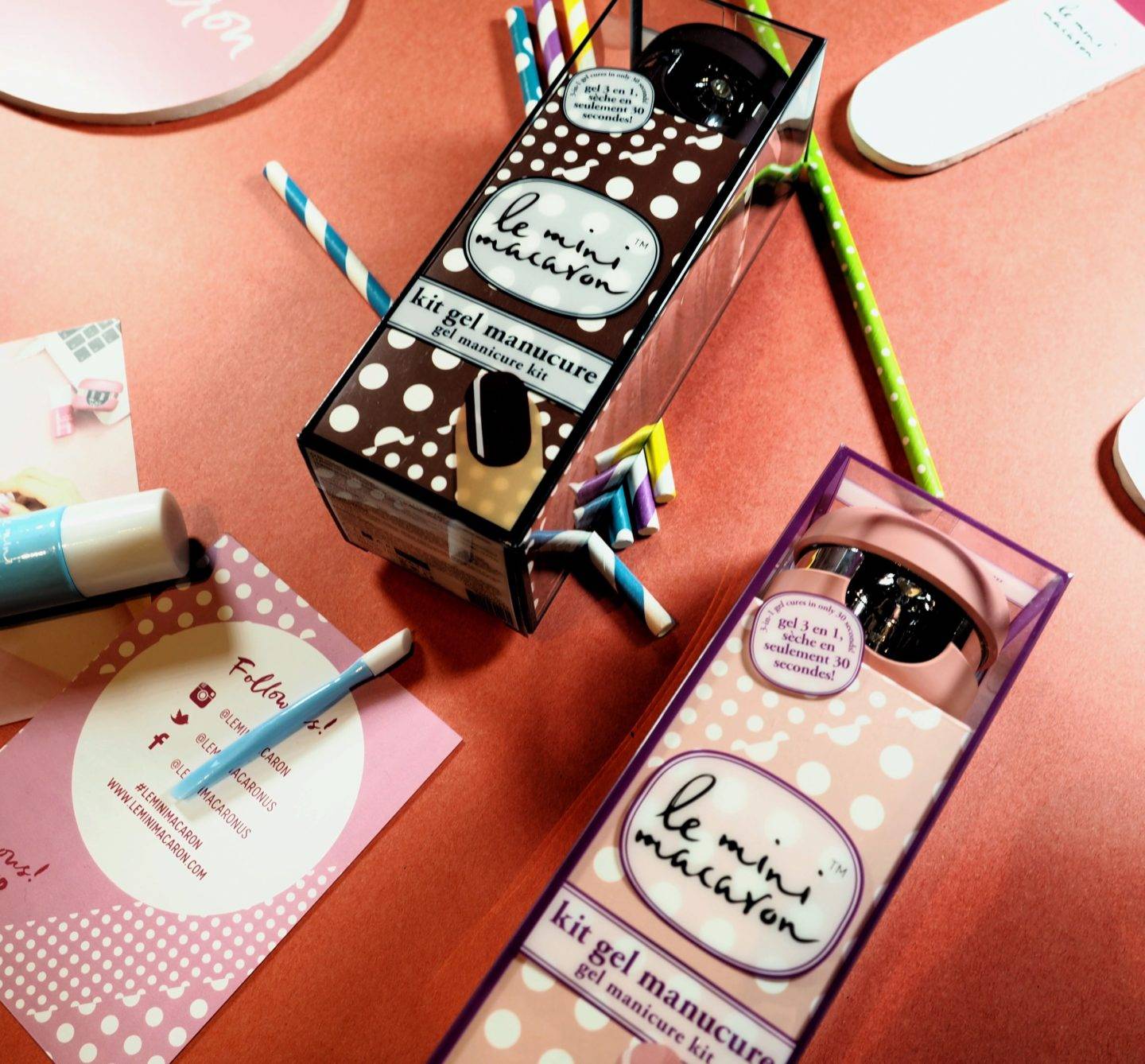 I'm obsessed with everything french inspired, especially when it involves macarons.. So when I got the opportunity to check out Le Mini Macaron at their official preview here in Toronto, I was over the moon. Le Mini Macaron is a brand new to Canada, fast and easy travel sized macaron shaped mini gel nail kit that's as functional as it is adorable.  Being someone who already uses the Sensationail at home gel nail kit, I was a little skeptical at first on just how fast and easy this kit could be. Sensationail, which I do still love, is a lengthy process that involves multiple steps and demands almost an hour of my time every time I want to paint my nails. So you can imagine how skeptical I was of such a tiny, compact gel nail kit. If the light can only do one finger at a time, how exactly was this supposed to be a fast, let alone easy process? I was pleasantly surprised.
The gel nail polish was so easy to apply, and each coat took only 30 seconds to completely seal. Depending on how dark you want the colour, it only takes 2-3 coats and lasts 7-10 days before it starts to chip (and only slightly!). The mini macaron LED light is completely portable, and has a USB plugin as well as a wall plug in so it's great for travel. I did my nails with 3 coats and the process took about 20 mins total. My nails looked amazingly shiny and like they had been professionally done. The gel nail remover pads are also really easy to use. I found this out all too quickly when I realized when I got home from the preview (and right after I painted my nails) that I was working on Reign the next day and had to take my nail polish off.. sigh. Even though I had just applied the gel nail polish that day it was easy to remove with the gel remover pads. Each kid comes with 10 remover pads (enough for 1 full set removal), and packs of 100 remover pads are available for only $16.
The best news? The macaron LED light is magnetic and can be opened up so that it gets your toes too.. How functional!!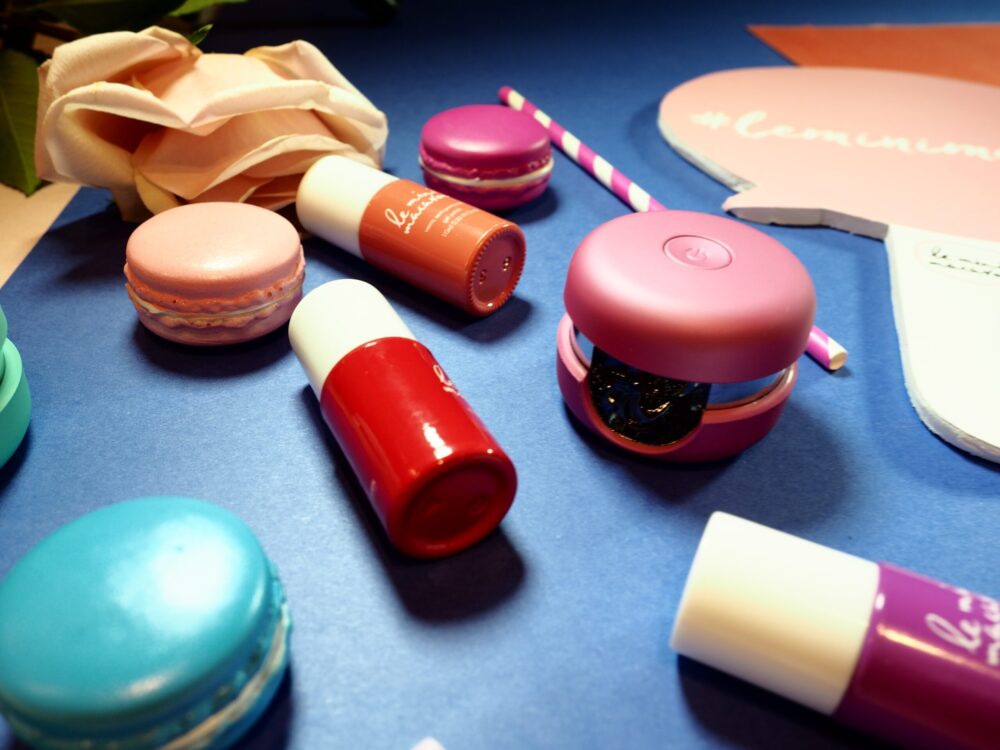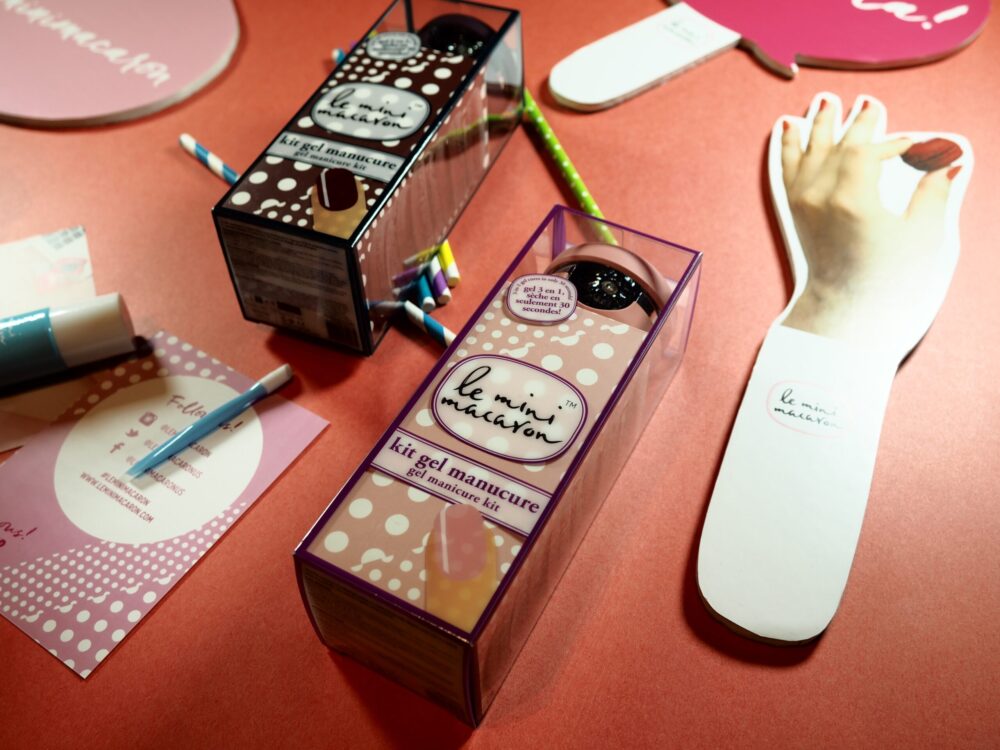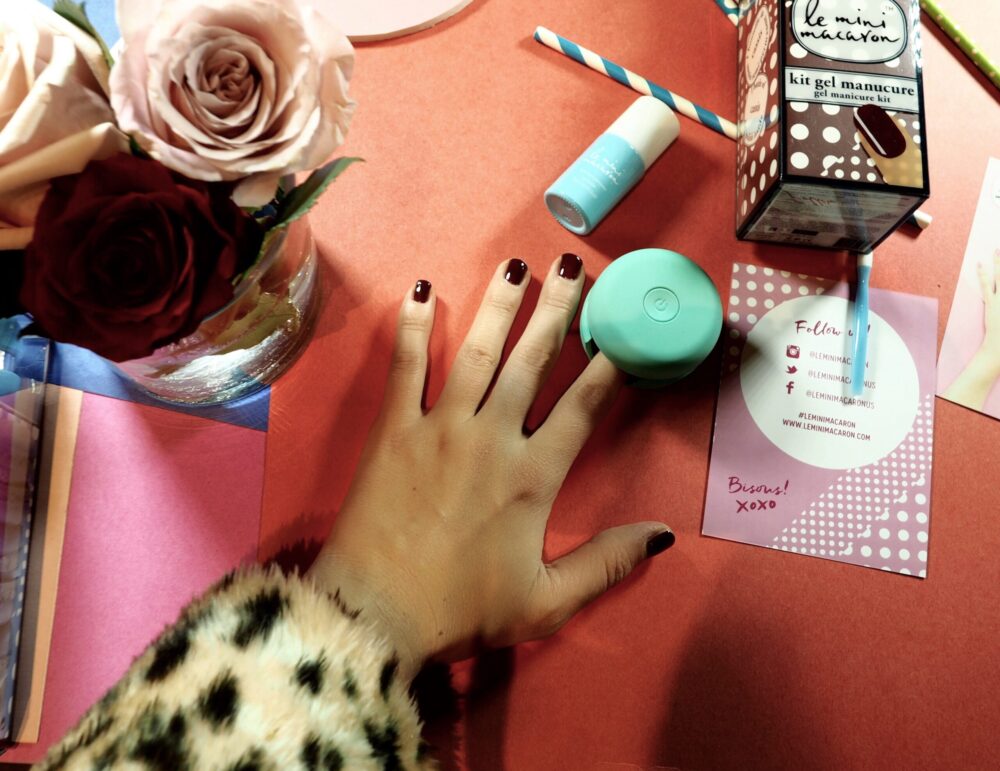 Overall I was SO impressed with Le Mini Macaron. Not only is it absolutely adorable, but its so easy and gives you a really professional looking at home gel manicure. Le Mini Macaron comes in 8 adorable colours (with a matching nail polis) available as of November 1st at Hudson's Bay. Each kit includes the following:
1 cuticle stick
1 nail file
10 remover pads
Mini Macaron LED lamp 110V – 240V
Detailed instructions
Matching gel nail polish
Additional kits of 3 different coloured polishes are also available for $25 a pop. I can't think of a better gift idea for all the girls in your life this holiday season.. and at only $45 a kit it's so affordable too!
Shop le Mini Macaron at theBay.com here!
xoxo