Shoes – Lacoste // Jeans – Material Girl // Shirt – H&M // Sweater – H&M // Hat – Zara // Bag – Guess // Earrings – J.Crew
As much as I truly believe a killer pair of heels can make a girl feel like a million bucks… living in a city where you either walk or take public transit everywhere has given me a new appreciation for flat footwear. Comfortable shoes are a serious must when you plan to spend the day running around through the streets of downtown Toronto (or any other major metropolitan city). I suppose heels wouldn't be such a bad choice if I actually took the train or streetcar, but I think the excitement of finally living somewhere that I actually CAN walk this much in hasn't quite worn off so I have literally been walking everywhere. No matter the distance.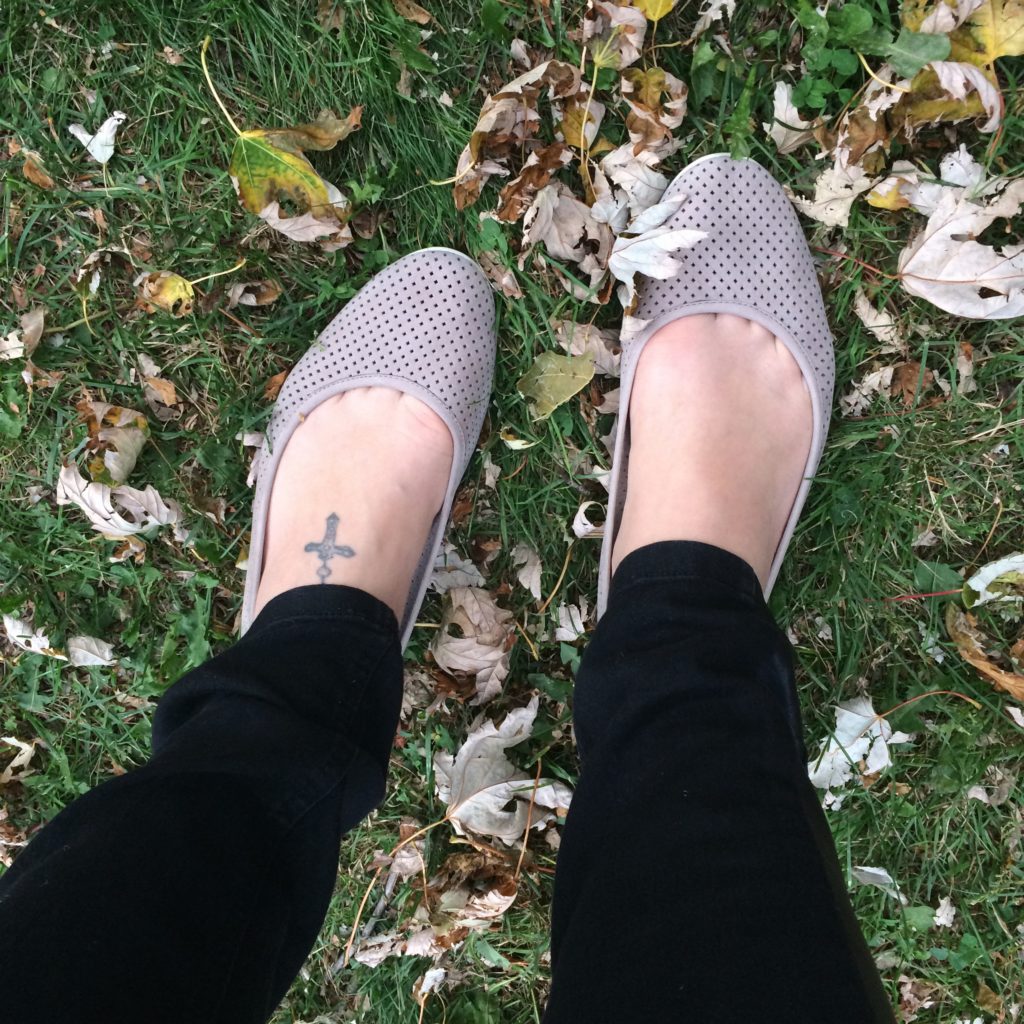 That being said I was super excited when I received this pair of grey suede ballet flats from Lacoste. Never having been the type of girl to buy shoes for their comfort level, the selection in my closet is minimum and the need was definitely there. On these shoes particularly, I love the mix of the girly silhouette of a classic ballet flat with the sporty aesthetic of the grey perforated suede. I also love that they're light grey making them a versatile neutral that's a little more fun than your basic black.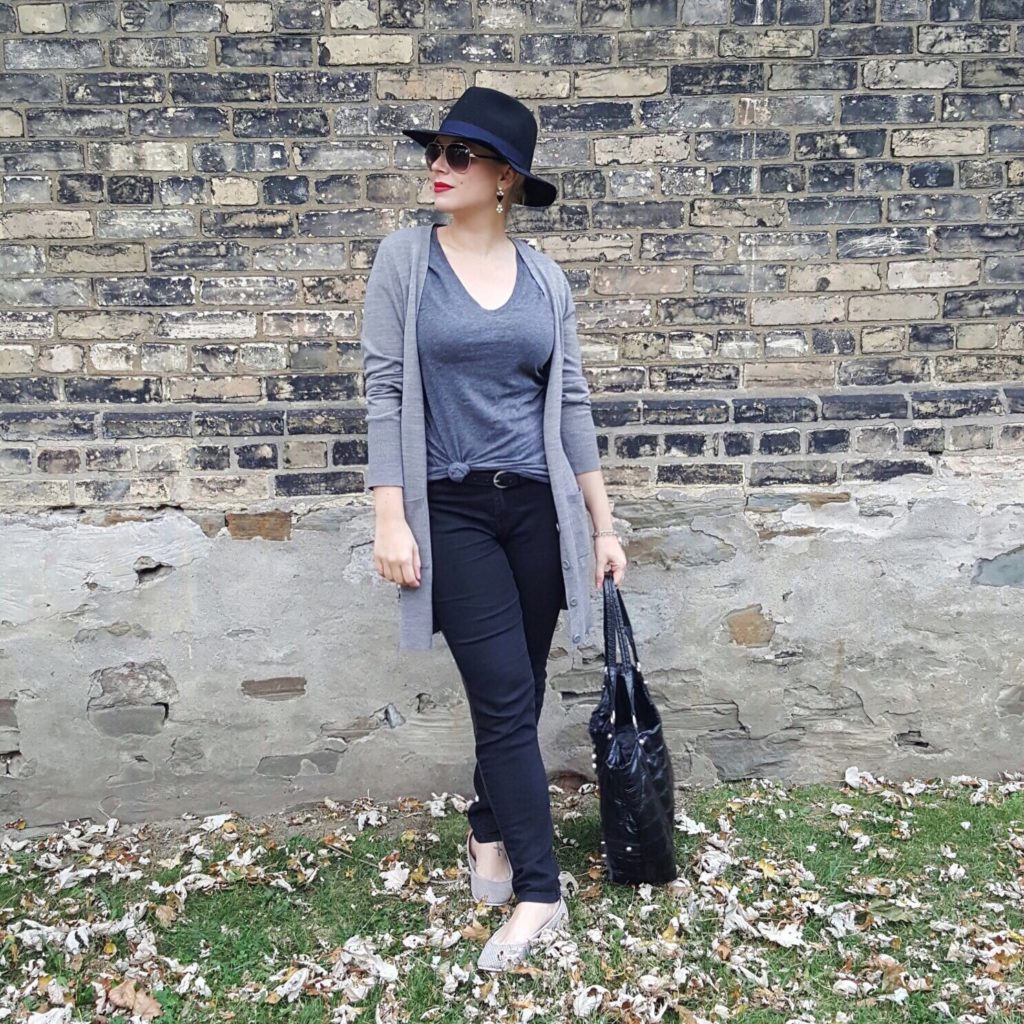 It didn't take me long to realize that not only are these shoes cute but they're also incredibly comfortable. I knew heading out to meet a friend for coffee (a casual 30 minute walk) in a pair of shoes I have never worn before was risky. I can't even count how many times I've gotten blisters trying to break in a pair of shoes.. even my Converse caused me blisters before I broke them in. On top of that I always find ballet flats are the worst to break in. But of course I decided to take the risk anyway. After walking around at a steady pace for over an hour I remained blister free and comfortable and I can say Lacoste pleasantly surprised me. They definitely know what they're doing when it comes to comfortable & fashionable footwear.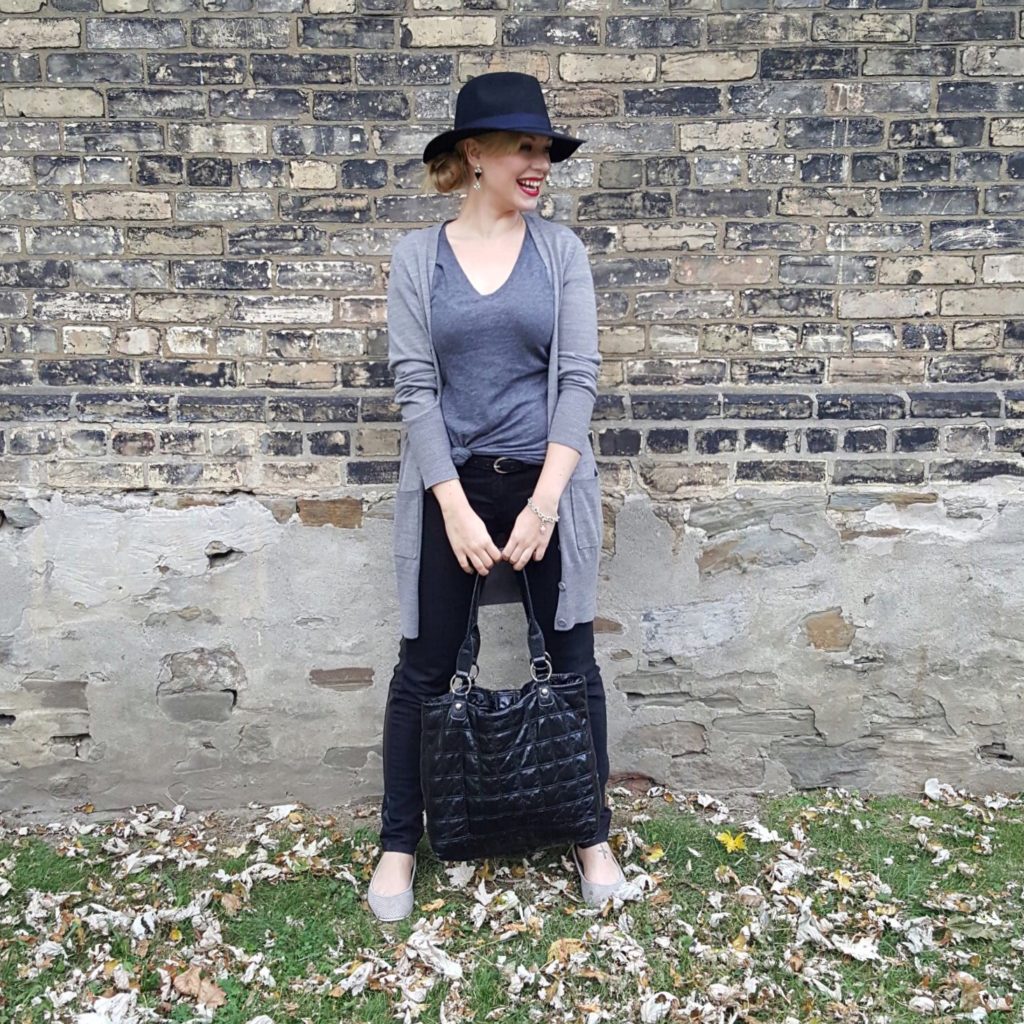 Unfortunately with winter fast approaching (gross) and the delicate nature of the suede I only have a minimal amount of time left to wear these before I'll have to retire them to my closet. On the bright side, I can't wait to pull these out next summer and pair them with a tennis skirt and polo (Lacoste of course!).