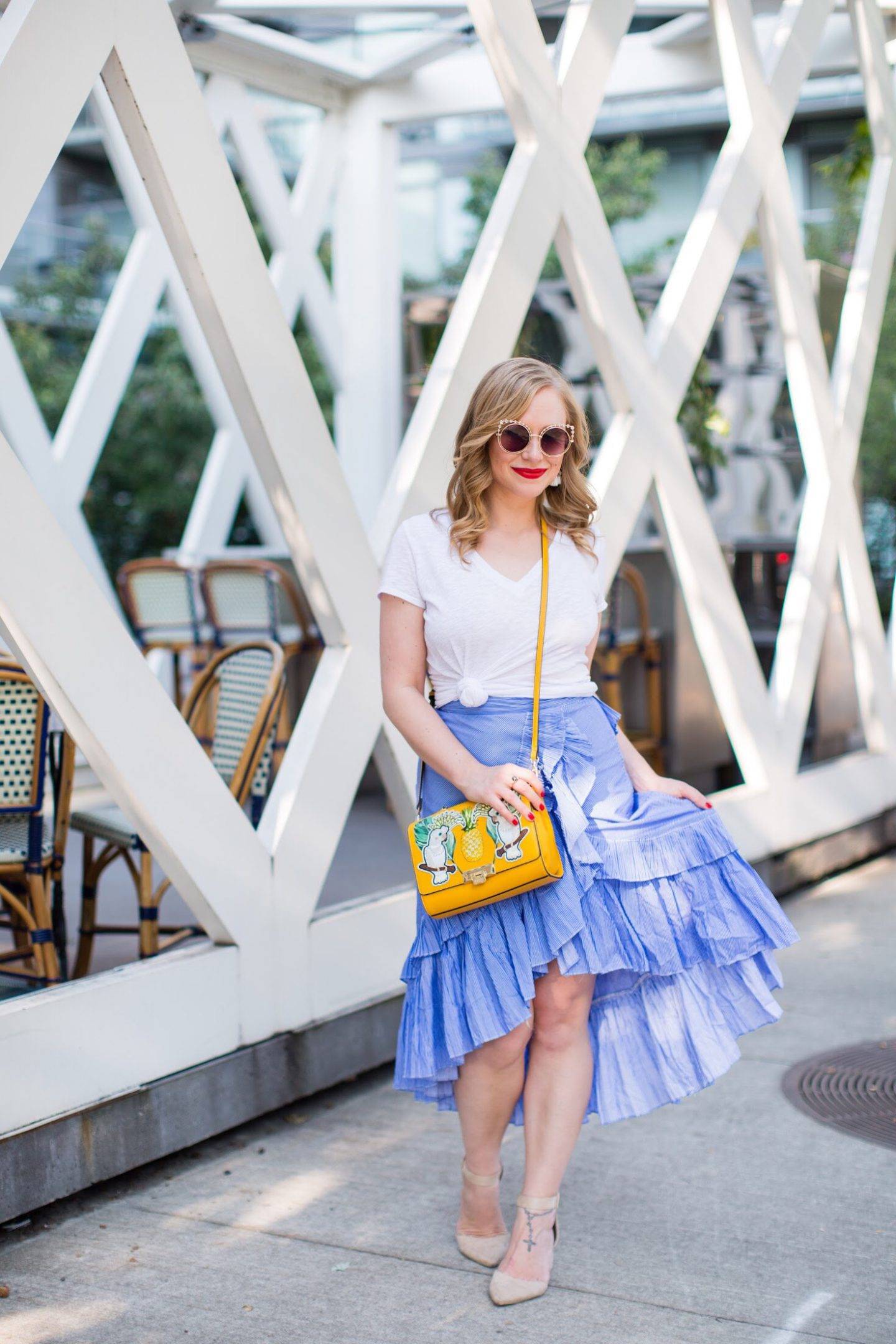 I'm holding onto every last drop of Summer. Don't get me wrong, I love Fall… I love everything pumpkin spice, being wrapped up in the softest knits and blanket scarves… I love the fashions, the deep and rich autumn colors, the layering, the boots.. But what I don't love is knowing that Winter is just around the corner. So, I'm going to hold onto every last drop of Summer I can hold onto. When the weather hits over 20 degrees I'm going to prance around outside in the brightest of colors, the ruffliest of skirts (is that even a word?), and keep using my favourite tropical bag. I'm going to keep wearing my tassel earrings, accessorize with pineapples instead of pumpkins, and wear a sun hat just because. After all, Summer just wasn't long enough this year in Toronto. So when the temperature drops down to 15 and the sun hides behind the clouds, I'll get out my leather coat and fall florals and indulge in everything Pumpkin Spice.. But on days like today you can expect to find me frolicking around in my own little tropical paradise, in complete denial that it's October.
Speaking of frolicking around, how ADORABLE is this skirt? Whenever I put it on I feel like I can't even just walk, it was made to frolick and twirl in. I love the tiered ruffles that gives it a sort of girly & whimsical vibe. I paired the skirt with a simple classic t-shirt that I knotted at the front to in order to make it more of a cropped length. Keeping it simple on top really dresses the skirt down for a daytime look… but you can totally pair it with a silk cami or an off the shoulder bodysuit for more of a nighttime look!
I had so much fun shooting this look with Eryn Shea of Eryn Shea Photograpy. She reached out to me a little while ago saying she was going to be in Toronto and wanted to see if I wanted to shoot together. I'm so glad we were able to schedule a shoot even though it was right smack dab in the middle of TIFF.. the photos all turned out so gorgeous and I was completely blown away by Eryn's work! Although I usually just have my friends & family take my photos, it was truly such a special experience to get to work with a professional photographer. Here's hoping I'll be working more with Eryn in the future!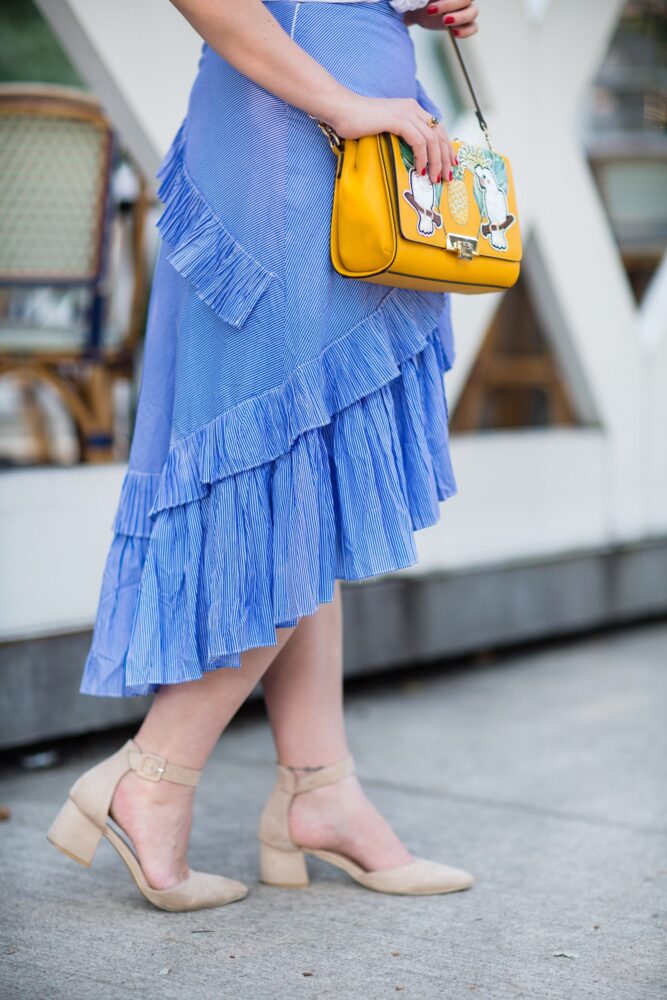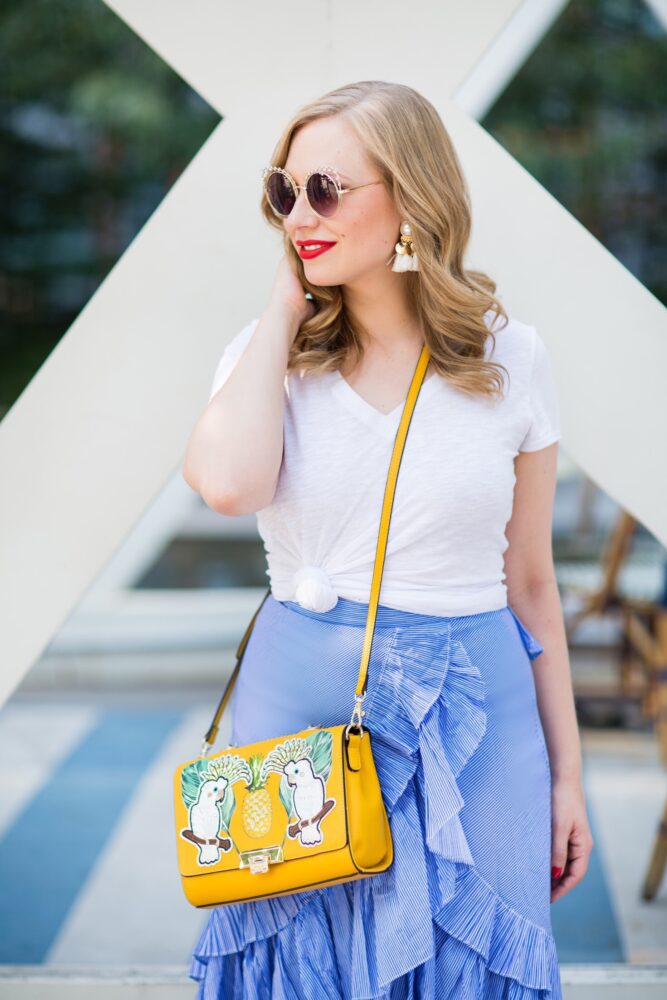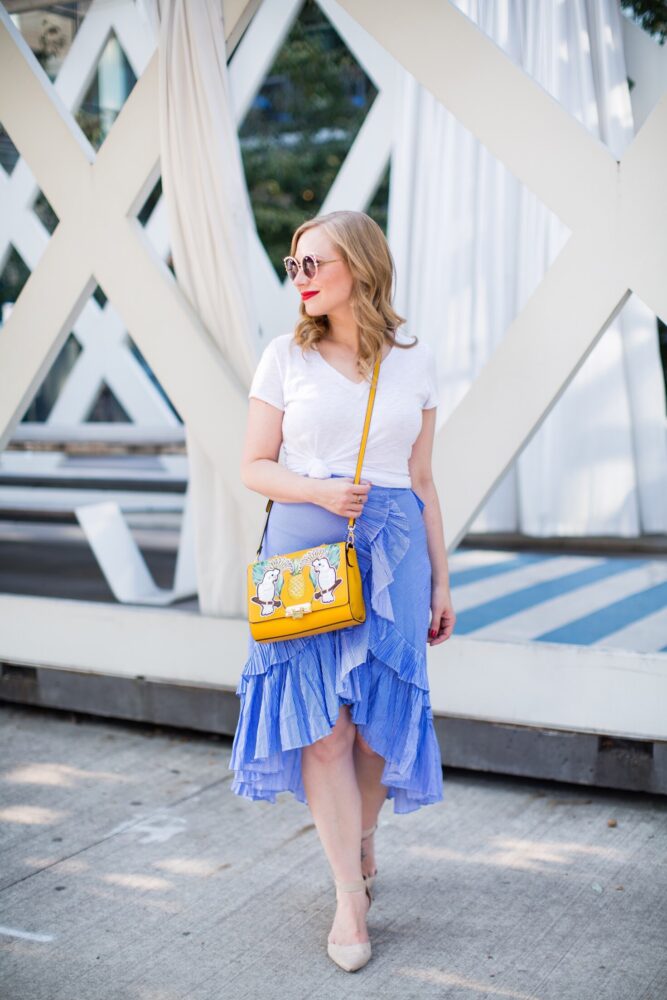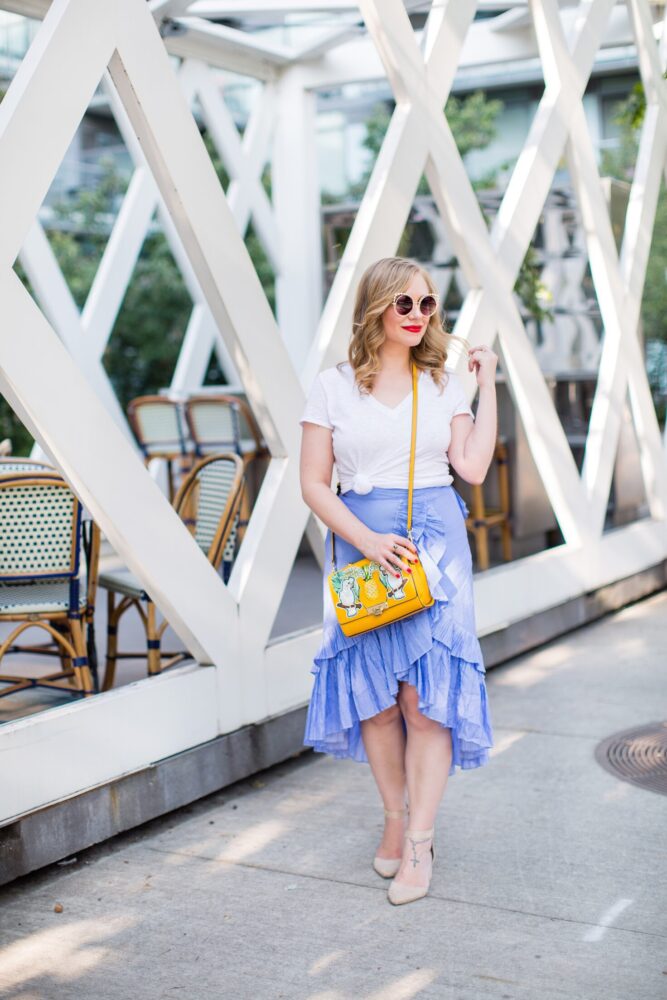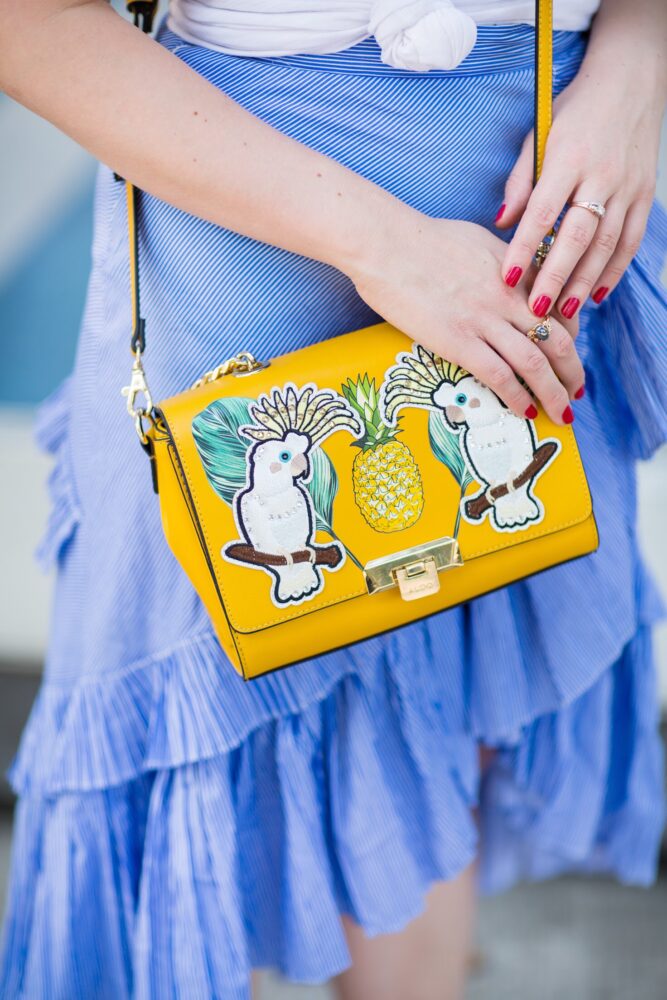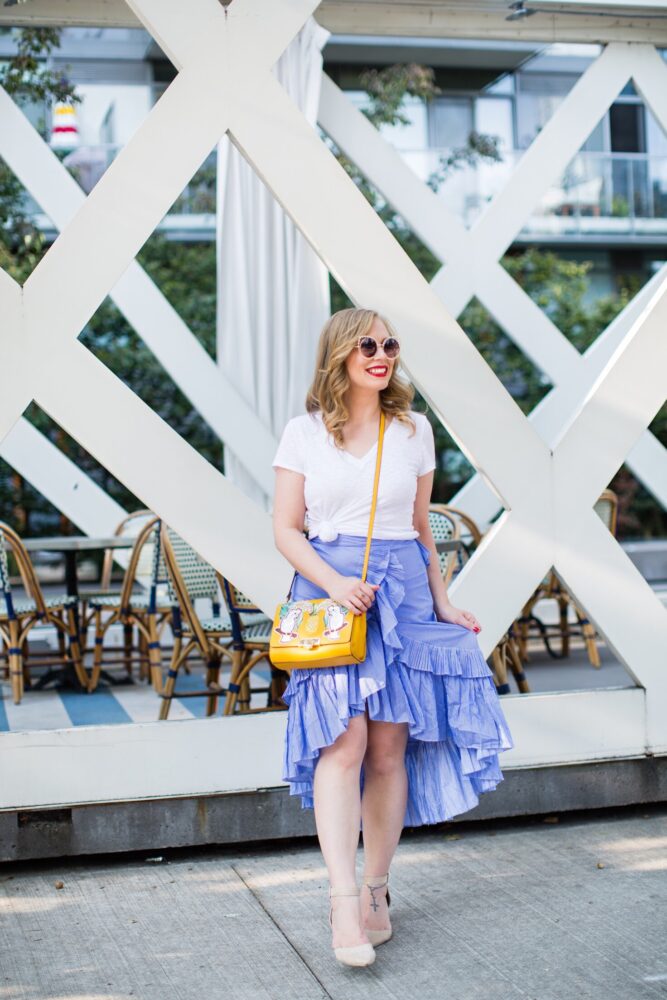 Wishing you all a happy Tuesday & hope you can get out to enjoy some of that Toronto sun today!
.
What I Wore:
Skirt – c/o Chicwish // T-shirt – H&M // Bag – Aldo (On sale for $30!!) // Earrings – H&M // Shoes – Day Vine Shoes (Similar) // Sunglasses – Aldo (Sold out – but also love these!)
.
xoxo