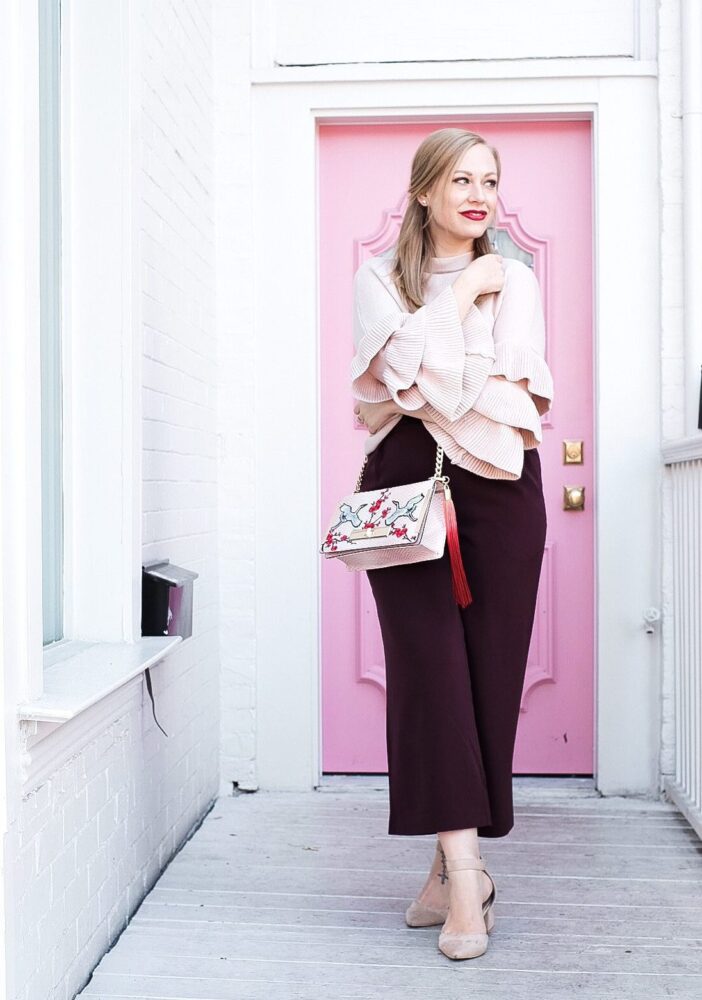 Give me anything pink or ruffled and I'm a happy girl. Give me anything pink AND ruffled, and I'm never letting go of it. Just like almost every girl I know, I've been obsessed with ruffles lately, and they're literally everywhere. Problem is, as much as I would love to splurge and load my closet with everything ruffled.. with my condo having just sold (which you can read all about in this post here!) and consequently my expenses flying through the roof.. I really just can't afford to.
That's where this gorgeous pink ruffled sweater from Shein comes in. One of the things I love about Shein, other than their free worldwide shipping, is the fact that everything is just oh so affordable. While it is one of those websites you have to be careful what you order, if you follow the sizing charts and read customer reviews before you order you will never be disappointed! I fell in love with this sweater as soon as I saw it, and at only $28.84 Canadian it's a great addition to my wardrobe that even my currently tight budget can accommodate!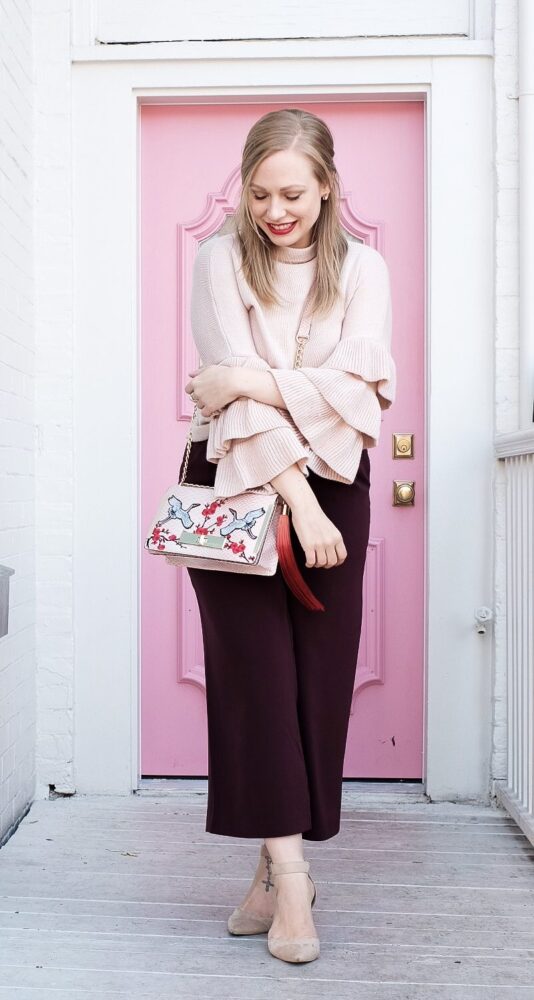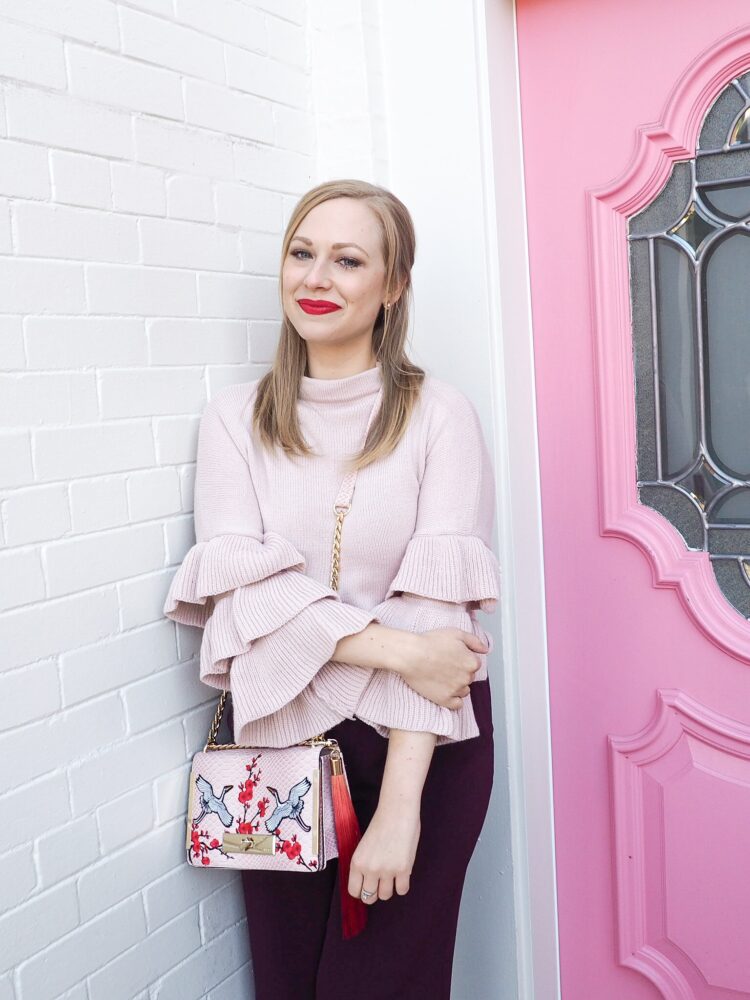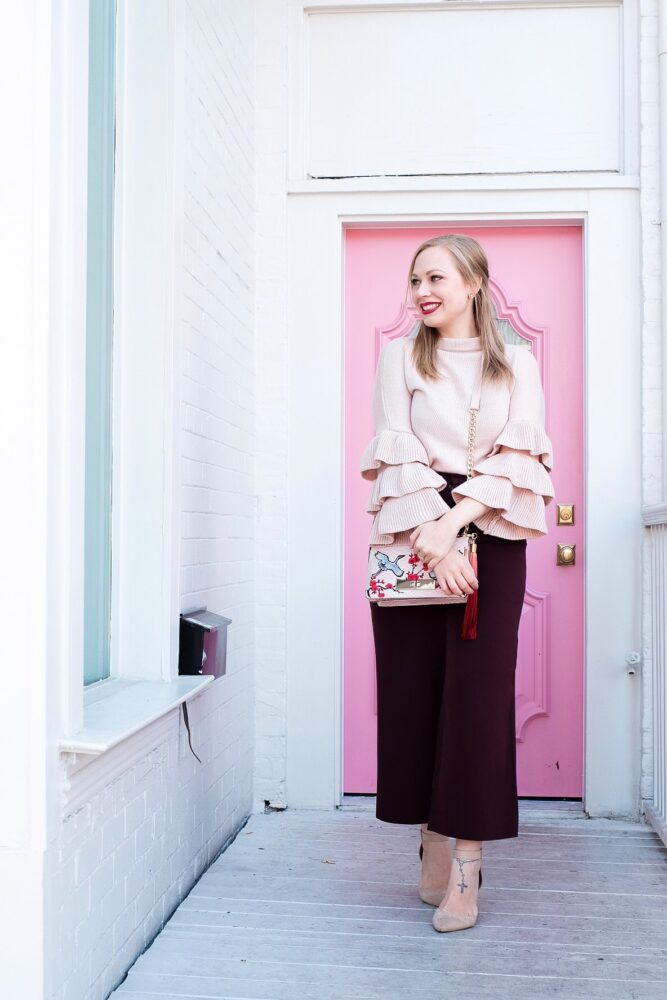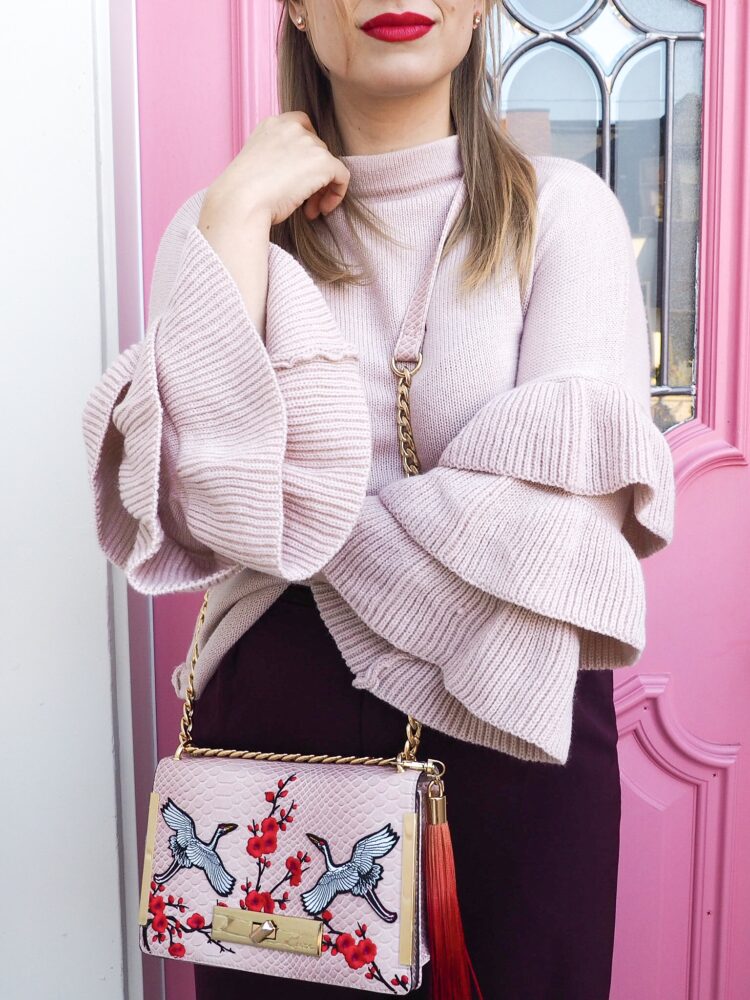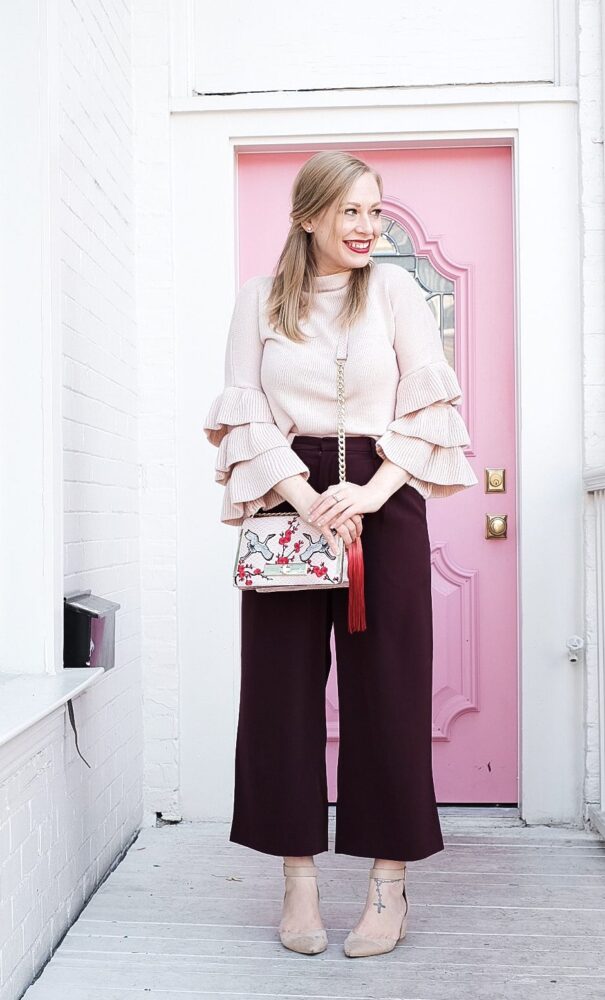 What I Wore:
Sweater – c/o Shein // Pants – Uniqlo // Shoes – Day-Vine shoes // Bag – Aldo (last season)
.
Wishing you all a happy Tuesday <3
xoxo