This week has been a very exciting week for me, and there's a couple of reasons why. I'm really excited because I have been slowly making some changes to my blog, and I can't wait to see what direction these take me in. In the past couple of weeks I have been really making a concerted effort to schedule two posts a week, falling on Tuesdays and Thursdays. With a work schedule that is typically all over the place and involves me juggling numerous different endeavours, making a blog post schedule is going to help me stay committed and keep the content rolling in. If there's one thing I've learned since I started blogging it's that it is way too easy to get wrapped up in life and to fall behind with posting. I'm hoping that committing to posting every Tuesday and Thursday will keep me on track!
What has really gotten me excited though (and I'm talking walking down the street with a straight up doofus-y smile) is that I finally caved and bought a camera. You should have seen my face when I left Henry's on Church street with my new camera in my bag. I probably looked like I had just won the lottery, even though I spent hundreds of dollars instead. For the past couple of months I had been using my Samsung Note 5 for all of my blogging purposes. I took all my photos with it (amazing camera for a phone), edited them, and even wrote up some blog posts with it. Having been a previously loyal Apple user I can honestly say that Samsung makes phones that are next level when it comes to their capabilities, especially the quality of the pictures they take. But as amazing as phone cameras have gotten, I knew that at some point I was going to have invest in a real camera. I just didn't know I was going to cave so quickly.
And then last weekend happened. Last Saturday I met up with my friend Michael for brunch on the patio at Maman, an adorable french style bakery & cafe in the heart of the Financial district. We chatted about blogging over soup bowl sized cups of coffee (not even an exaggeration) and then headed out to snap some photos. We used Michael's camera, and I can honestly say it was love at first photo. Although the photos we took on my phone were great, the crispness, mood, clarity, and just overall quality of the photos (as you can see in this post!) with his camera were incomparable. I thought about nothing else for the rest of the weekend, and by Tuesday I caved and bought the camera. I'm so excited to see how my content quality will improve as I learn how to use this new camera. In the world of blogging it's so important to constantly make improvements and raise the bar for your own content. This is just another step in my blogging journey, and I can't wait to see what's next :).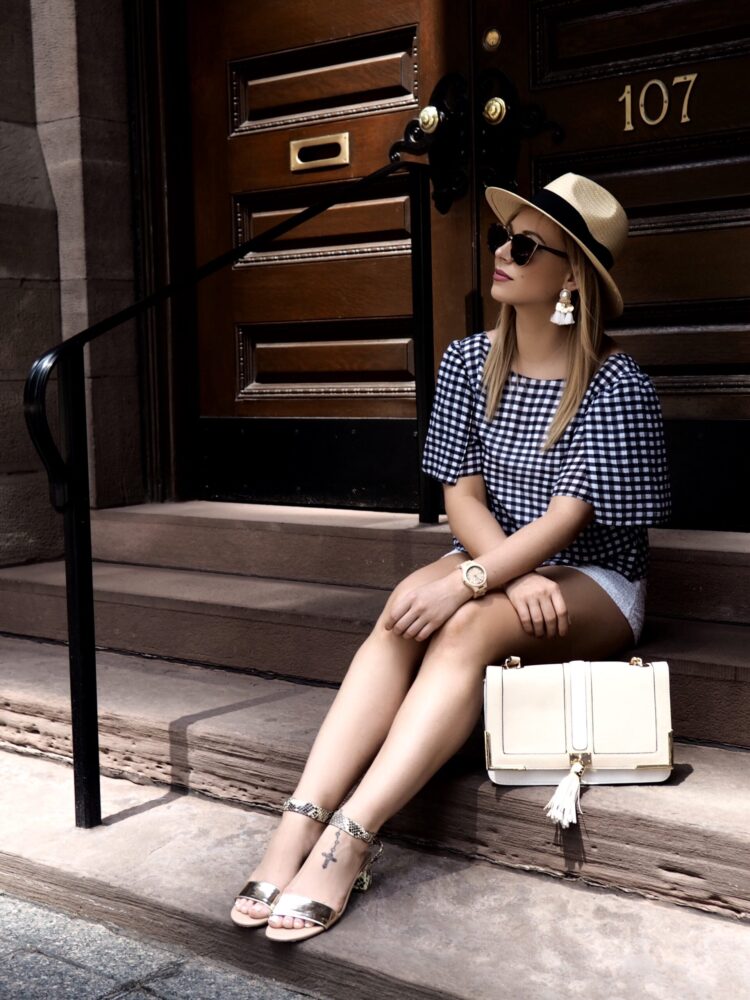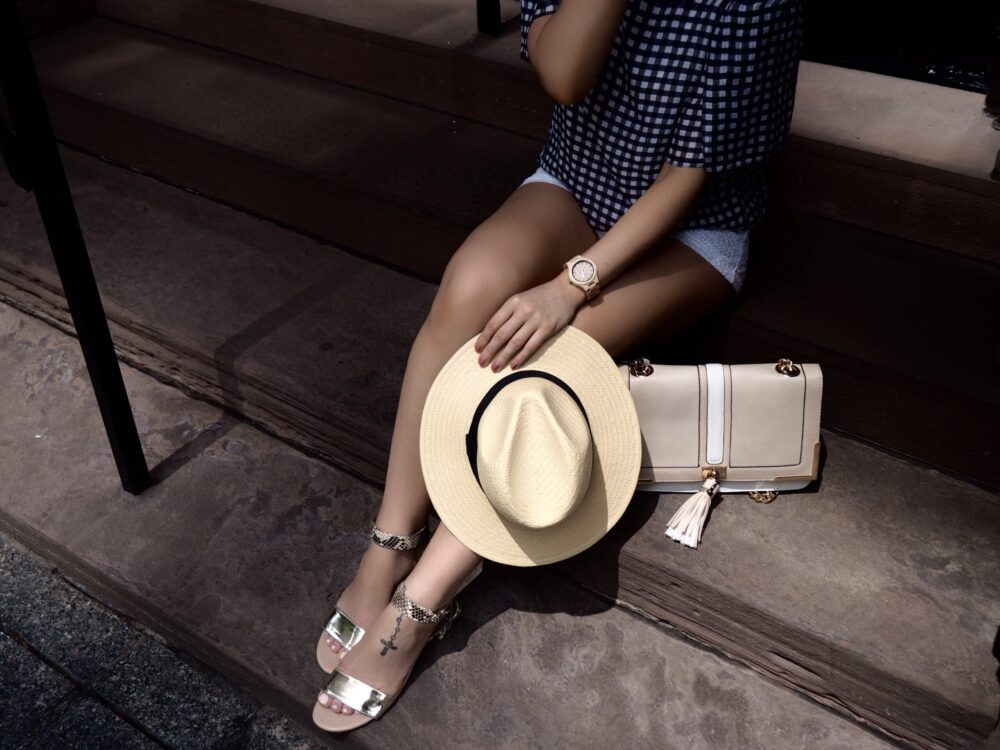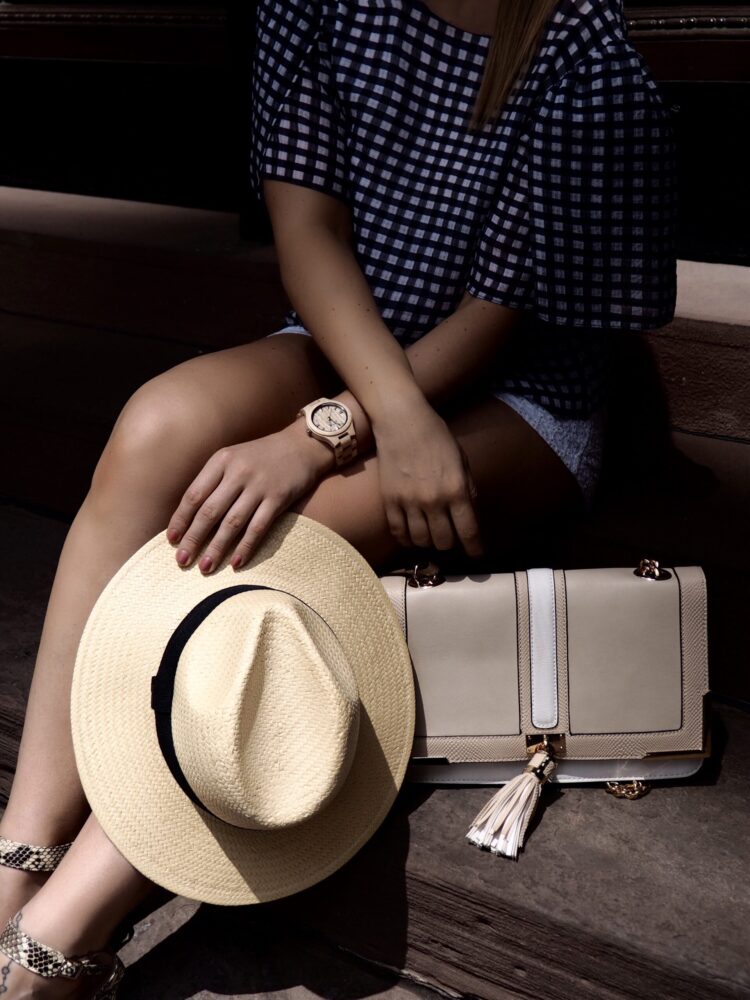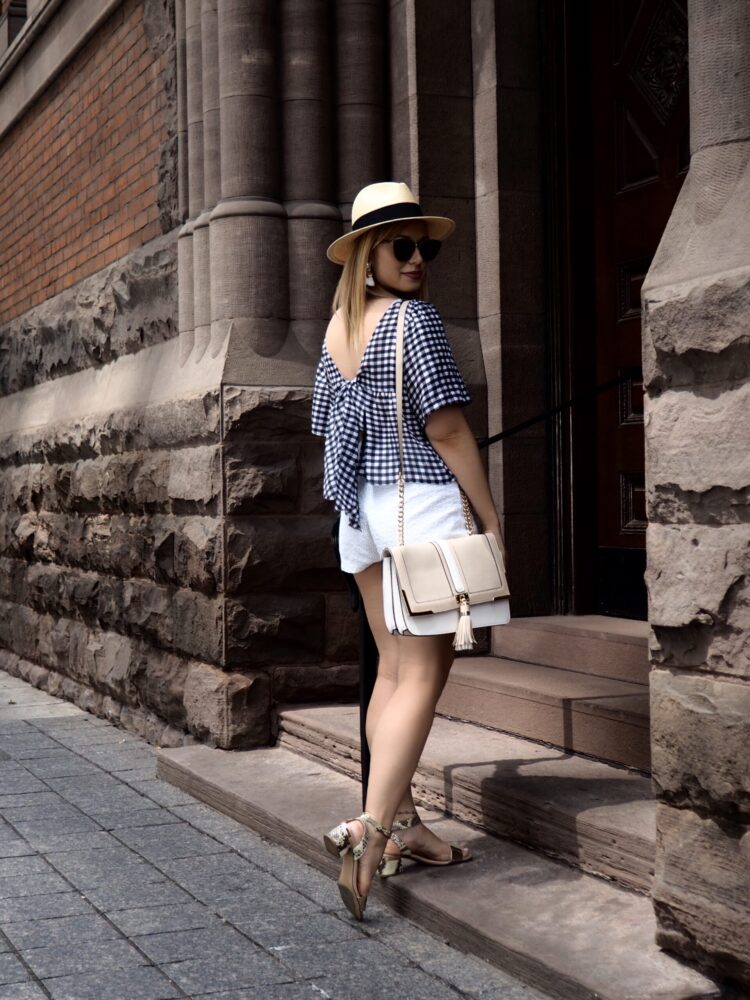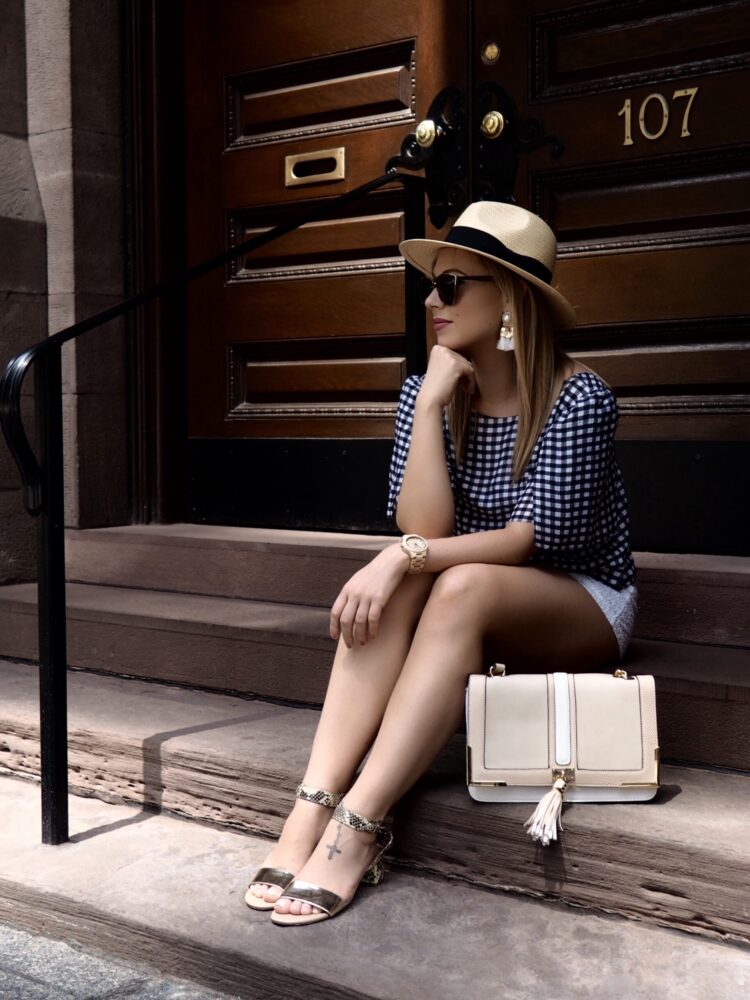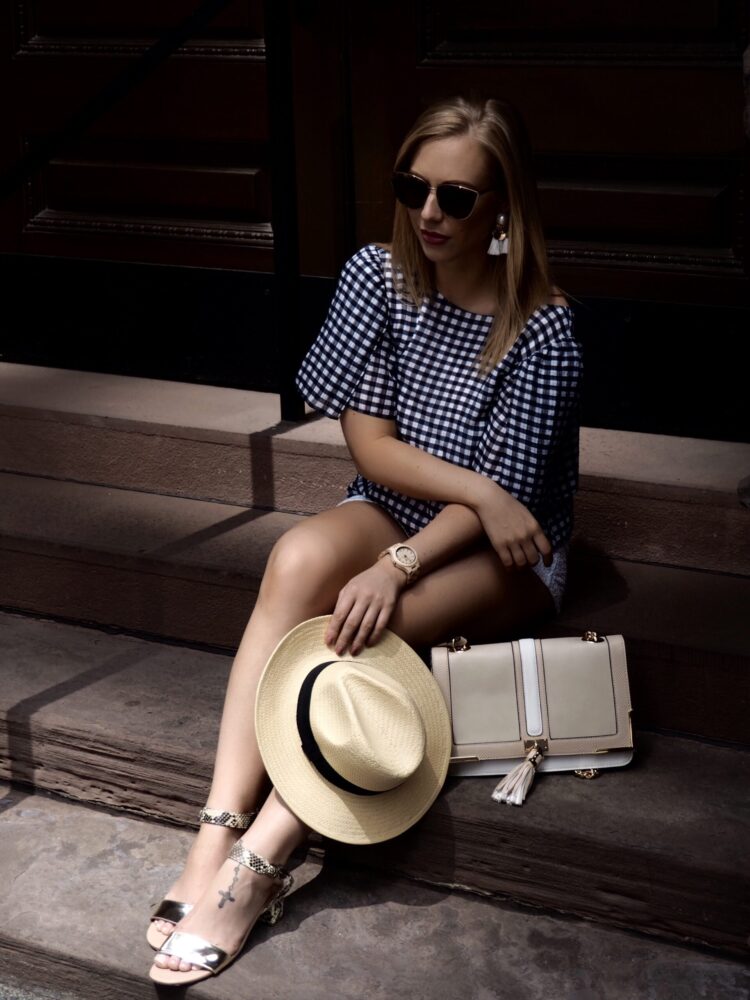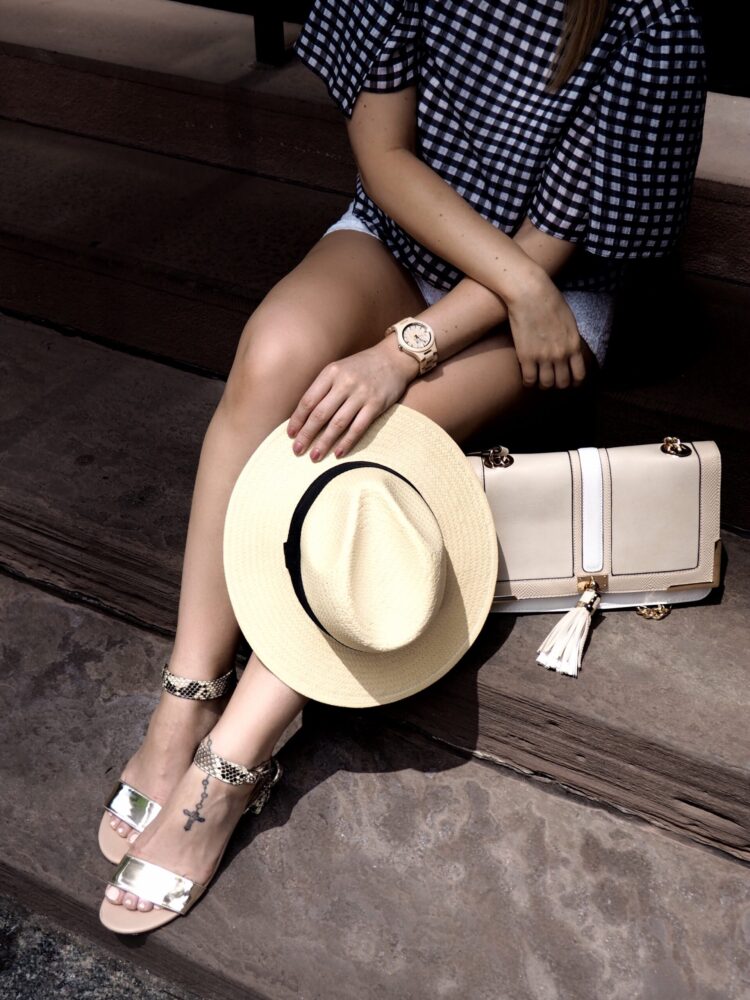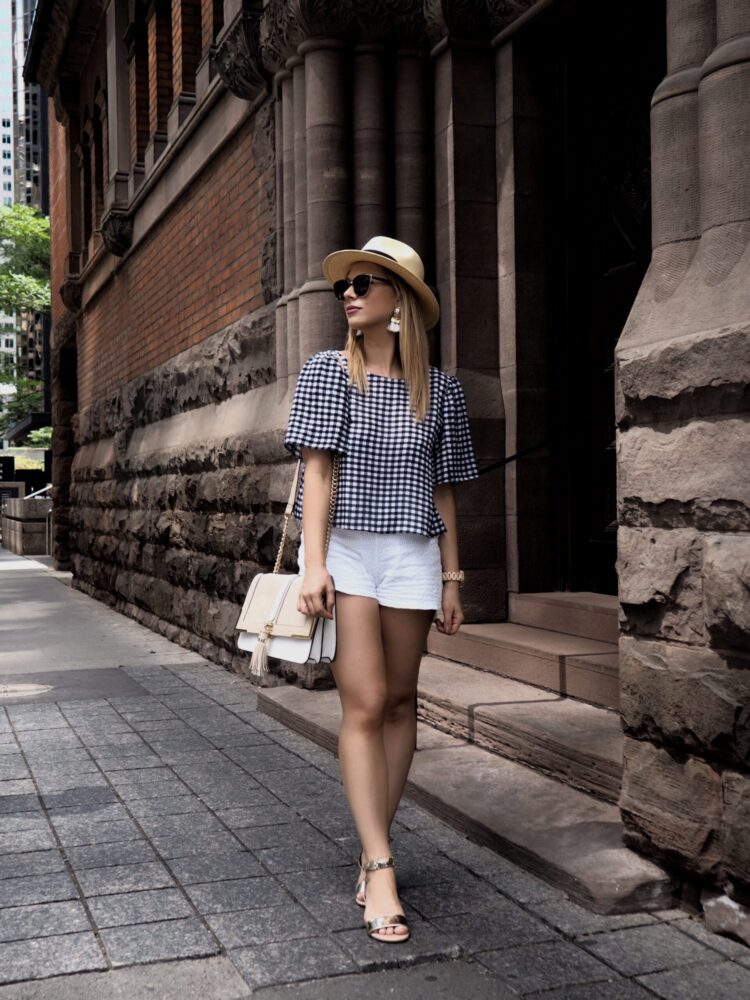 What I Wore:
Top – Club Monaco // Shorts – Zara // Sandals – Expressions // Earrings – H&M // Hat – H&M // Watch – Jord Wood Watches // Purse – Aldo // Sunglasses – Over the Rainbow
.
I 'm also excited because I fly to Kelowna on Saturday for a 2 week vacation with my family. Stay tuned for updates from beautiful, sunny Lake Country!
.
And don't forget to enter my giveaway here with Jord Wood Watches!
xoxo