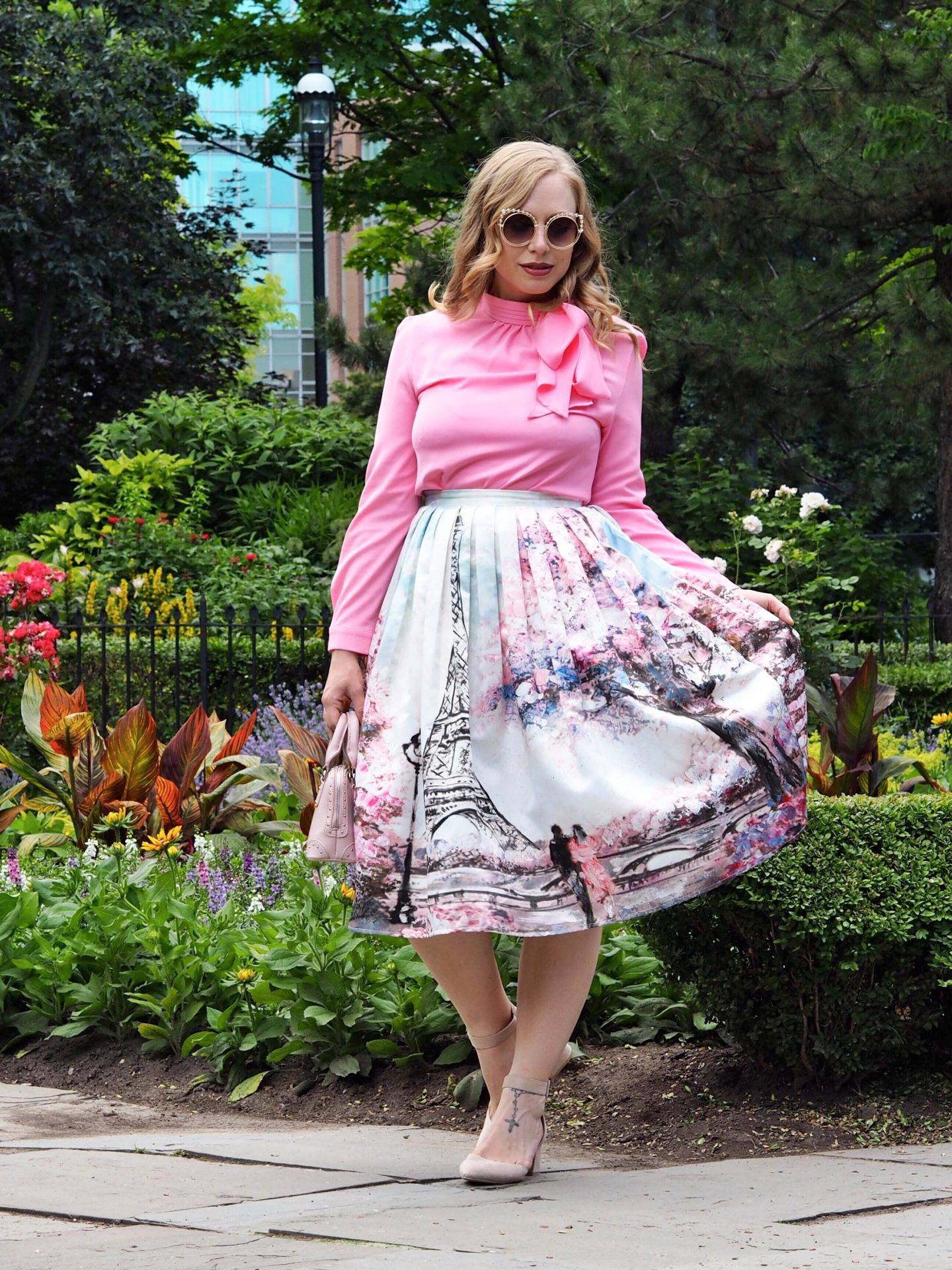 Spending the last few weeks sorting through all the pictures from my trip, revisiting memories, places we visited, and all the different sights we saw has really made me miss Europe. But if there is one city I miss more than any of the others, it's Paris. Paris has always held a special place in my heart. Since as long as I can remember Paris in my mind has been this magical city full of love, the most fashionable people, the tastiest breads and cheeses.. and (as the french would never actually say themselves) that little je ne sais quoi.
When I think of Paris I think of picnics on the Seine, people watching while drinking an espresso from a cafe patio near the avenue des Champs-Élysées, indulging on macarons at Ladurée, and of course drinking wine in the evening with a spectacular view of the Tour Eiffel. Like for most people, the Eiffel Tower for me is the most recognizable and symbolic structure in all of Paris. There is something so beautiful and dazzling about it. Lovers from around the world flock to Paris to get that signature picture, kissing with the tower behind them. It's become a symbol of love, of culture, of beauty, and everything Paris itself has to offer as a city.
For as long as I can remember I've been mesmerized by the beauty of Paris and everything it represents, so when I found this Chicwish skirt I knew I just had to have it immediately. I absolutely adore the beautiful springtime in Paris feel of the skirt, with the two painted lovers admiring the beauty of the Eiffel Tower. From the perfect midi skirt length, to the pleats, the soft blush tones, and of course the beautiful print, this skirt is a piece of art on it's own. I paired the skirt with the prettiest bubblegum pink bow blouse which is also from Chicwish. If you've been following my blog you know I've been obsessed with bow blouses for quite some time, and I love how this one has a high neckline and off-centered bow which puts a nice twist on the classic bow blouse style. I don't think I've ever felt quite as girly and chic as I did wearing this outfit, strolling through St. James Park. Something about mixing a pleated skirt, perfect pinks, and a picture of the Eiffel Tower just makes you feel like everything is right in the world.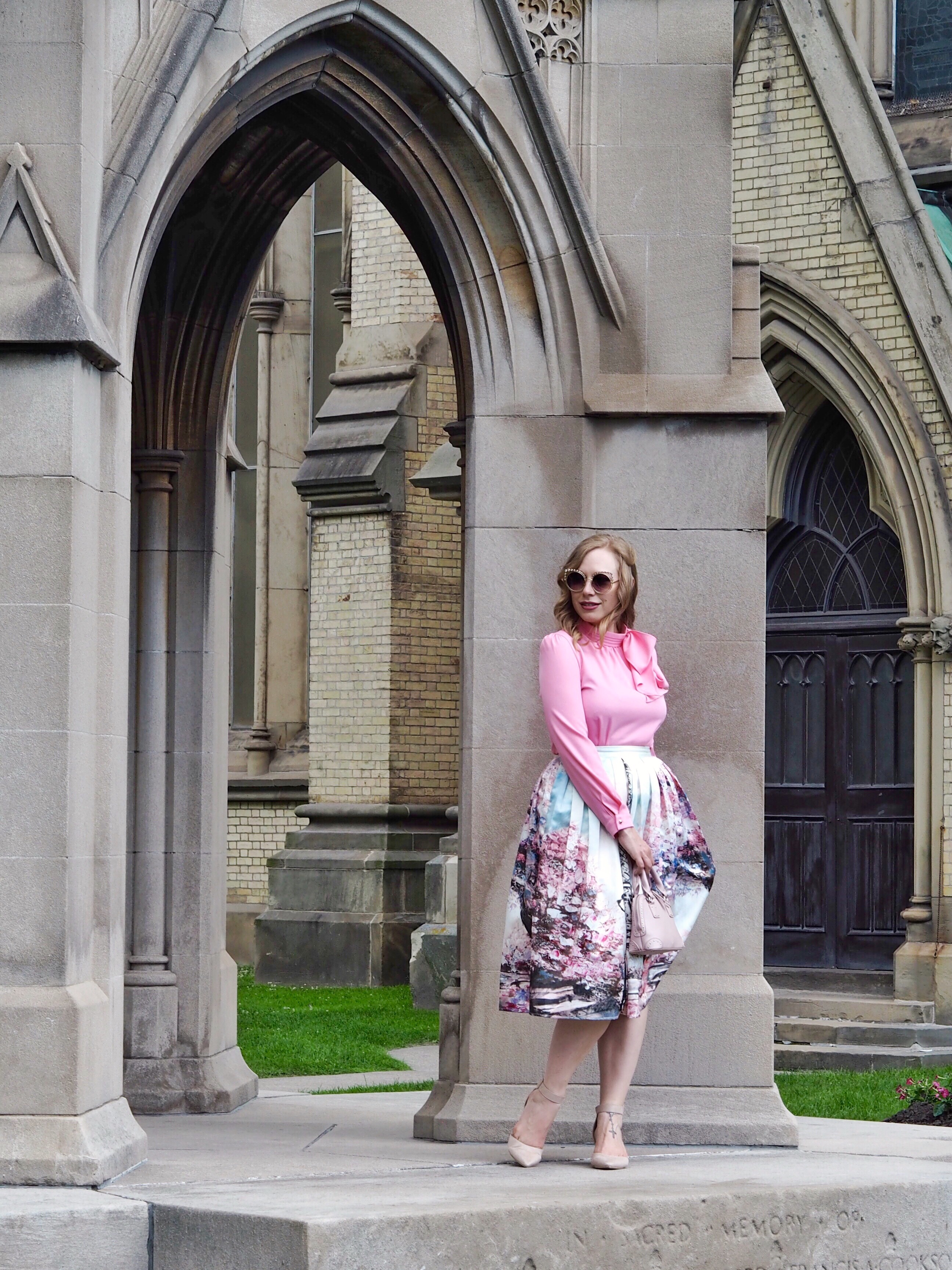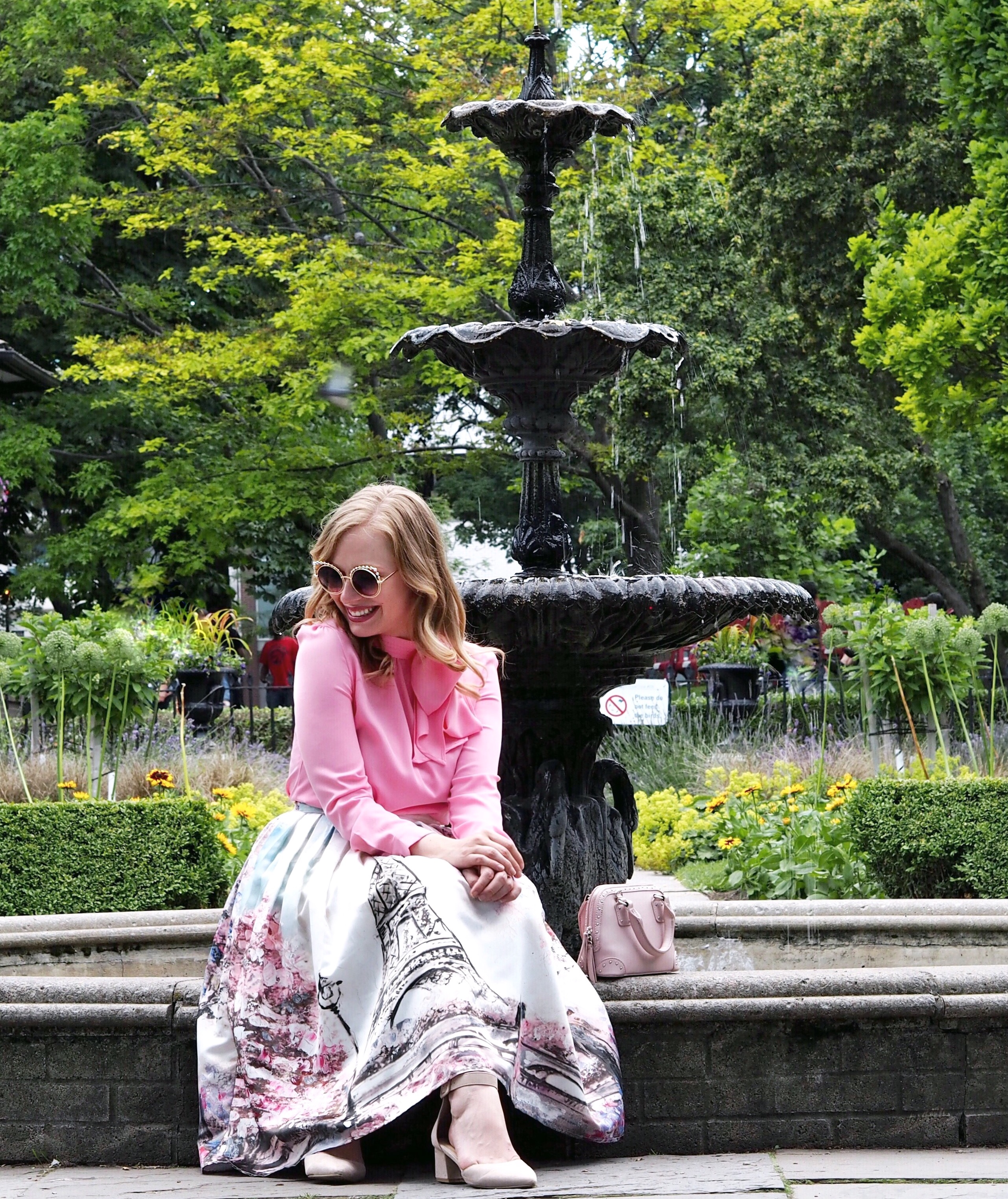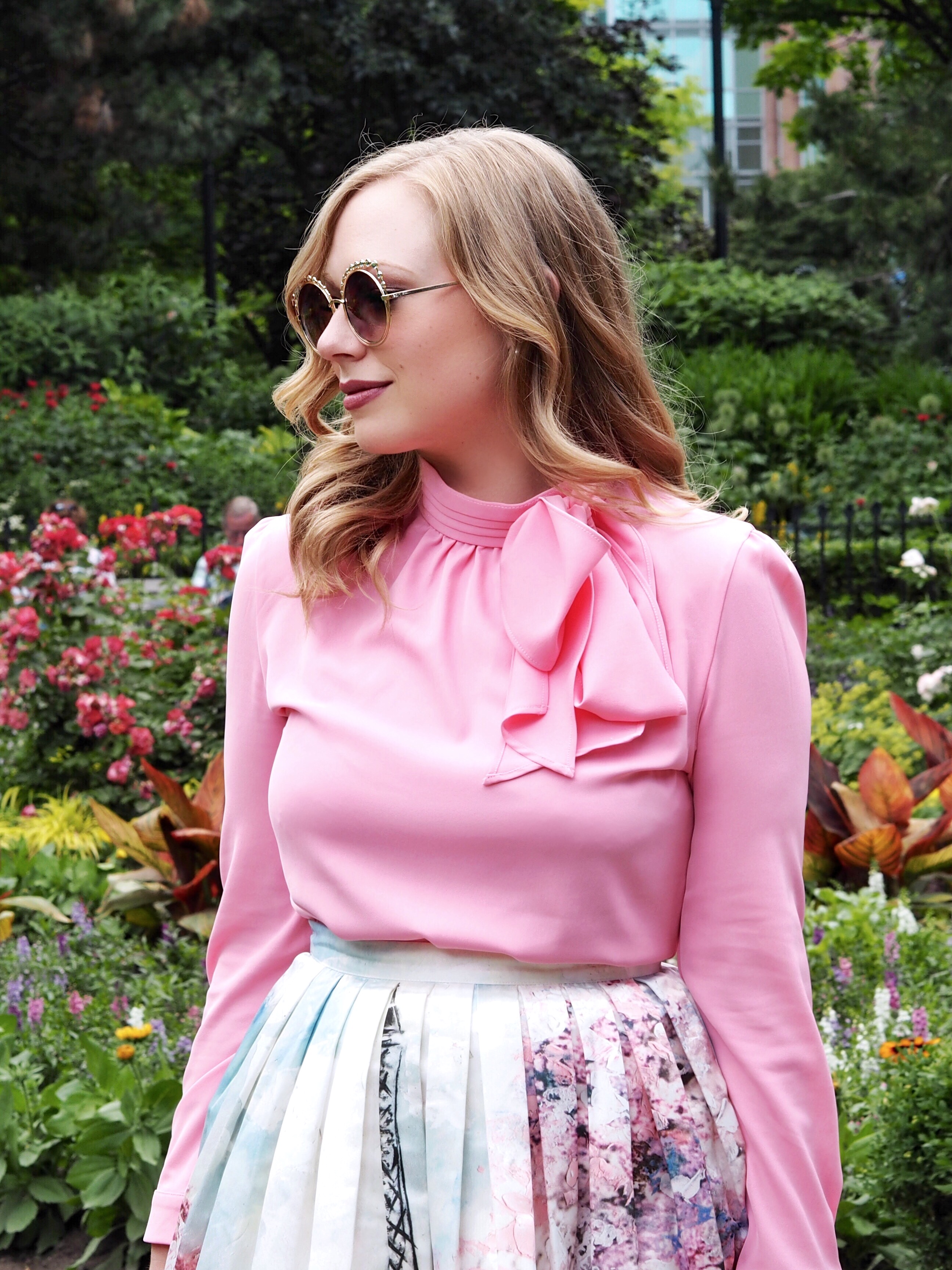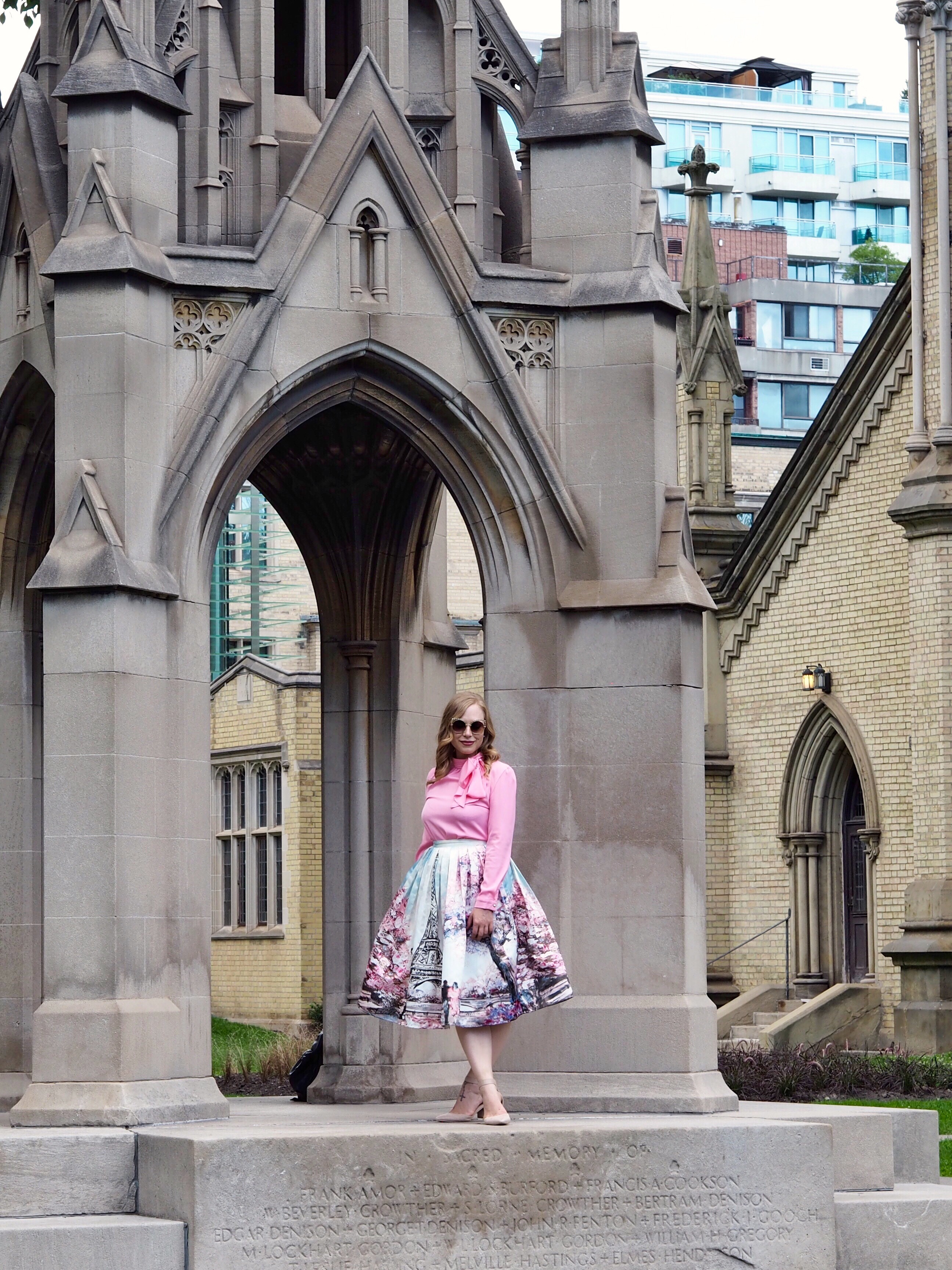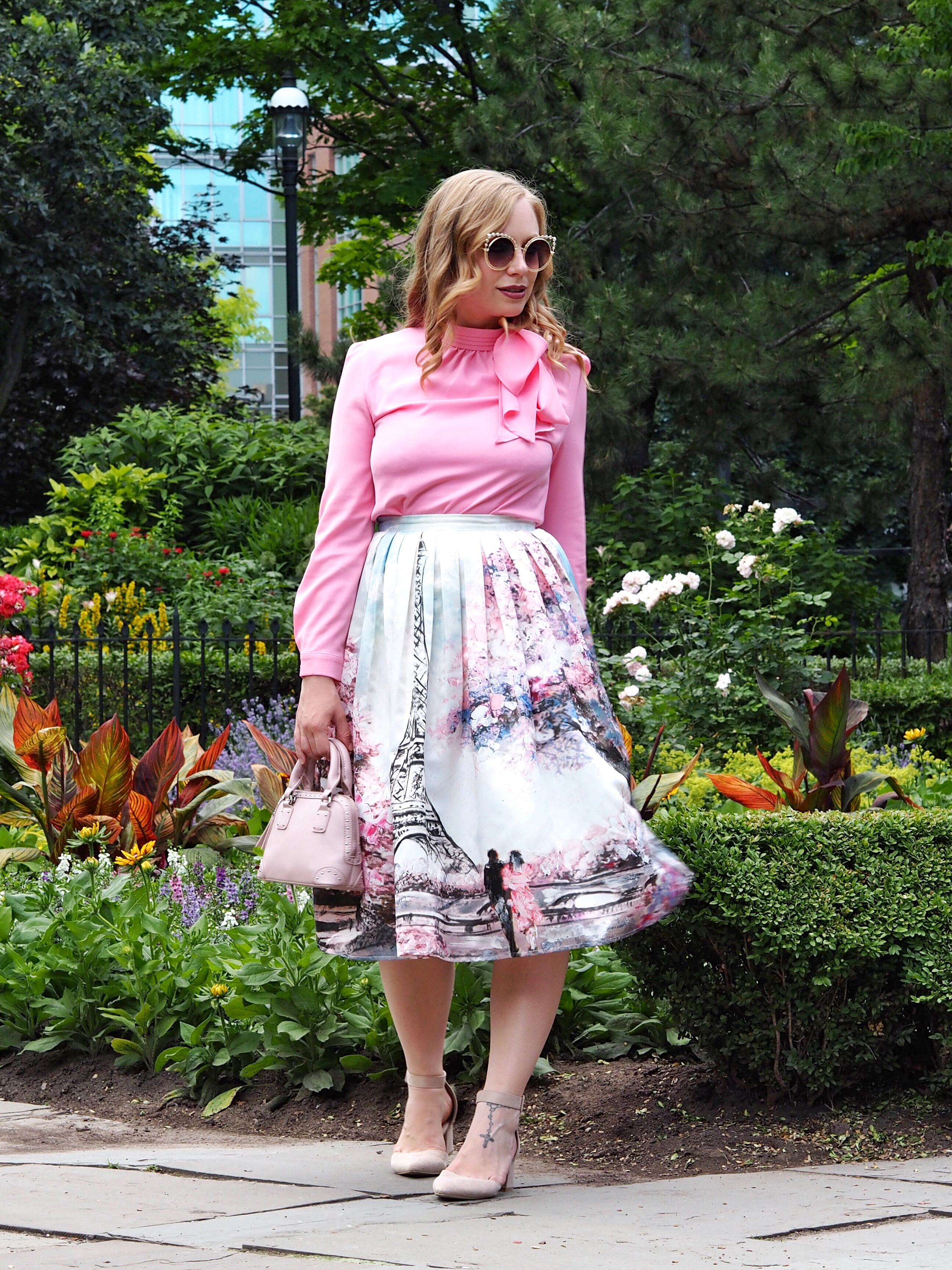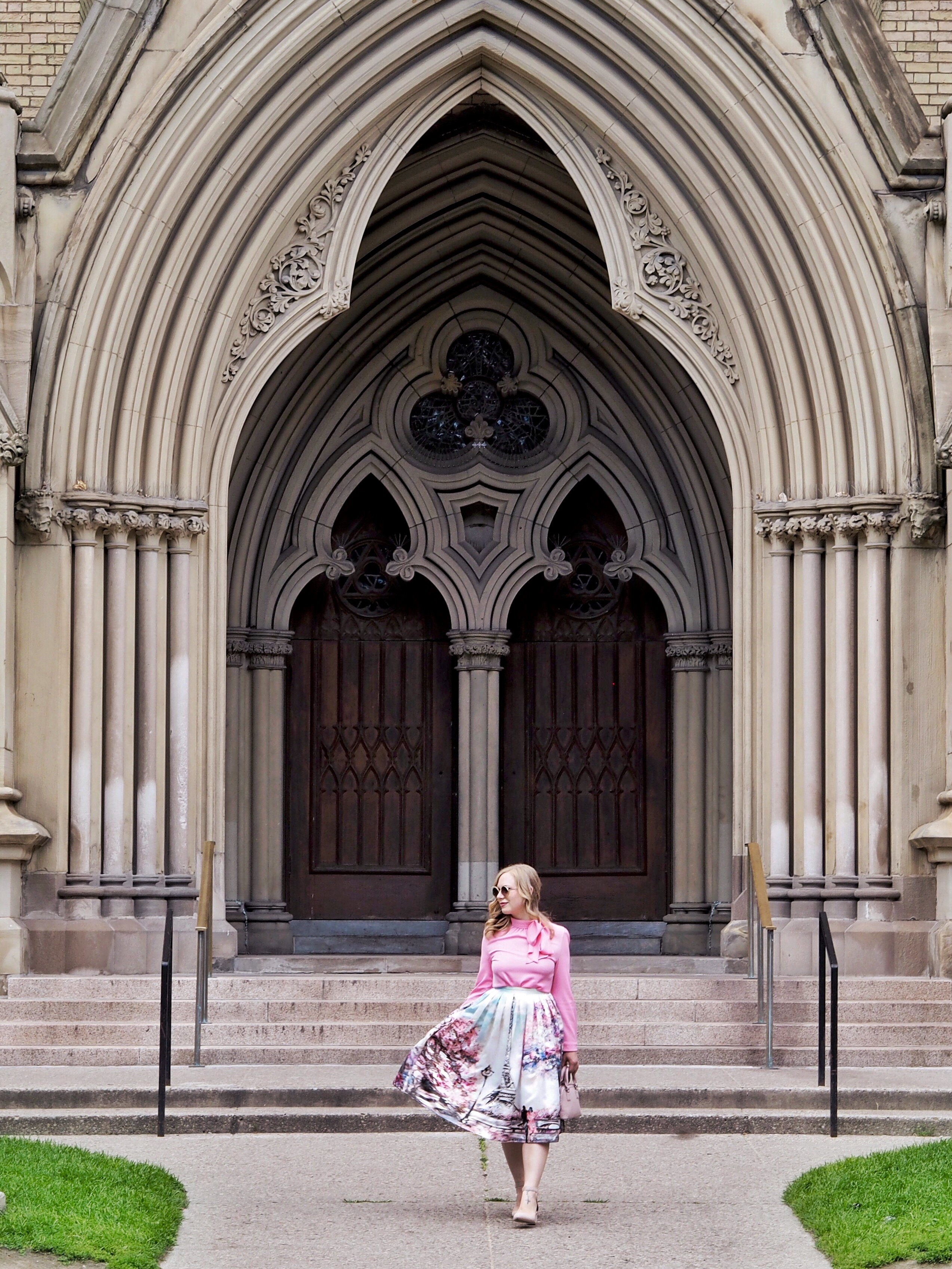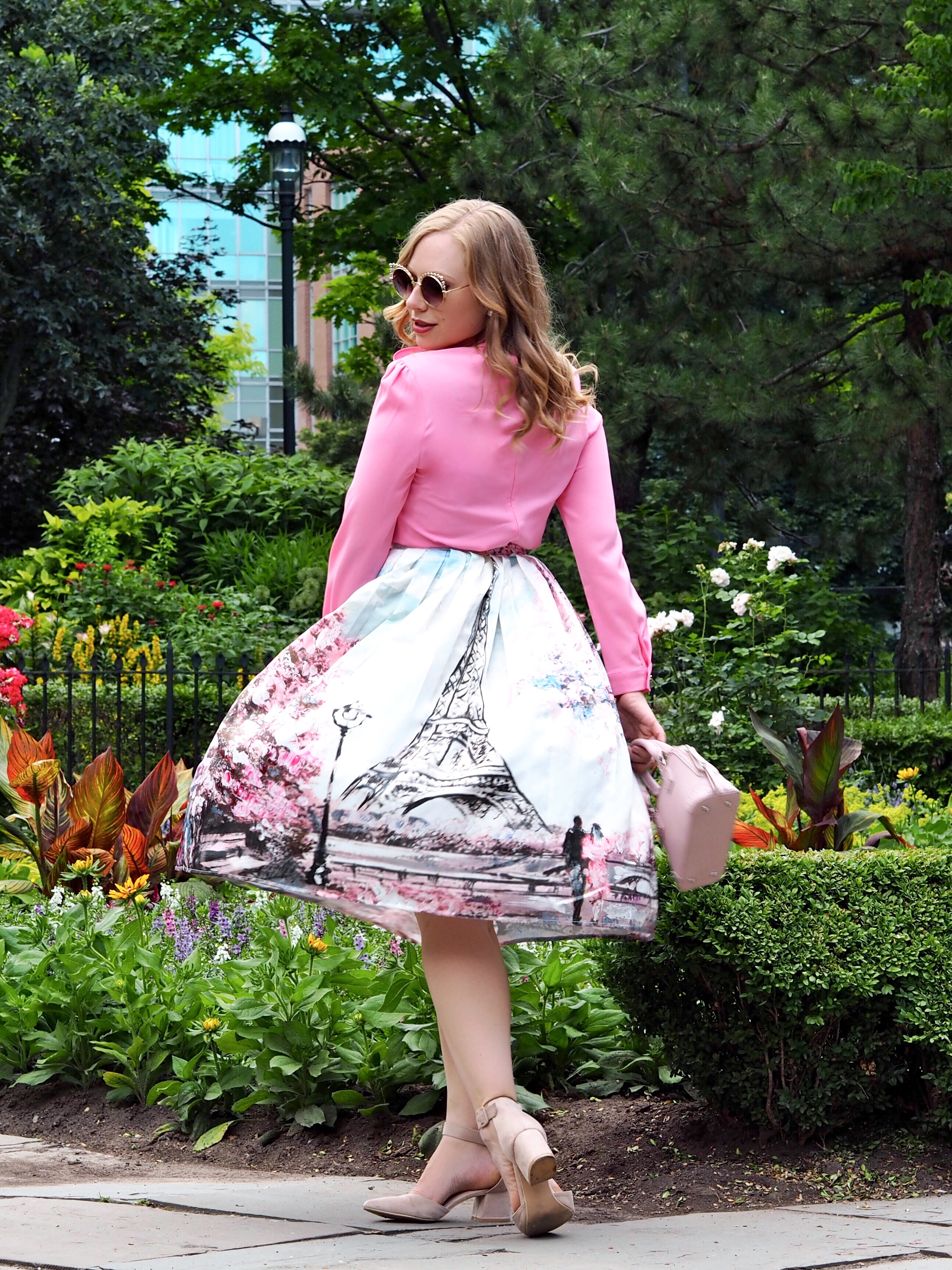 When I was in Paris one evening, while admiring the sparkling Eiffel Tower from the Pont Alexandre III with a close friend of mine, we promised each other that we would be back together again sometime in the next year. And while at this moment I don't exactly know when that will be, at least now I can feel like I have a little piece of Paris with me whenever I wear this skirt.
.
What I Wore:
Paris Skirt – c/o Chicwish (On sale now!) // Blouse – c/o Chicwish (On sale now!) // Shoes – Day-Vine Shoes // Sunglasses – Aldo (On sale now!) // Bag – Winners
.
xoxo