Choose a job you love and you'll never have to work a day in your life
If only it were that easy. While these are words that I strongly believe in, and have helped me make the choices I've made and led me to where I am today.. I can't help this overbearing feeling that I've been having lately that it just isn't this easy… especially when you look at the life of an artist. While the idea is there, in practice as an artist (most often) the job you love can't support you for years and years until (hopefully) it finally takes off. You're stuck juggling numerous other side jobs like serving, retail, or whatever flexible gig you can get that doesn't require much skill and doesn't stimulate you mentally, just so that you can support yourself while you pursue the career you are passionate about. Unfortunately because we all have bills to pay and a minimum income we need to make in order to live comfortably… we often spend more time in the jobs that we're doing just to get by, than the job we love that we're trying to turn into a career. And because we spend so many more hours a week in that "side-gig" job… often more hours a week than we get to spend in the job we are actually passionate about.. it becomes difficult to not feel defined by whatever that side job may be.  This is the problem I've been having lately.
When I moved to Toronto I left my comfortable 9-5 job as a wine & spirits sales representative for the flexibility of the restaurant industry so that I could focus on my acting career. While my goal in life was never to be a sales rep or full-time businesswoman, I did enjoy the structure, stability, and responsibility that came with having an "adult" job. I felt grown up, and I felt like I was going somewhere in life. When I first started serving again I loved it. I loved that I no longer had all that responsibility, I loved that I had free time to focus on taking acting classes and working on my acting career.. and I loved that I had time to start up my blog again. Unfortunately sometime over the last couple months the fun wore out. I grew tired and unhappy. I didn't look forward to going to work anymore, I was tired of dealing with people, I was tired of juggling my "money" job and my "passion" job. I was tired of being just a 28 year old server.
This morning I woke up ridiculously early (6am) so I had a lot of time to think about all of this while I quietly waited in my room for my roommate to wake up. I realized that the problem wasn't that I hate serving, the problem was that I hated being defined by it when I felt like I was capable of so much more. I hated the awkward response I gave when someone would ask me what I do and I would have to figure out how to explain. I hated it because I allowed the fact that I serve (right now) more than I act to determine that I am less worthy of defining myself as an actress than I am as a server.
I realized this morning that I need to fall back in love with serving. Not as someone who wants to serve for the rest of their life.. but as someone who is blessed to have a job that allows them the flexibility to focus on what it is they are passionate about. As someone who doesn't have to stress out about getting work off when they get an audition. As someone who has more than enough time off a week to take classes, study, and work on my craft. I realized that I don't need to love serving as an end.. but as a means to an end for now. And while this may not be the job I want to do for the rest of my life, it's going to support me while I get there. I have to love the process.
In the end, I guess what I'm saying is that it's not true that if you choose a job you love you'll never work a day in your life. If you choose a job you love, especially in the arts, you'll have to work twice as hard. You'll have to juggle doing the job you love that makes you next to no money with some other job you have to do just to get by. You'll get exhausted by the double duty. You'll question yourself continuously. But it's important to keep in mind why you do what you do, and know that in the end it will be worth it.. and one day, when things finally take off…  you'll just be doing the job you love.. and then you'll never have to work another day in your life again.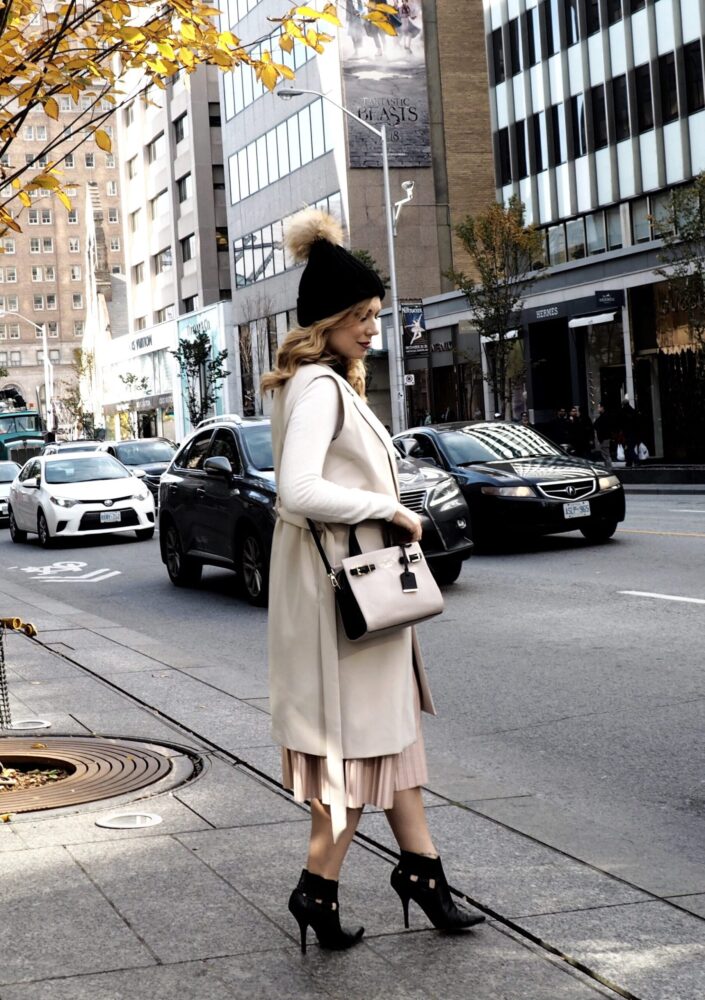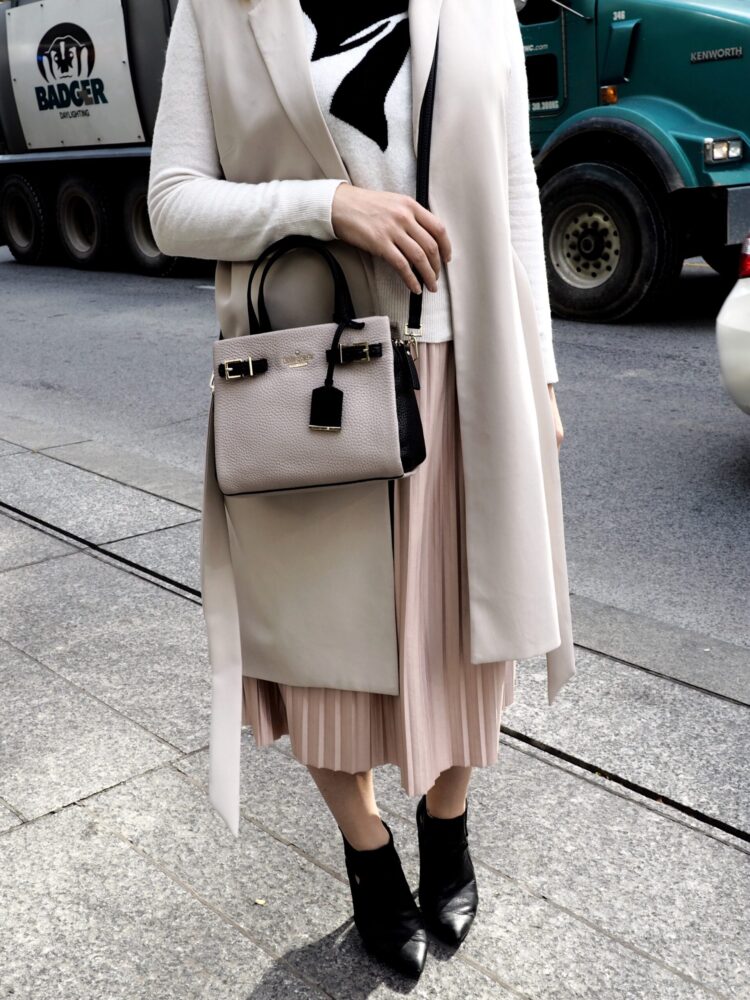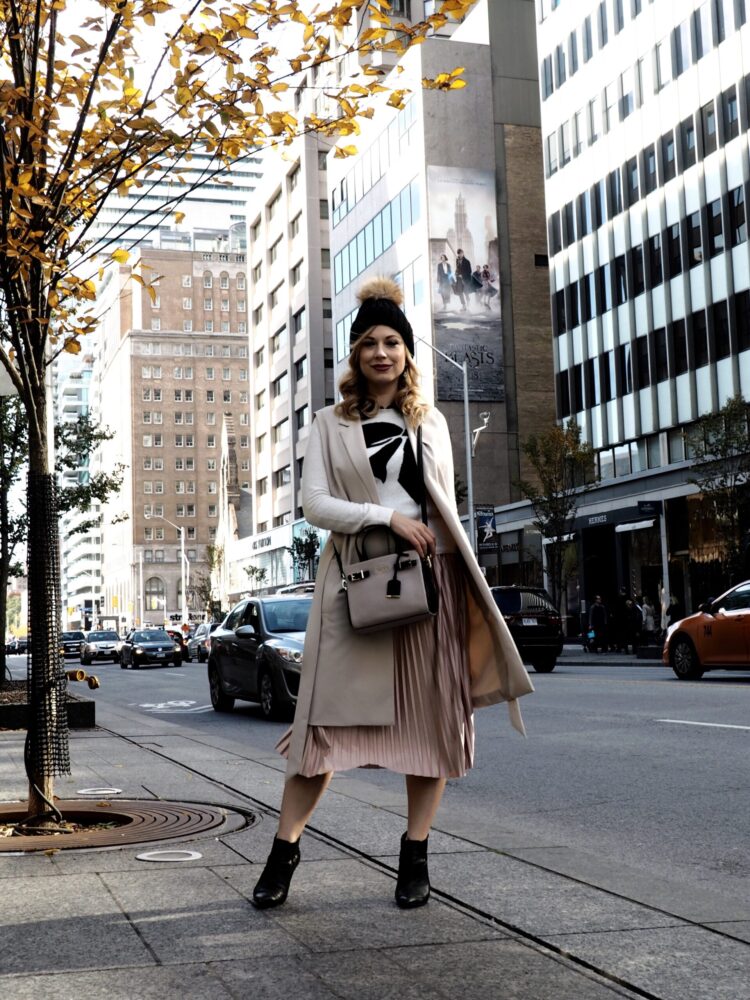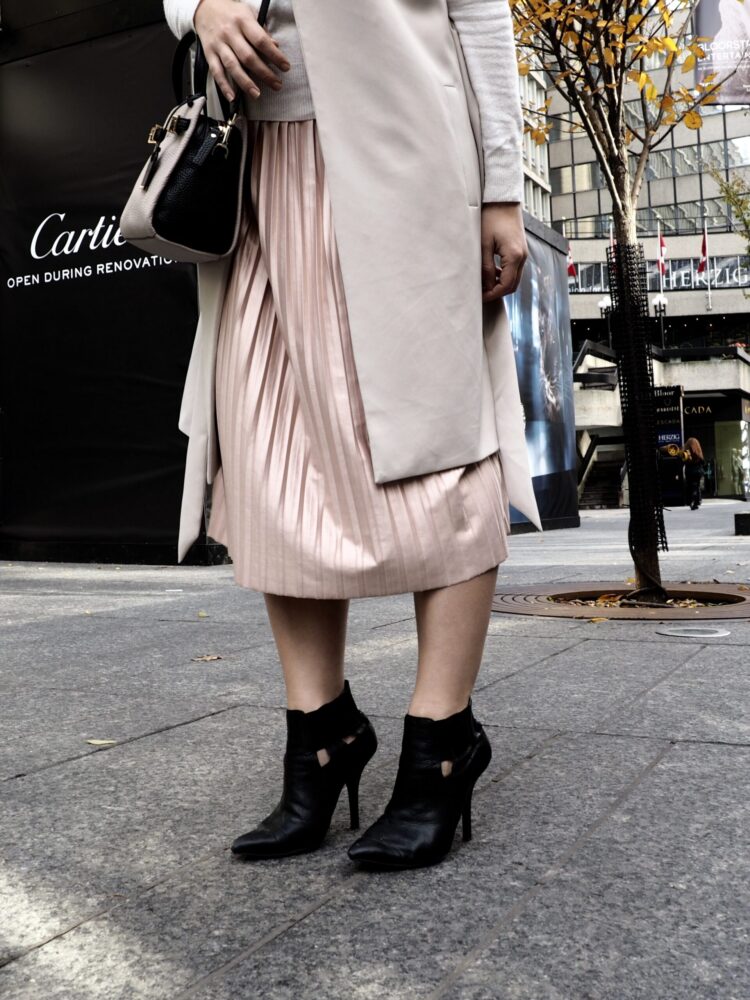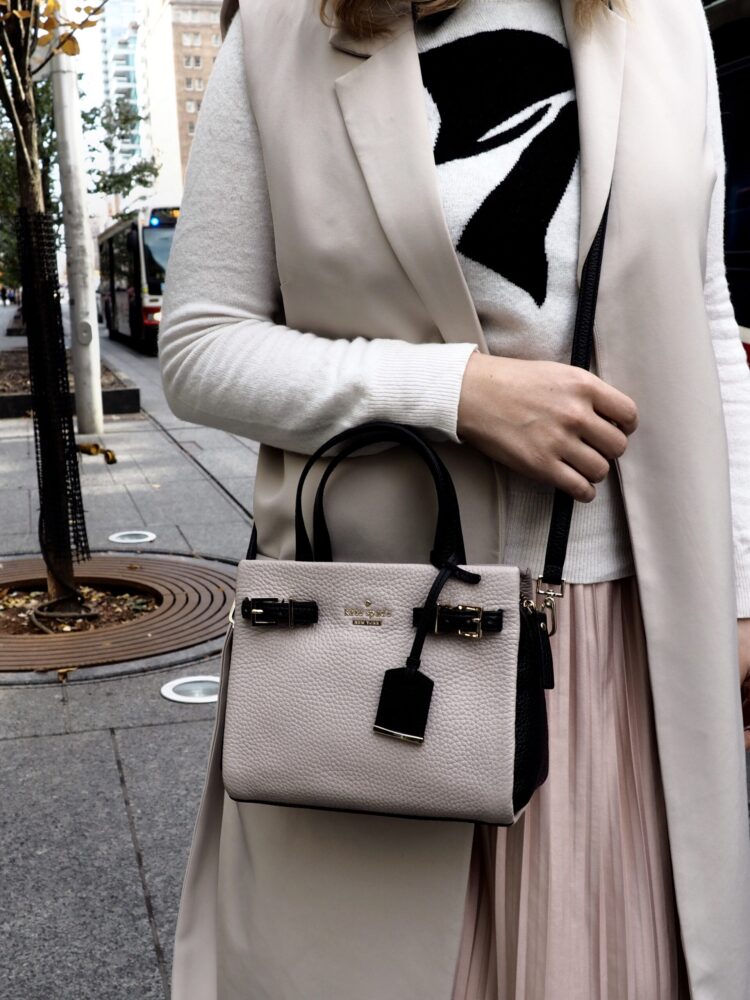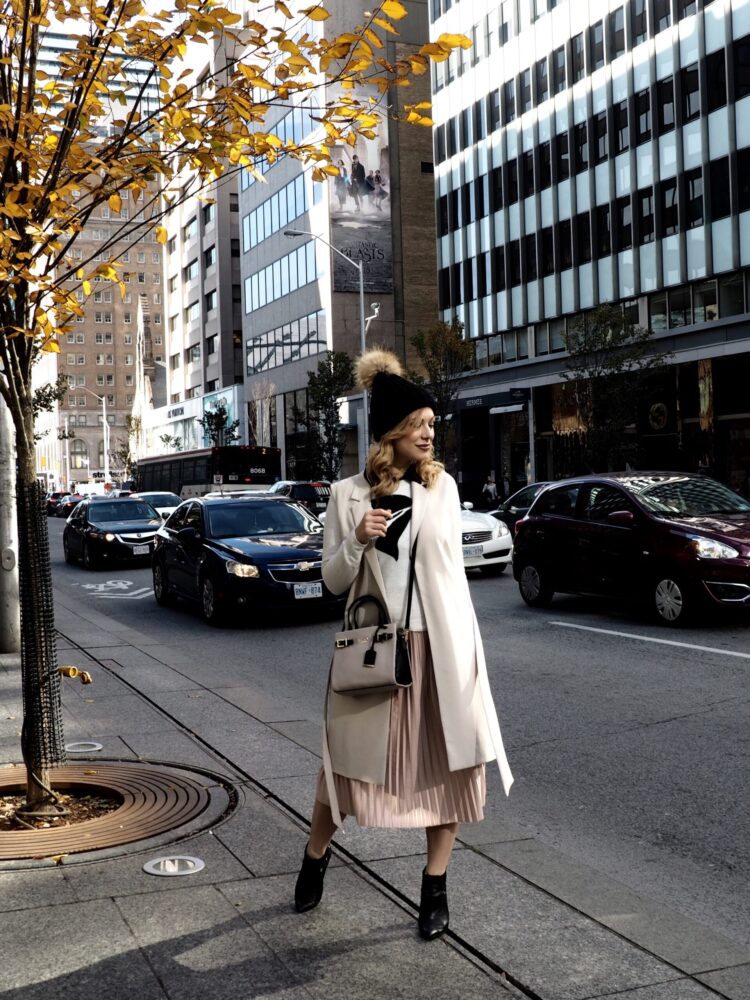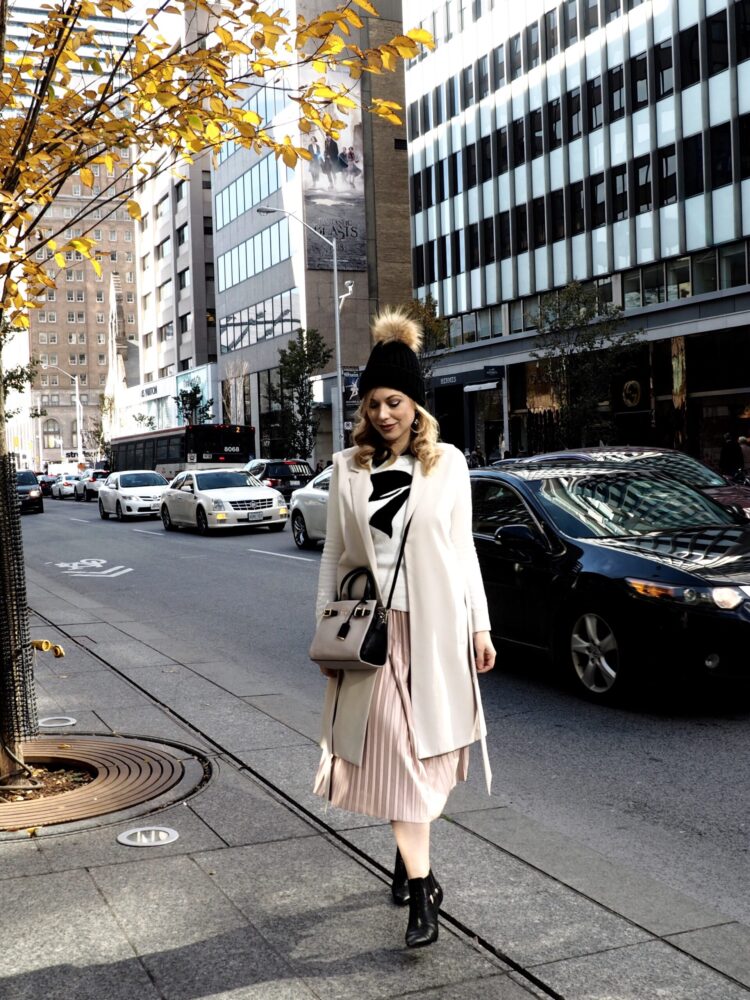 What I Wore:
Skirt – Topshop // Sweater – J.Crew // Blouse – H&M // Vest – Jules & Leopold // Boots – Nine West // Bag – Kate Spade // Toque – Similar Here
.
xoxo