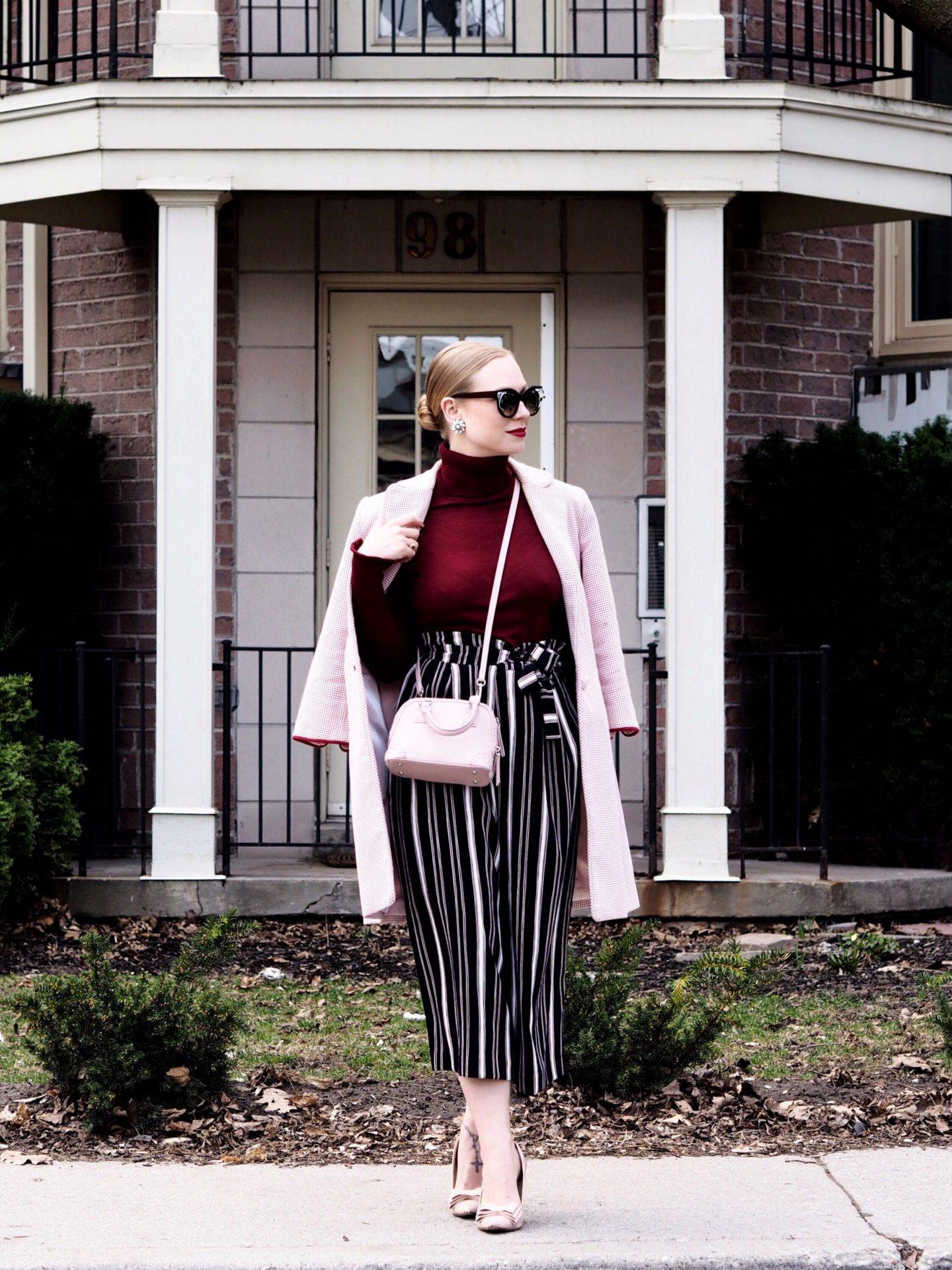 I have a slight obsession with culottes. I'm not sure when this obsession started, but I just can't seem to get enough of them lately. Culottes really started to make a comeback a couple years ago, and although they've been popular for awhile, it doesn't look like they're going away anytime soon. So why do I love them so much? I love that culottes look flattering on literally every body shape, from the way that they're nipped at the waist to their wide leg… they just look good on everyone. I love that they're so comfortable you feel like you're wearing pyjamas (and can eat anything without feeling like you're going to pop a button)… and I just love that culottes have this effortlessly chic vibe to them. I love how sophisticated they look, and I love that you can dress them up or down. Pair them with some sneakers and your favourite T-shirt for a cool downtown sort of vibe, or dress them up with a blouse, your favourite fur vest and a chic pair of heels. There are so many great variations in stores right now from bright colours to fun prints to the girliest of blush tones. I got this pair from Zara for only $35 (still in stores!), which they had in a few different prints and colours. I couldn't believe it when I saw the price tag, because they definitely look and feel like they're much more expensive. They've quickly become one of my favourite pairs of pants, and I find myself wearing them over and over. And for $35, I just might have to go back and pick up a couple more…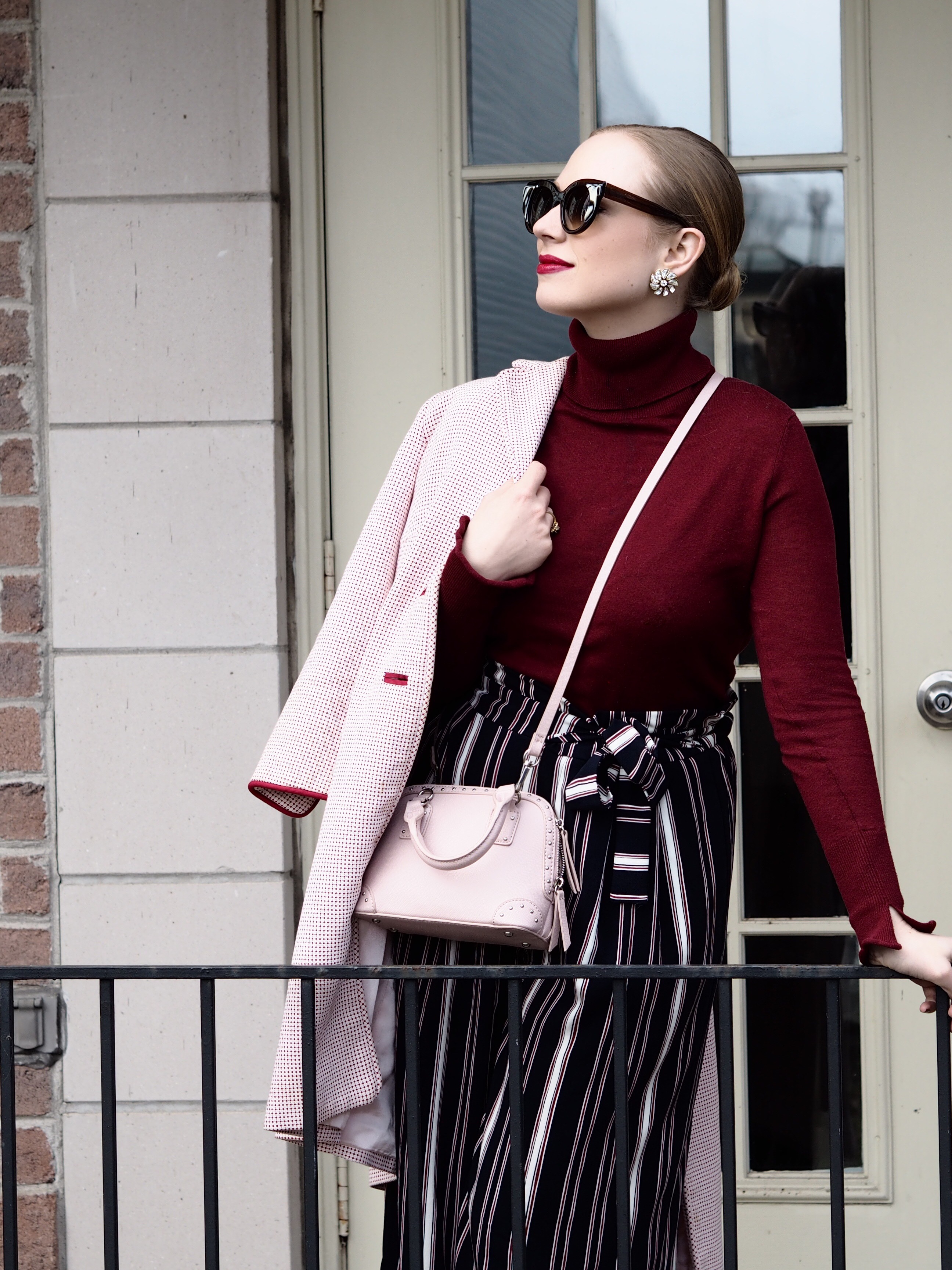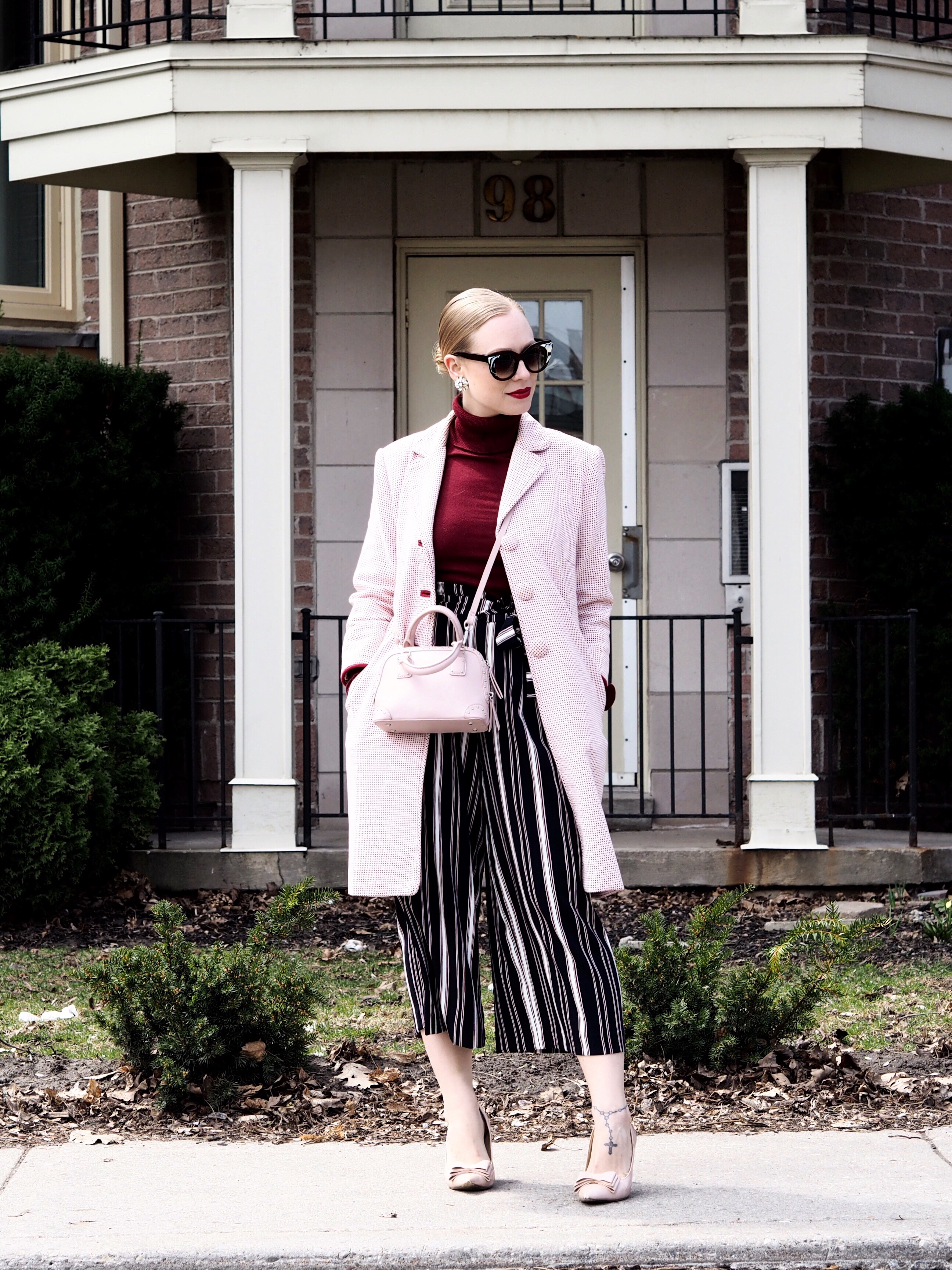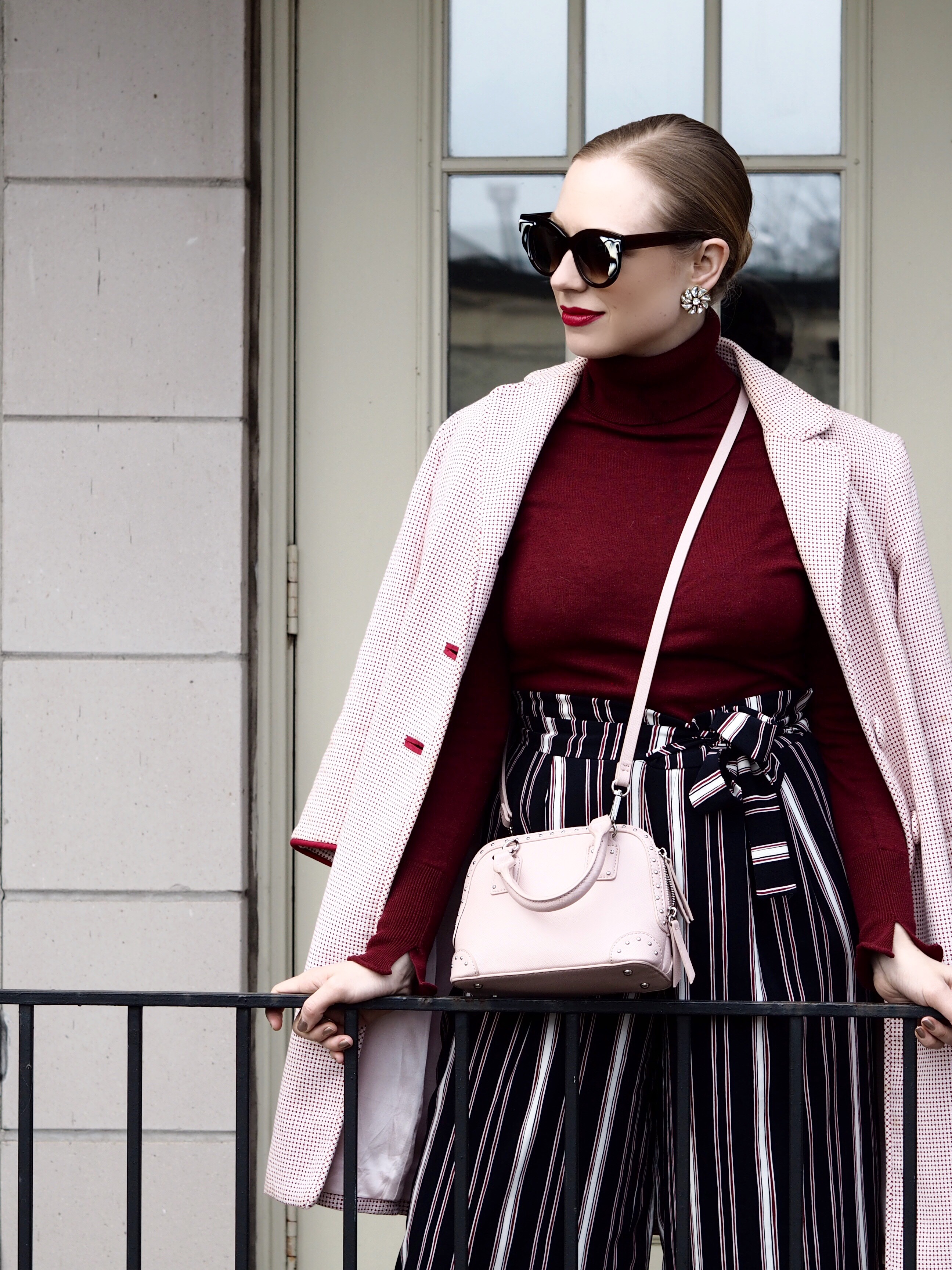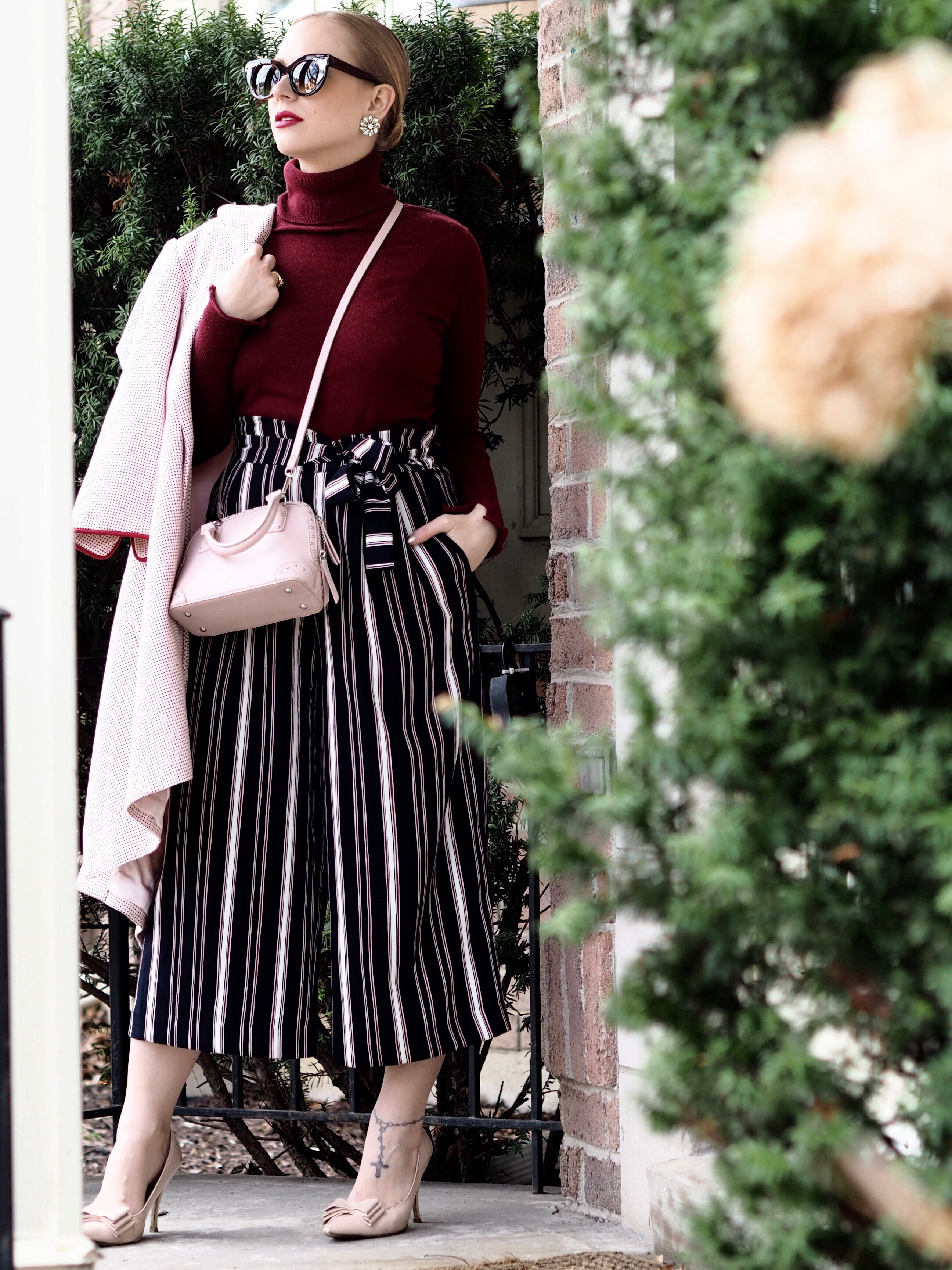 By the way, this week I was reminded of just how valuable having a supportive group of friends really is, and that it's so important to take the time to really recognize and appreciate those special people we have in our lives. On Monday evening, one of my short films "Lariat" screened at the 1st annual Soho House Toronto Member's short film night. What I thought was going to be just a fun opportunity to watch my film on the big screen turned out to be so much more, thanks to the immense love I received from all of those who came out to support me. My heart is full to the brim just thinking about all of my friends who took the time out of their busy schedules to show me they care for and support me. Lariat ended up taking home third place that evening, which was a nice surprise. But the real win for me was just being surrounded by those I love, and being able to share a little piece of what I do with them. From the bottom of my heart I thank you all.
.
What I Wore:
Culottes – Zara  // Sweater – Zara // Coat – Pink Tartan (old) // Shoes – Shoedazzle // Bag – Winners // Earrings – Kate Spade // Sunglasses – Thierry Lasry
.
Wishing you all an amazing weekend <3
.
xoxo