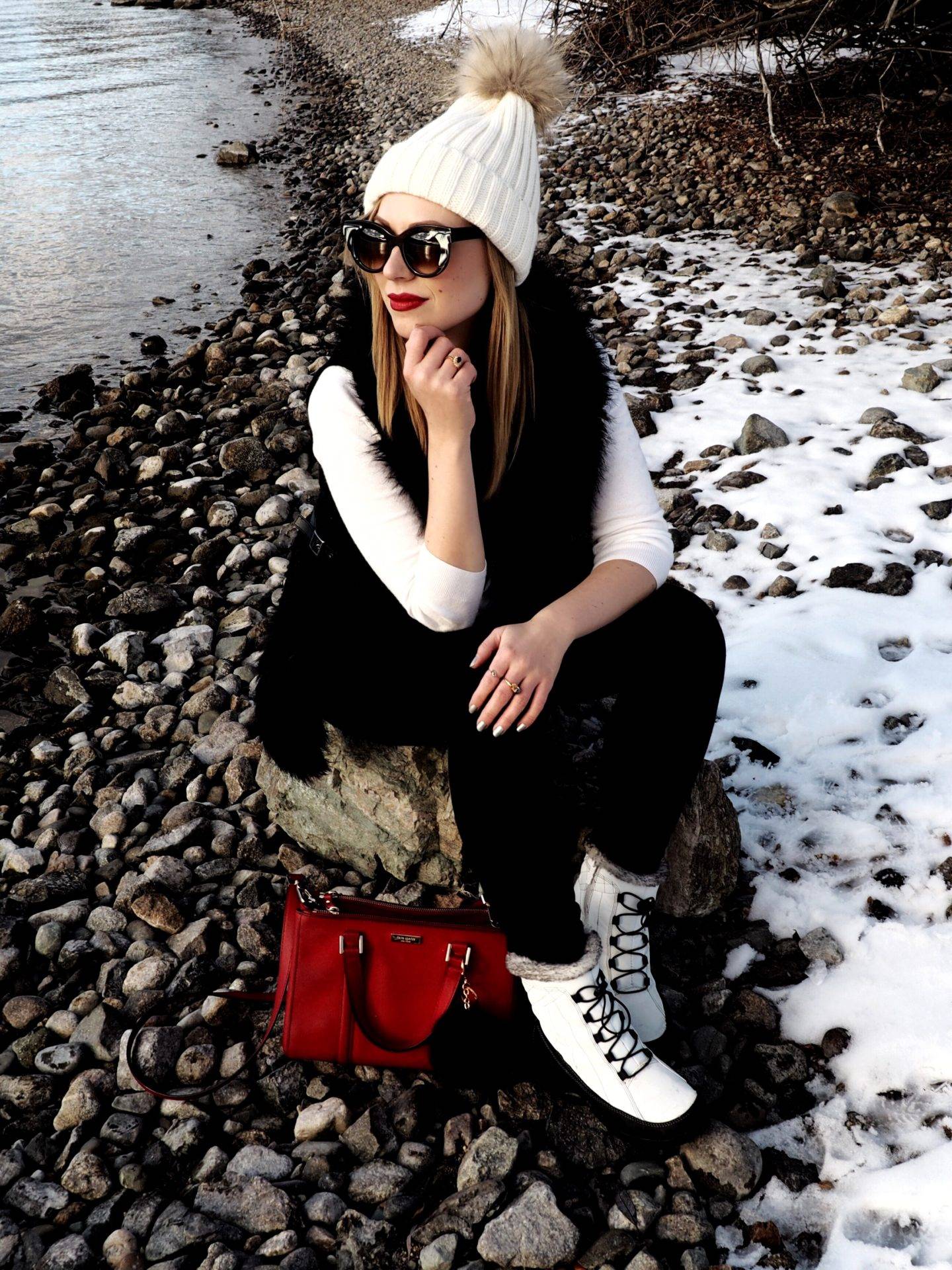 Finally sharing my first look of 2017 and trying to not stress over the fact that it's only what.. almost 2 weeks late? After flying back home from a long Christmas vacation in Edmonton (and Kelowna!) I'm ready to get back into the swing of things in all aspects of my life, especially blogging. I had such an amazing break and got some much needed R&R, but even more importantly got to catch up with my family and friends. It's so important to take time over the holidays to be with the ones you love, and sometime that means stepping back a bit from your work/blogging. While my time in Edmonton was pretty hectic with so many things to do and people to see, I was lucky enough to spend a week after Christmas with my family in Kelowna. It was so relaxing, re-energizing, and can we talk about how gorgeous it was?!
By the way, has anyone noticed how clearly obsessed I've become with these fur pompom beanies? For someone who never used to wear beanies at ALL I've sure grown to like them! They're the perfect accessory to not only keep your head warm in the cold winter months but also hiding your bad hair days and look chic while doing it… my kind of accessory!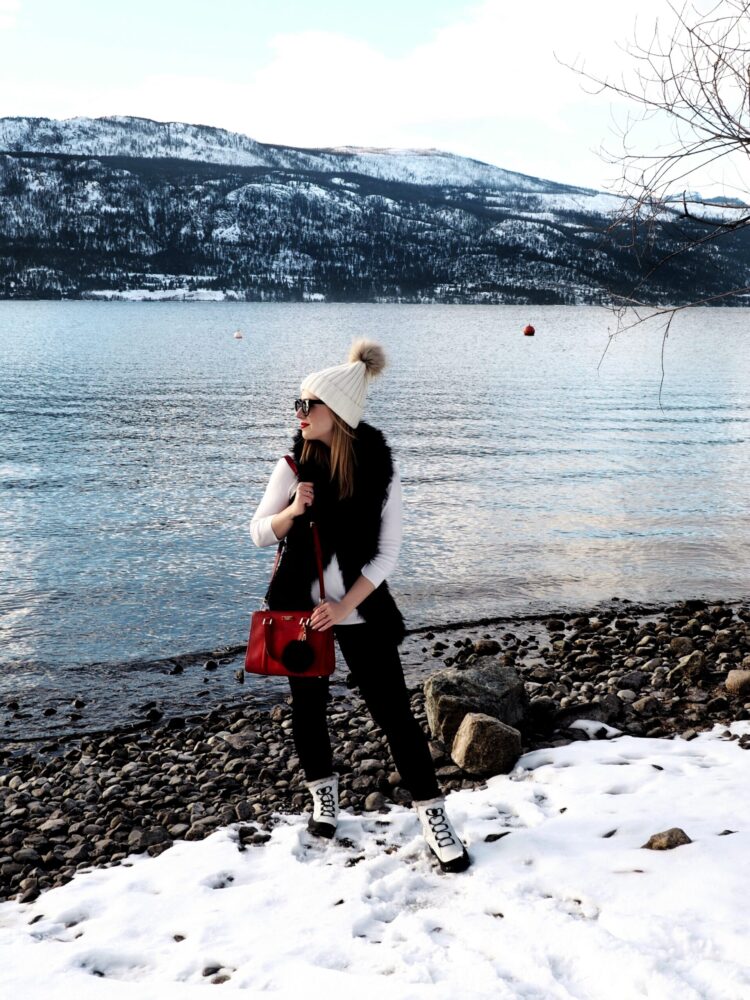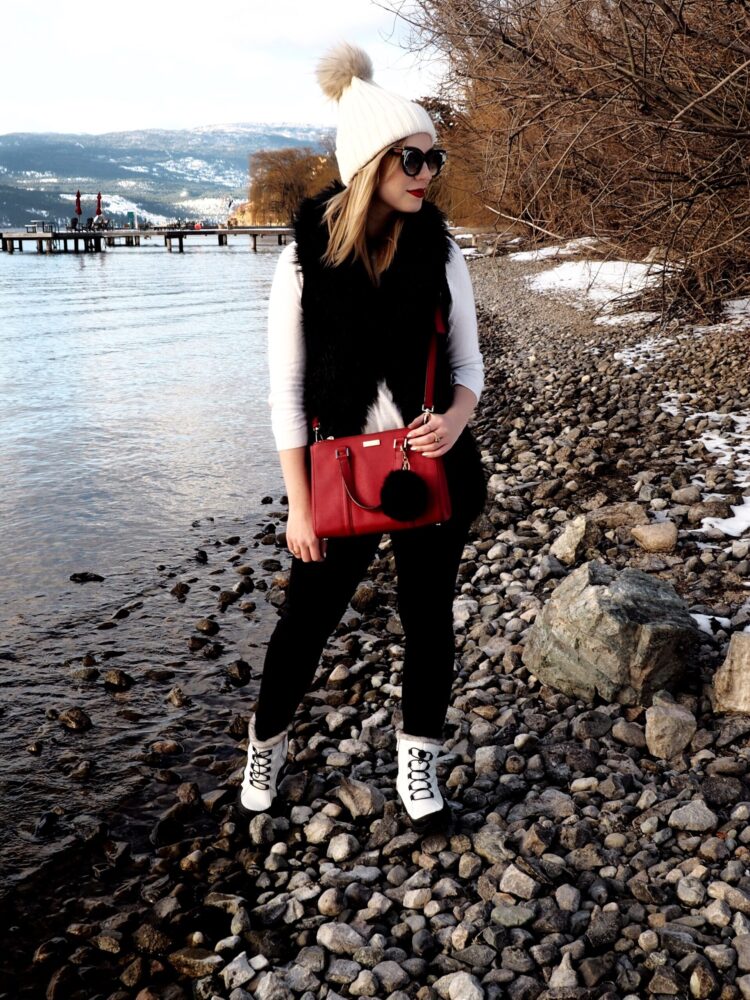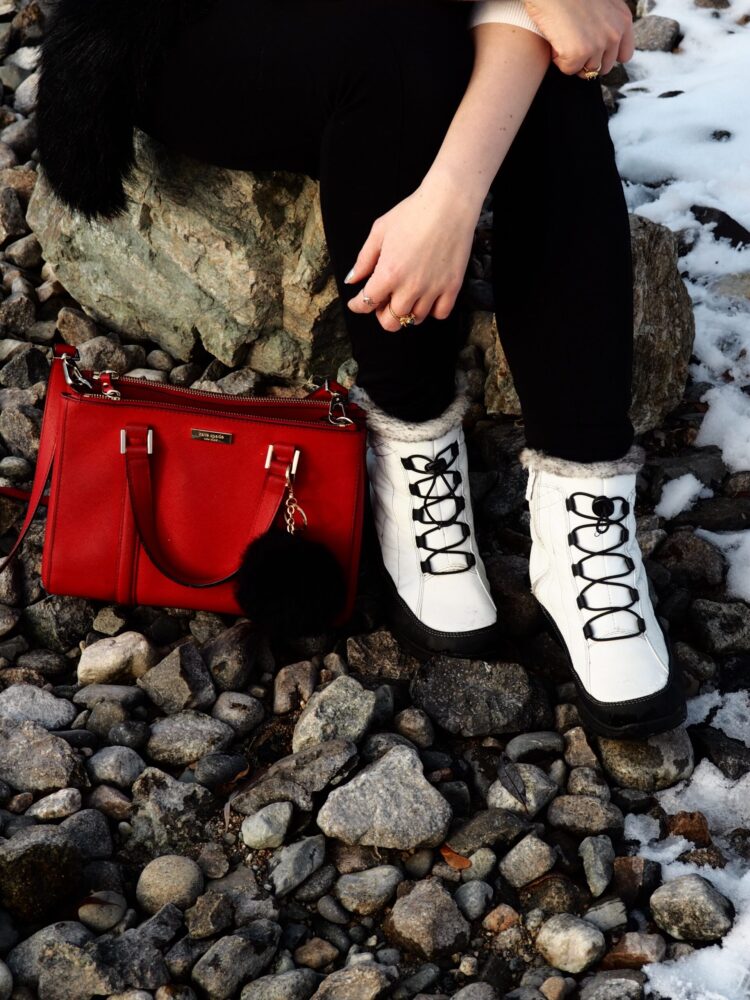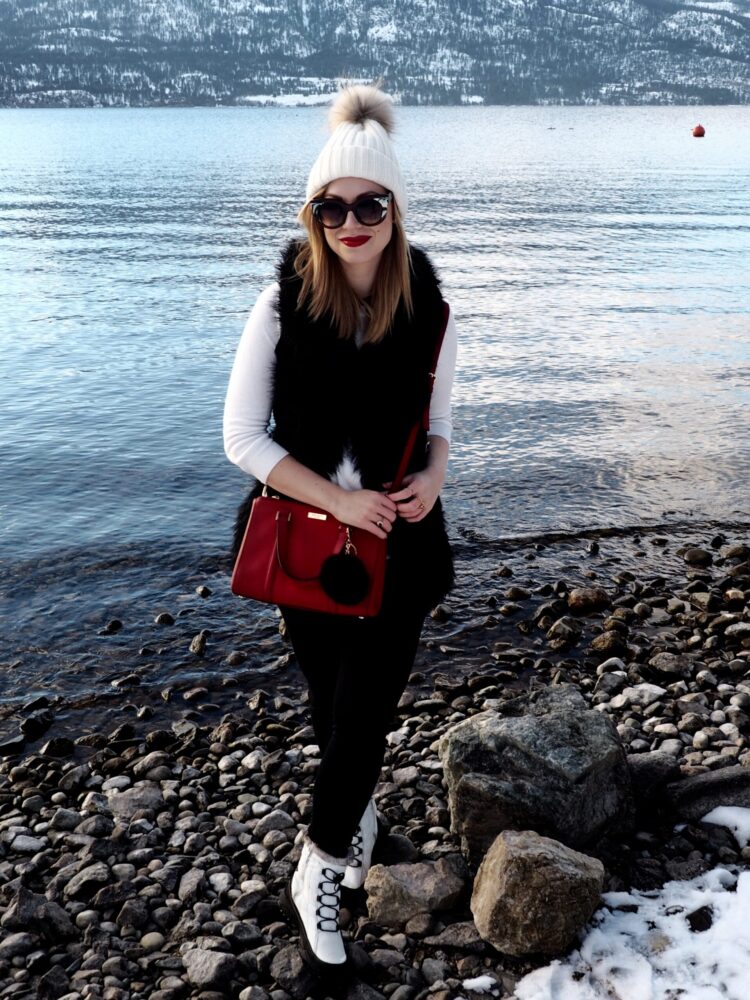 What I Wore:
Fur Vest – Guess (old – but LOOVE this one) // Cashmere Sweater – ASOS (Old – Similar Here) // Pants – ASOS (Old – Similar Here) // Beanie – BB Dakota (Similar Here) // Sunglasses – Thierry Lasry "Slutty" (in lots of colors here) // Boots – Totes // Bag – Kate Spade 
.
Hope you all had an amazing & relaxing Holiday season!
xoxo