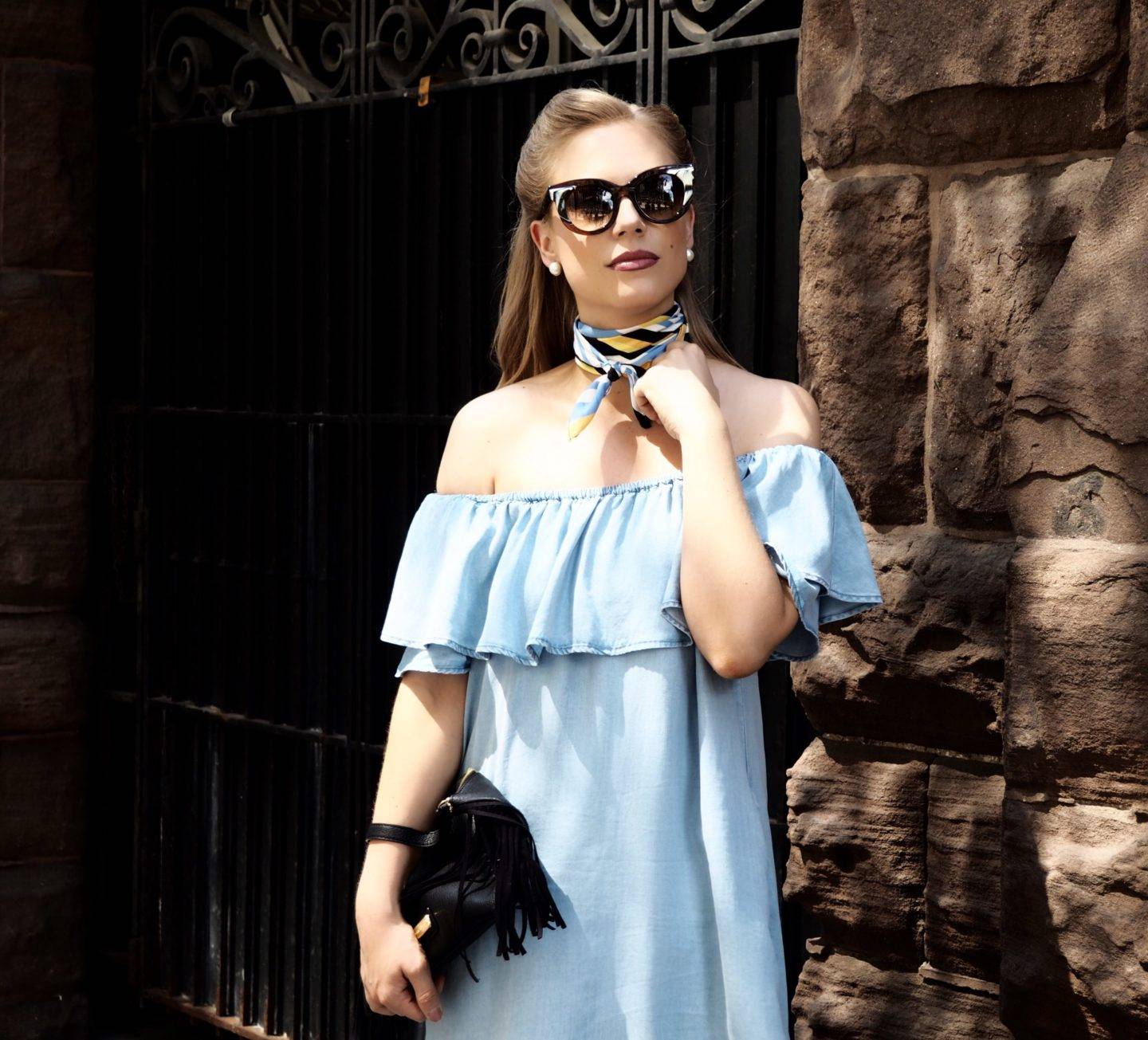 Ah… where do I start? Well if you follow me on social you already know that I just found out late yesterday afternoon that I booked a US National commercial that films in a few days. This means that I spent a good hour last night scrounging the internet for the best deals on flights to Toronto and back to Kelowna again August 1st to finish the rest of my vacation. While I'm (mildly) sad my vacation is being cut short, I couldn't be more excited to get back on set, and I know this is going to be a fun commercial to shoot. Although I can't talk about what the commercial entails or who it is for… I can say that my part specifically is pin-up inspired, which explains the retro do I'm sporting in these photos. My hair here is actually the hairstyle I created for my audition Friday night which somehow managed to stick through the night thanks to the couple pounds of hairspray I had loaded into it (No complaints here. Anytime I can get away with not doing my hair again is always a plus in my books). I figured when I woke up Saturday morning and it still looked cute, why not wear again? It was such a fun style to create and my first time trying victory rolls.. which are actually surprisingly much easier than I would have thought!
Since I knew I was flying that day and wanted to be as comfortable possible, I wore this amazing chambray off the shoulder Zara dress for brunch with friends at Maman Saturday morning. As I've mentioned before, off the shoulder is one of the trends I just can't get enough of lately and this dress is no exception. The softness of the material and the loose fit of the dress makes it as comfortable as wearing pyjamas (only a wee bit more appropriate when worn in public).. and it has pockets! I know how much us girls just love a dress that has pockets. Every time I wear this dress I get so many compliments, and it's one of those pieces you throw on and just feel immediately chic in. Zara also has a shirt that's the exact same, only of course a lot shorter. I love this dress so much I'm tempted to get the shirt too.
I paired the dress with some black and gold lace up wedges from Aldo which I got on sale last week. I had been looking specifically for a wedge sandal that would be comfortable enough to wear all day and these definitely fit the bill. I love the gold toe and lace up detail, and they're very comfortable.  The striped neck scarf is also from Zara. They actually had quite a few really cute designs when I bought this one so I  may end up caving and buying more. I love a neck scarf as a chic alternative  to a statement necklace or jewelry to dress up an outfit. It adds that little extra je ne sais quoi. Lastly I wore my favourite Thierry Lasry sunglasses which you're going to be seeing a lot more of now because I lost these sunglasses on the way to my audition :(. Guess that must have been some sort of good luck!!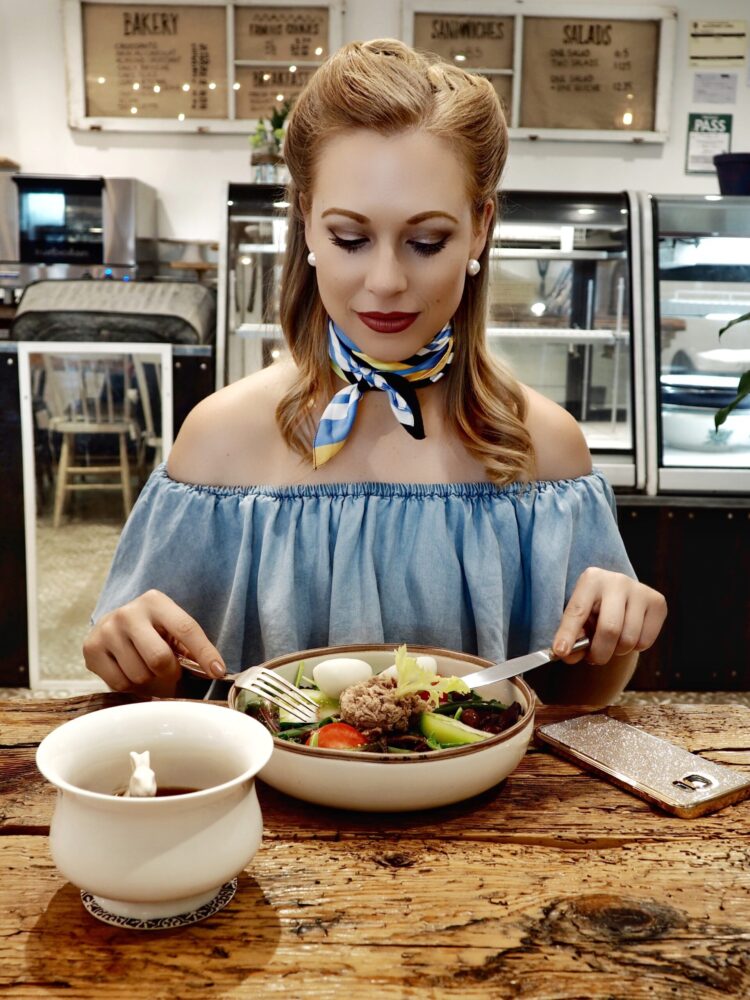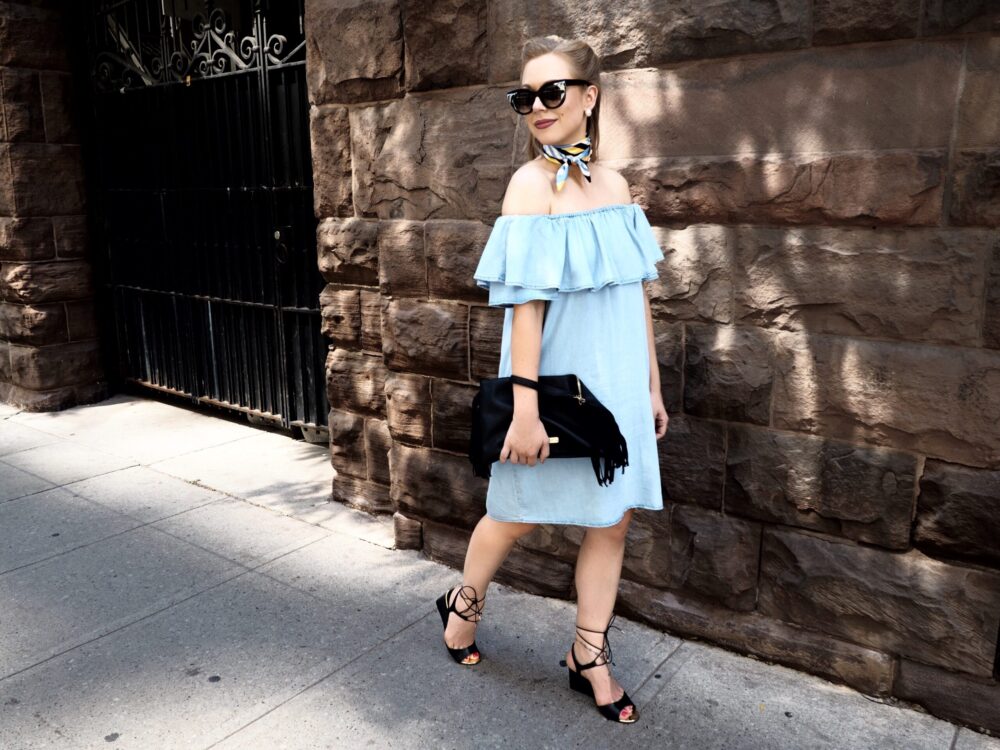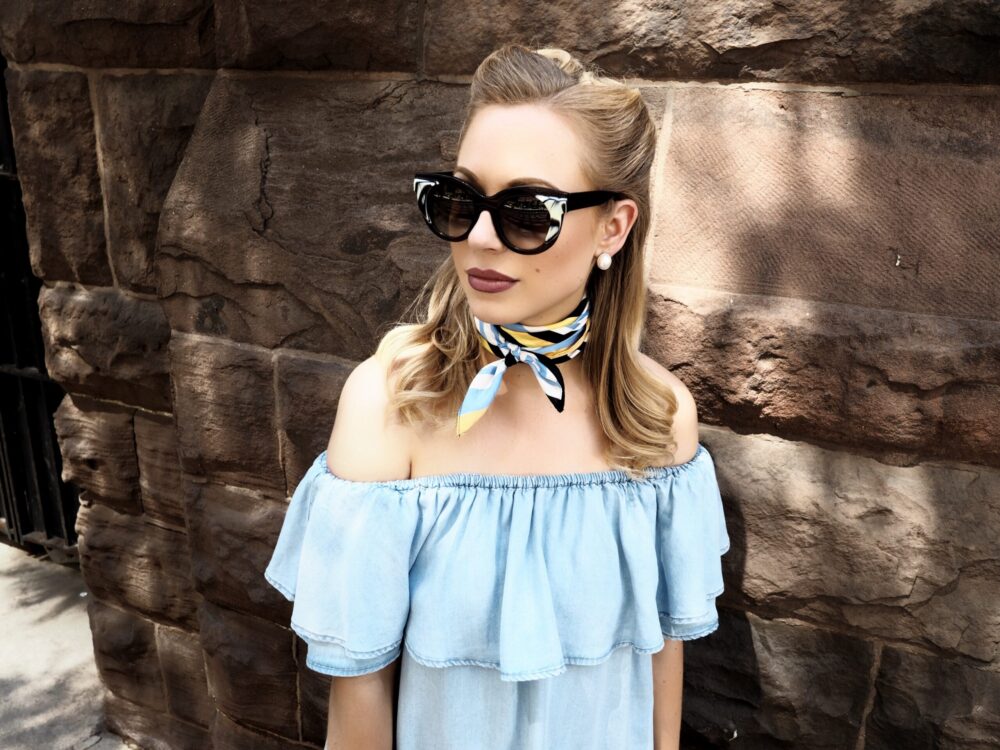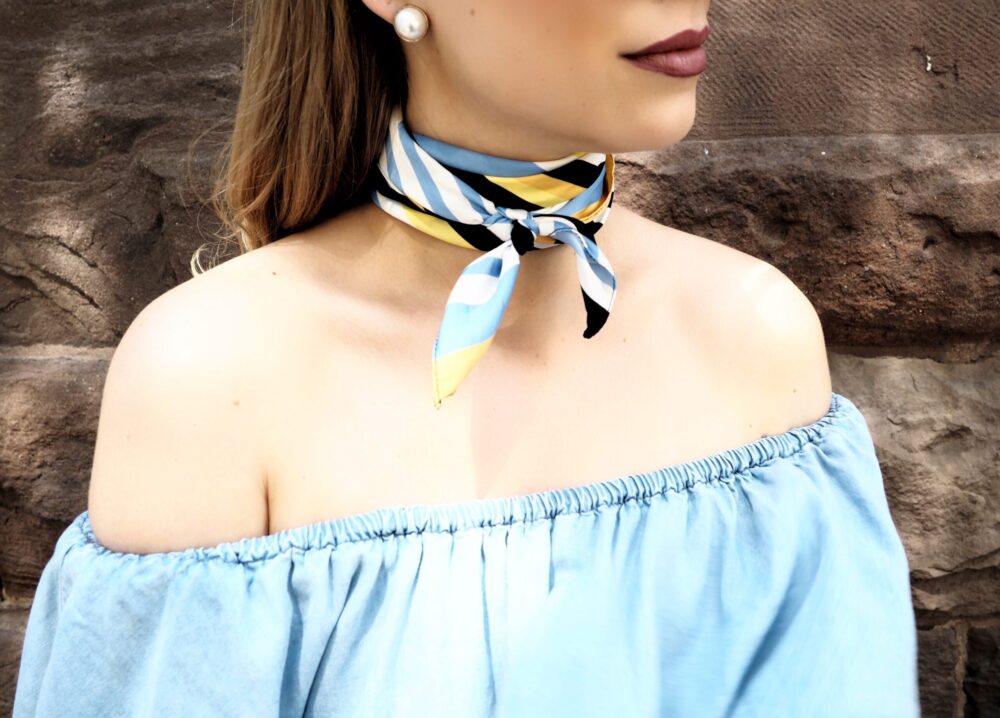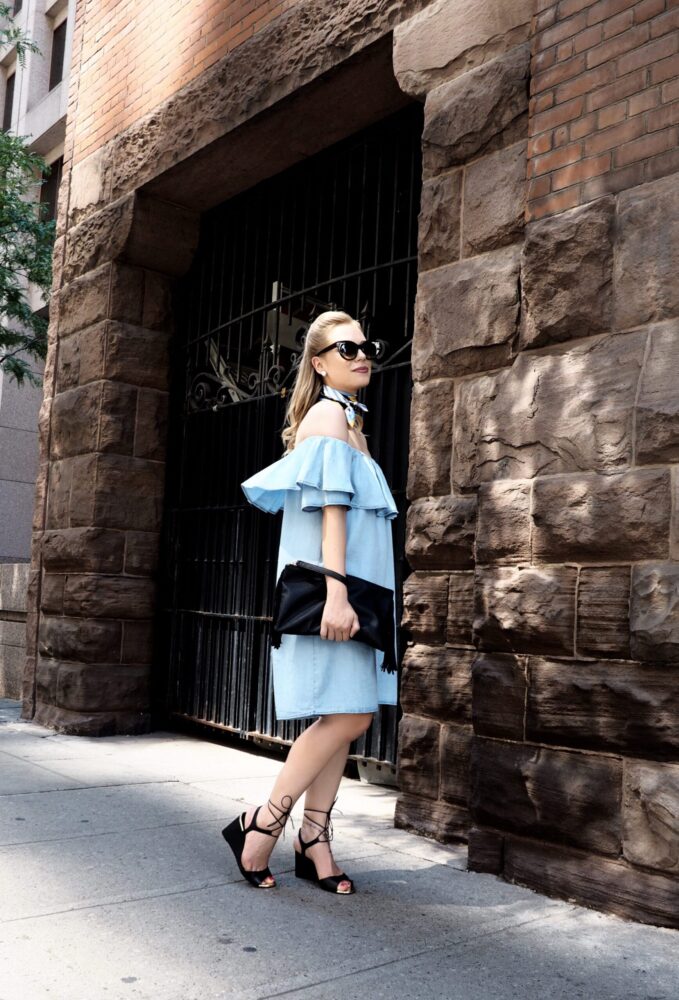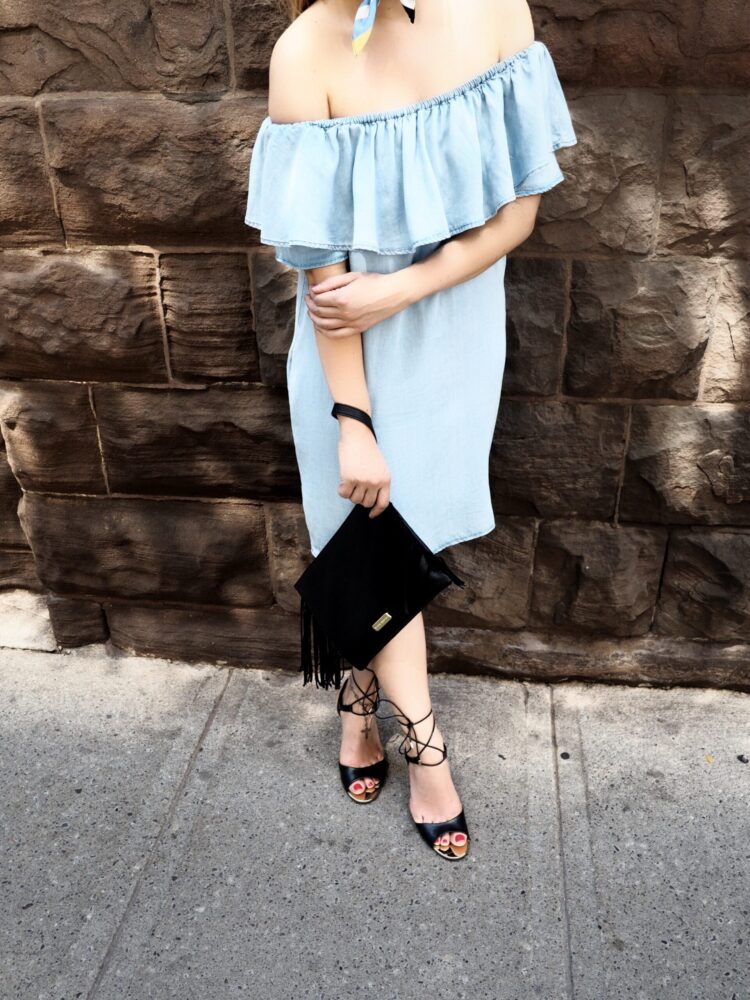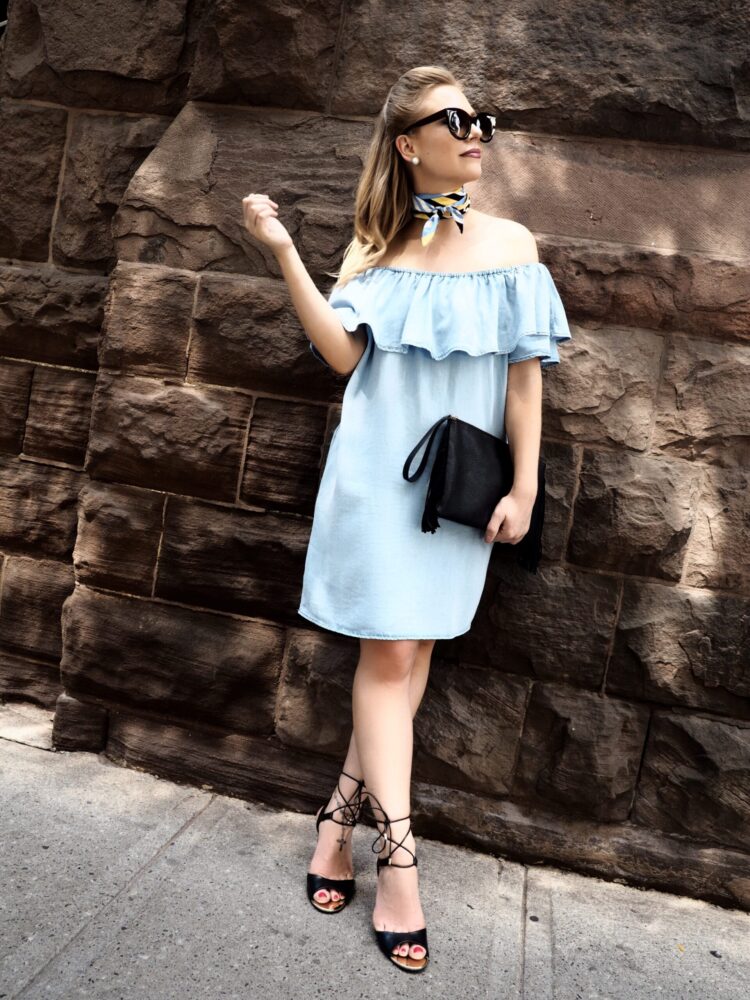 .
What I Wore:
Dress – Zara // Sandals – Aldo // Clutch – Steve Madden // Sunglasses – Thierry Lasry // Scarf – Zara // Earrings – Aldo // Pedicure – Holt Renfrew Salon & Spa
.
What are some of your favourite trends this summer? Let me know in the comments below!
(and don't forget to enter my Giveaway which ends Sunday!)
.
xoxo