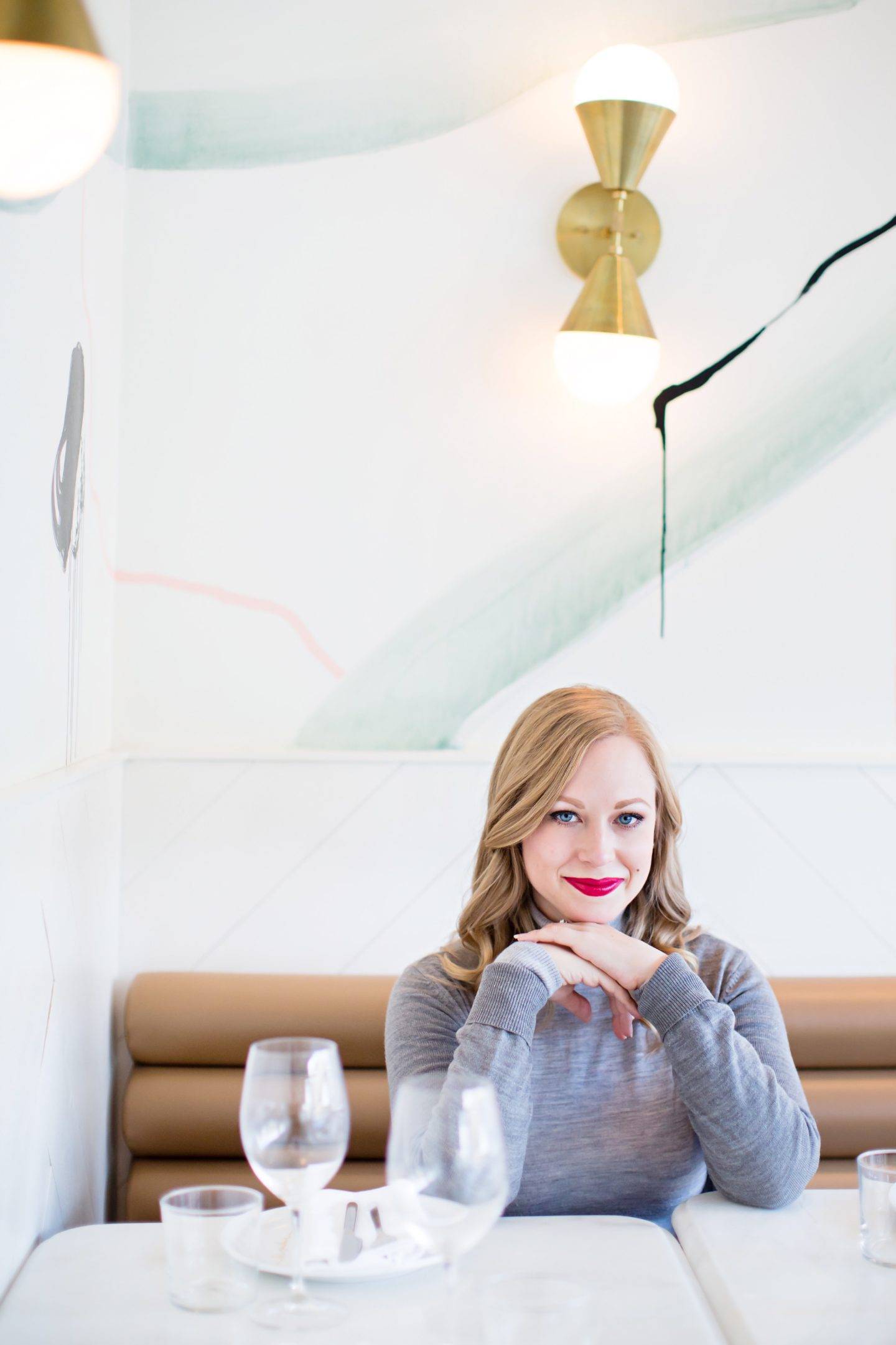 One of the things I've come to realize lately is that we as bloggers & content creators are extremely hard on ourselves. If we're not beating ourselves down by constantly comparing ourselves to others in terms of how our photos look on Instagram, or how many sponsored gigs we're getting, or why we didn't get invited to a specific event… it's because we're too busy stressing about all the writing we have to do just so that we hit that (what we see in our heads to be) desirable number of posts a week, or we're spending that time feeling guilty about all the posts we haven't been able to write, how long it's been since we've been able to post, and just how far this is putting us back.
I would be lying if I said I didn't feel all of the above at least at some point during my blogging career, if not many times. Lately I've been struggling with a lot of personal guilt because I haven't blogged in a couple weeks. In fact the whole last month I only put out two posts. TWO. As someone who enjoys routine, likes sticking to a strict schedule, and keeps long lists of all the things I need to accomplish.. this has been slowly eating away at me. My blog "to-do" list is a mile long, the content I have that's un-edited and waiting for me to work on is piling up, and as the days pass it stresses me out more and more.
The other day I had to step back and take a second to figure out why this stresses me out so much. I realized it's the pressure that we as bloggers put on ourselves to meet what we believe (this is the key, it's just what we tell ourselves!) is the industry (or acceptable) standard for what should and shouldn't be done as a blogger, that allows us to constantly feel stressed. Whether we're stressed about having to keep up, or we're stressed about not being able to keep up and falling behind. It seems like no matter what, we are always stressing because of these made up standards we have engrained in our brains, and our need to constantly compare ourselves to them and to others.
I myself am used to blogging once a week (sometimes twice), and the fact that I haven't been able to keep up with that lately, and that I have a growing list of content I have yet to create or posts I have yet to write stresses me out. I feel like when I started writing my blog I made a commitment to post content consistently, and because I haven't been able to do that lately I'm a failure. Beyond that I compare myself to all these other bloggers who are putting out 1-3 posts a week, while I've barely scrapped up 2 posts in a month and this makes me feel like less of a blogger. Lately I've been feeling like while everyone else is getting ahead, my lack of posting has me falling behind. But what I've come to realize through my self-reflection, is that not only should we not compare ourselves to others as because we are all living completely different lives (with different work situations, relationships, home/family life, and commitments), but that we have to realize (and start being ok with the fact) that sometimes life throws us a curveball and we just don't have the time to keep up. And that's totally OKAY.
So here's me voicing the truth, allowing myself to come to terms with it. I just haven't had time lately, and that's OK. Between packing for the move, moving, getting settled in from the move, and working a little more than I should be to make up for the holidays, I just haven't had any free time. Every second I'm not working, I'm unpacking, and every second I'm not unpacking I'm working. Ive managed to keep up with Instagram, but I just haven't had time to work on my blog, and I don't see myself being able to really sit down and focus until my condo is completely organized and settled. I've started to realize that instead of beating myself to the ground about not being able to keep up I need to realize that life happens. It's OK to get busy and have to put things on hold. It doesn't make you a failure, it doesn't make you any less of a blogger, it doesn't set you back in ANY WAY. No one out there is sitting there looking at your blog and thinking how bad it is we haven't put out a post in weeks, in fact most people probably haven't even noticed because most people don't keep track of that like we do.
We as content creators are our worst critics, and are so hard on ourselves. We need to learn to step back and look at it the way others do. We need to step back and realize that we can't always be in control, we can't always stick to a strict schedule because life doesn't always allow that. And we need to learn not to beat ourselves up when it doesn't. It is in no way a reflection on our work ethic, who we are as a creator, or our abilities in any way. Bloggers, let's all stop being so hard on ourselves. We get so wrapped up in stressing about these things that it consumes us. We worry so much about whether we're doing enough based on what other bloggers are doing that we forget about what's actually going on in our lives.
Remember that we all have a different story to tell. We all come from different backgrounds, with different levels of experience.. we all have different work situations, relationships, and home/family lives.. Some have been doing this for years, some for only months. Stop comparing yourself to others and seeing your work as any less valuable than it is. When we stop constantly comparing ourselves to others, we will find ourselves less stressed about whether we are keeping up or not, and we're able to focus instead on putting out content we love and are truly proud of. 
Remember, it's not about what you haven't accomplished. It's about what you HAVE.
With love,