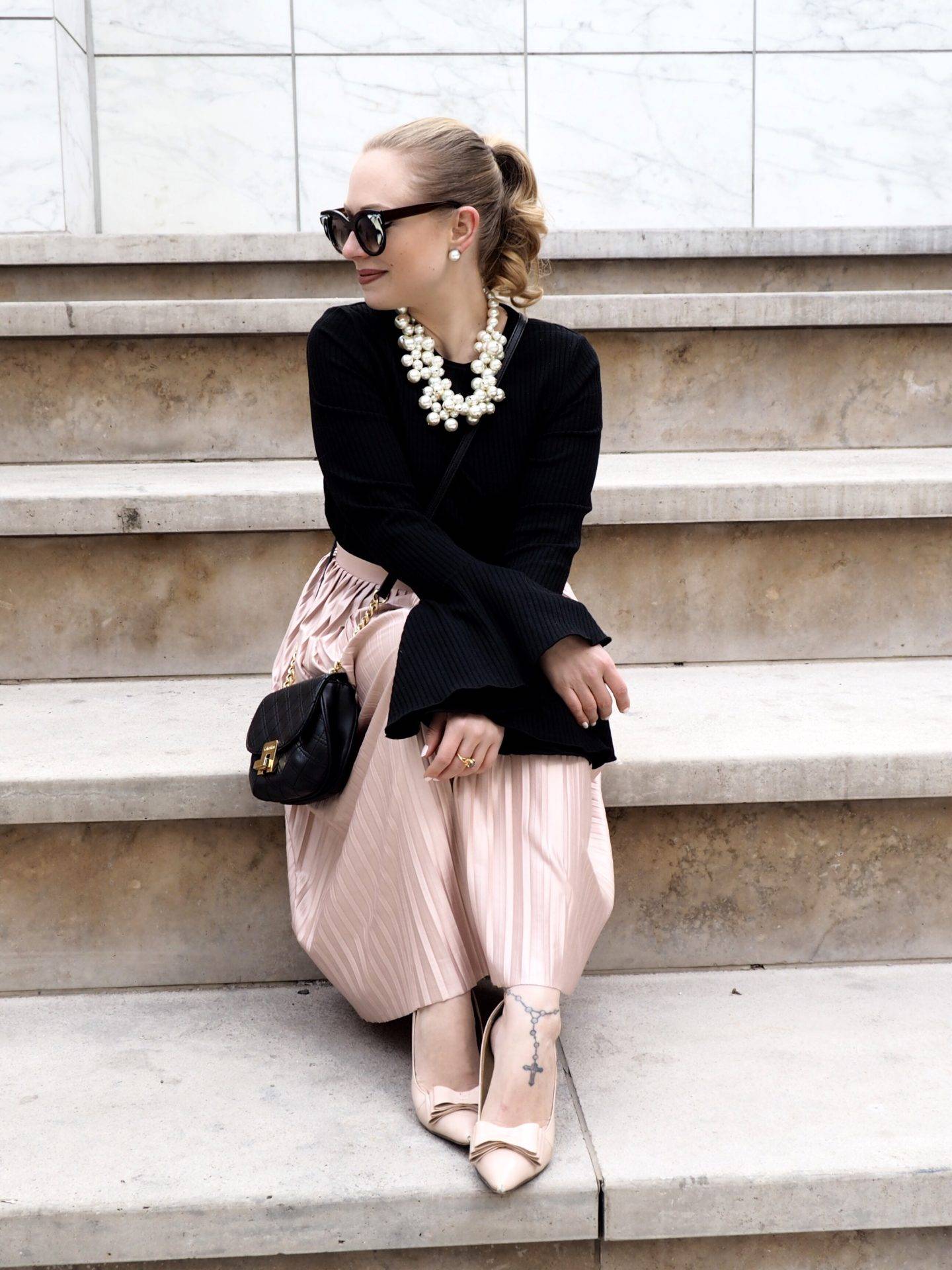 I'm a very forgetful person. Over Christmas break when my family and I went up Silverstar mountain to snap some photos for my blog, I forgot my memory card at home. Thank god I realized before we made it up the mountain because we had to make a pit stop at Staples on the way so that I could get a new one. Had I not realized till we got there, I would have had a very unhappy family (because I was the one who had pushed so hard to go up there for photos in the first place) and a very unhappy me (because Silverstar really is so picturesque!). Unfortunately one of the items I tend to forget the most places is my camera… which for someone who relies on their camera to create their content is REALLY not a good problem to have. Last time I ventured out for brunch with Michael of Global Garcon to snap photos I forgot my camera at home and so we had to use his (sorry Michael!). I have forgotten my camera on restaurant tables before, at friend's houses.. you name it. This time, literally seconds after getting dropped off in the financial district after brunch to take photos with my friend Hillory of First Time Things, I realized I had forgotten my camera in the Uber. I had to chase the Uber down the street, screaming and waving my hands in the air like a madwoman. Luckily for me I managed to flag him down and get my camera.. but long story short is these photos almost didn't happen, and I almost lost my camera. Either I need to smarten up, or I need to handcuff my camera to my wrist.
After getting in touch with my casual side in my last outfit post I was so excited to get back to my roots and post something a little more girly… and what's more girly than pink pleats, bow heels, bell sleeves and pearls?! As much as I love a comfortable sneaker and jeans, I feel most like myself when I'm dressed up.. and this outfit was no exception. Heading for brunch at Lavelle, one of the restaurants in the city with the cutest and girliest decor, was the perfect opportunity for me to get my girly on. I wore one of my favourite pleated skirts from Topshop, paired with the perfect bell sleeved top I snagged on sale at Zara while I was in Edmonton this Winter. I absolutely love statement sleeves, and I love how a bell sleeve jazzes up what would otherwise be a very plain shirt. Although it wasn't my original intention, I feel like I got a bit of a retro vibe in this outfit with the skirt, cat eye sunglasses and curled ponytail. It definitely had that Sandra Dee from Grease sort of feel!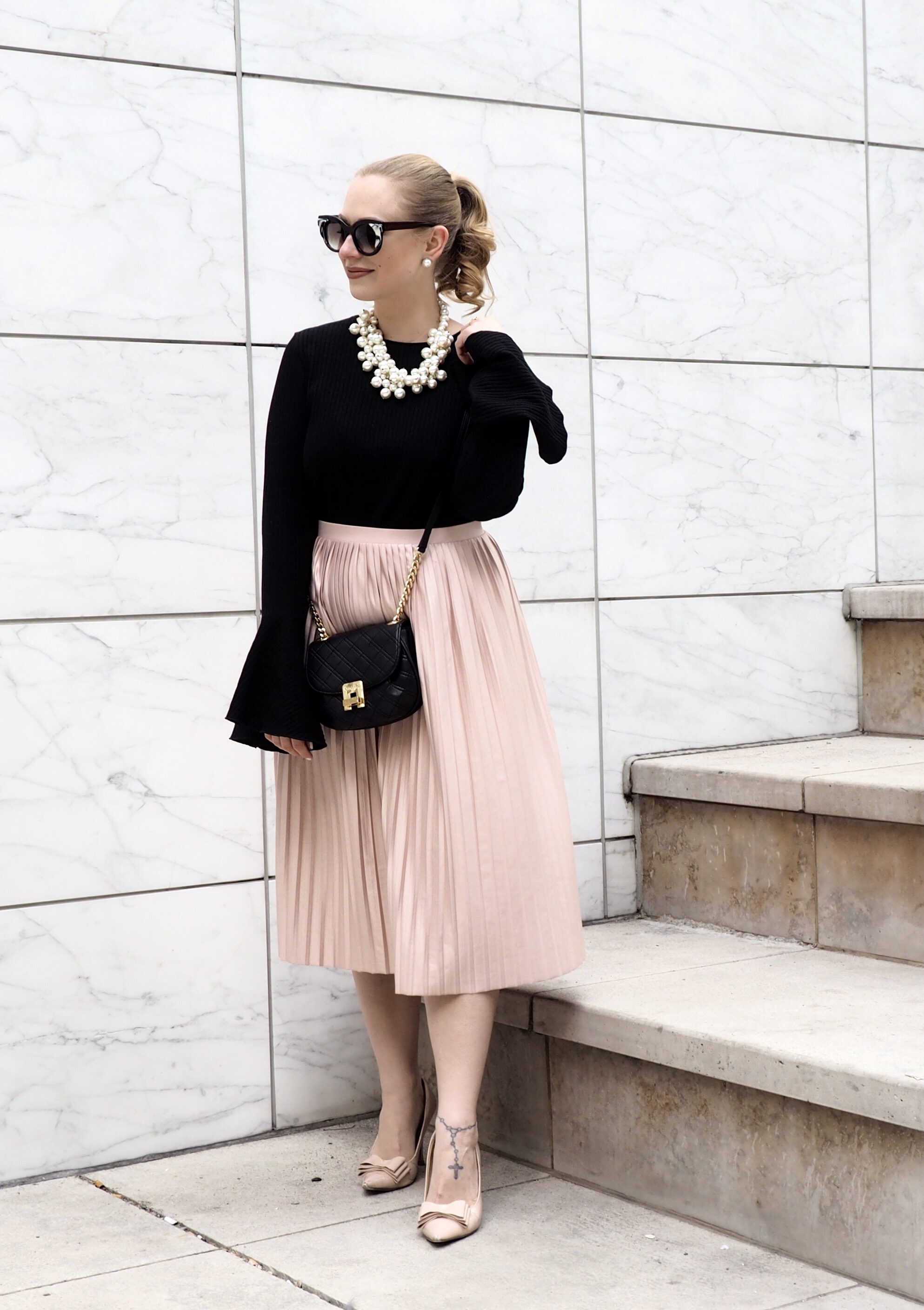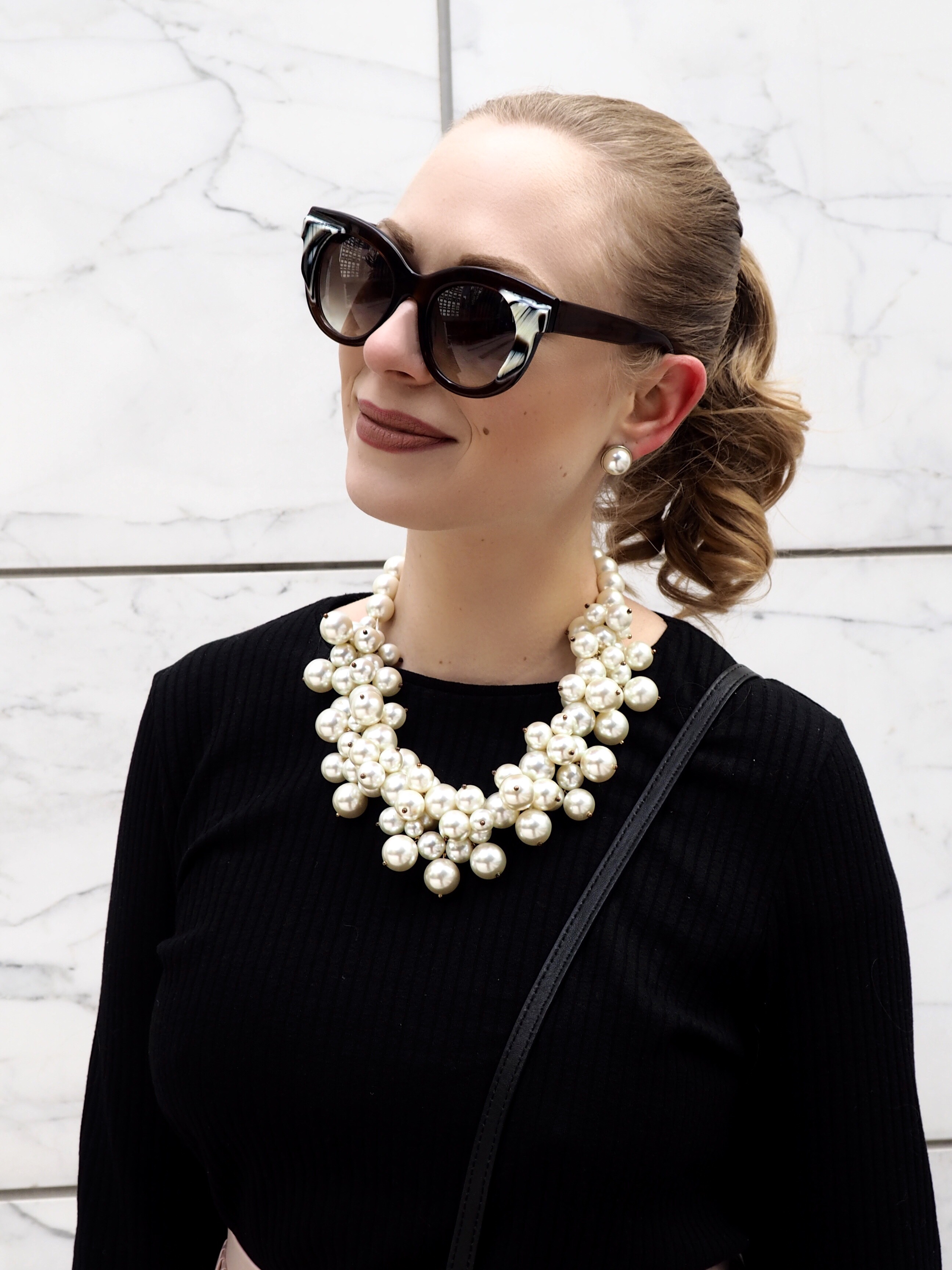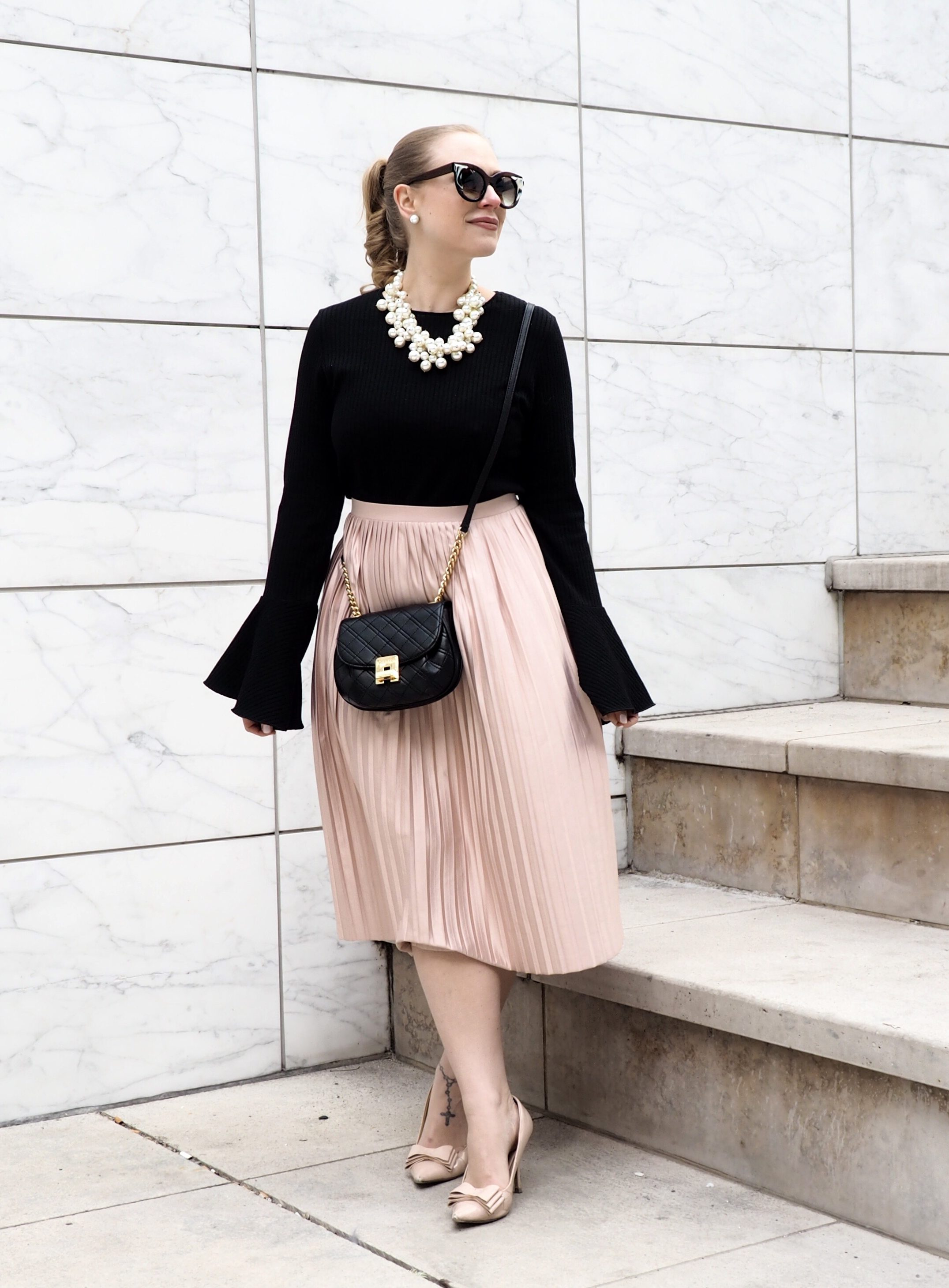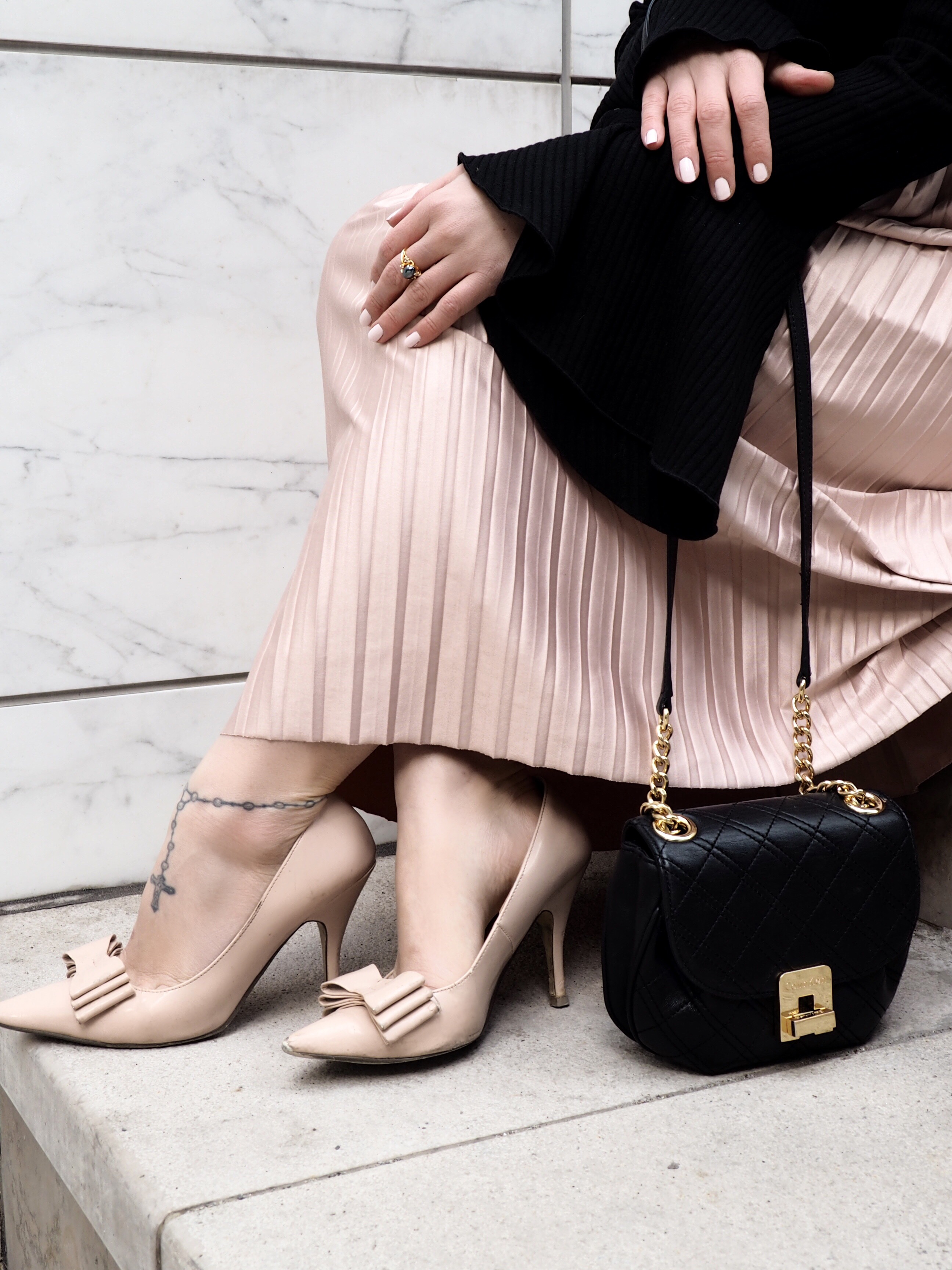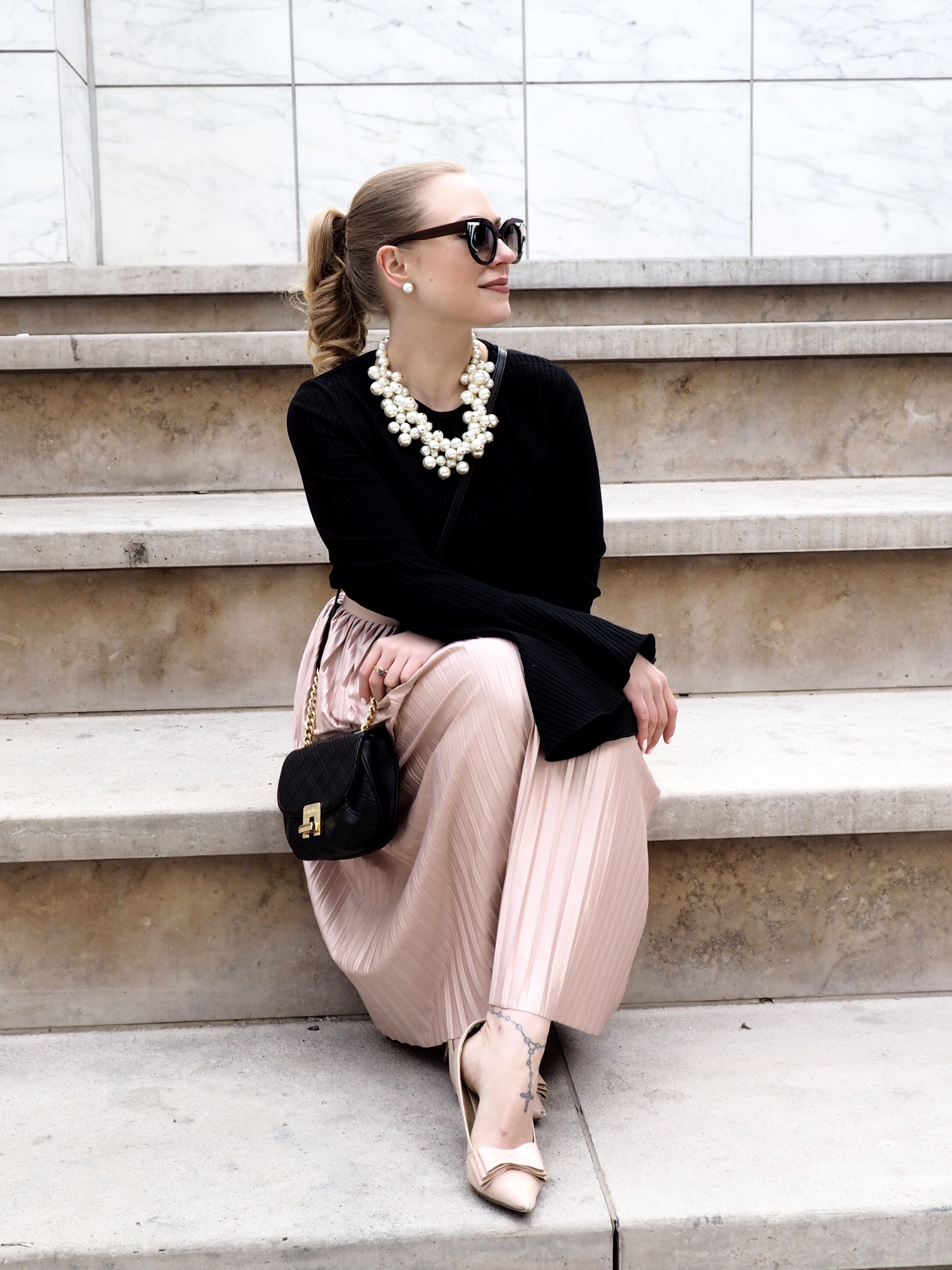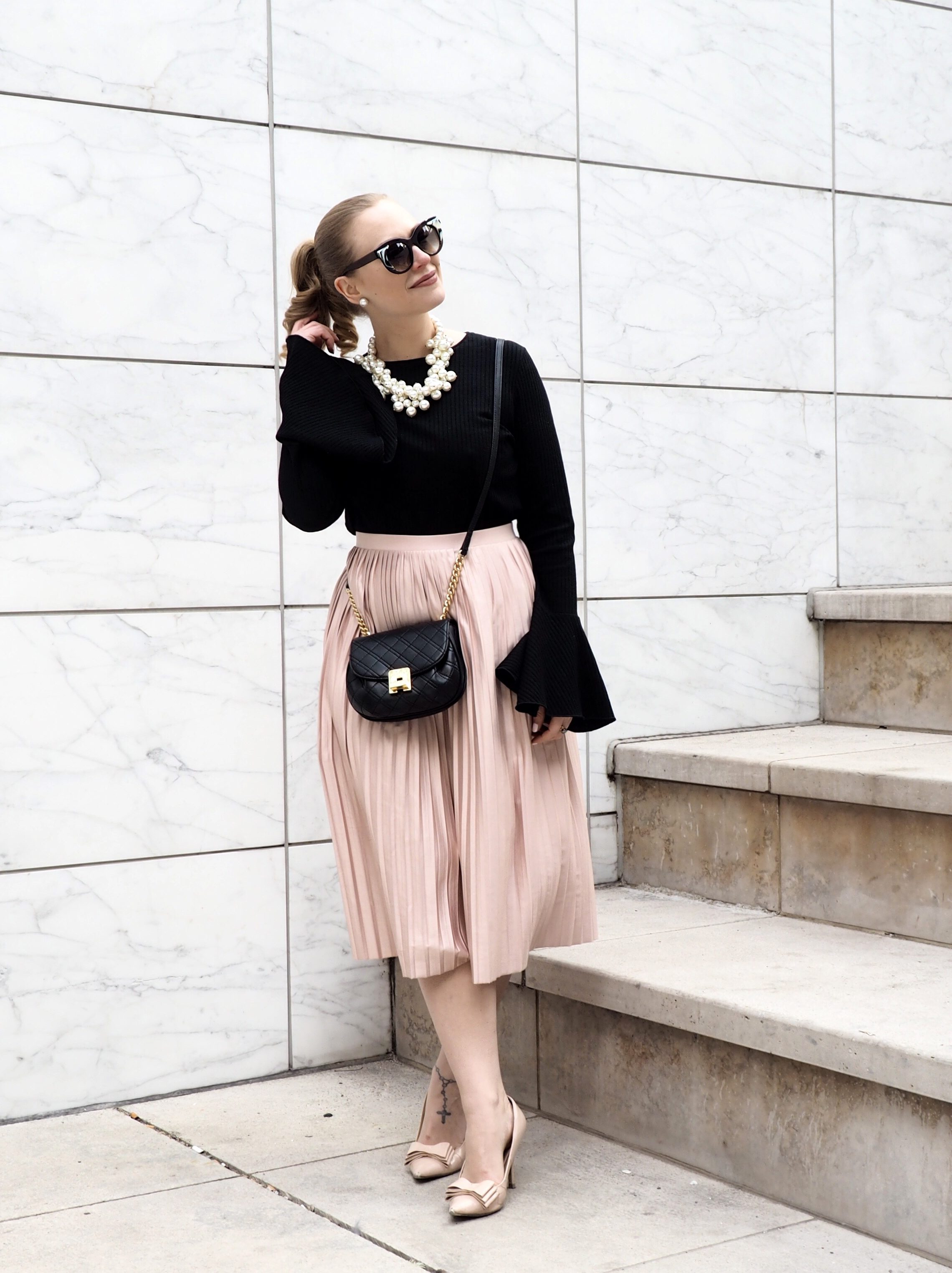 By the way, I got some amazing news this week that I want to share with you.. One of the short films I acted in last year will be screening at the Cannes Film Festival this year! One of the big dreams for all of us actors is to have one of our films screen at Cannes, and I can't express just how excited this has made me. Even just seeing my name up on the Cannes website sent me over the moon… Check out the festival posting for the film here.
What I Wore:
Skirt – Topshop (Sold out in pink) // Top – Zara (Sold Out – Similar) // Necklace – Zara (old – Similar Here)// Bag – Calvin Klein // Heels – Shoedazzle (old – LOVE THESE) // Sunglasses – Thierry Lasry // Nail Polish – Crabtree & Evelyn in Peony
.
Wishing you all a happy Wednesday!
xoxo