They say that April showers bring May flowers, but apparently mother nature was a little late on getting the memo this year. While we had what was in my opinion a pretty wet April, it's the first of May and it doesn't look like the rain is going to let up for at least another day. Rather than sulk about it, I've been trying to focus on the positives and keep in mind that sunshine and warmer days are just around the corner. Although it's hard to not to feel down when the skies are grey and dreary, if there's one thing I've learned over the years it's attitude is everything, and even just thinking positive can make you feel that much better. In honour of keeping a positive outlook and starting the month of May off on the right foot, here's my list of top 6 things to keep in mind when the rain has you feeling down:
It could be snowing instead
All the flowers and grass are going to look that much more beautiful because they've been well watered
It's an excuse to not spend time doing our hair (hello easy ponytails!)
 Two words: Hunter Wellies
 The sound of rain pitter pattering on the window is so calming and soothing
Everything smells so fresh after it rains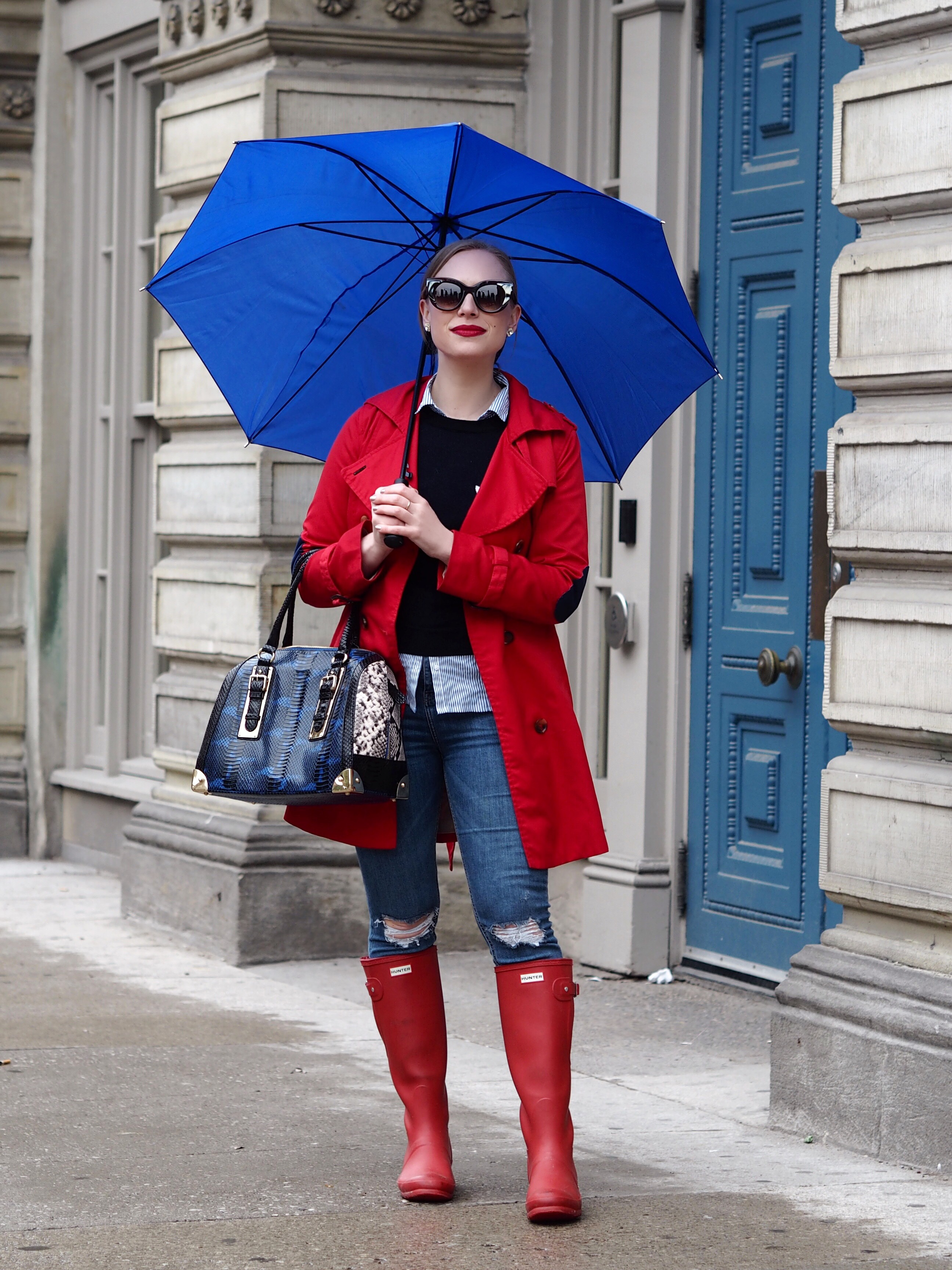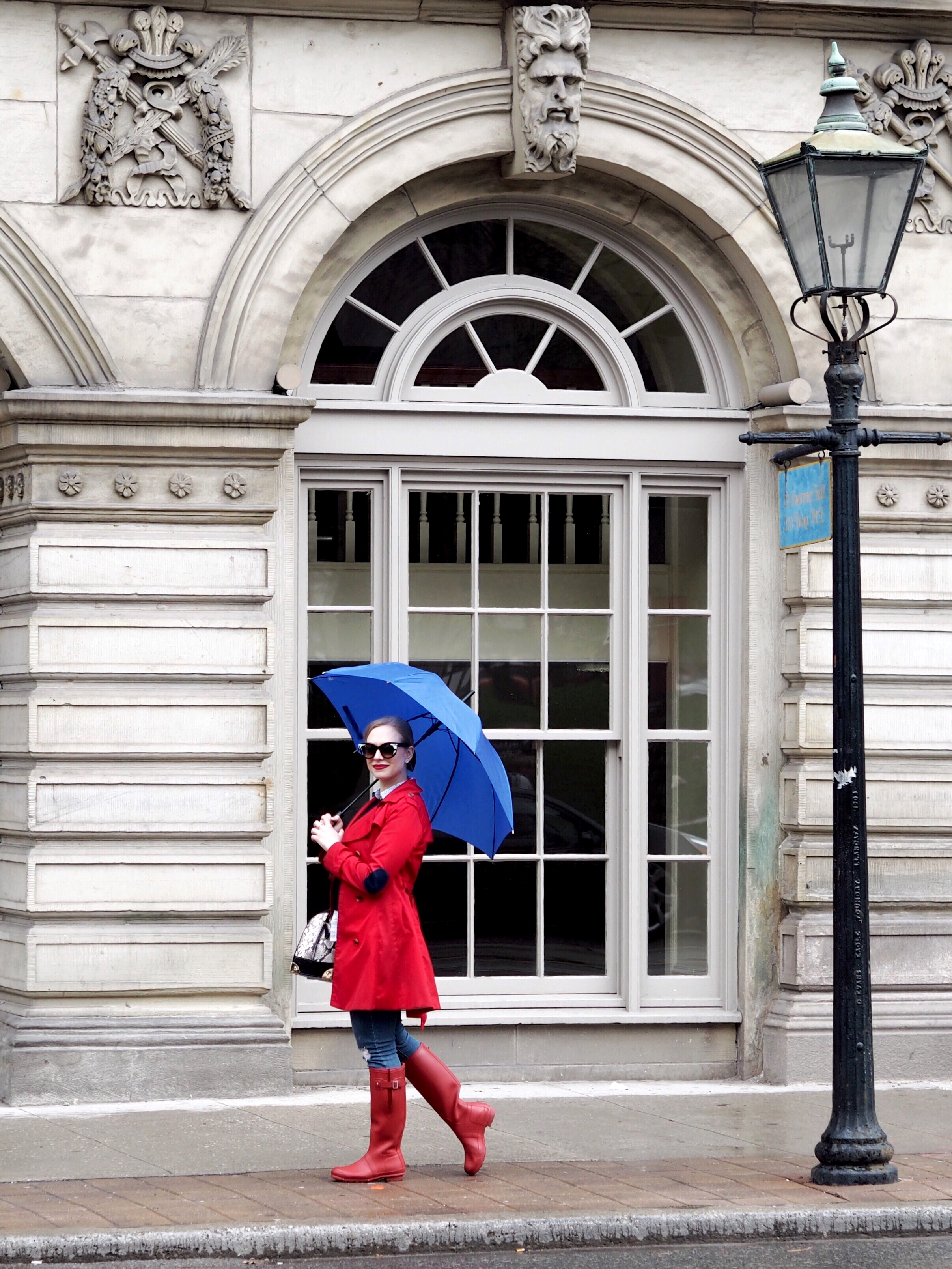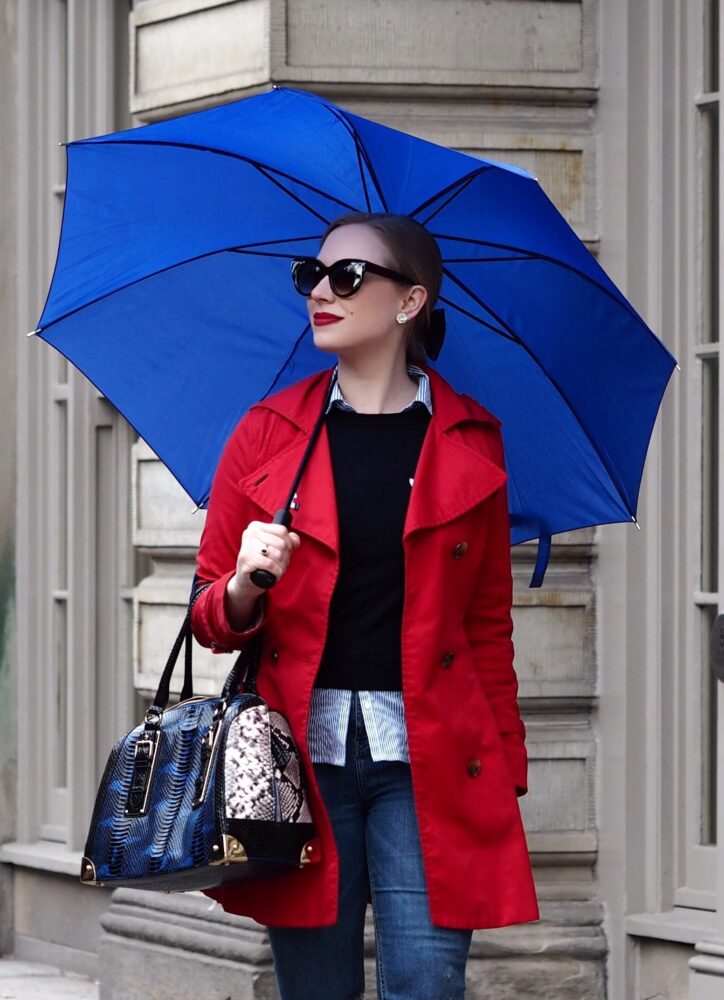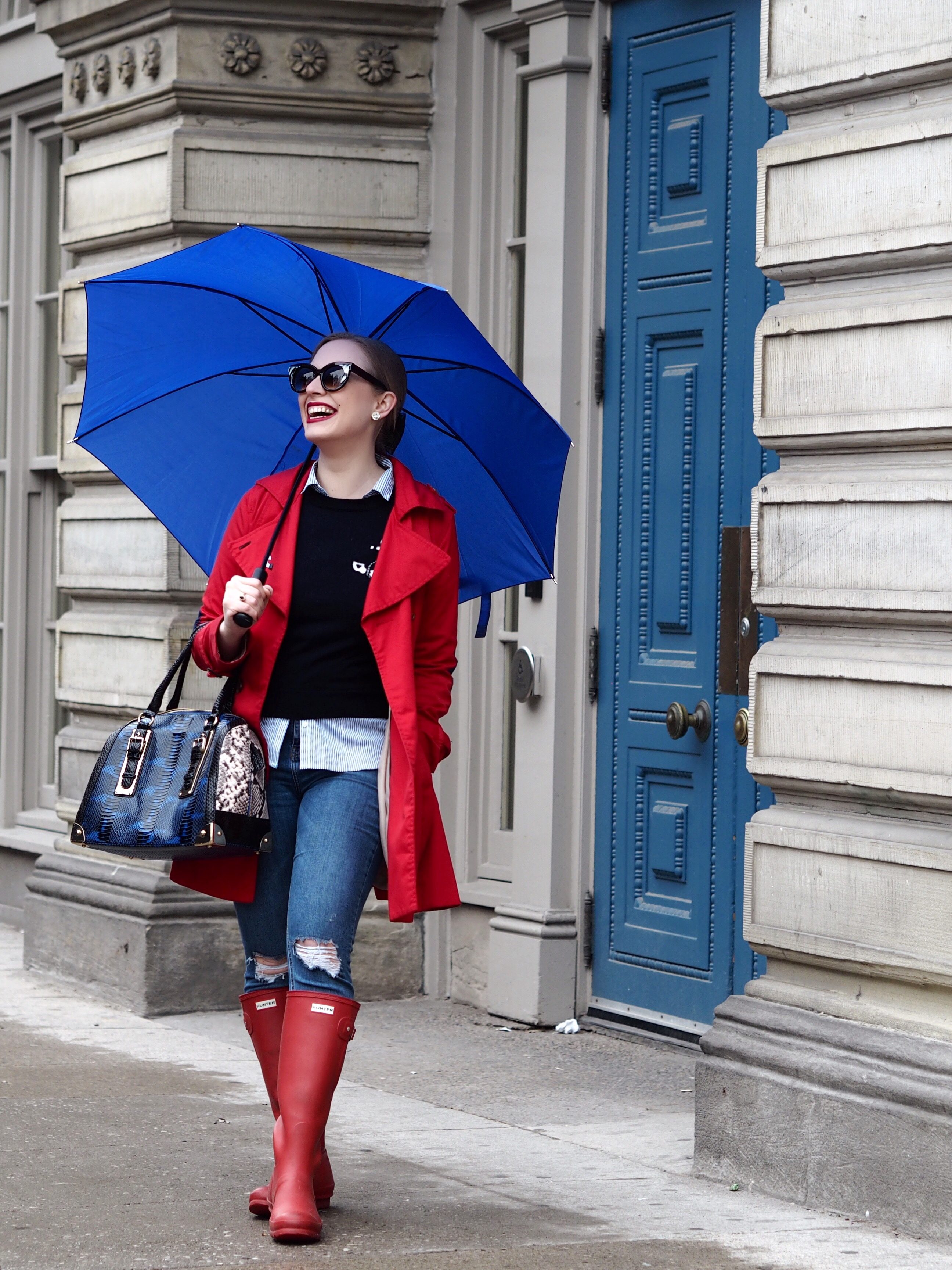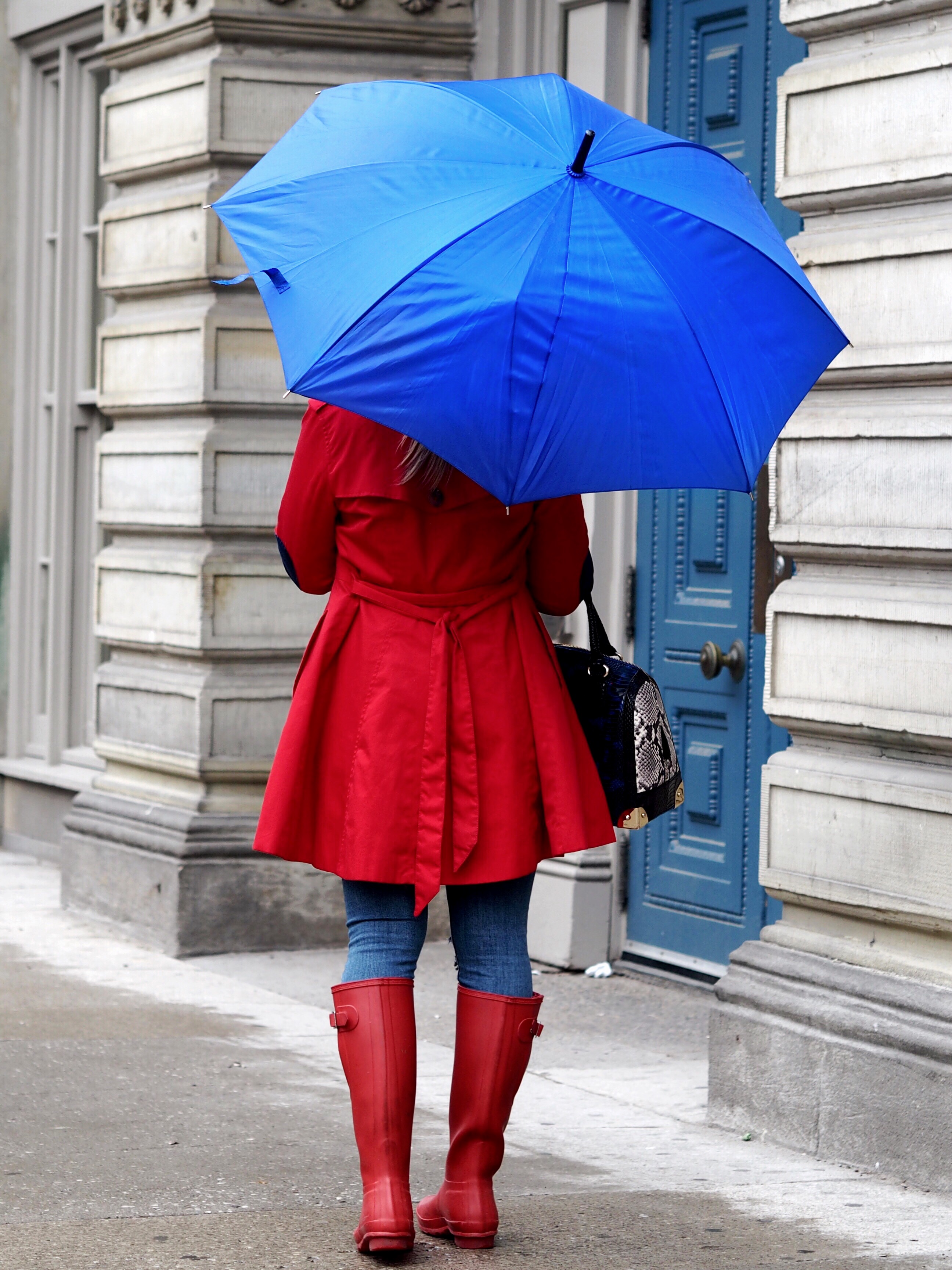 All potos in this post taken by Hillory of First Time Things
Oh and of course it's the perfect opportunity to break out your favourite raincoats & trenches. This red trench has been a staple in my closet for the last 5 years. I never thought it would last this long when I bought it for $50 at H&M.. but it's been through every Spring and Fall with me since I bought it. I've bought more expensive raincoats since, but for some reason I always find myself reaching for my trusty red trench whenever it's raining. Maybe it's the A-line fit, or the fact that it's just perfectly worn in, or the bright red color that cheers me up whenever it's grey outside. Regardless of the reason, I won't be giving up on this little coat anytime soon. What's one of your favourite rainy day staples?
.
What I Wore:
Trench – H&M (Similar Here) // Sweater – J.Crew // Blouse – H&M // Jeans – Topshop // Boots – Hunter // Bag – Aldo // Earrings – Aldo // Sunglasses – Thierry Lasry
.
Wishing you all a Happy Monday <3
xoxo